We use affiliate links. If you buy something through the links on this page, we may earn a commission at no cost to you. Learn more.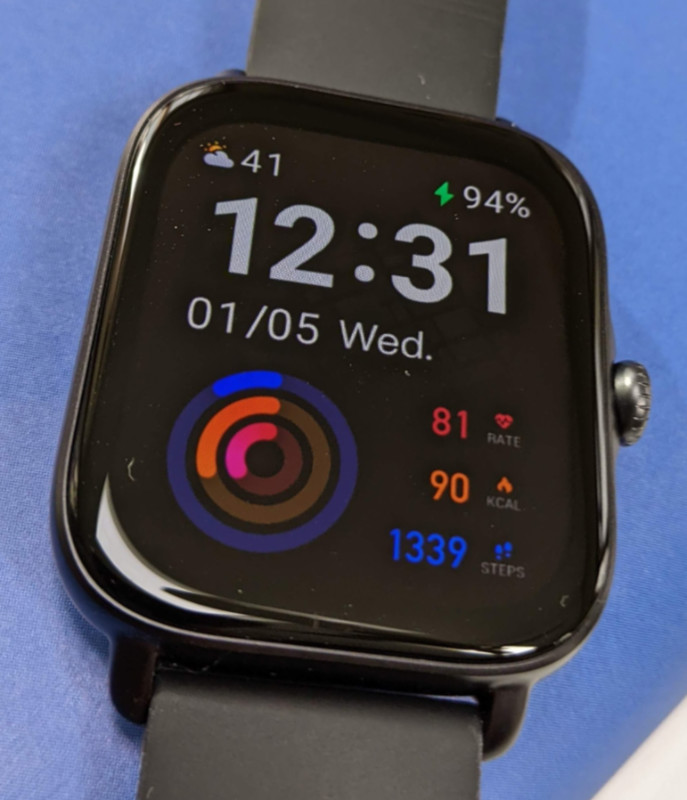 REVIEW –  Does the Amazfit GTS 3 smart / fitness watch compete with big name brands? Amazfit has been around for a while and has lots of models from which to choose. I count 30 smart / fitness devices they've made or still make. The current state of the GTS 3 watch and its app show Amazfit's experience, but watch nor app were perfect. While it doesn't have each and every feature of some of its competitors, it may do all you need it to do, at a more moderate price. I'll show you where it's accurate, and where it failed.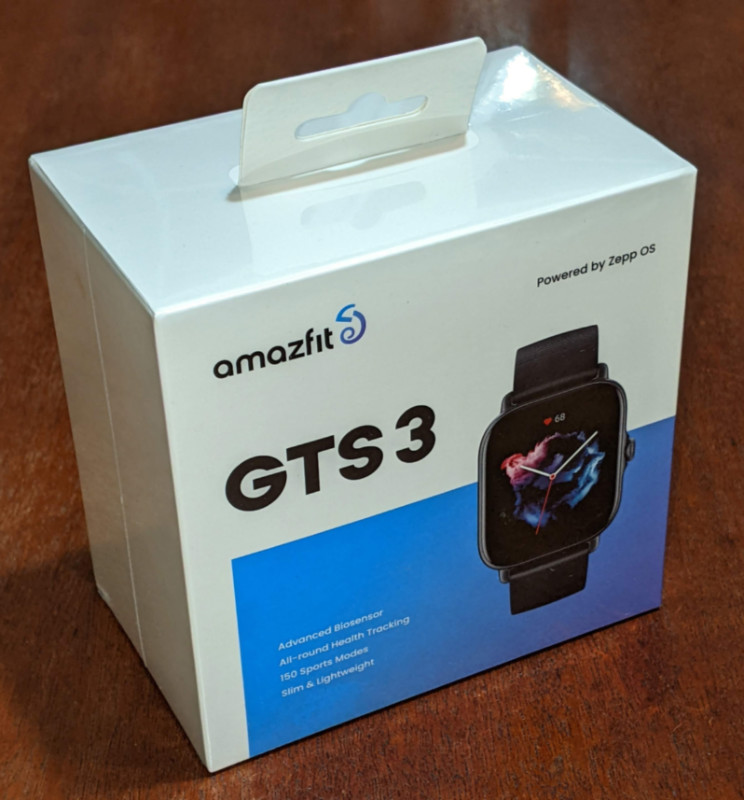 I've owned a Pebble Watch, an Asus Zenwatch 3, Samsung Gear S3 Classic, and a Samsung Gear Fit 2 Pro.  I've reviewed a couple of doozie 'smartwatches' here that was anything but smart. Let's take a look at how the Amazfit GTS 3 performed.
What is it
The Amazfit GTS 3 is a smartwatch made by Huami. The GTS 3 has fitness and health tracking features and is nicely designed. It works alongside a generally effective, well thought-out companion phone app.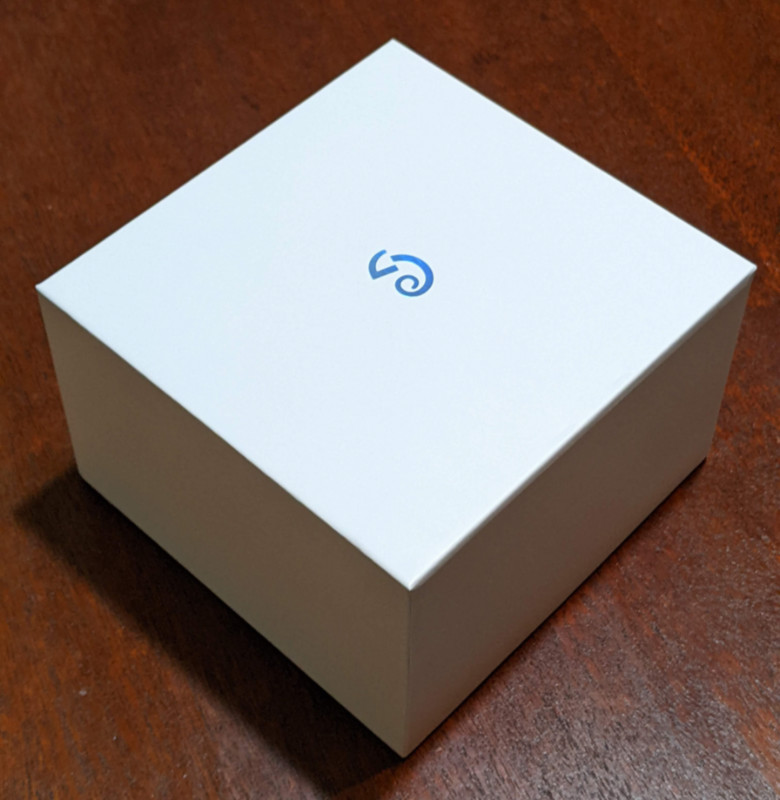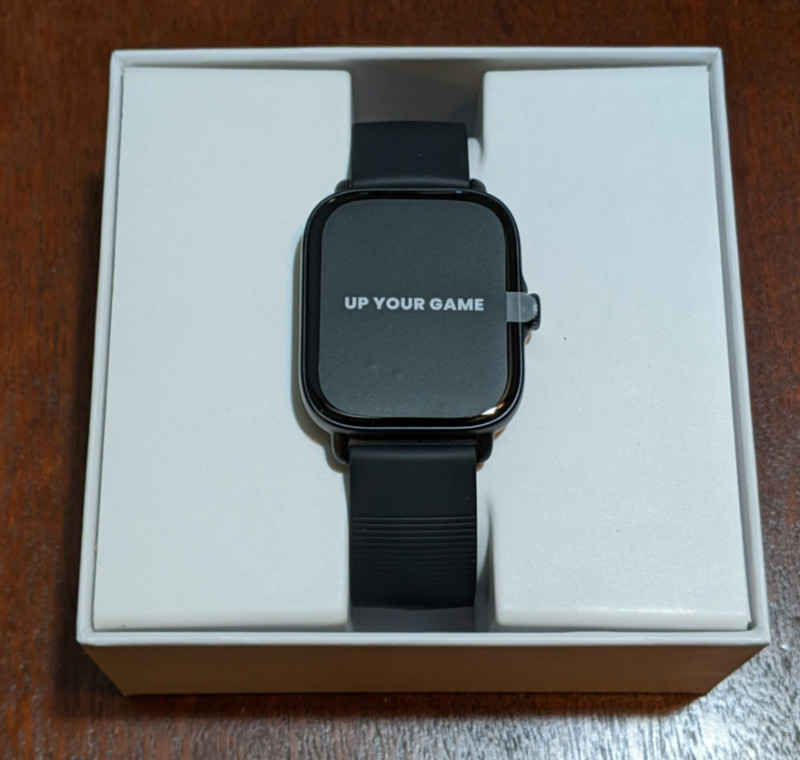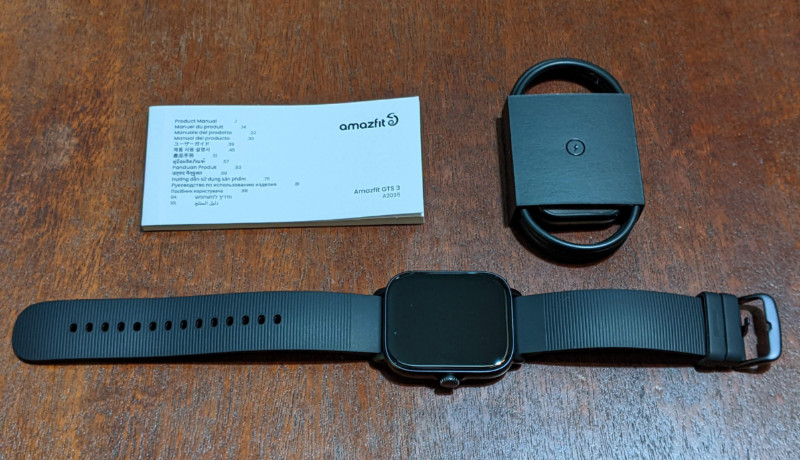 What's in the box
GTS 3 watch with band 

Charging cable (USB A to proprietary magnetic plug)

Product manual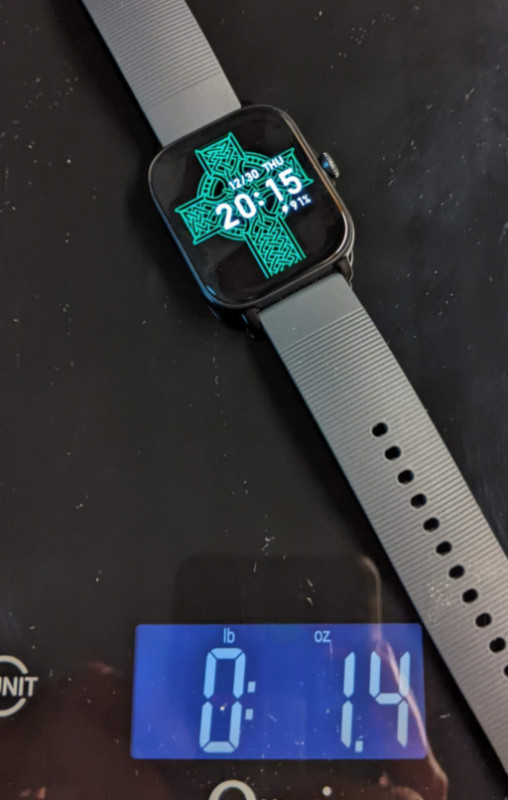 Hardware specs
Weight: 1.4 oz

Screen: 1.75" AMOLED, 390 x 450 resolution, 341 pixels per inch, tempered glass

Water resistance: 5 ATM (50 meters depth)

Brightness: Up to 1000 nit

Battery: 250 mAh lithium ion rechargeable

Charge time from depleted battery: 2.5 hours

Sensors: GPS, gyroscope, accelerometer, geomagnetic, barometric altimeter, ambient light, temperature

GPS parameters:

GPS, GLONASS, Galileo, BDS, QZSS

Gold or graphite black aluminum alloy case 

Warranty: 1 year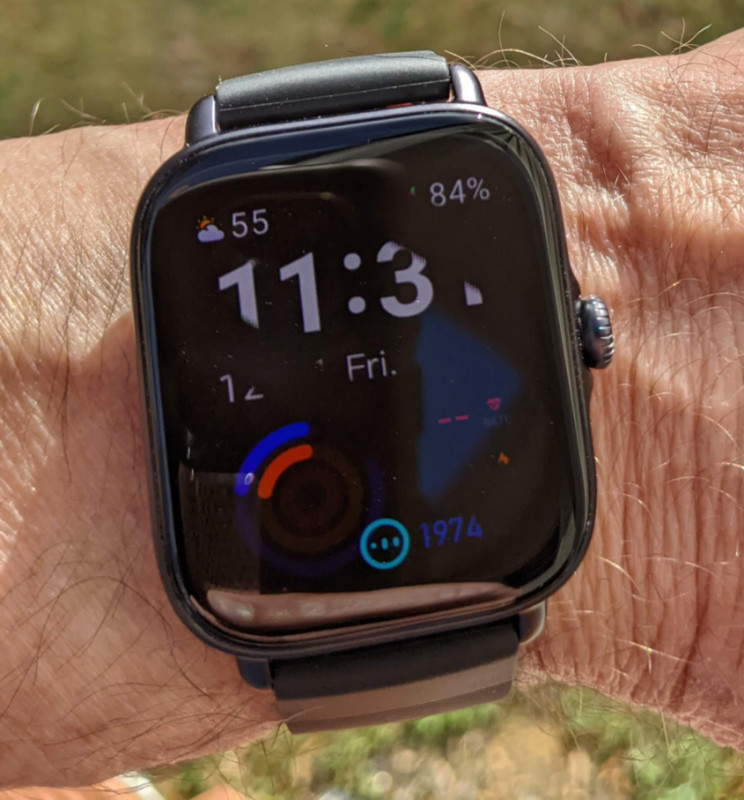 I caught the screen refresh with the camera. This is not visible to the human eye.
Design and features
Water resistant to 5 ATM (swimming and showering approved)

Silicone quick release strap with traditional watch band clasp

Bright AMOLED screen for clear outdoor viewing

Amazon Alexa built-in for voice requests (but there is no speaker in the watch)

Aluminum alloy case body

100 + screen choices

Days of use before recharging is needed (Your mileage will vary.)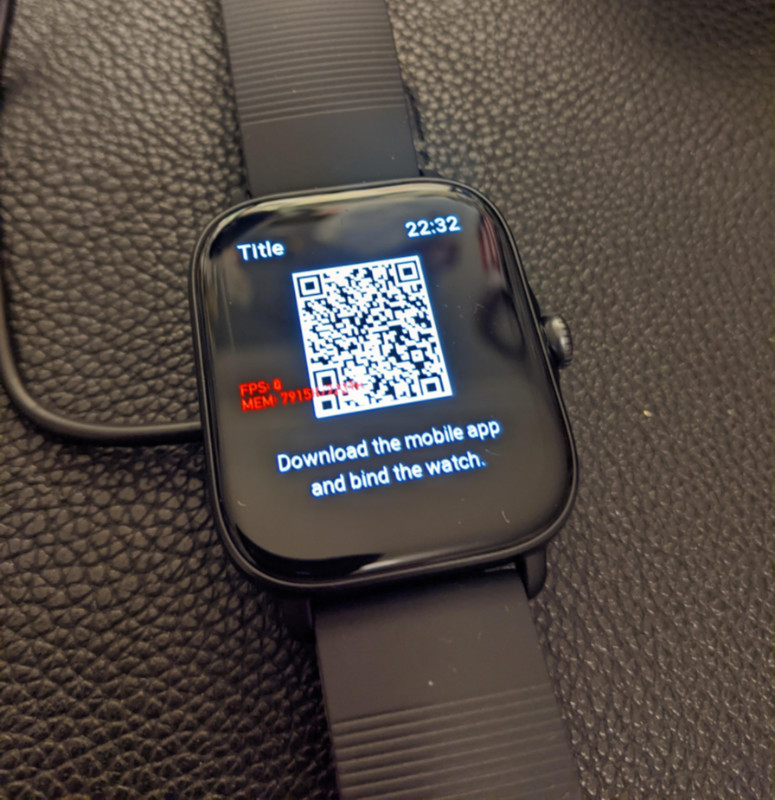 Installation and Setup
I attached the charging cord to begin charging. The watch arrived with the battery at 75%. It achieved a full charge within about 25 minutes even while doing setup and a software update. 
The software update took 45 minutes to complete. I was at home on strong wifi with fast internet service. I've set up cell phones faster than the hour it took to set up this watch. But the setup went flawlessly with no crashes or errors on the watch or phone.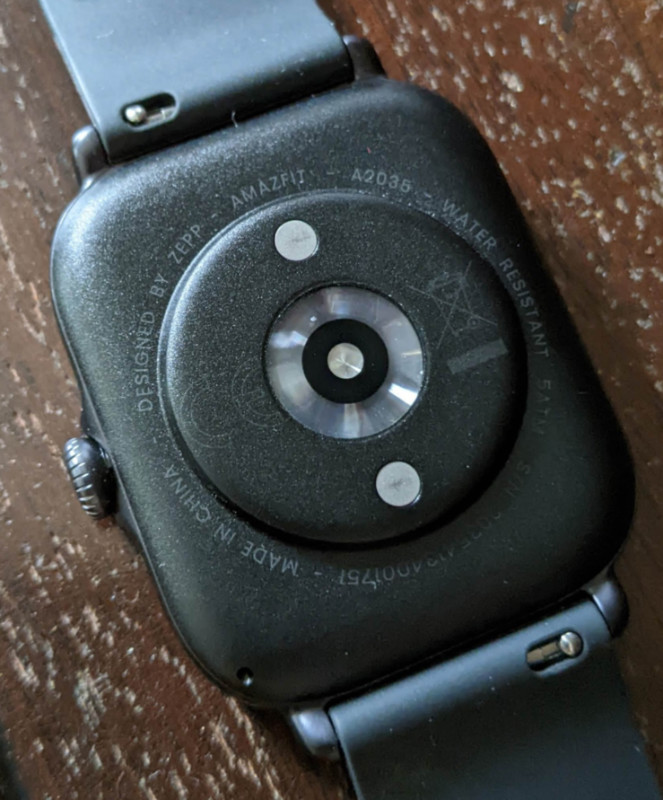 Testing and observations
One of the worst mistakes we make with fitness trackers is to completely trust the data they report, and bend our lives around that information. As a funny example, when I play drums for an hour I always hit my step goal. Really?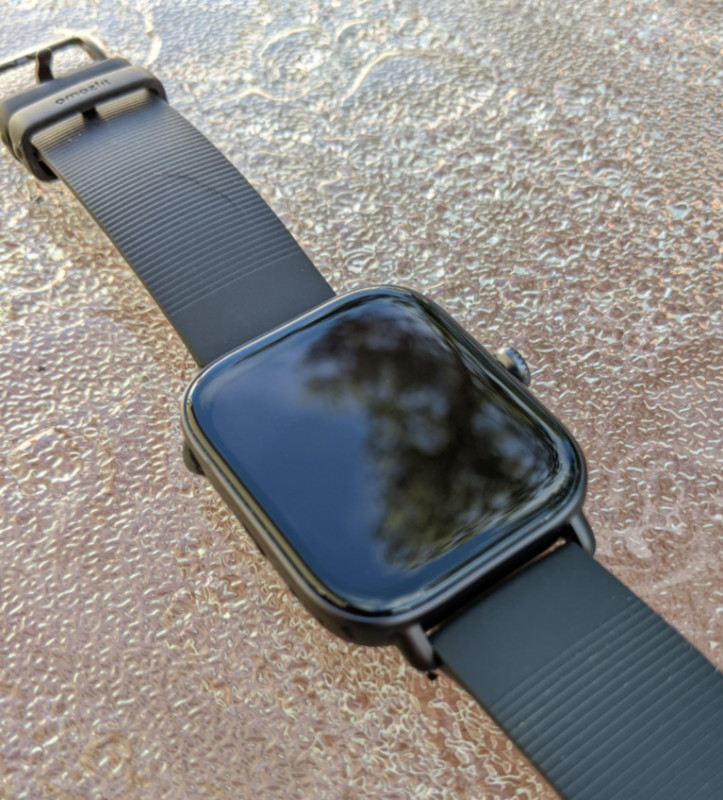 I'll now hit the major high spots of the GTS 3 watch to help you decide if it's for you.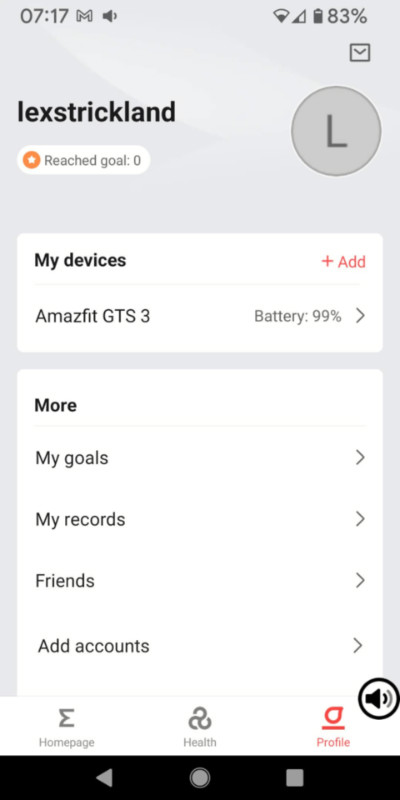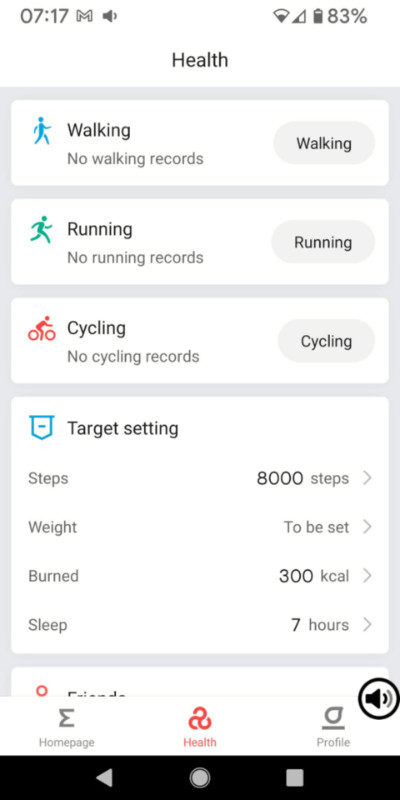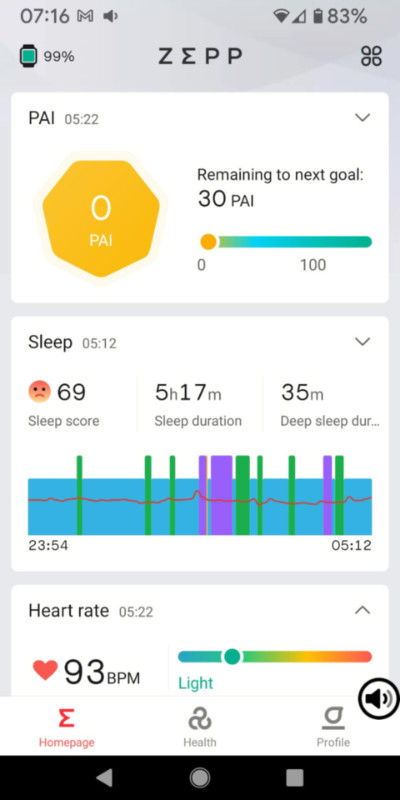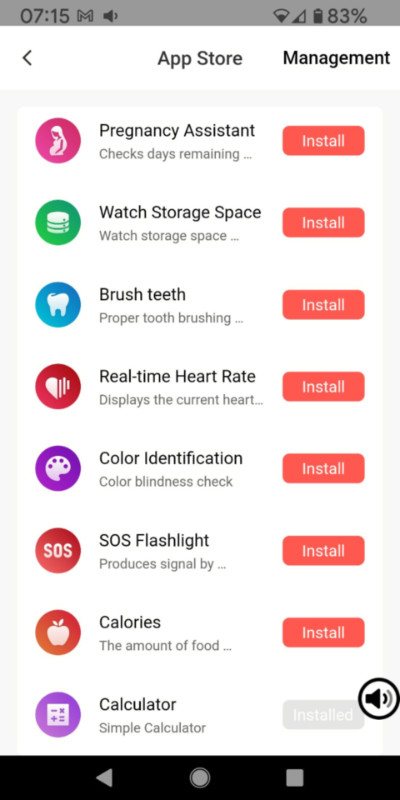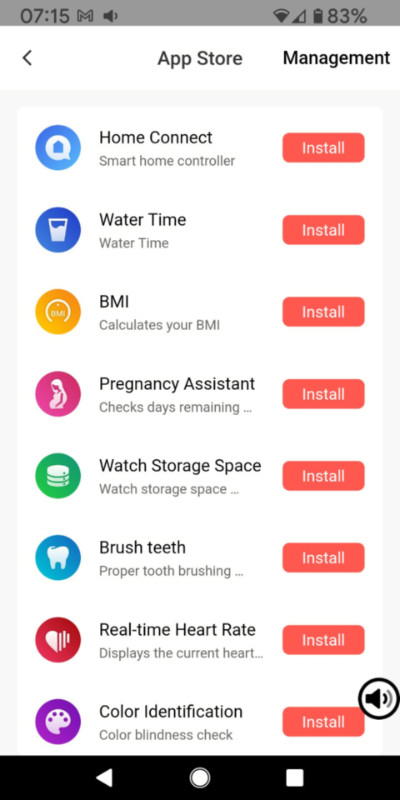 WATCH OS AND ZEPP APP
One can assume the Amazfit people studied the Tizen and Wear operating systems. I'm glad they adopted some things that worked well with those systems. E.g. You can cover the watch face with your palm to turn off the screen. That's a Samsung gesture but is intuitive and fast.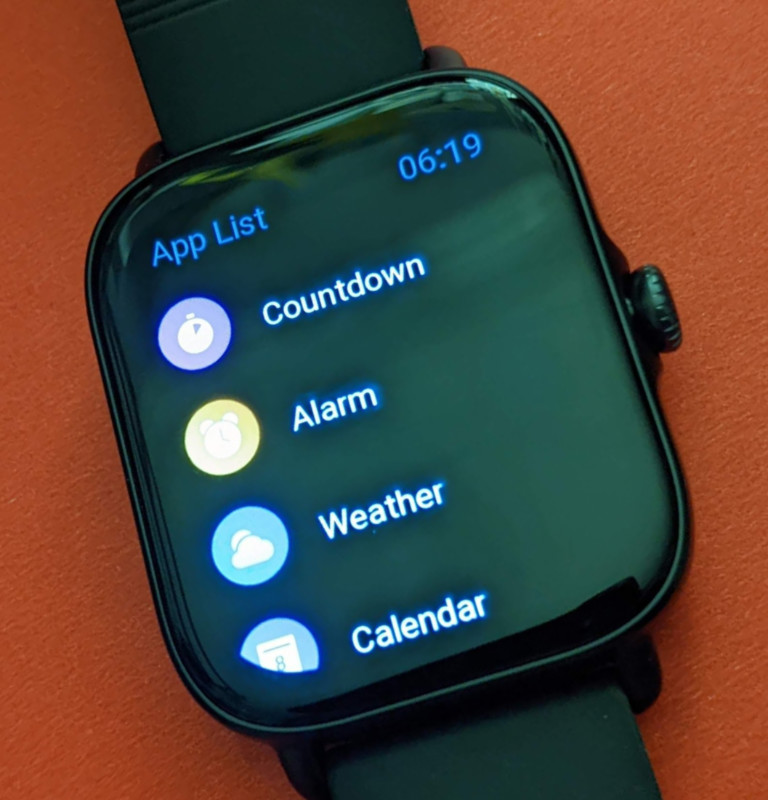 The Zepp OS 1.0 and Zepp phone app are well designed and operate smoothly except for a continuous glitch with the App Store. The Zepp App Store froze on my phone after my first day using the GTS 3. I had to force-close the app, then go back into it, but could not use the App Store at all after my first day with the GTS 3.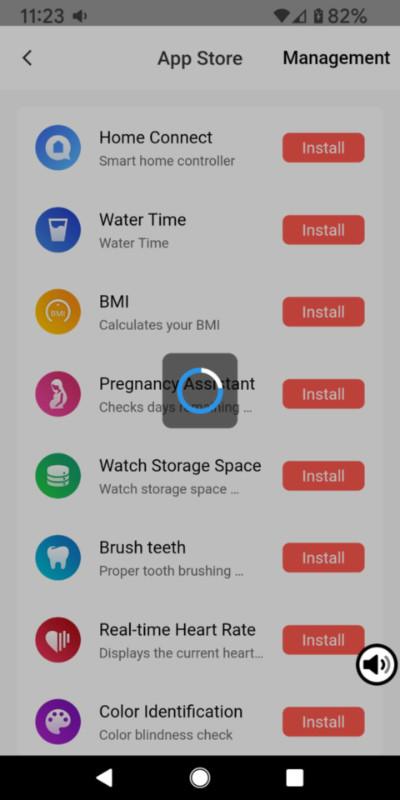 I contacted Amazfit support and got their reply a day later. They suggested clearing the app cache, and try again to open the App Store. That failed. They suggested deleting and reinstalling the app. I did that but the problem did not resolve. I submitted app activity logs and waited 5 days for a reply. Support said they'd update the watch OS and Zepp app in the future. Bugs acknowledged, I guess.
Two weeks later a Zepp app update came via Google Play and the App Store worked normally again. For 4 days. Then the same problem recurred.
The Zepp app worked fine, except for that persistent App Store snag. There isn't much there of interest anyway.  Apps that tell me to drink water or breathe don't help me get through my days. The day the App Store worked, I downloaded the Compass and Calculator apps among the 11 apps offered. There are no well known third party apps in the store. 
Here's how sleep tracking is displayed in the Zepp app.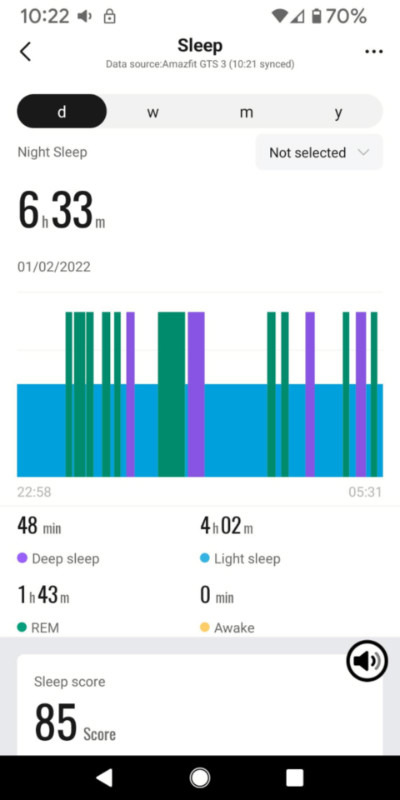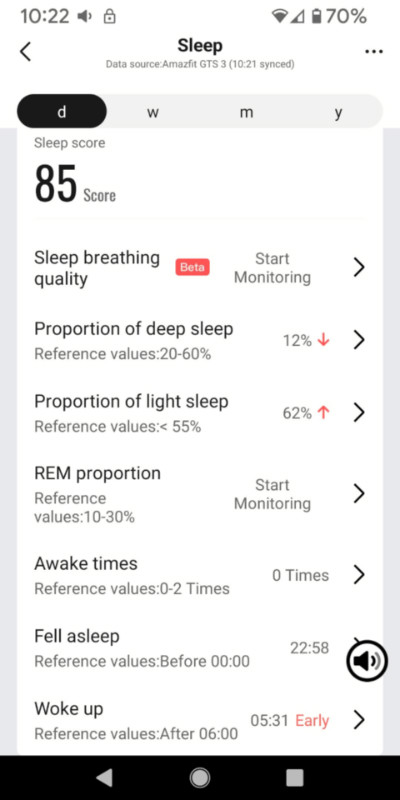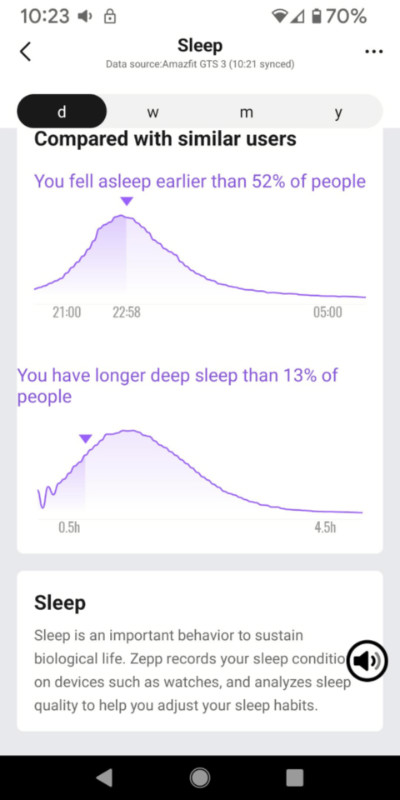 After a night when I'd gotten up four times over the sleep period, (I did it for science) the GTS 3 gave me a 91 sleep score and reported zero awake time. I'm pretty sure I got up four times that night.
SCREEN BRIGHTNESS / RESPONSIVENESS / DURABILITY
The screen was too bright indoors so I toned it down a bit. Users will have to find that happy medium for the combination of indoor and bright sun outdoor use. It is easy enough to brighten up the screen on the fly.
As with other smartwatches, I'd occasionally have to tap something twice to get a response but the GTS 3 was as good as most with its screen responsiveness.
Despite the screen not being 'Gorilla Glass' mine has no scratches at the end of my testing.
BATTERY LIFE / CHARGING SPEED
There is no way you'll get the claimed 12 days use on a full charge of this watch unless you barely use it with the screen off most of the time. I did achieve an even 4 days from 100% battery to 30% battery with heavy use of the GTS 3 functions. I turned off full-time heart rate monitoring and changed it to Manual HR checking. I was very pleased with the charging time of the GTS 3. It only took one hour for the watch to go from 30% to 100% battery.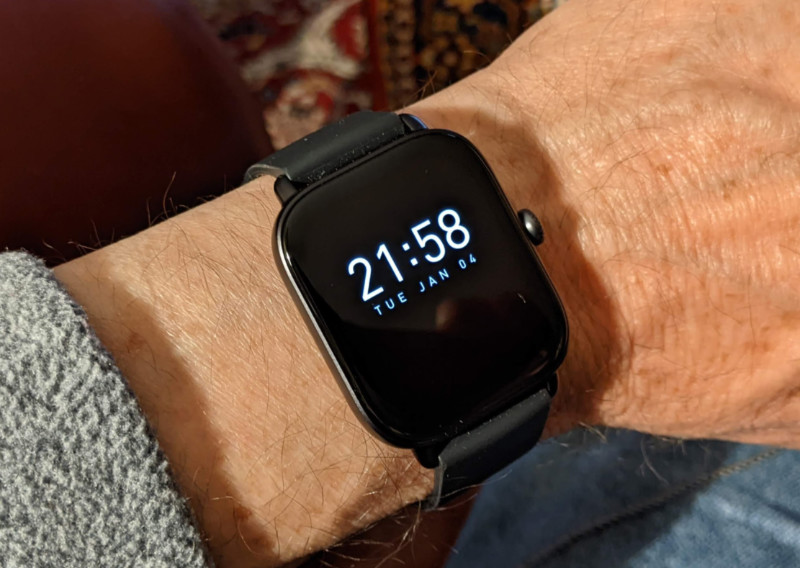 WATCHFACE SELECTION & ALWAYS ON DISPLAY
You'll probably find two or three watch faces you like from the 100 plus available at the 'Store' through the Zepp app. 'Store' is for watchfaces, 'App Store' contains apps.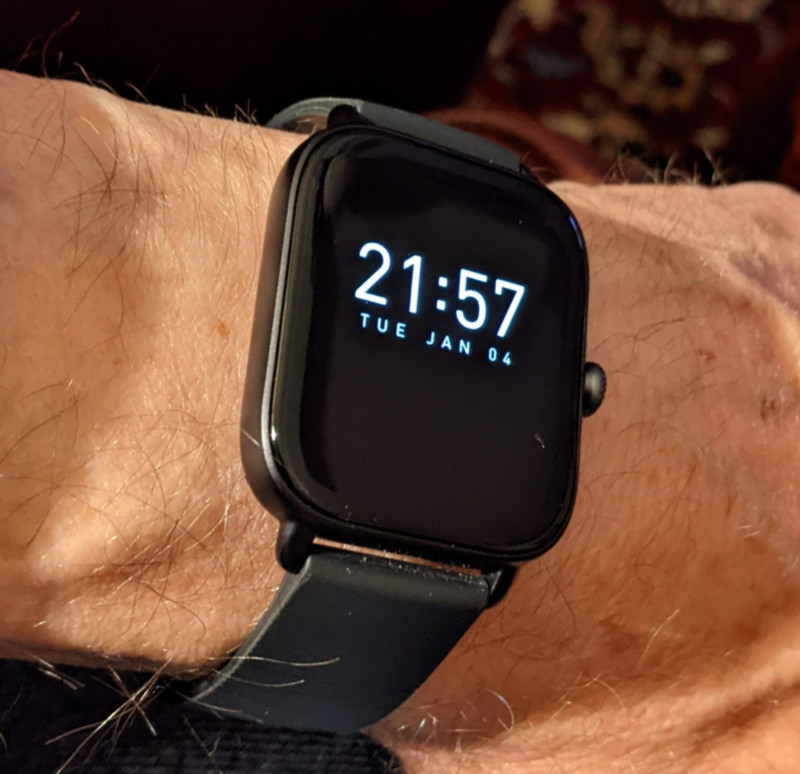 The GTS 3 Always On Display (AOD) is very well implemented. The AOD watch face can be similar to the primary watch face you choose. This is excellent. Some other watchmakers use a default watch face for AOD that is different from the regular display face. You can also select from several default AOD displays if you do only want one AOD for all your various watchfaces as you change them from time to time (pun). The amount of data displayed on an AOD face will vary from face to face so you may want to choose a main face with that in mind.
Built-in watchfaces can be deleted. This is a feature some of the big names should implement, yet haven't for years.
VIBRATION STRENGTH
The vibrations from the GTS 3 are for me, un-missable without being obnoxious. I never missed a wake-up alarm or app alert. My Samsung Fit2 Pro vibrates with enough noise to turn heads in quiet settings. Not a problem with the GTS 3. It's quiet but I felt the vibe every time.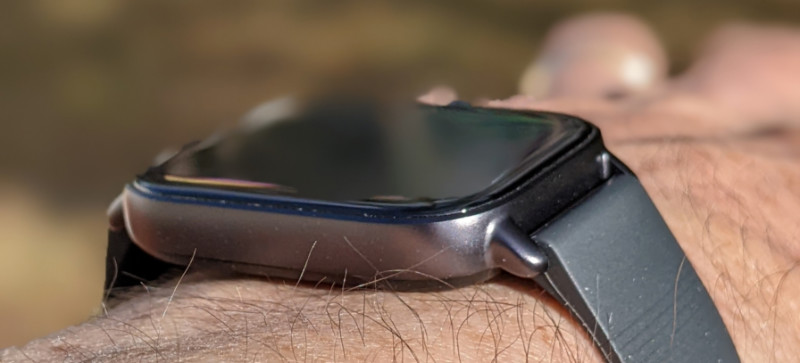 CASE
The Graphite Black case color is really black. In Amazon and Amazfit product pics the case looks dark gray. It's an attractive black but it is black. As is graphite. It's well named. The GTS 3 seemed a normal size and was light and comfortable. For comparison, my wrist circumference is 7″.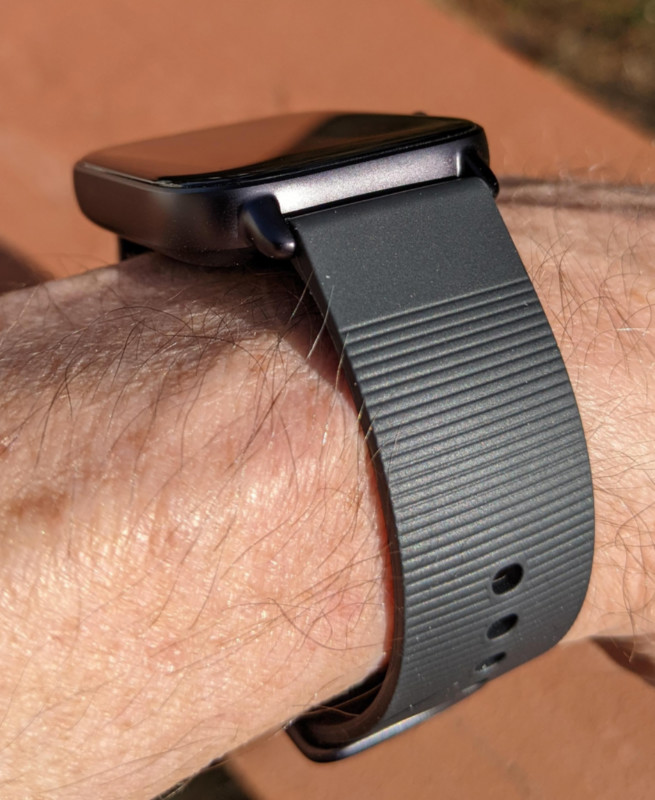 BAND
The silicone band is nothing fancy but is adequate. It doesn't scream 'quality', so any 22mm band will fit the GTS 3 if you find it too plain.
OPERATION EASE AND TIPS
It is wise to turn off the 'wrist gesture screen on' feature before showering or swimming. Water splashing on the screen can change settings and carry out functions that will take you a few minutes to find and rearrange.  
Getting to and using the watch apps and functions was easy to learn and mostly intuitive.
ALEXA
Alexa is on the watch but needs a bit of easy setup to function. I had to enter my Amazon email but since I had the Alexa app on my phone I guess the Zepp OS 'saw' that and Alexa was ready to use in no time. I don't see a microphone hole in the watch but somehow Alexa hears voice commands. You have to start Alexa first by swiping to the right one time, tap the Alexa icon, note the message 'Connecting' then 'Listening' on the screen, then speak your command. Alexa was a nice way to set daily alarms, countdown timers and weather checks. You only get visual output from Alexa since there is no watch speaker. But she failed me on a few timers.
TIMER AND ALARMS
Countdown timer and Alarm settings were easy to set manually and they were accurate and never failed. You can also do either using Alexa but I had mixed results with Alexa countdown timers. Several times the Alexa timer didn't vibrate after its countdown time expired. The timer appeared to set normally but disappeared when I tried to check it mid-way. It's unclear who's to blame, Amazfit or Amazon/Alexa, but caution using Alexa to time anything sensitive.
PULSE / HEART RATE
After finishing dinner I checked my pulse by direct palpation of the carotid artery in my neck over 15 seconds, multiplied by four for the per minute pulse rate, and checked pulse readouts from the GTS 3 and Samsung Gear Fit2 Pro immediately thereafter. I must have eaten aggressively. My resting rate is usually around 58-60 beats per minute. With a pulse of 76 by palpation, the GTS 3 indicated 78 BPM and the Samsung showed 71 BPM. I did the test again. 72 was the palpation result. The GTS 3 showed 73 BPM and the Fit 2 Pro said 74. I think the GTS 3 pretty accurate at determining resting heart rates.
I did 50 jumping jacks and took my pulse while wearing both watches. My palpated rate was 160. The GTS 3 showed 106 BPM and the Fit 2 Pro said 126 BPM. I should note that my heart rate slowed some while I was checking by palpation but I read the watch rates simultaneously on both watches after the 15 second palpation. I did 50 more jumping jacks. Palpation rate was 140 BPM the second time. A bit odd but thanks, heart! The GTS 3 showed 118 BPM and the Fit 2 Pro said 120 BPM. 
Fitness trackers of all descriptions often lose accuracy during intense exercise. That would be something to keep an eye on, whatever device you use, but the GTS did fine here.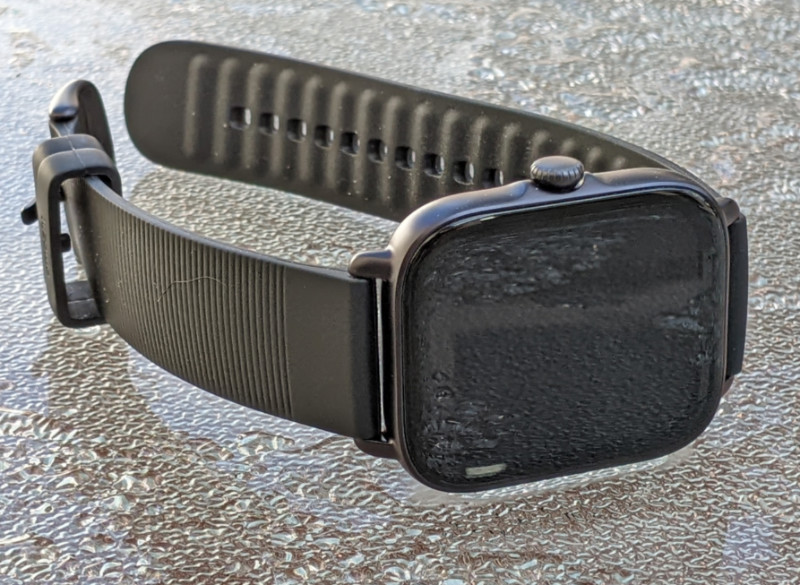 The GTS 3 is safe for swimming but cannot measure pulse during that activity. 
STEP COUNTING
I took 200 steps using a vigorous but normal stride with natural, unexaggerated arm movements. I had the GTS 3 on my left arm, and the Samsung Fit2 Pro on my right. I noted the step counts before starting, and at the 200 step point. I am certain of my count of the 200 steps. The GTS 3 reported 198 steps and the Samsung showed 204. I think that's a good result from the GTS 3. 
The Samsung initially showed 110 steps before starting but when I gently put my note paper and a pen in my right pocket the count increased by 16 steps. I was standing still. I tell you, these are arm movement sensors, not step counters. To its credit, the GTS 3 didn't add steps when I recreated putting paper in my left pocket then my pen, as I had done with my right hand. 
I took a .68 mile walk wearing both watches following the 200 step test. I used the original starting point as my zero step point. After the .68 mile walk the GTS 3 showed 1370 steps had been taken and the Samsung counted 1387. Since I didn't count these steps I can't make a conclusion. For comparison, the Samsung Gear Fit2 Pro was about $200 new and the Amazfit is $149.99 at Amazfit.com.
GPS PERFORMANCE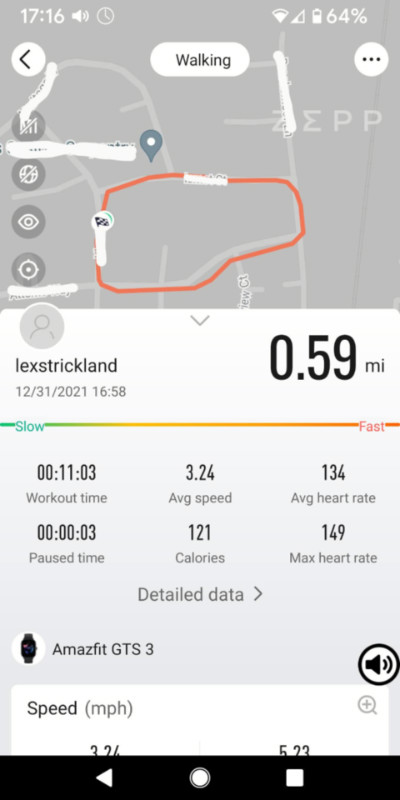 I started a 'Walk' workout on the watch and did ½ mile. The GTS 3 measured the distance exactly as compared to Google Maps. It's great to see that the GTS 3 GPS accuracy was very accurate.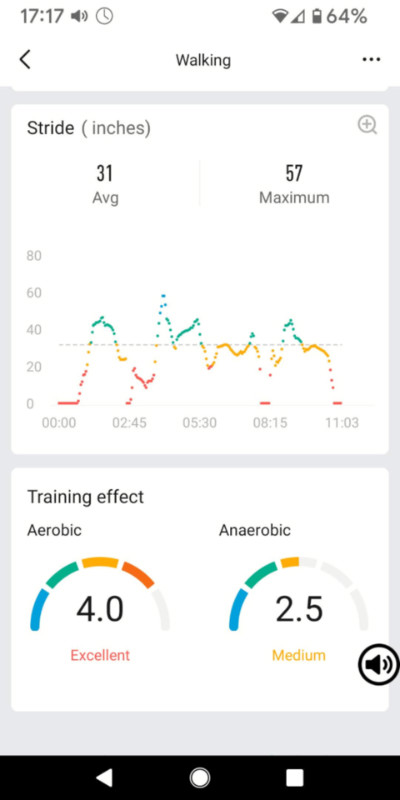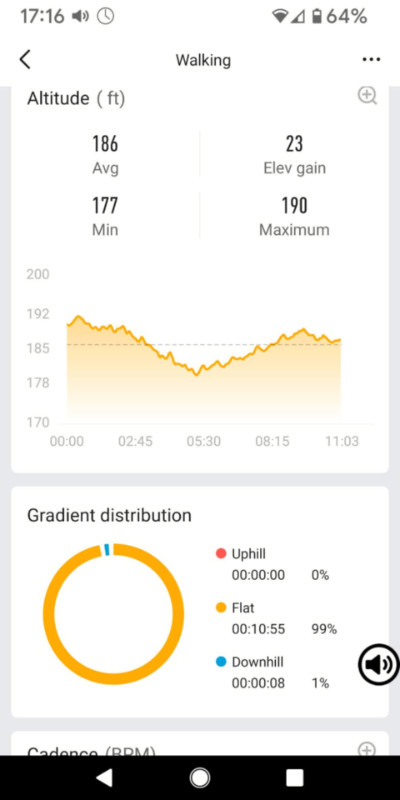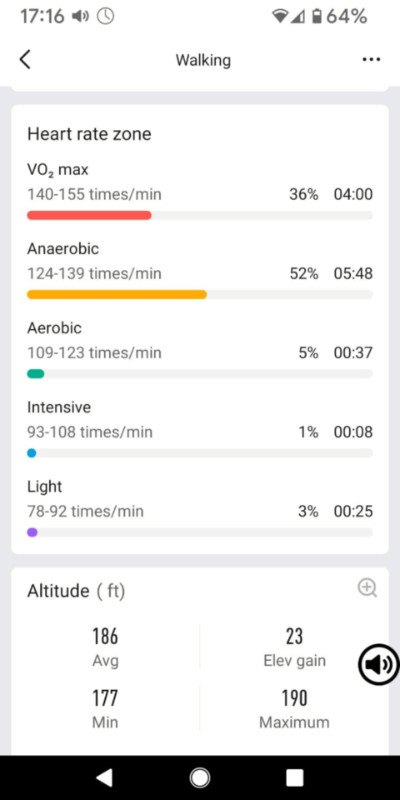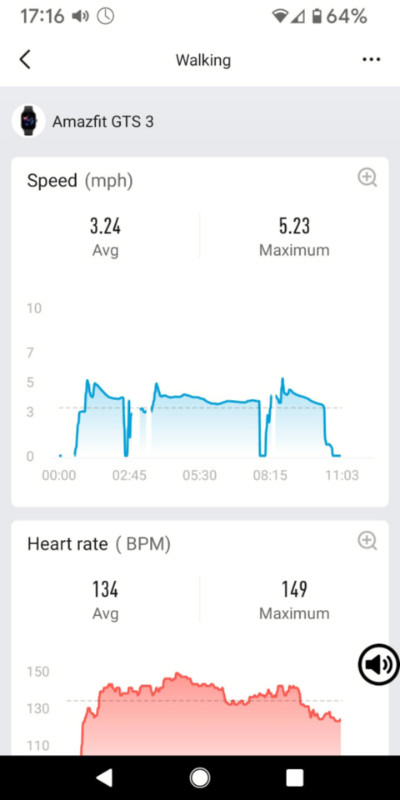 Here you see the data generated by a 'Walk' workout by the Zepp app. 
I took a walk with my phone in Airplane mode to be sure the watch wasn't 'borrowing' my phone GPS and to verify the watch truly has its own GPS.  The GTS 3 did, in fact, track my walk and map it. It appeared as if I had walked through yards instead of exactly on streets but the distance was about right. When I got home and took the phone off of Airplane mode, then opened the Zepp app, the walk appeared in 'Workouts' and I could see the mapping and data from that walk.
WORKOUT TRACKING
Since few smartwatches come with detailed instructions I had to start a 'Strength Training' workout with weights to see how the workout tracking was done and what reports it generated when I finished. It wasn't clear if the tracking was designed to run without any interaction from start to finish. Early on it seemed to be tracking one set of repetitions but I couldn't see a way to designate what exercise I was doing, and no watch is sophisticated enough to guess the exercise being done. So, I did bench press as the first 'Set', pressed 'Interval rest', started the watch for set 2 and completed bicep curls, pressed 'Interval rest, and continued through the 10 or so routines I do.  This may not be how the Strength Training tracking is supposed to be used.
At about the 8th exercise, the watch reset and cancelled the whole workout as I was close to finishing. Maybe the wristband of my gloves pressed the crown in for a few seconds, causing the watch to reset? Maybe the watch crashed? Either way, the workout was lost. 
I did another weights workout with the GTS 3 on my right wrist, and started a 'Strength Training' workout. Maybe it's me but something failed again. After three exercises I couldn't find the 'Interval rest' button and the workout got stopped. I was annoyed, skipped the tracking and continued the workout. For me, it's too much trouble to use a watch to track weights workouts. I know when I've worked out, how much I've lifted and if I move relatively quickly from exercise to exercise it is an aerobic workout. Biking and walking are different. In those settings I like to see the GPS mapping, distance travelled, elapsed time and heart rates. The GTS 3 works well for biking and walking.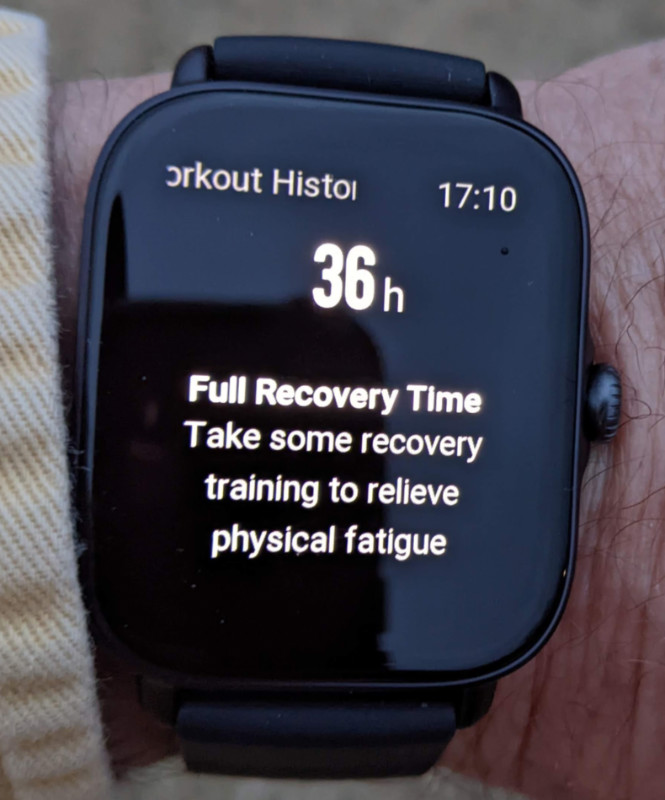 This screen showed up after walking. I told my wife the watch ordered me to 36 hours of complete bed rest!  I don't really know what the watch was trying to communicate.
On a separate walk after about 1/2 mile I glanced at the watch only to see it reset. My sleeves were rolled up and nothing had pressed the watch crown, it crashed. Not a good sign.  On other walks, the software didn't crash but the uncertainty is disconcerting.
BAROMETER
Rising barometer readings usually indicate 'good' weather coming and falling readings can signal precipitation ahead. I'm a weather nerd / barometer checker.
The GTS 3 indicated barometric pressures only a bit lower than the two Weather Underground personal weather stations very near my house. When the GTS 3 indicated 1005 hPa on the watch barometer app, that converts to 29.68 inches Hg. That was pretty close to the 29.77 inches Hg reported by a neighboring weather station. 
The next morning I checked a neighbor's weather station closest to my house vs. the GTS 3 barometer. The GTS 3 was .08 different than the $150 weather station. Close enough for me! On another day, the GTS 3 was 0.2 within the neighbor's station reading. 
NOTIFICATIONS
It took me 30 minutes of tweaking settings and looking in all the corners and crevices of the Zepp app to get my watch to vibrate during notifications my phone received. I had to go to the Amazfit website and search support to locate the answer so I can save you a lot of time here. 
You have to go to the Zepp app / Profile tab / Tap your watch name (Amazfit GTS 3) / Then  tap Notifications and Reminders / Make sure all the switches are 'On' for categories you want to receive notifications. / In that same section tap 'App alerts' / Tap the faint gray icon on the bottom center of the phone screen, 'Manage Apps' / Select individual apps from which you want to get watch notifications. Once I did all that it seemed understandable but was less than intuitive for someone handling the Zepp app for the first time. 
Here's the full support article about notifications: https://support.amazfit.com/en/faq/6357
The GTS 3 reliably displayed the full text of all notifications that came to my phone.  
MUSIC / AUDIO CONTROLS
The GTS 3 has a music / audio control app built-in. If you start audio on your phone, the 'Music' app can pause, reverse and advance audio playing on your phone. You cannot store music files directly on the watch so to play music you'll need your phone in close proximity.
CALENDAR
The GTS 3 does not currently sync with Google Calendar. I don't think it syncs with Apple calendar either. The comprehensive online manual is mute on this topic. There is an app calendar and watch calendar, and those two sync with each other, but you'll have to add events into one or the other, individually.
OFFLINE VOICE CONTROL
The Offline Voice Control worked pretty reliably for me, depending. When I said "Open Countdown" the watch would open the Calendar every time. The app is called 'Countdown'. When I said "Open timer" Countdown opened. Go figure. 
When I say "Open Calculator" or "Open PAI", the watch does nothing. Other apps like Weather, Barometer, Heart Rate opened properly with verbal commands.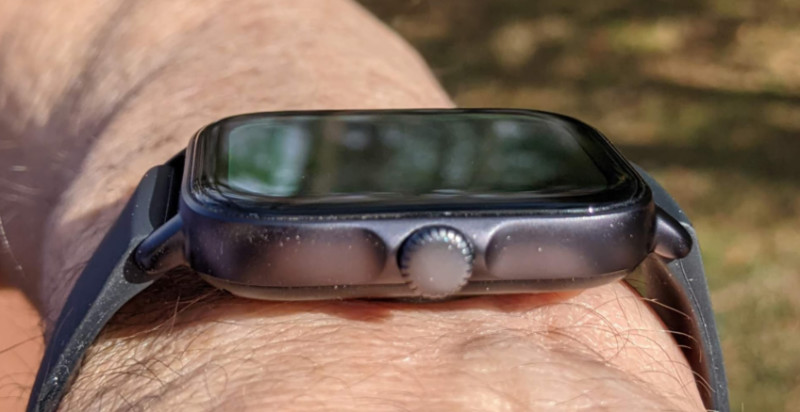 What I like
Great design – Watch is well made and I prefer rectangular smartwatches.

Great screen brightness in all light settings.

Accurate alarms and notifications once you get through setup.

Deletion of pre-installed watchfaces is possible.

Support was responsive and tried to assist.
What I'd change
Speed-up setup. Setup including a software update took an hour. 

Simplify / clarify the watch Notifications setup. I had to go to website support.

More app choices would be a great marketing equalizer vs. other brands.

Fix workout tracking to not cause the watch to reset.

Fix the App Store causing the Zepp app to freeze.

A silver case would be a nice option. It's aluminum anyway!

Add calendar syncing with Google and Apple calendars.

Fix Offline Voice Control. It should open any and all apps on the watch.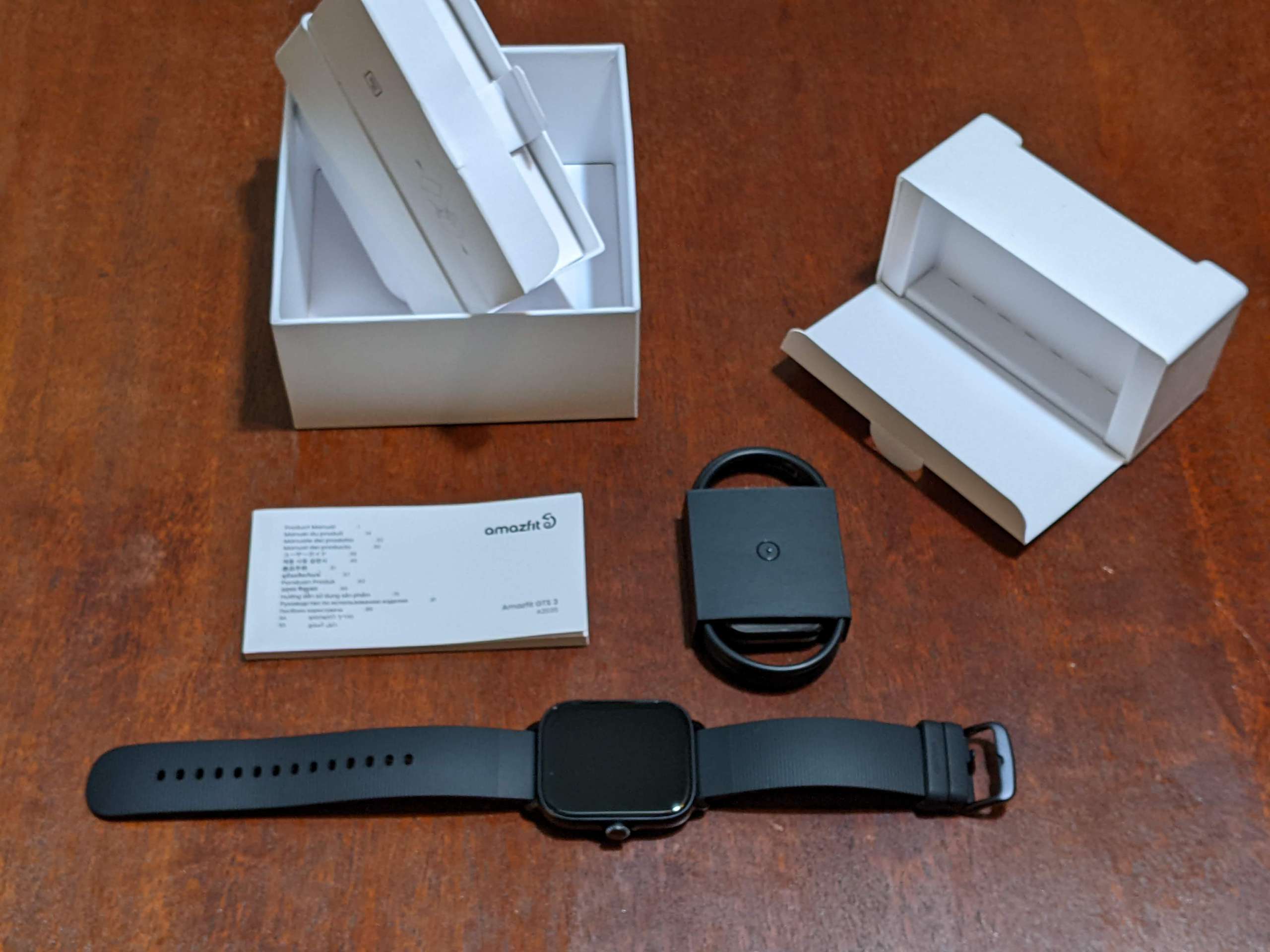 Final thoughts
The Amazfit GTS 3 seemed a reliable performer with alarms and notifications, screen visibility in all lighting situations, resting heart rate reporting, and GPS route tracking with distance calculation. And it looks good when you're dressed up or down. 
The GTS 3 had spotty performance in my workout tracking. 
Robert Horst, Ph.D, AKA 'The Quantified Scientist' is a biological data analyst in Vienna, who does unbiased scientific comparison tests of fitness and smartwatches and their biometric data reporting. It's amazing how far off most fitness trackers and smartwatches are when compared to scientific and medical measurement devices. Trackers really are only estimators. 
I hope Rob reviews the GTS 3 but in my less scientific testing, the GTS 3 compared pretty well with my Samsung except for sleep and workout tracking. Rob evaluated the GTR 3 here: https://youtu.be/mYFObitRNbo  (The 'S' is for 'square' and the 'R' is for 'round'.) To be fair, I'm not absolutely certain the GTR 3 review can reliably lead to conclusions for the GTS 3, but maybe.
The full GTS 3 manual from Amazfit is here: https://amazfit-support.cdn.bcebos.com/uploads/doc/20211027/163531614737.pdf
Price: $166.99 at Amazon.   $149.99 at Amazfit
Where to buy: Amazon and Amazfit
Source: The sample for this review was provided by Amazfit.