We use affiliate links. If you buy something through the links on this page, we may earn a commission at no cost to you. Learn more.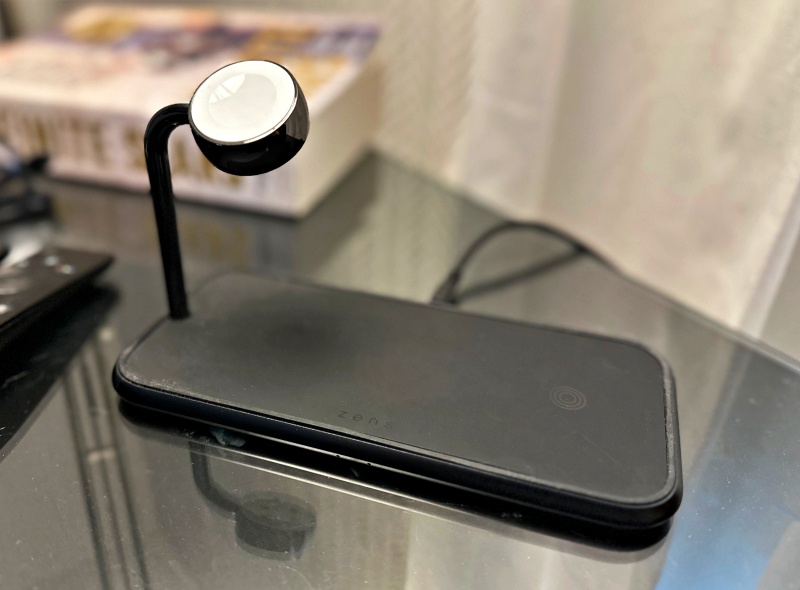 REVIEW – Are you still charging your on-person devices with individual cables? I hope not as there are a lot of multiple device options out there to solve that exact problem. If you've got a recent phone, an Apple Watch and some wireless charging earbuds then Zens has a solution right up your alley. I've been using the Dual+Watch Wireless Charger for a few weeks now and it's been performing great.
What is it?
The Zens Dual+Watch Aluminum Wireless Charger is indeed a dual device charger made of aluminum that also charges an Apple Watch all from a single power connection. Zens definitely isn't being cryptic with their naming scheme.
What's in the box?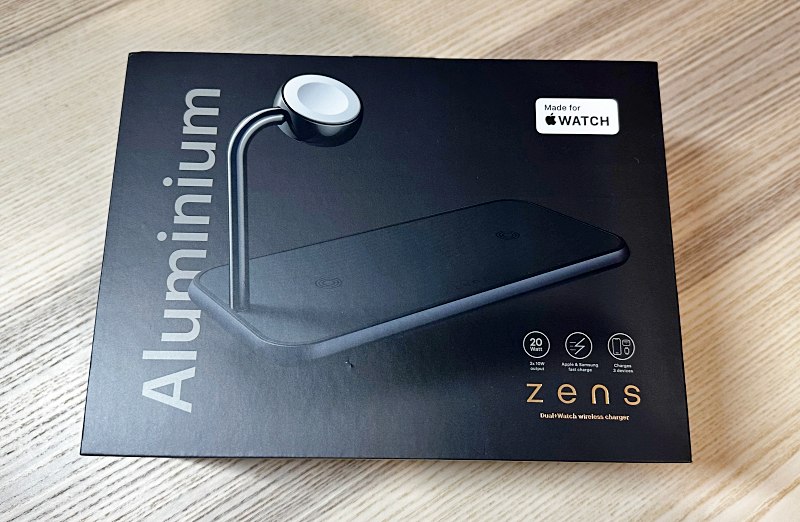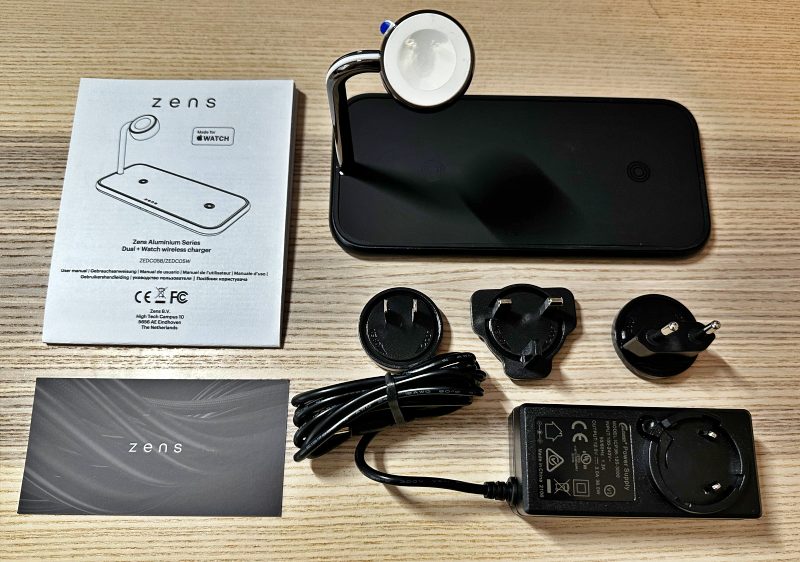 Zens Dual+Watch Aluminum Wireless Charger
Power adapter (EU/UK/US)
User manual and warranty registration card
Hardware specs
Charges three devices simultaneously – 2 Qi compatible devices + an Apple Watch
20W (2 x 10W) output to each of the Qi charge locations
Supports Apple and Samsung Fast Charge
Ultra-thin (8 mm) design
High-grade aluminum
1.5m power supply included with EU/UK/US adapters
MFi certified
Qi certified

Product dimensions

19.2 x 9.2 x 10.2 cm |

weight:

290 g
Design and features
The Zens Dual+Watch charger isn't just a functional charger. It's got a premium aesthetic and construction to it as well.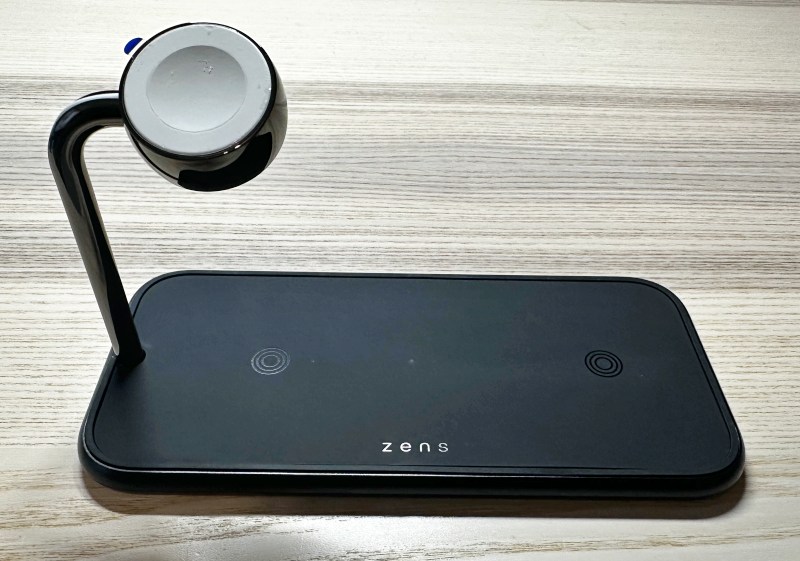 The entire base is crafted from a single piece of aluminum with a non-slip charging surface and an Apple Watch charger atop a polished perch.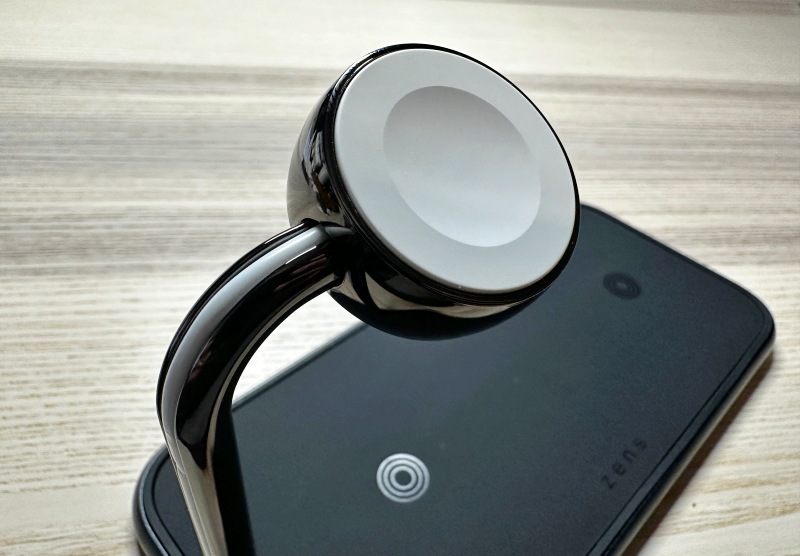 Two LEDs are on the front edge to clearly show when devices are charging.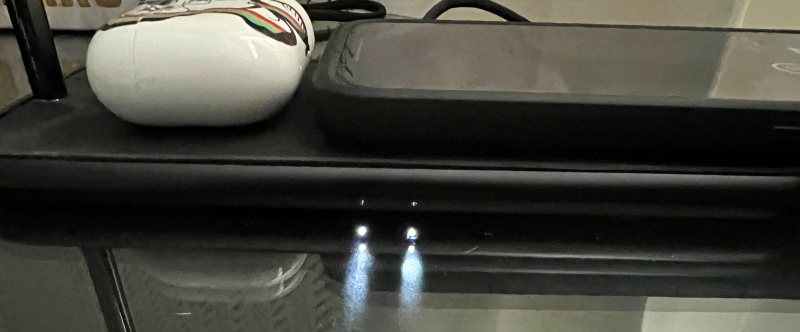 The angle and single-side support of the charger allows all easy charging with all watch band types including closed loop bands.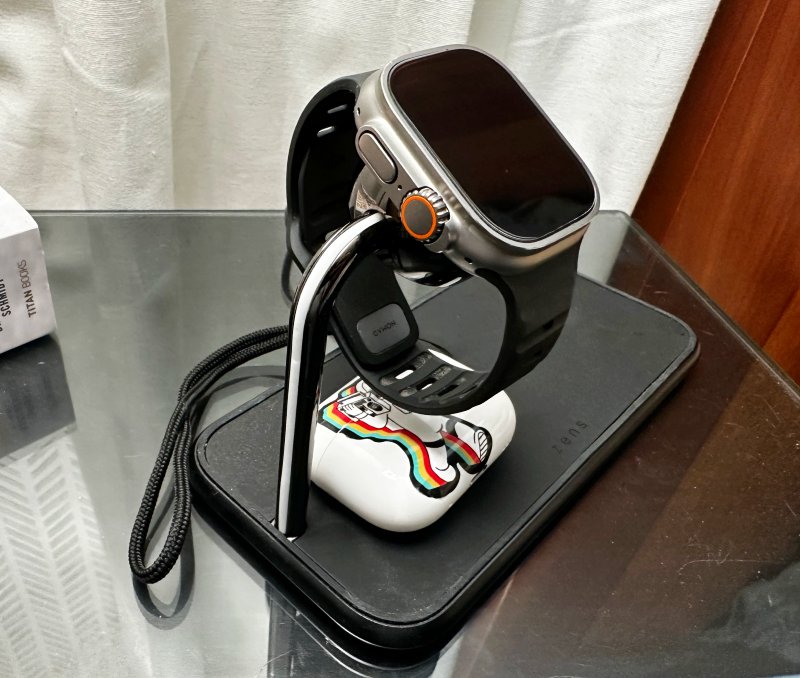 Non-slip feet keep it from moving around.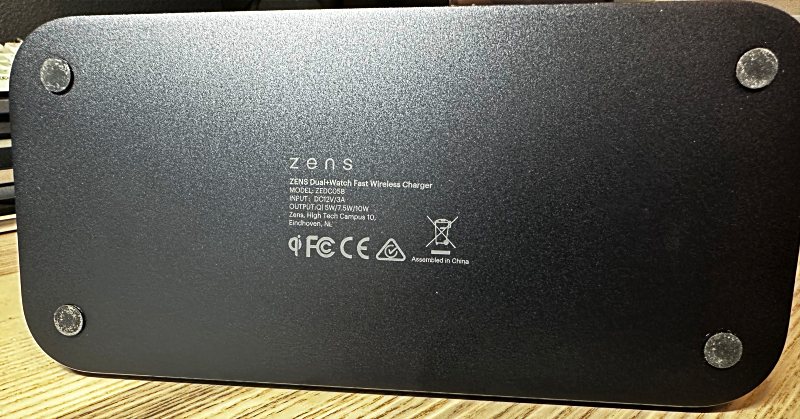 Setup
Setting up is simple. Select the regional adapter for the power supply and snap it into place with a 1/8 turn or thereabouts. Blades for EU/UK and US are included.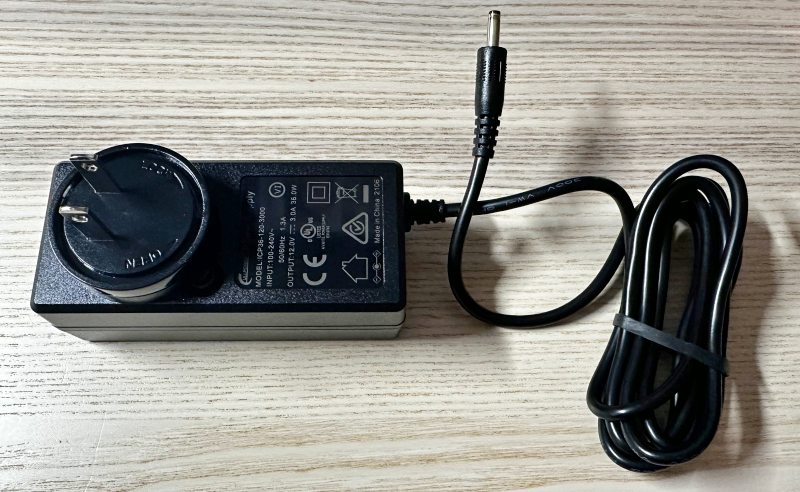 Connect the barrel jack into the back of the charger and then the power supply into your wall outlet or power strip. You're now ready to keep your devices topped off.
Performance
It's not often that during the course of a review you get to actually use the product every single day. In this case, however, the Zens Dual+Watch Aluminum Wireless Charger secured a spot on my nightstand and was responsible for keeping my iPhone 14 Pro, Apple Watch, and AirPods Pro or hearing aids fully charged. My phone went on every night. The Apple Watch every other night and the audio devices twice a week or thereabouts. After figuring out a specific orientation for my phone I've had zero issues which is the way it should be.
The Apple Watch charger worked really well. I mention this mainly because if you've run a closed loop band then you know that flat chargers make that impossible or you have to flip the band inside out. If you have a metal link band that isn't possible and if the charger is sideways (nightstand mode) sometimes the weight is enough that it will pull the watch out of place. This just worked with every band I threw at it.
As for the two surface Qi locations, they also charged any device placed on top. Two circular locating graphics help in alignment.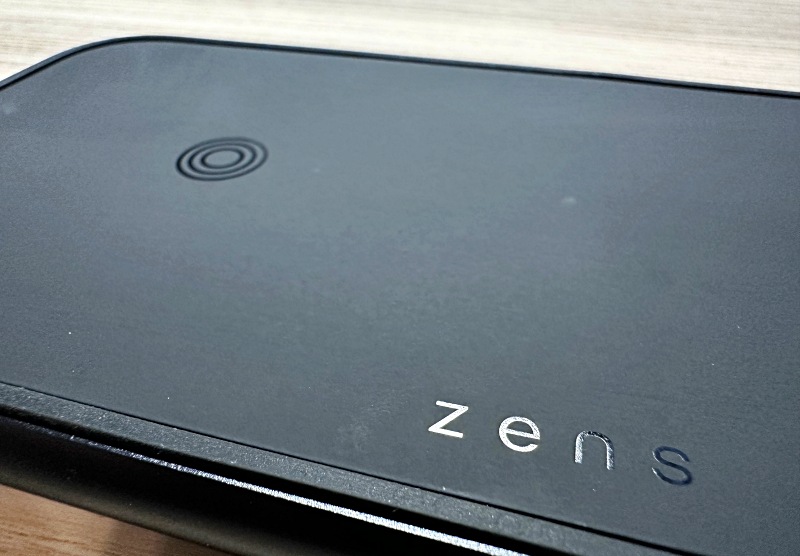 Smaller devices like AirPods are pretty easy to place, especially newer versions that chime as charging starts. Phones are not quite as straight forward however.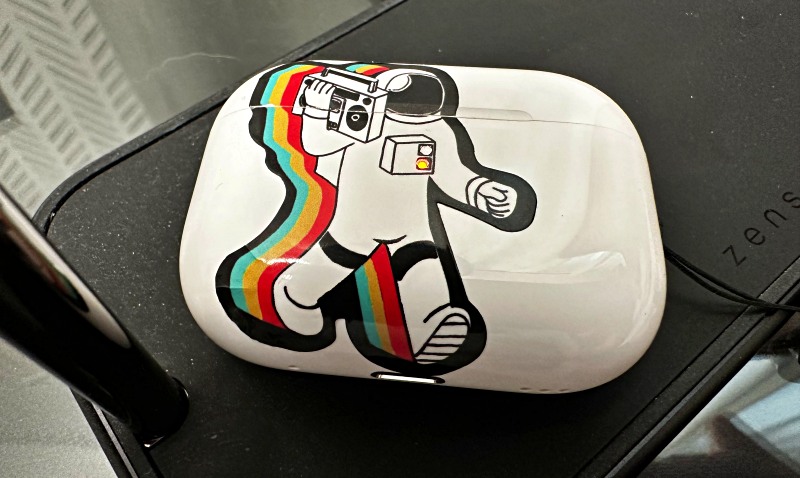 The main reason that phones are tricky comes down to protruding cameras lenses and cases. The iPhone 14 Pro camera sticks out quite a bit meaning the phone doesn't lay flat on the charger in some orientations. Similarly, some of the cases I run have large camera bezels that protrude even further, exacerbating that same issue. Zens claims that it will work on Qi compatible devices up to 3mm thick.
The iPhone 14 doesn't like charging in portrait orientation on this charger. It will, but it has to be precisely laid with the lowest camera resting on the aluminum perimeter ridge around the charging surface, which doesn't sound like a good practice for your camera lens. If your case doesn't have a camera lip you might have a better chance at laying flat with the charging coil centered. I've been running the Peak Design Mobile case and with its pronounced camera lip, found it actually charged flawlessly in the landscape position as shown below.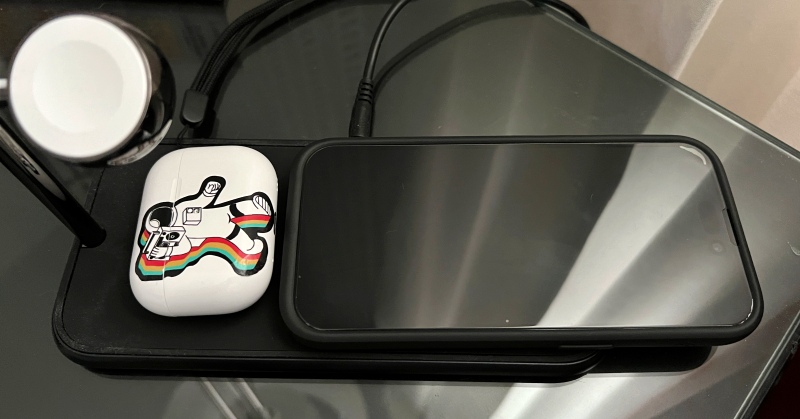 I can just slide it into place until the camera bump hits the charger's sidewall. Needless to say, you'll want to take your choice of case into consideration.
What I like
Great look, with minimal footprint and low-profile base
Reliable high-speed charging
Apple Watch charger works with all models and all band styles
What I'd change
Personal choice of cases might require some configuring to charge
For increased case compatibility, raised MagSafe sized circles would help
Final thoughts
The Zens Dual+Watch Aluminum Wireless Charger has honestly worked perfectly for me once I figured out the landscape phone placement with my particular case. Any totally flat backed phone or other Qi compatible device won't have an issue, nor does the Apple Watch charger which is spot on. I'm totally happy with this and can place my phone or watch on it without looking which is a huge bonus.
Price: $119.99
Where to buy: Zens or Amazon
Source: The sample of this product was provided by Zens