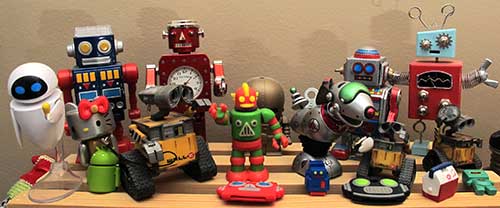 Updated on 09/09/16
Hey folks, here's my ever evolving listing of the gear (and other favorite things) that I use on a daily basis. Each category has been sorted in order of usage. The most used item is on top. I'm also posting regular gadget diary posts and EDC updates where I talk about the gadgets I'm using and adventures I'm having on any particular day.
Smartphone and related accessories:
Nexus 6P Android smartphone – This has been one of my favorite Android smartphones because it has excellent battery life and stock Android OS. It's a large phone, but I made it work without too much trouble.

Update 09/09/16

: I just pre-ordered an 128GB iPhone 7 Plus which will be taking the place of the Nexus 6P starting 09/16/16.
Computers and accessories:
Apple 13″ MacBook Pro with Retina display (2015) – This is my only computer that I use for everything including gadgeteer work, couch surfing and traveling.
LandingZone DOCK – I use this dock to connect my MacBook Pro to my LG monitor and other accessories. It makes it so easy to grab and go without having to disconnect individual cables.
Samsung Galaxy S Tab 10.5 – This is the 32GB tablet lives on my coffee table and I use almost every day to play Cookie Jam, Words with Friends, check email and surfing, etc.
Other home gadgets and office equipment:
Cameras and related gear:
Canon 70D DSLR, Canon 430EX II speed light, Canon EOS utility software – This is the setup that I use for all my Gadgeteer review pics. I tether the camera to my MacBook Pro and use the Canon EOS software to remotely trigger the shutter and to see a live view of the shots before I take them.
Manfrotto tripod – I'm not sure if they still sell the one I have, but I've been happy with Manfrotto products.
Foldio portable photography studio – This is a terrific little light box that allows me to take some the nice product shots that you see in my reviews.
Audio / video / home theater gear:
Car gear:
Miscellaneous gear:
Flashlights:
Gear bags, pouches, cases, wallets and other items of holding:
Other geek gear:
My favorite Android apps: