We use affiliate links. If you buy something through the links on this page, we may earn a commission at no cost to you. Learn more.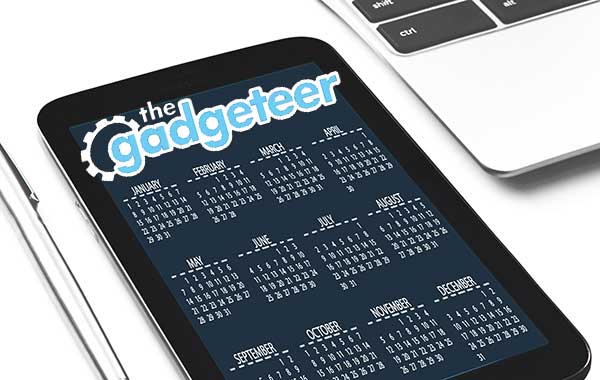 Has your weekend been less than thrilling so far? Don't worry, I have the solution. It's a full listing of all our news, reviews, and articles from the past week. Yay right? You're welcome!
Articles
Julie's gadget diary – The Huawei MateBook X Pro could actually replace my MacBook
6 Smart gadgets that make moving or remodeling easier
Reviews
Vena 6Netic Magnetic Smartphone Bike Mount review
Willgoo Carrying Case and Power Bank for Apple Pencil review
Fender Player Series Jaguar guitar review
Abode DIY Home Security System review
VIZIO M-Series (M65-F0) 4K HDR Smart TV review
Tablo DUAL 64GB OTA DVR review
Audew Multi-function Flashlight review
ILive – Voice Activated Clock with Amazon Alexa Review
News
The Gel Blade is a flexible new take on the traditional squeegee
Protect your student's laptop with the iPearl cover from mCover
Updated type experience coming to Adobe InDesign CC and Illustrator CC
The Lightning Bug will give you the bug to capture amazing lightning shots!
Sony Introduces the 500 Million Limited Edition PS4 Pro
Glide through window cleaning by washing both sides at once
This handheld gadget will wash your dirty dishes for you
True Wireless Starship E70 Pro earbuds look out of this world!
IndieDoGood.com helps makers succeed and give back to society #sponsored
Save space with this table that has a built-in Bluetooth speaker
Thanks to Adorama, now's the time to add to or update your camera equipment
Seabird 4K camera, Ti toothpick, Soundflux earbuds, and more – Notable crowdfunding campaigns
Photojojo Shutter Remote works with Apple and Android devices
Bloxygen keeps old oil-based paints, varnishes and stains looking like new
Understands are one-of-a-kind wood stands for iMacs
Forget smart lighting. Add Star Trek phaser-controlled lighting to your home!
Why press buttons when Alexa will perfectly nuke your next Hot Pocket
TicWatch Pro is a smartwatch with 30 day battery life
BOSS Katana-Air claims to be the first truly wireless portable guitar amp
Shinola gets into your head with the Canfield Pro In-Ear Monitors
Protect your AirPods with Twelve South's AirSnap case
A cat tree that doesn't look like a cat tree