We use affiliate links. If you buy something through the links on this page, we may earn a commission at no cost to you. Learn more.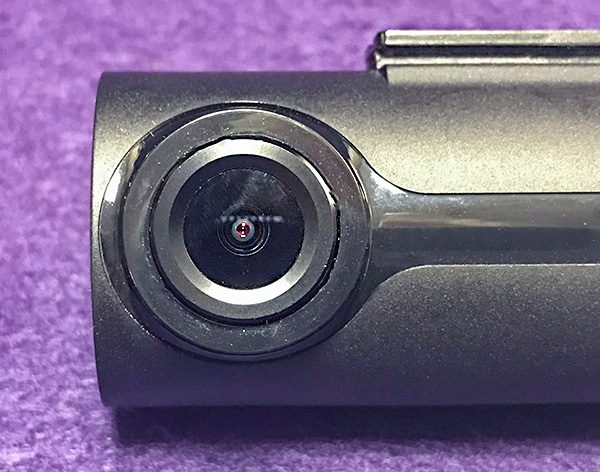 REVIEW – I will admit this guilty pleasure up front: every now and then I watch dash cam videos from around the world. These videos make people look like the worst drivers in the world. I also know that the good ole' USofA has its share of people who should not be on the road (don't get me started on drivers staring at their phone while driving). When I was offered the Thinkware F70 dash cam to test, I was intrigued. I've never used a dash cam before, but I thought that in the event of an accident, a dash cam could help prove my innocence—or guilt. What I discovered was that dash cams are cool, but have an issue I naively did not ever consider.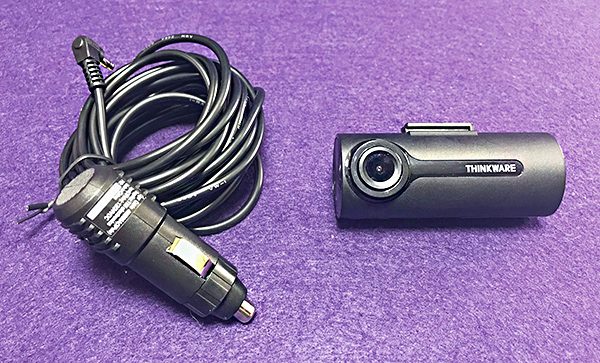 What is it?
The Thinkware F70 is an entry-level front facing dash cam. A dash cam records what you see as you drive. If you are involved in an accident or are witness to one, it will be recorded—as long as it happens in front of you. A separate rear camera is necessary for seeing behind you. The F70 attaches to the windshield via a mounting base and is powered by a 12V (I still call it the cigarette lighter) port.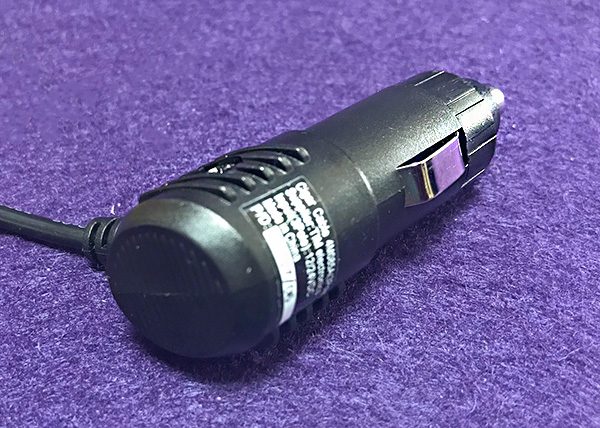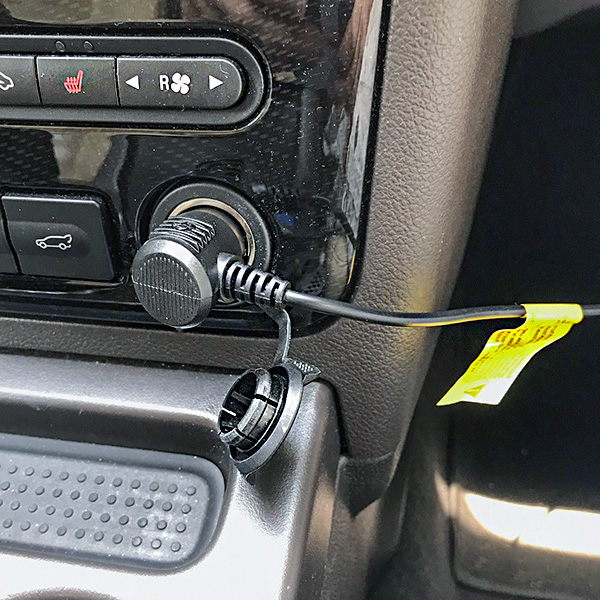 As an entry level cam, the F70 does not come with GPS (optional if you want it), Wifi or other higher-end features. However, it does have 1080P HD video, 140° Wide Angle, Thermal Protection and incident detection.
Hardware specs
Camera: Aptina AR0237 Image sensor
Resolution: 1080p Full HD (1920 x 1080)
Capacity: Micro SD Card 8GB(class 10), 16GB/32GB/64GB(UHS-I)
Recording Modes: Continuous Recording, Incident Recording, Manual Recording, Audio Recording, Parking Surveillance Recording
Sensor: 3-Axis Accelerometer G-Sensor (3D, ±3G)
GPS: External GPS Antenna (Optional)
Power: Input Power: DC 12/24V
ETC: Operation Status LED
Design and features
The F70 is a small cam. I'm surprised that it records the image quality it does. When looking at recorded material, I did have trouble reading some license plates on moving cars, but I could clearly make out plates when stopped at red lights. One reason for this is the 140° viewing angle. While it gives you a commanding view of the road, it also makes items appear smaller, so details can get lost. At least the 1080P recording quality helps. 
Never miss one of our posts again. Sent MON, WED, and FRI with the latest gadget reviews and news!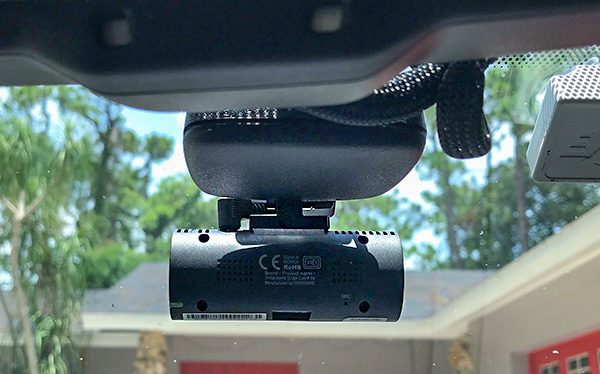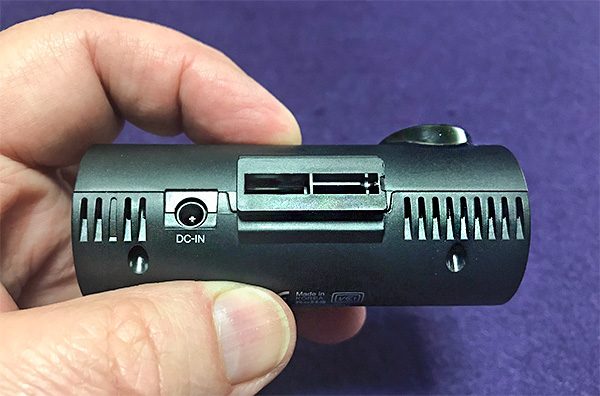 The cam base mounts in the upper-center of the windshield using a strong adhesive. Once it's attached, the cam easily slides on and off the base. One major (for me) issue is that the F70 dash cam is not wireless. Call me slow, but that never occurred to me. I have since found out that most—if not all—dash cams are wired because of thermal issues. The heat that can build up in a closed car can harm batteries, so wired it is.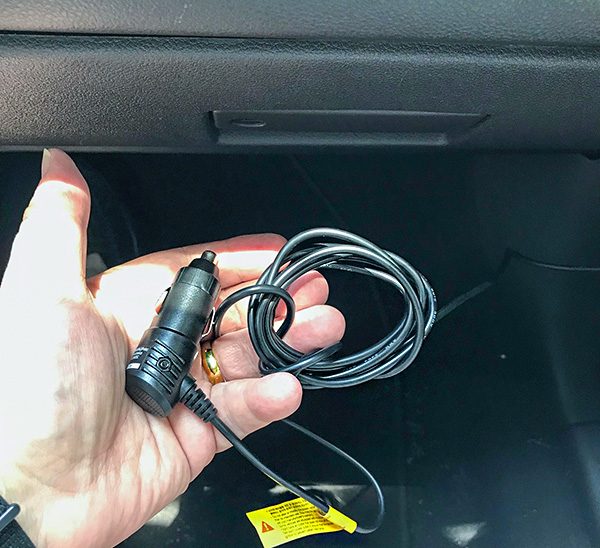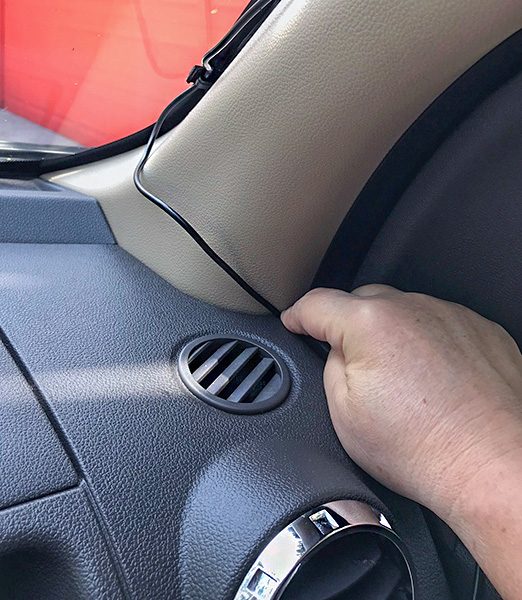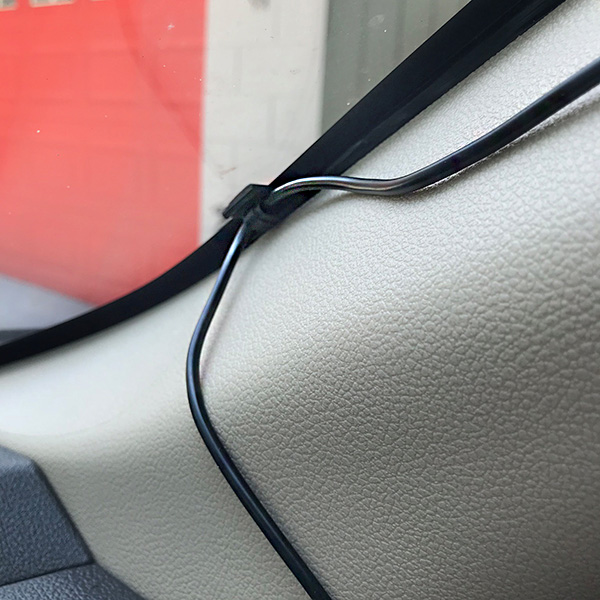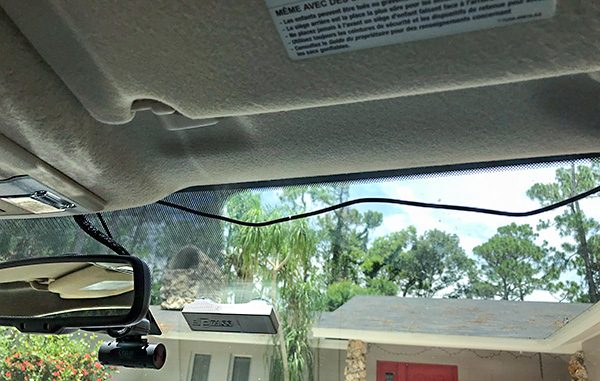 The wiring is supposed to be tucked under the trim around the windshield, but that didn't work with my car, so I had to resort to some included adhesive wire clips that hold wires out of the way along the edge of the glass. However, Thinkware only gives you three tabs and I needed about 10-15 tabs—I kid you not. The result is an ugly display of hanging wires—not a good solution. Thinkware offers additional wire clips; five to a pack at 15 bucks/per pack or in my case—$45. That's almost half the price of the cam! 
Note: Certain car audio shops will perform hardwiring (that will be hidden) for an extra charge. I would only consider that if I had a top-of-the-line dash cam, not an entry-level model. But that's me.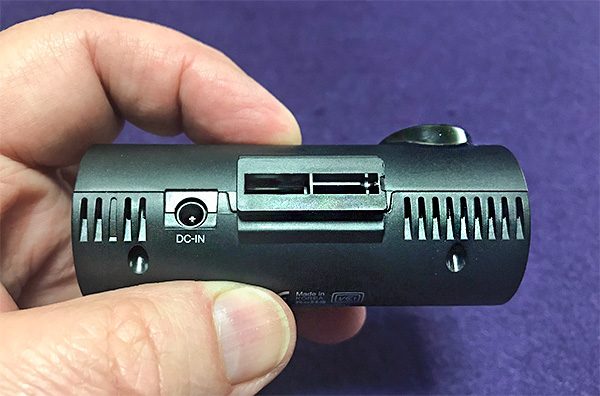 Once I decided to live with wires hanging down, the F70 dash cam performed flawlessly. In fact, because of its small size and where it was mounted, it became almost invisible—except for the wires. The only reminder I had a dash cam was an audible message I heard when the car was started that told me it was recording. 
Since the F70 plugs into the 12V port, I had to remember to unplug it when I parked the car. Otherwise, it will keep recording even while parked, thus drawing power from the car battery. This could become an issue if the car is parked for a long time. Thinkware does offer an optional external battery that allows 16 hours of parking mode recording.
The F70 has a Front Vehicle Departure Warning.  In case you're day-dreaming at a red light or looking at your phone (shame) the FVDW warns you that the vehicle in front of you has started to move. This can cut down on those embarrassing honks behind you when the light turns green and you're still sitting there.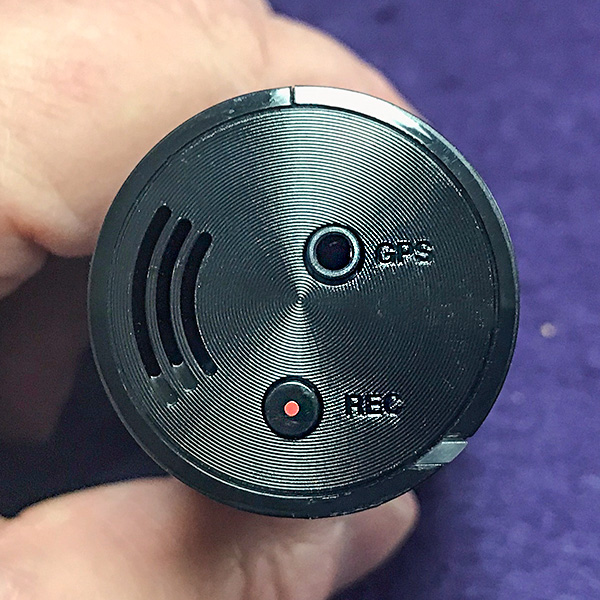 There are three recording modes—Continuous, Manual and Event. Continuous is what it says—it records all the time. Manual only starts when you press the record button. Event is interesting, It has what Thinkware calls Active Impact Monitoring System. It will automatically store video ten seconds prior to and after an event (such as a  collision). I didn't have to experience Event mode, thank goodness. I decided to set the mode on Continuous and leave it there. 
I muted the audio recording of the car interior. It creeped me out knowing that the F70 was recording private conversations or me (badly) singing along to the music. 
Note that many of the setting changes can only be made through a free Dashcam Viewer app—available for either Mac or Windows. Thinkware calls the app PC viewer, but the app itself is called Dashcam Viewer.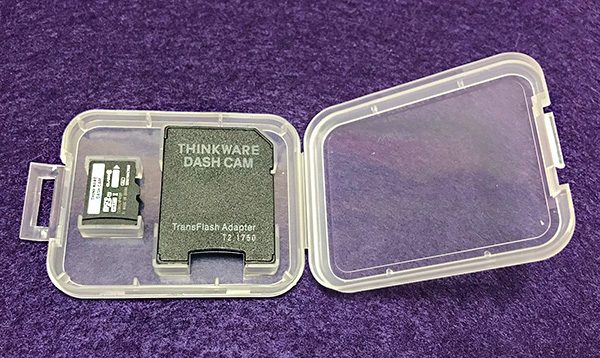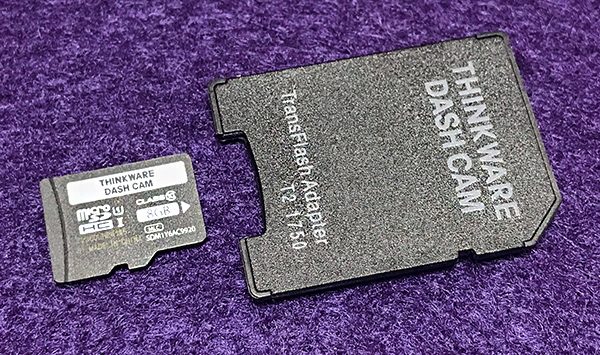 The Dashcam app is a mixed bag. I never could get the video to show up in the app window. Since I have a mac, all I had to do was load the MicroSD card into the included adapter and insert it into the back of my iMac. There is a folder on the card that holds all the videos.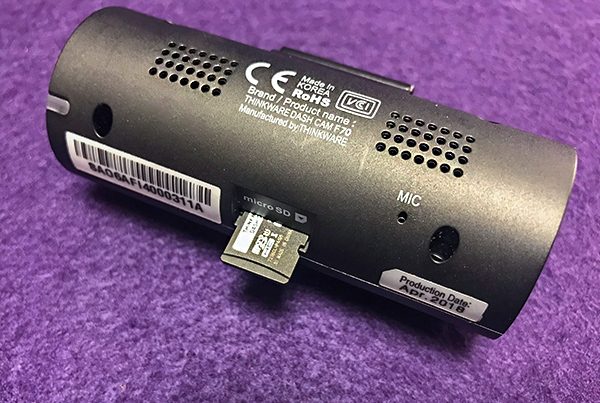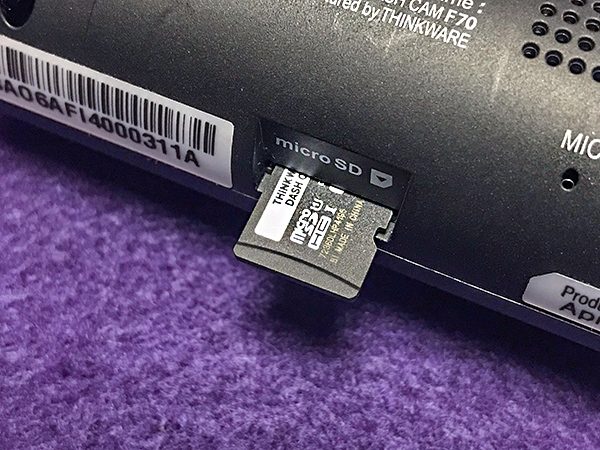 There are a couple of things to note here: all videos are in 60-second chunks, so a 5-minute trip will be 5 videos. This allows for easy searching and no video is so large that it limits sending or streaming. Also, the provided MicroSD card is only 8GB so it fills up fast. Once the card becomes full, the oldest recording gets overwritten. This allows continuous recording. If you want to save more recordings, just get a MicroSD card with more capacity. The F70 will accept cards up to 128gb.
What I like
The F70 is a simple to use, no nonsense starter dash cam. It's light, strong, and can be mounted out of the way. If you can tuck the wiring out of the way—great!
What needs to be improved
More adhesive wire clips (at a reasonable price) would be welcome. 

Final Thoughts
I can foresee a future when every car has built-in cams. Until that day, we have dash cams. If you're undecided about whether you want to live with a dash cam, I recommend trying the Thinkware F70 first. Then, if you decide a cam is right for you, you can always upgrade later to a better model with more features. Thinkware makes many different cams with advanced features like built-in GPS, night vision and more, depending on the budget. 
Price: $109.99
Where to buy: Amazon
Source: The sample of this product was provided by Thinkware.