The Gadgeteer is supported by readers like you! If you buy something through links on our site, we may earn an affiliate commission at no cost to you. Thank you! Learn more.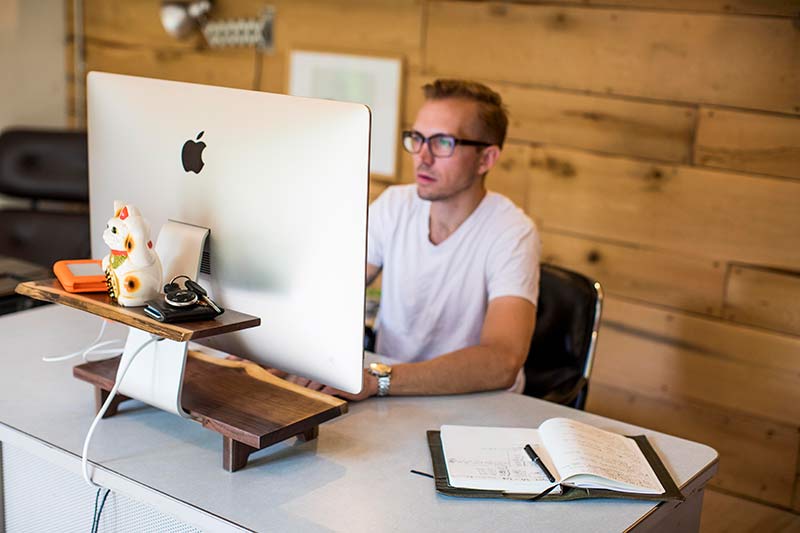 NEWS – Apple's iMacs are designed to be the pinnacle of a high tech lifestyle. But there's something a little cold about all that brushed aluminum and angular lines. Understands desk stands bring the warmth of nature to your iMac. They are made out of urban wood which is another name to describe salvaged wood from downed trees in local areas. Instead of sourcing their lumber from distant places, Understands uses these local logs to create one of a kind stands and shelves for the Apple iMac and other computers.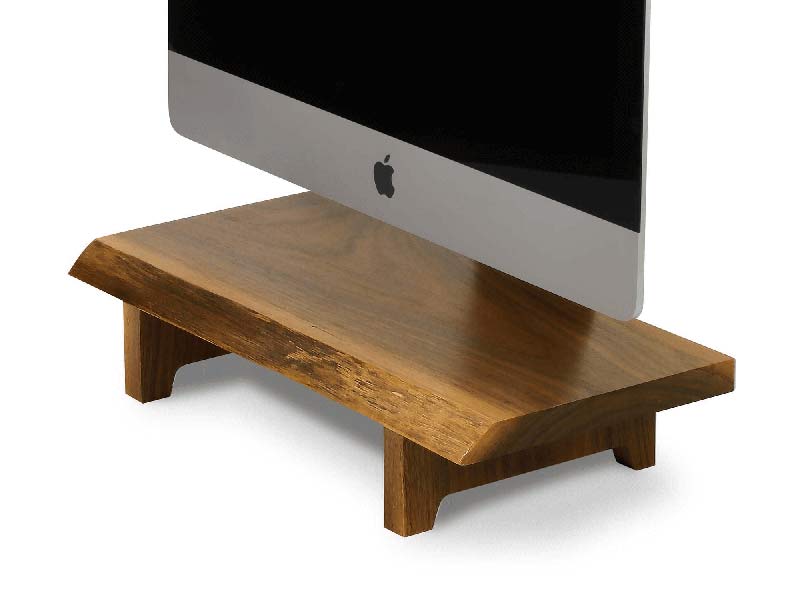 Made of Ash and Walnut, the wood stands are handmade so no two will look the same. They come in versions with or without a built-in drawer and are priced starting at $109. They are available at Understands.com and we'll have a full review of one of their stands coming soon.