We use affiliate links. If you buy something through the links on this page, we may earn a commission at no cost to you. Learn more.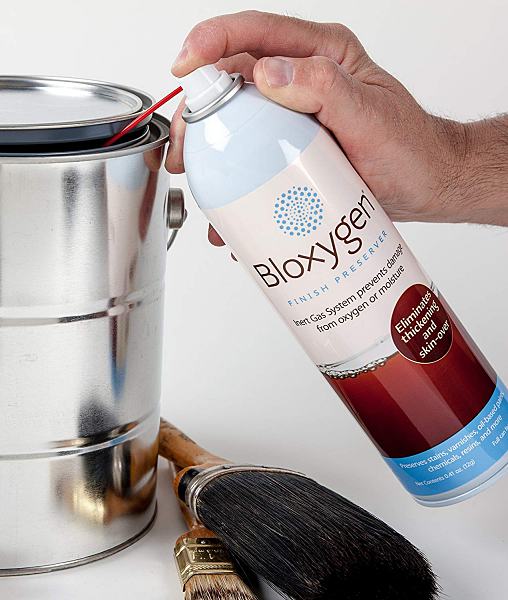 NEWS – Have you ever gone back to use leftover paint or stain to touch up a recent project only to find that it's unusable? It's not only frustrating, but it can also be expensive. Bloxygen is a paint and finish preservation spray that keeps oil-based paints, varnishes, and stains in freshly-opened-can shape and looking like new.
To use Bloxygen, spray it inside an open can for 2-4 seconds depending on the size (quart or gallon) and how full it is. Close the lid immediately and seal tightly.
It works using argon gas. Since argon is 25% heavier than oxygen, it creates a barrier between the liquid and damaging oxygen or moisture inside the paint can. This prevents oil-based paints and finishes from hardening, yellowing, or skinning-over.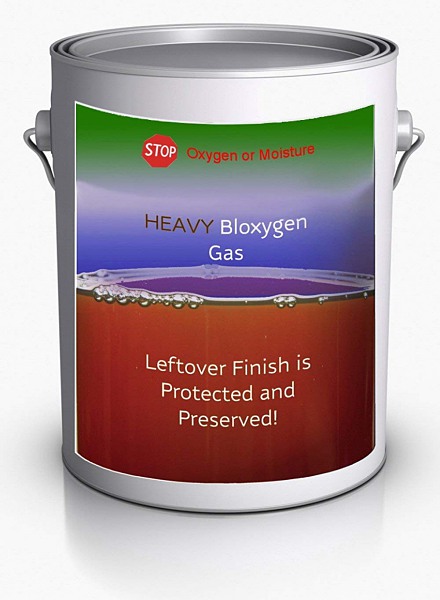 It can lengthen the lifespan of some paints or finishes to 10 years or more.
Argon is also an inert gas so it won't react with any other chemicals and it 's non-flammable.
A single can of Bloxygen is good for 75 uses with quarts or 37 uses with gallons.
Never miss one of our posts again. Sent MON, WED, and FRI with the latest gadget reviews and news!
Bloxygen costs $12.45 per can and is available on Amazon.