We use affiliate links. If you buy something through the links on this page, we may earn a commission at no cost to you. Learn more.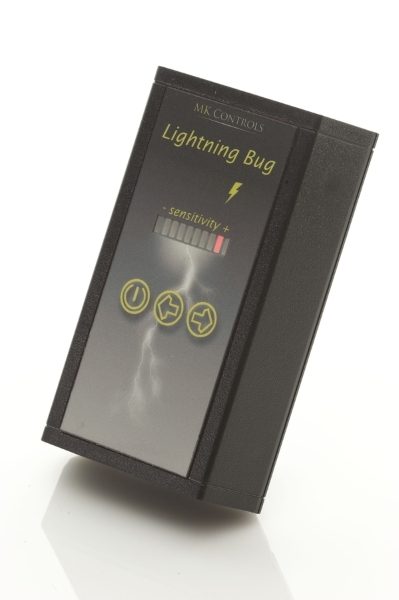 NEWS – Some time ago, I was fortunate enough to get the opportunity to review the MIOPS Smart device, which allows me to photograph water drops, and other events triggered by sound, or movement or lightning. While I have used the MIOPS Smart exclusively for water drop photography, I have been thinking about trying it with lightning which is not an easy task. As I continue my planning for the lightning test, I started to wonder if there is a similar device that is designed specifically for lightning as opposed to multiple types of events. My hope was that such a device would make the setup and process easier.
Just recently I came across just such a dedicated lightning capture device call the Lightning Bug. This device claims to provide specific functions and features to allow you the required and desired customization aimed at capturing the best lightning photos. Its features include 26 levels of sensitivity for control in any type of lightning situation (LED Bar Graph built-in), the ability to adjust frames per second from 1 to 10, and a simple 3-button control of all functions via a water-resistant soft-touch panel.
This device is compatible with a large number of various brands and models of cameras. You can see the compatibility list here.
If you would like more information on the Lightning Bug, or you would like to purchase one, you can head over to the MK Controls website or Amazon to pick one up for $179. This price includes the compatible cable for your camera.