The Gadgeteer is supported by readers like you! If you buy something through links on our site, we may earn an affiliate commission at no cost to you. Thank you! Learn more.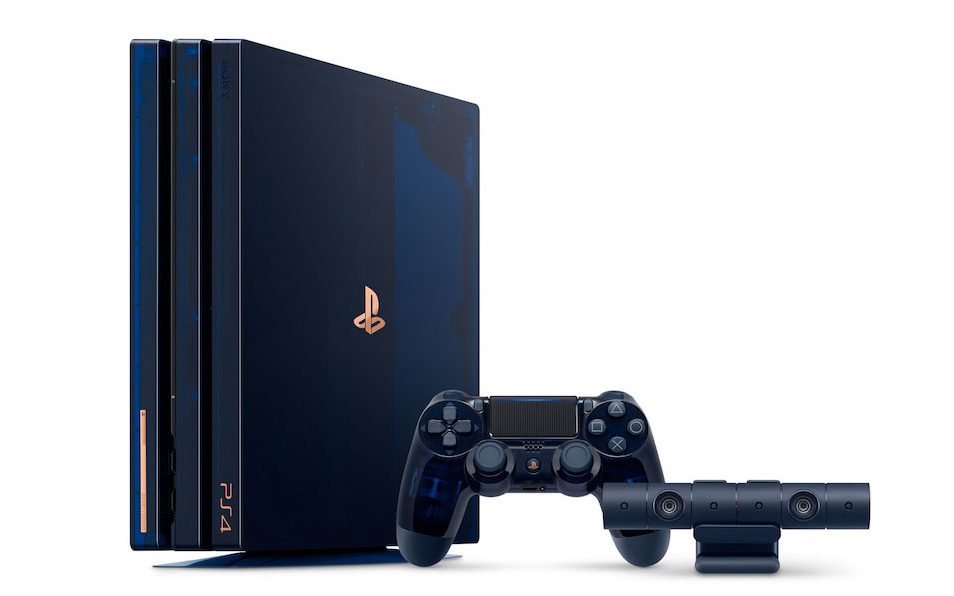 NEWS: As a thank you to Playstation fans for hitting 500 million systems sold, Sony is releasing a beautiful translucent blue 500 Million Limited Edition PS4 Pro. Each system will have a copper plate accent on the front, and Limited Edition serial number etched in. There will also be a few extra special units with serial numbers that commemorate important events in the history of PlayStation.
The 500 Million Limited Edition PS4 Pro system will sell for $499.99 in the US, or you can grab the Limited Edition DualShock 4 standalone for $64.99. The Limited Edition gold wireless headset will also be sold separately at $99.99.Quantities are limited to limited to 50,000 units worldwide, so let us know in the comments if you grab one on August 24th when they will be released! You can read more over at the Playstation blog.