We use affiliate links. If you buy something through the links on this page, we may earn a commission at no cost to you. Learn more.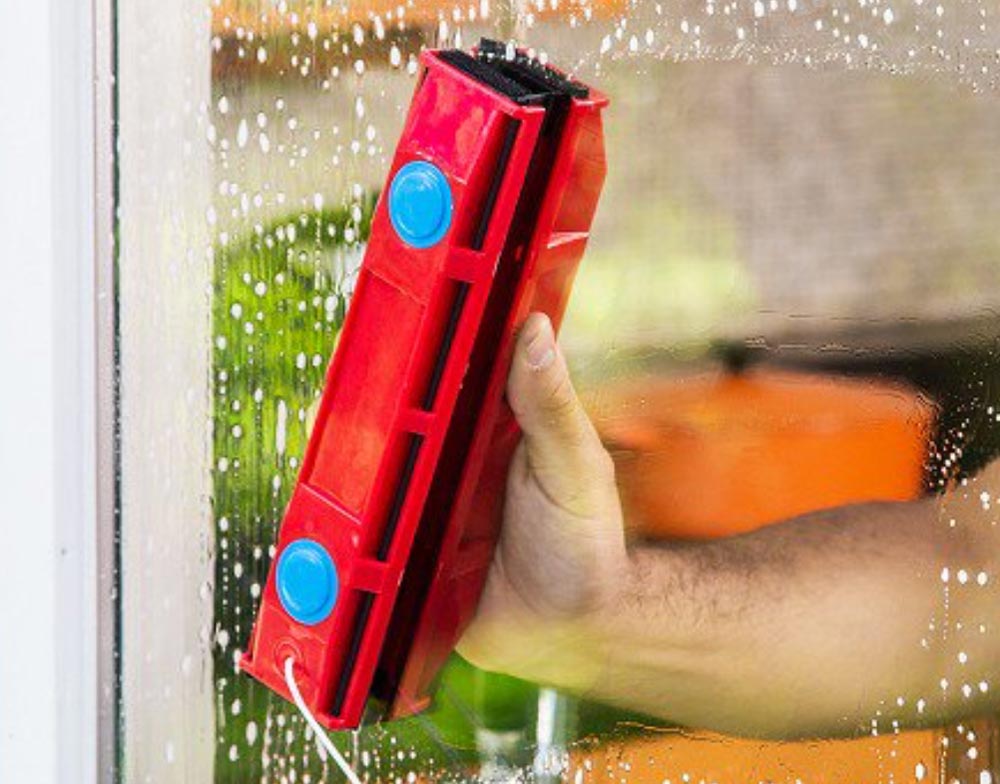 NEWS – The Glider magnetic window cleaner allows you to clean the outside of your windows from inside your home.  Or you can actually clean both sides simultaneously by spraying cleanser on the inside of the glass while cleaning the outside.  The Glider consists of two plastic pieces with embedded magnets to attract them together and four squeegee blades to wipe the cleaning solution over and off the glass.  The kit also includes two microfiber cloths, which can be used to dry and polish after squeegeeing or can be used wet for extra scrubbing power.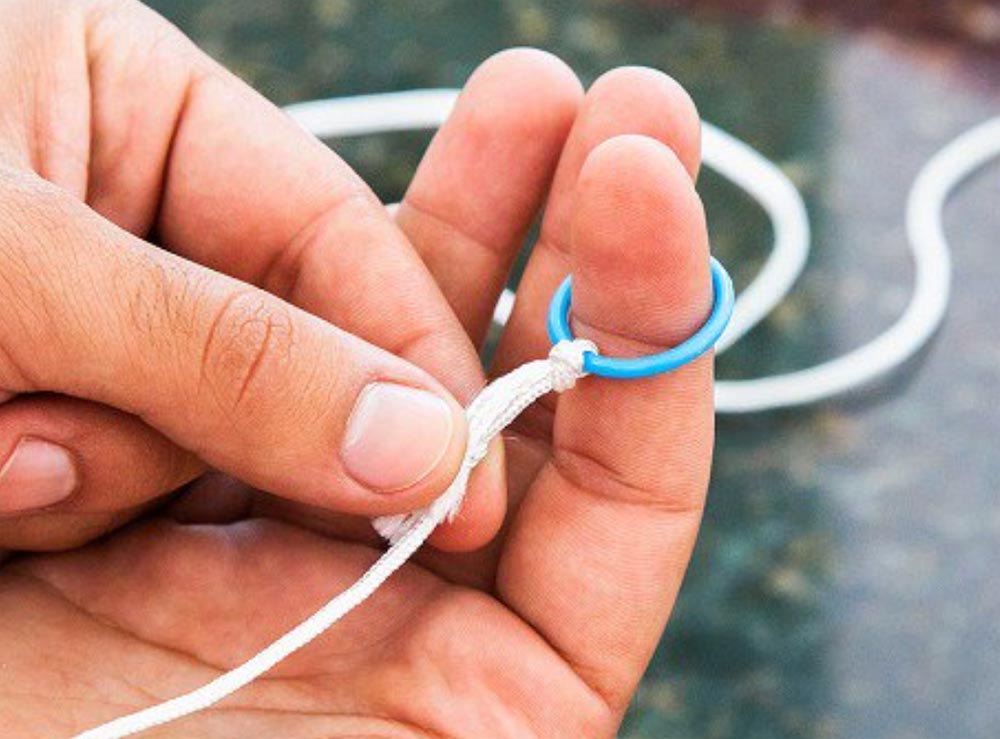 The Glider is made of ABS plastic, EPDM rubber, and rare earth magnets.  The outside piece has an attached 6′ string with a ring to wear on your finger to prevent it from falling.  That feature would be very important at my house – which is a 12th floor condo.  The cleaner measures 2″ x 9.6″ x 4″, so it will clean a nice, wide swath with each pass.
You'll choose The Glider that works for the thickness of your window:  single-paned window 0.08″ – 0.3″ for $45.00; double-paned 0.3″ – 0.8″ for $68.00; or double-paned 0.8″ – 1.1″ for $78.00.  All three sizes are available at The Grommet.