We use affiliate links. If you buy something through the links on this page, we may earn a commission at no cost to you. Learn more.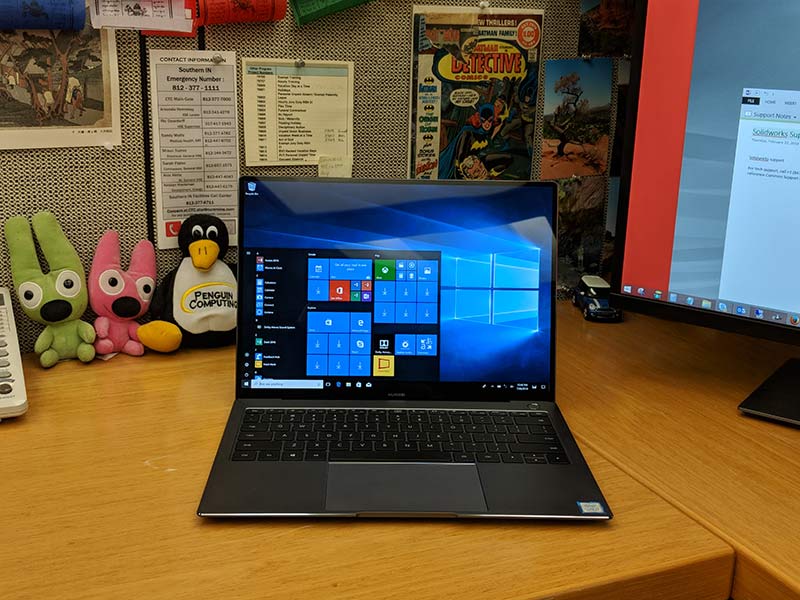 ARTICLE – I have been using iMacs and MacBooks to do my Gadgeteer work for the past 13 years. I love the simplicity of macOS and although I use a Windows 10 laptop all day long at my day job, I'm always happy to go home and use my 12-inch MacBook. However, a few weeks ago my MB had to be admitted into the "hospital" to fix the keyboard and I was without it for 2 whole weeks. During that time I used a Windows notebook and I survived the experience quite well. So well in fact that it made me start thinking about my next notebook computer and if it will be a Windows notebook instead of another MacBook. One such Windows notebook to catch my eye lately as a potential replacement is the Huawei MateBook X Pro which I've had the opportunity to test drive.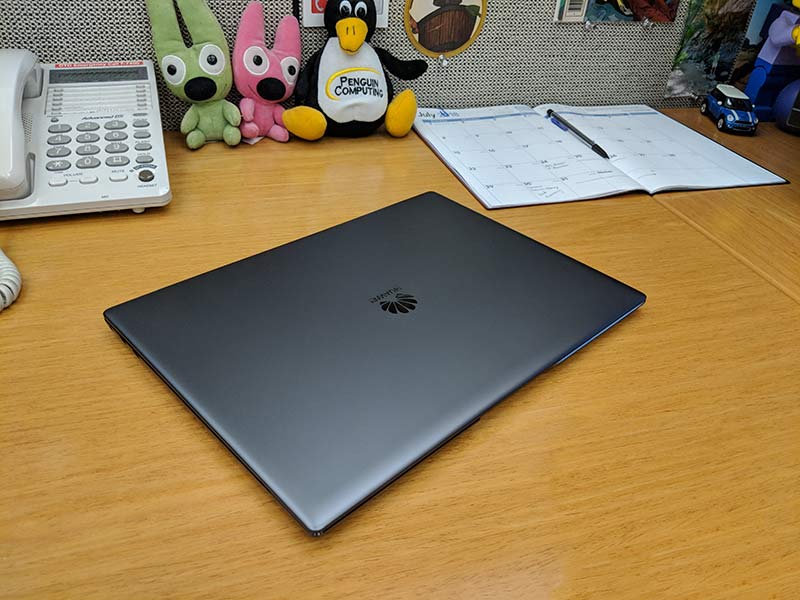 I will let you know right away that if you came here to read a full review of the MateBook X Pro, that you're going to be disappointed because this article is not a review. At least not in the traditional sense. You can read a bazillion reviews on other tech sites if that is what you're looking for because talking about the ins and outs of hardware specs makes my eyes glaze over and might do the same for you. Nope, this article is going to be my general impressions after using this notebook for a few days to do the type of tasks that I do with my MacBook.
First of all, the Huawei MateBook X Pro is a gorgeous piece of hardware that looks and feels like a premium device. The brushed metal housing comes in either Mystic Silver or Space Gray. Hey, can they really call it that? 😉 I was sent the Space Gray version and it's a looker. It looks like it has a blue or even purple tint to it in some light conditions. Regardless, it looks nice.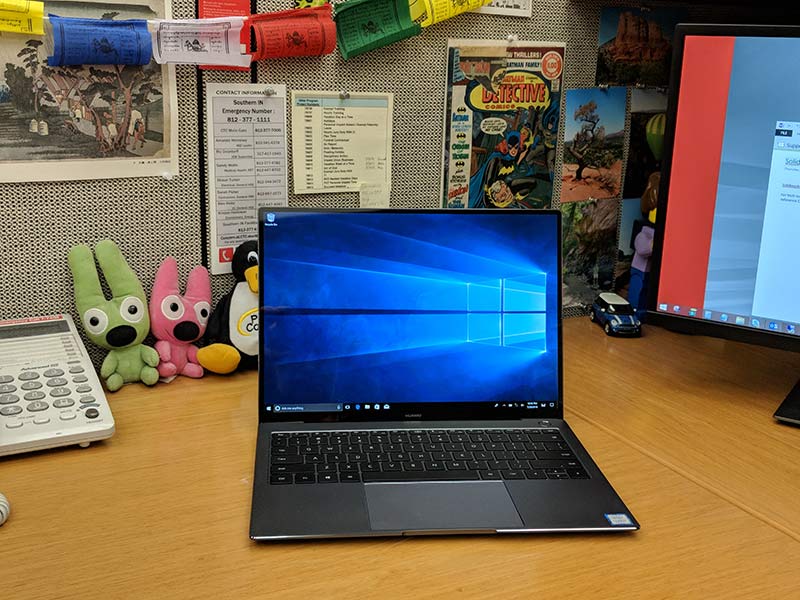 Then you open the display and wow. Super thin bezels and a gorgeous bright, vivid, crisp picture with 178-degree viewing angles. It's a touchscreen too which I always forget about. There's something about notebooks with touchscreens, I just can't make myself touch the display. I guess it comes from years of knowing that doing so would leave smudges and could even harm the screens that keep me from wanting to use that feature.
This display blows my 12-inch MacBook away as far as resolution (3000 x 2000) which is a silly statement given the MateBook X Pro is 13.9-inches and my little MacBook is only 12-inches. Using the Huawei made me feel like I could easily do away with an external monitor, not that I really want to ditch my BenQ PD2710QC DesignView 27-inch Designer Monitor which I've been enjoying the last few months.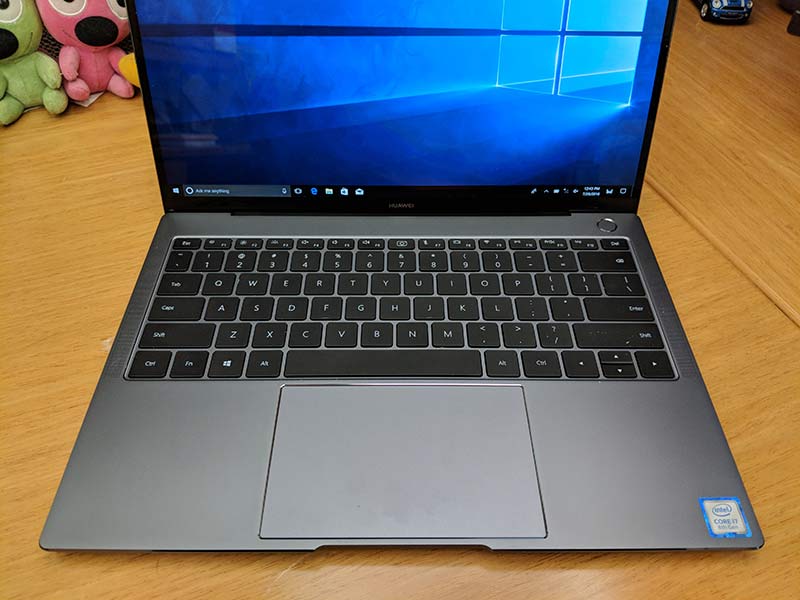 Besides macOS, what I love most about MacBooks are the keyboard (well at least until mine died!) and even more, the trackpad. I've tried several other Windows laptops over the years and the main thing that I hate about them is the trackpad. So I wasn't expecting to like the Hauwei's but I was pleasantly surprised by how roomy, smooth, tactile, and responsive it was. If trackpads were the main reason I've not switched back to a Windows computer, that excuse died when I started using the MateBook X Pro.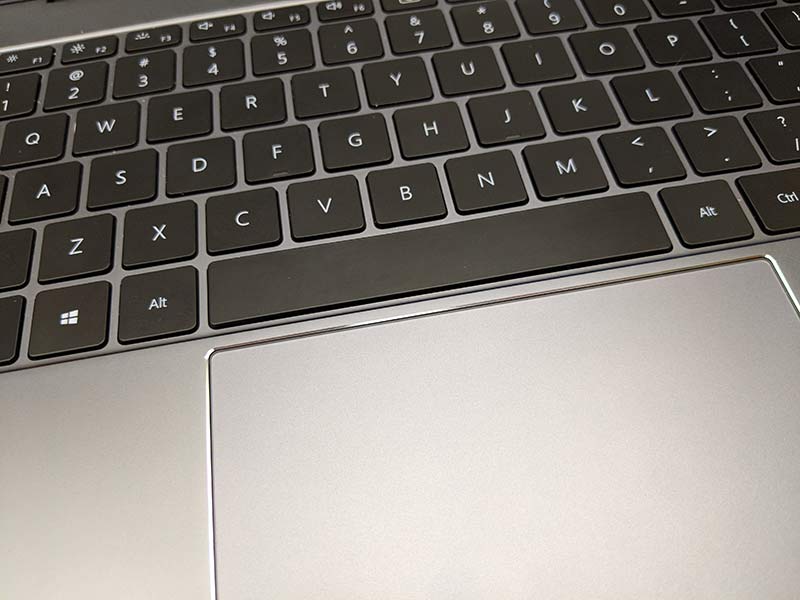 The backlit keyboard is also roomy and comfortable to type on. Another bonus is that it is spill proof. I wonder if that means that it is also dust proof… I'm looking at you Apple. The keys look very much like my MacBook's keys as far as shape, color, etc. But the larger sized keys really make this keyboard a joy to type on if you're a touch typist like I am. My fingers can absolutely fly on this notebook.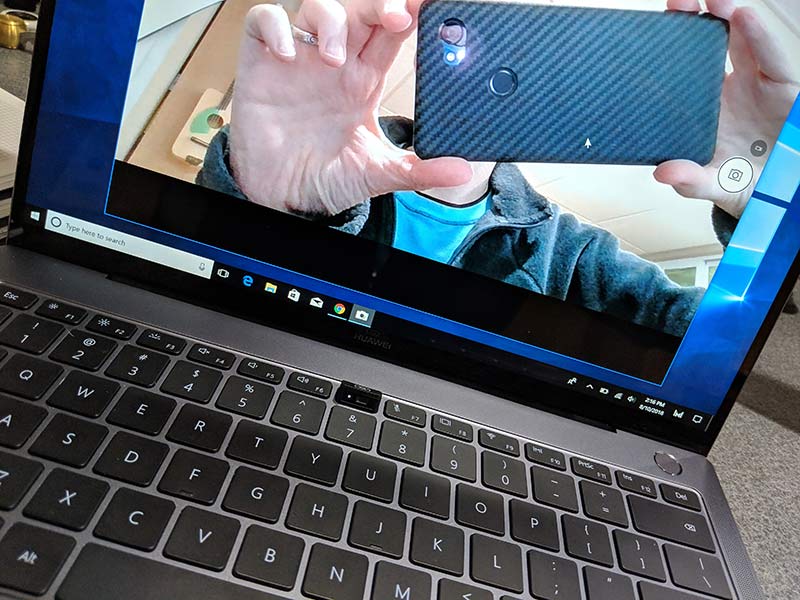 There are also two surprises hidden in the keyboard if you include the power button as part of the keyboard. The power button has a built-in fingerprint reader so you can turn on the notebook and sign in to the homescreen all with just one press.
The other surprise is hidden in the center function key above the 7 key. Press this key and a little camera pops up out of the keyboard. Nifty, but the only problem is that it's not best angle if you have a double chin since the camera is pointing up at a very unflattering angle instead of straight at you.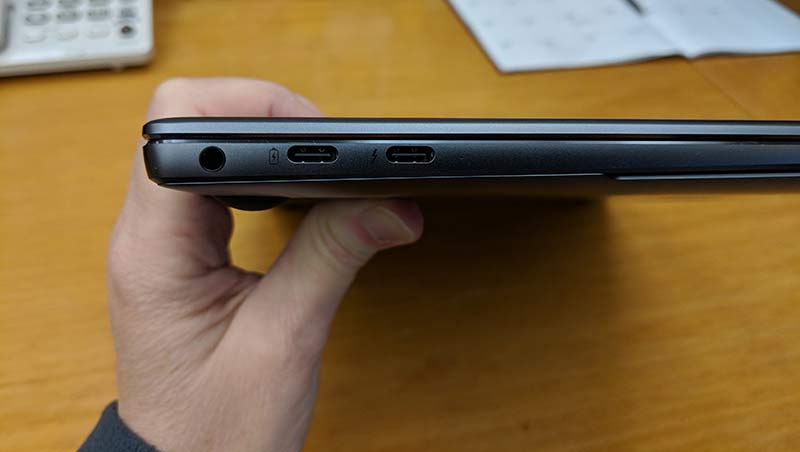 Another plus is that even though the MateBook X Pro is thin and relatively lightweight at 2.93 pounds. It doesn't skimp on ports either as there's a 3.5mm headphone jack, a USB-C port, and a Thunderbolt 3 USB-C port on the left side of the notebook.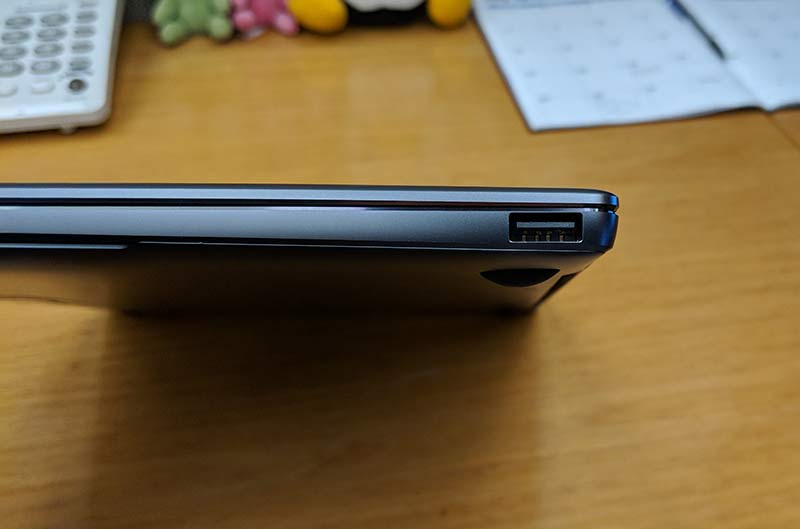 And on the right side is a USB 3.0 type A port for all of your legacy devices like flash drives, etc. The only thing missing is a card reader and another thing to consider is that the MateBook X Pro doesn't have a fanless design. While using it, the fan did kick on a few times which reminded me just how much I hate fan noise. So that's something to consider.
I have really enjoyed using the MateBook X Pro and I'm a little sad to send it back to Huawei. The battery life has been stellar, the display is killer, the Dolby Atmos speaker system is top notch, and the overall build quality is excellent.
As I've said many times in my other gadget diary posts, I do about 90% of my work in a web browser (my current favorite is Chrome) and the rest of my work is done in Photoshop and a few other apps like AirDroid, FileZilla, DayOne, ToDoist, etc. I'm not a gamer and don't need to edit video all that often. So it all honesty, I can do the bulk of my Gadgeteer work in Windows, macOS, Android, iOS, or even Linux. So for me, when it comes to choosing hardware, it comes down to things like the keyboard, the trackpad, the display, available ports, size, weight, etc. Other than the built-in fan and that it runs Windows OS, I really like this notebook. A lot.
It would be nice if Huawei notebooks were available for people to see in person here in the US in stores like Best Buy because I bet they'd sell a lot more of them if people could touch and feel them. It can be scary to spend over $1000 on a computer without actually seeing one in person, but from the short time that I've spent with the Huawei MateBook X Pro, I am smitten with it. It's a premium notebook that is on my short list of options when the time comes for me to upgrade.
When it comes to price, the MateBook X Pro starts at $1,199.99 which gets you the Intel Core i5 8th gen 1.60GHz CPU, 256GB SSD, and 8GB of memory. If you want to fully load it with an Intel Core i7 8th gen 1.80GHz CPU, 256GB SSD and 16GB of memory, that will set you back $1,499.99. Either configuration is less expensive than a 13-inch MacBook so if Windows OS is your preference, this notebook offers a great value and a real bang for your buck and should be considered if you're needing to upgrade, buy a laptop for a kid going off to college, etc.
You can read all the specs and info about the Huawei MateBook X Pro on Huawei's site and you can buy one from Newegg or Microsoft.com