We use affiliate links. If you buy something through the links on this page, we may earn a commission at no cost to you. Learn more.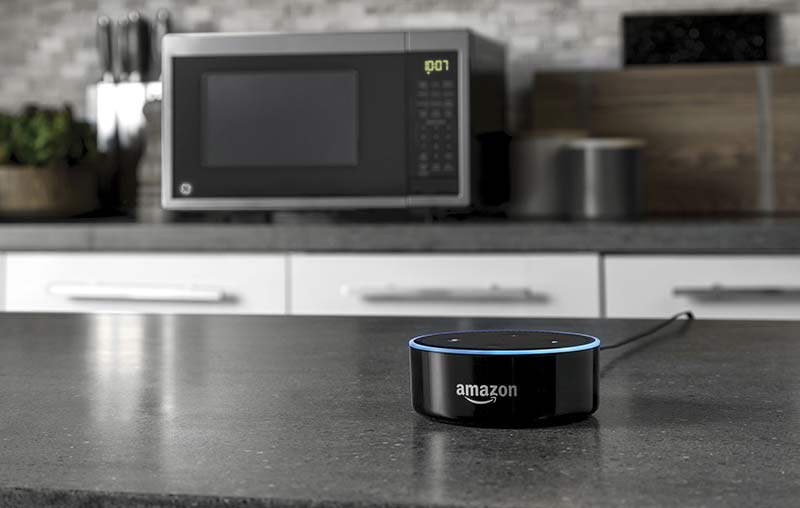 NEWS – Here's just one more indication that we're getting closer to the day when we can just ask a replicator to make us a sandwich. Case in point – GE's new smart, scan-to-cook microwave which works with your phone or your voice to heat up your food without pressing a button. You can use your phone to snap a photo of the barcode on your pre-packaged food, and the microwave will set the right time with the right power setting for you. This feature currently works with 3,000 meals and food items with more items being added as time goes by.
If using your phone to control your microwave takes too much effort, the new .9 cubic foot GE microwave also works with Amazon Alexa, so you can say… "Alexa, start the microwave", "Alexa, add 30 more seconds to the microwave" and more. With voice control, you can easily start defrosting the frozen rump roast without having to touch any buttons on the microwave, or add an extra 30 seconds to heat up the coffee you forgot about.
The GE .9 Cu. Ft. Capacity Countertop Microwave Oven is currently priced at $154.98 (that price includes an Echo Dot) on Amazon.