We use affiliate links. If you buy something through the links on this page, we may earn a commission at no cost to you. Learn more.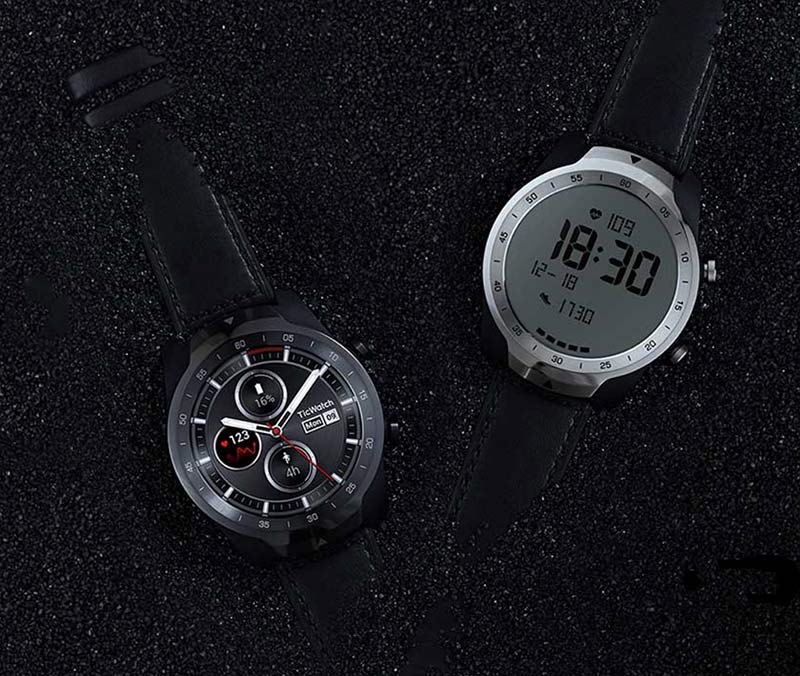 NEWS – Powered by Google's Wear OS, the TicWatch smartwatch is a premium quality watch that does something that other smartwatches can't do. It can run for up 5 to 30 days on a single charge. Five days is considerably longer than the majority of smartwatches that are currently on the market. So how are they able to do that? The TicWatch Pro uses a special layered display:
enabling the user to switch between an FSTN (Film compensated Super Twisted Nematic) LCD display and an OLED display that sit on top of one another. The FSTN display (top layer) is a transparent LCD display chosen due to its low power consumption, high visibility in direct sunlight, and transparent quality when not turned on. This is important in order to ensure the OLED (bottom layer) display's brightness and colors aren't compromised when in use.
The TicWatch Pro has different two modes that switch between the two displays. In "Smart Mode", the OLED display is active along with Wear OS by Google, and battery life is up to two full days of usage. In "Essential Mode", only the FSTN display is in use to show the time, date, step counting, and heart rate monitoring. In this mode, battery life can last up to 30 days. When Smart Mode reaches low battery, the Essential Mode can be automatically activated so the watch can last for another three days before it needs to be recharged.
We'll have a review soon, but you can read more about the TicWatch Pro and buy one now for $249.99 from Amazon.