We use affiliate links. If you buy something through the links on this page, we may earn a commission at no cost to you. Learn more.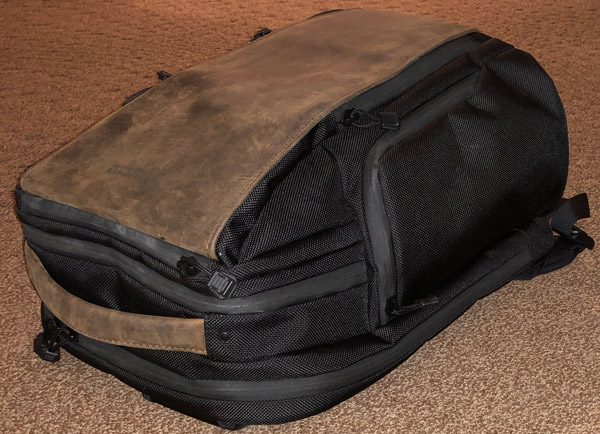 REVIEW – I've used Waterfield gear for many years and continue to add to my collection when need be. With even my oldest WF SleeveCase (think first gen 17″ MacBook) still going strong, having been repurposed many times. Over the years, Waterfield has continued to evolve and design new products as the tech-landscape changes. Recently, Waterfield has released a premium collection for those executives needing a sophisticated EDC bag with great looks, features, and functions. In this case, they sent me their new Pro Executive Laptop Backpack for this review, let's see if they hit the mark…
What is it?
The Waterfield Pro Executive Laptop Backpack is a premium EDC bag that "blends sophisticated style with serious functionality". The Pro laptop backpack has a very well thought-out, crowd-sourced design with a professional-look worthy enough for any boardroom, airport executive lounge, or exclusive sports club.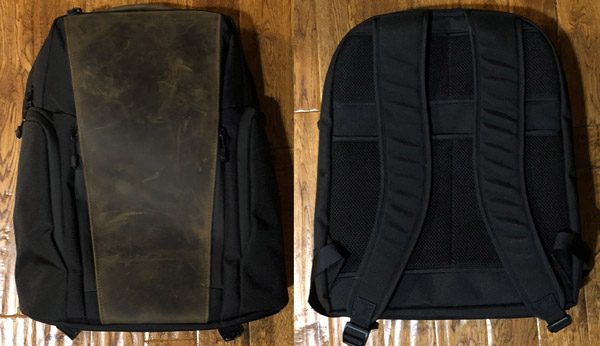 Design and features
Waterfield developed this "Boardroom Backpack" in collaboration with their customers. Their goal was "to create a professional-looking backpack that balanced functionality with style elegant enough for the boardroom. The Pro Backpack blends sophisticated style with serious functionality. It's highly organized with two compartments, strategically-placed pockets, and a removable Executive Folio for taking to short meetings".
Layout: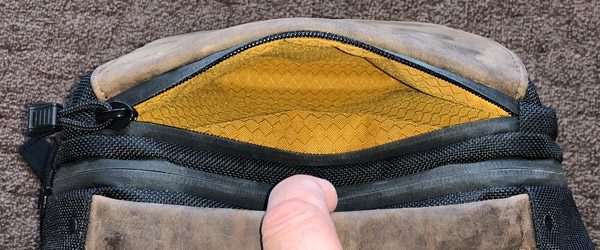 The main face of the Executive Pro backpack has two quick-access, zippered pockets engineered to hold a smartphone, keys, business & misc cards, wallet, pocket knife, pens, etc. One of these pockets is accessible from the top and the other from either side of the front (see below). Both pockets placement are very convenient and easily accessible on the fly.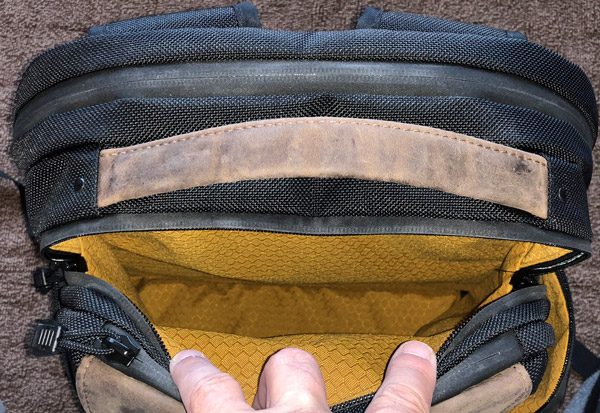 The center compartment is surprisingly spacious and is able to hold a good amount of gear. It easily fits my workout clothes and leftovers for lunch with room to spare. While the zippers do not open fully, the opening is large enough to accommodate more or less whatever you need to jam into the void.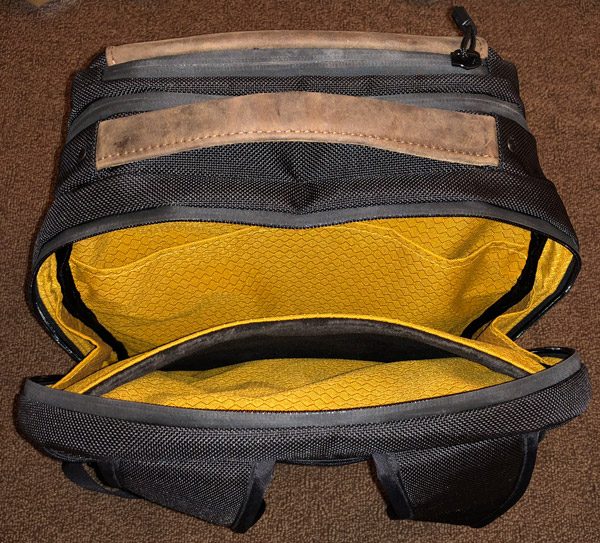 The back compartment has two slipper pockets, one on either side spanning the height of the backpack for your laptop and tablet. There is also space between the two for holding Waterfield's optional Executive Folio.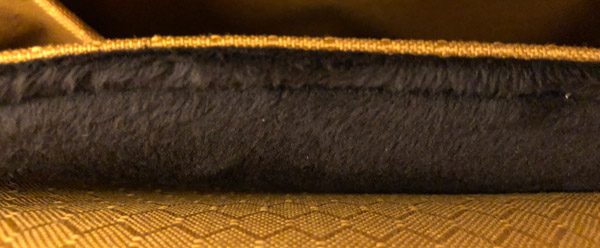 The front slipper pocket is unlined and fits my 10.5″ iPad Pro nicely.  The slipper pocket meant for your laptop is lined/padded with a soft felt that sits against your back for greatest protection.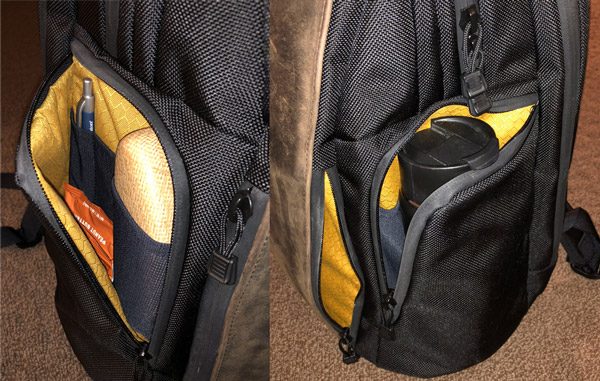 Like the rest of the Pro Executive Laptop Backpack, the two zippered side pockets are nicely placed, well organized, and very convenient. Located symmetrically on either side, each compartment has three elastic slots of various width to hold your EDC gear and a few power bars as well 😉 . They are also tall enough to accommodate a decent sized water bottle.
Material and construction quality: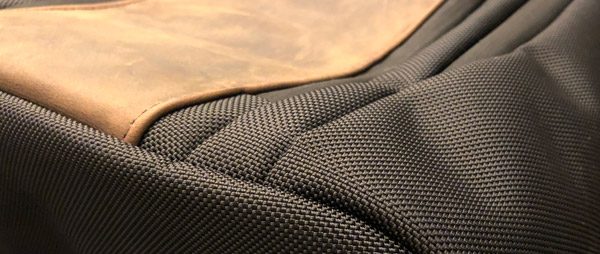 The Pro Executive laptop backpack material and build quality are excellent. The 1050 Denier ballistic nylon, full-grain leather, zippers, rivets, and stitching are all nicely constructed and built to last. In addition to strength, the premium full-grain accent leather adds a quality look and style to the backpack.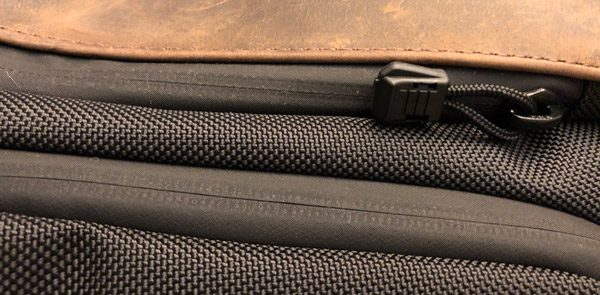 All of the zippers are low profile, covered, and waterproof with a solid but easy pull to them.
Specifications:
Material:
1050 Denier black Ballistic nylon
Full-grain leather accents
Dimensions & Weight:
Pro Executive Backpack:
One size: 13.5″ (L) x 16.5″ (H) x 7.0″ (W), 2.9 lbs.
Volume: 25.5 liters
Executive Folio:
-13" size: 10.25" (L) x 13.25" (H) x 1.75" (W), 1 lb.
-15" size: 11.0" (L) x 15.0" (H) x 1.75" (W), 1.2 lbs.
Features:
Crowd-sourced design with customers to create a stylish and functional backpack for professionals.
The optional Executive folio is easily removable to take to short meetings.
Stands upright when it's set down.
Two main chambers: back chamber zips down to carry laptop or tablet, documents, and the Executive Folio. Front chamber is spacious enough to hold other items needed for a day at the office.
Premium full-grain leather front panel and handle.
Two zip pockets on the front panel to quickly access items when swinging the backpack from the shoulder.
Two large side pockets for water bottle and small items.
Top front pocket that's deep enough to hold items securely.
Back slot for slipping onto suitcase handles.
Top handle is premium leather for a more comfortable grip.
Comfortable shoulder straps.
Sleek, waterproof zippers throughout.
Functionality: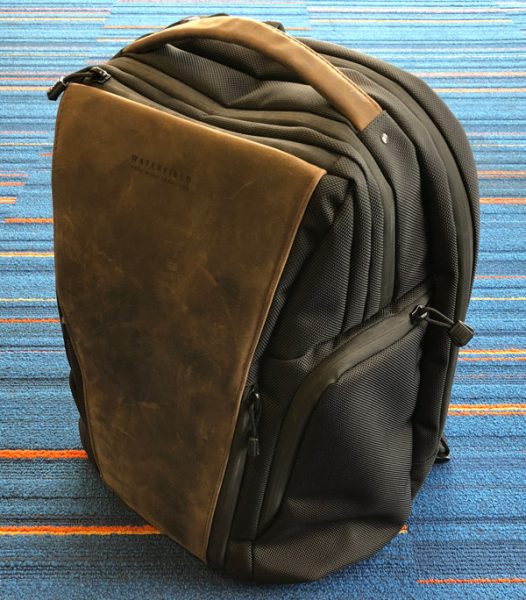 One of the best features of the Waterfield Pro Executive Backpack is that it can stand on its own. Instead of needing to lean against anything or be laid flat, it stays upright where you set it.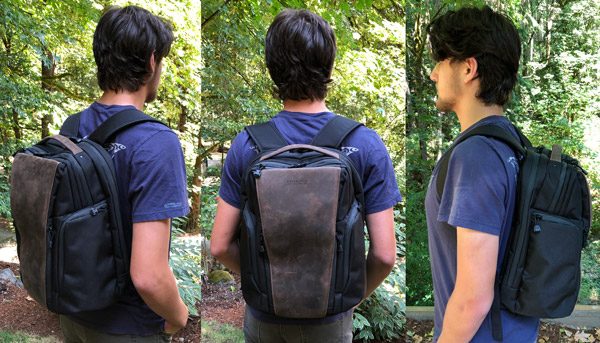 As you can see and would expect, this bag has a classic backpack design and wears accordingly. The Pro Executive Laptop Backpack rides very comfortably on a single or both shoulders. Empty, the bag weighs less than 3 pounds and even with all my EDC gear, laptop, and full water bottle the total weight isn't too heavy at all.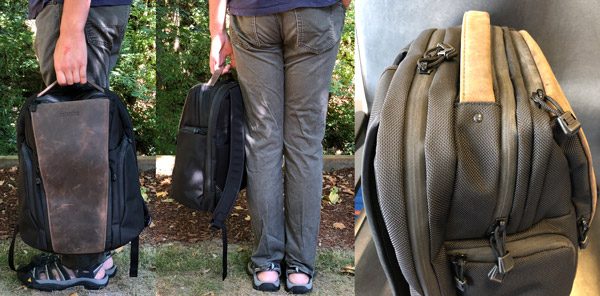 The reinforced, built-in handle carries comfortably as well. The handle is wrapped in the same full-grain leather as the front of the backpack, for a solid grip and greater durability. As I mentioned, even with all my gear, this bag isn't all that heavy, especially considering it is approximately two plus pounds lighter than my all-leather Colonel Littleton Navigator bag.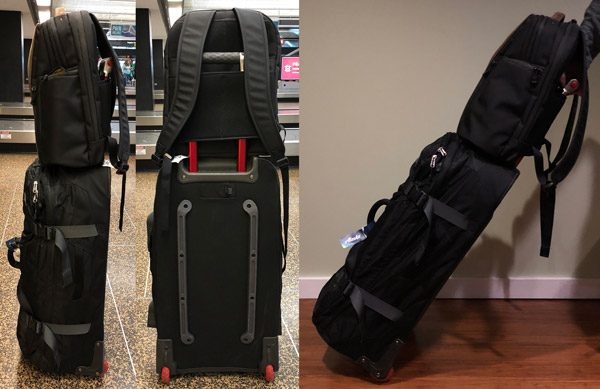 The back of the Pro backpack has a pass-through slot for slipping onto wheeled suitcase handles.
I took this backpack on several long, hectic trips during this review. It came thru with flying colors. It was the perfect size to carry everything I needed on my go-go-go travels, all while keeping a ton of my gear organized and easily accessible.
What I like
Excellent material quality and craftsmanship
Well designed/thought out
Stylish, professional design
Wheeled-suitcase handle pass-through
Relatively lightweight
What needs to be improved
One More Thing…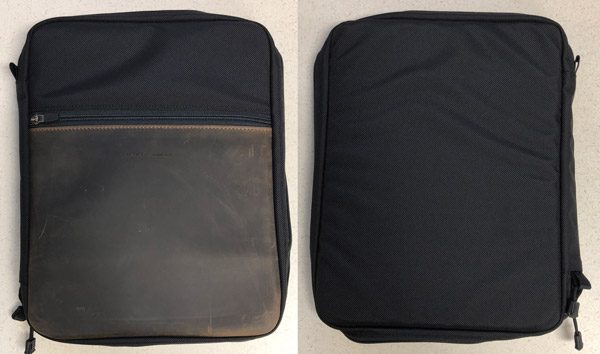 Waterfield offers a matching (optional) folio made from the same ballistic nylon and full-grain leather as the rest of their executive line. The Executive Folio is designed as a grab and go when you don't need all your EDC gear, just some of the basics.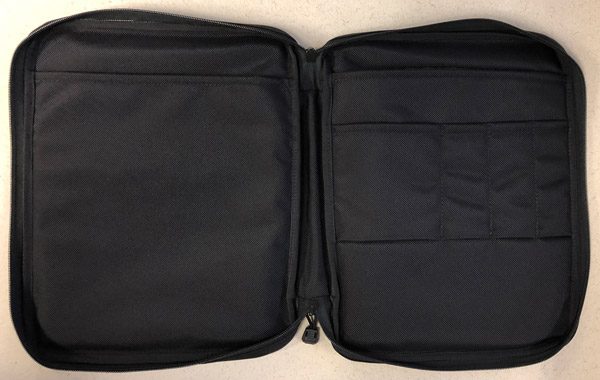 The Executive Folio has slipper pockets for your laptop, tablet, pens, paperwork, etc.

In addition to the chocolate accent leather you see in this review, the Waterfield Pro Executive Laptop Backpack is also available in black, crimson, and grey leathers.
Waterfield Designs backs all of their products with a (limited) lifetime warranty.
Final thoughts
The Waterfield Boardroom Backpack is excellent. Other than being pricey, I have nothing negative to say about this stylish, very well made EDC bag. Waterfield's crowd-sourced, collaborative effort has hit the mark, creating an exceptionally functional, nicely laid out backpack with a sophisticated look suitable for any business situation. Roomy enough to carry all your EDC gear, workout clothes, and lunch while not weighing you down.
Price: $349.00 / optional folio adds $49
Where to buy: Waterfield Designs.
Source: The sample of this product was provided by Waterfield Designs.