We use affiliate links. If you buy something through the links on this page, we may earn a commission at no cost to you. Learn more.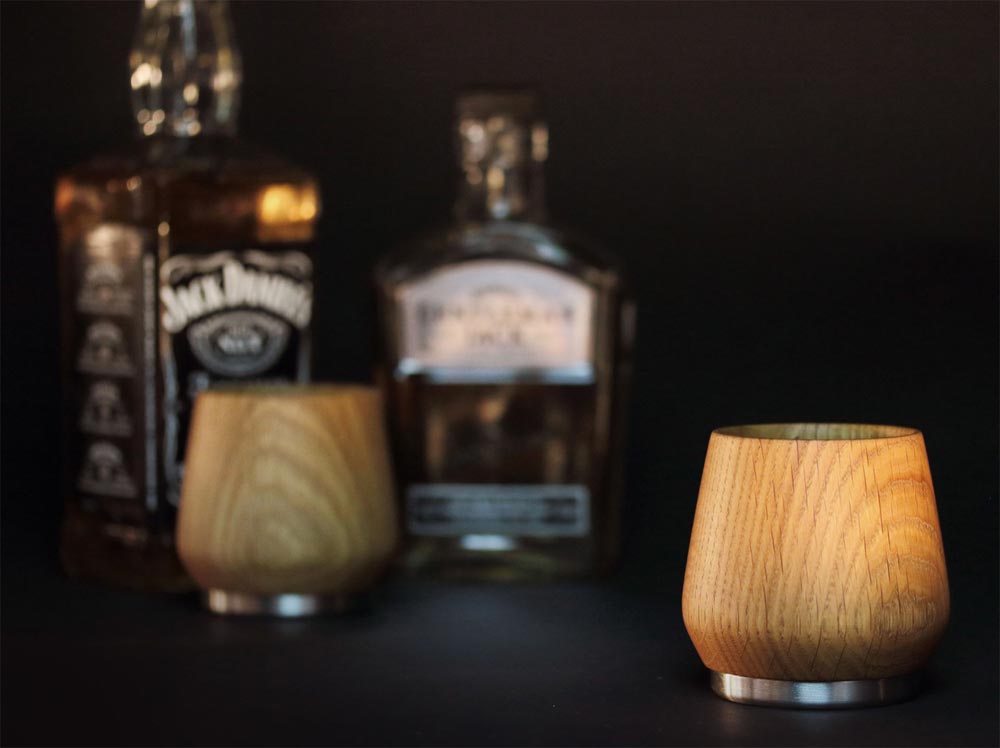 NEWS – This handmade tumbler was designed to enhance and complement the taste of whiskey.   The NiSNAS Oak-Honey Whiskey Tumbler is made from a solid piece of oak; the interior is hand-shaped, "giving it a distinctive shape to accentuate a taste and aroma that is complex and subtly sweet."  Each tumbler has a stainless steel base.  The interior is lined with a proprietary honey wax.
NiSNAS says:
"The shape is borrowed from classic glass tumblers that have long been a staple of the industry. Working with an internal hourglass design in wood is a tough challenge but we achieved it and added wider hips at the base and expanded opening for more breath and room to taste with your mouth and nose."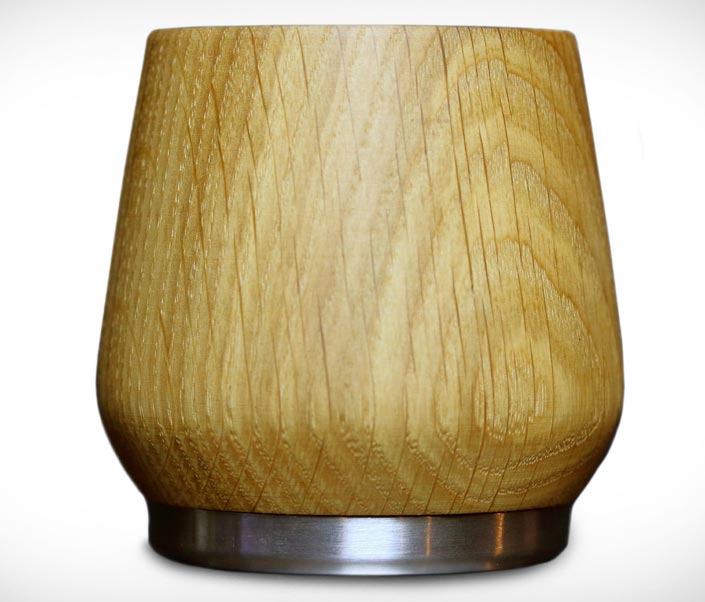 Each tumbler is $65, a pair is $115, or a set of four is $205.  An extra pot of beeswax polish is available for $18.  Order yours at NiSNAS Ind.