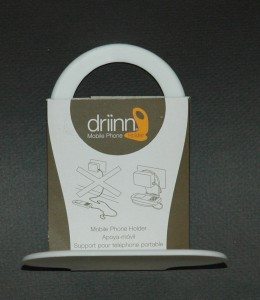 Have you ever heard of the phrase "Purse on the floor, always be poor"?
Probably not… I propose a new version of this old adage: "Phone on the floor, always be poor"
I can say from personal experience that nearly every time I have left my phone on the floor I have become slightly less wealthly. Why? Because I've stepped on it.
When I am at home this usually isn't an issue. I have multiple tables dedicated for the sole purpose of charging my gadgets. However, when I travel, hotels do not call me in advance to inquire about my preferences on where to place furniture in relation to the wall sockets. I usually have to resort to charging my iPhone on the floor.
Enter the Driinn Mobile Phone Holder. Read More →