We use affiliate links. If you buy something through the links on this page, we may earn a commission at no cost to you. Learn more.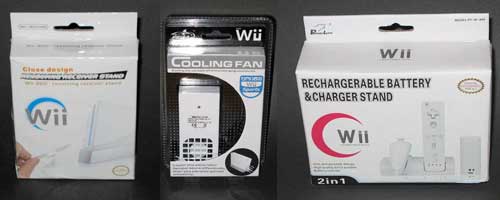 I love gadgets. I love my Wii. Since the release of the Nintendo Wii in November 2006, there has been several gadgets developed to make the whole Wii experience even better. When I found out that Brando stocked many of these accessories, I begged Julie to ask Brando for the opportunity to try some of them out.
Wii Cooling Fan by Brando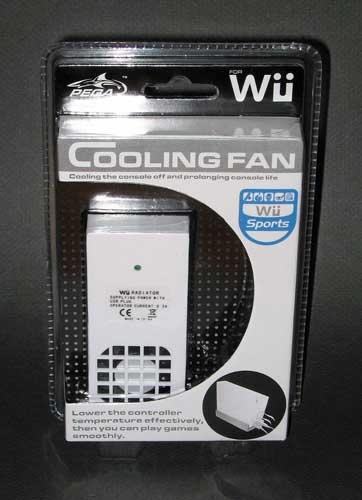 The Wii is one hot little gaming system, which is great as long as it isn't hot physically. Excessive heat can destroy the life of electronics, which isn't so cool.
The Wii cooling fan is designed to add extra airflow to your console. Although I never noticed my Wii becoming especially hot, it is located in a cabinet with very little natural airflow so one can never be too careful.
Initial impressions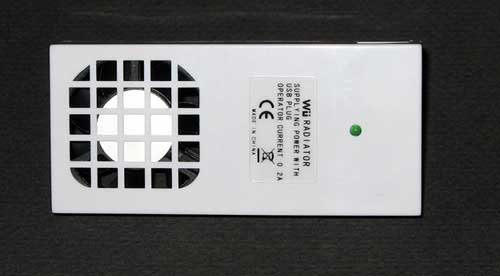 Created in matching Wii-white plastic, this fan is USB powered and monopolizes both USB ports on the console. Luckily, the fan also replicates one USB port so if you have other USB powered devices such as the battery charger reviewed below, you can use one of them at the same time as the fan.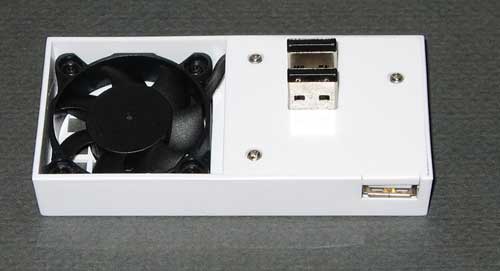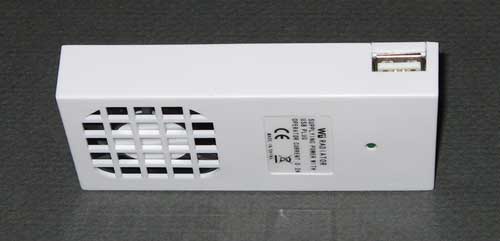 The fan is easy to install, just insert the dual USB dongles in the back of the console as you would any normal USB device. Removal is just as simple and there is little to no resistance while removing the fan from the ports.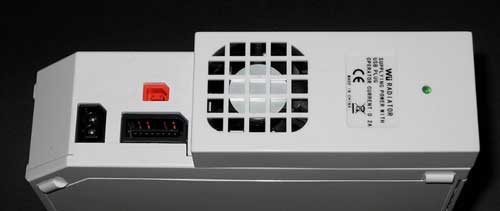 Product Testing
I had to go to great lengths and make personal sacrifices to test this fan in the very latest of semi-scientific methods. For each trial, I played Mario Kart for 1 hour and measured the temperature with my ThermoHawk IR thermometer.
Each test was separated by 24 hours so that the console had time to cool down and I had time to recover from each experiment. Moreover I needed time to research some better driving techniques.
Without the fan, the external temperature of the back of the Wii case was 108.5 F. With the USB cooling fan, the external temperature of the back of the Wii case was 85.5 F. The overall room temperature was 67 F. That's a significant temperature difference.
Overall, I believe that this product is effective and may prolong the life of your Wii, especially if it is stored in a place that does naturally have good ventilation.
Price: $10.00
Pros:
Cools Wii Console
Replicates 1 USB Port
Cons:
Uses both USB Ports
Loud
Wii Rechargeable Battery & Charger Stand by Brando
Playing with my Wii can take up a lot of energy, and I don't just mean my own. Each remote requires 2 AA batteries, which are rarer than gold in my household and can be tricky to buy replacements at certain times of the day or year. It was nearly a very strained Thanksgiving when it appeared there would only be one working remote for everyone to share. Let this be a cautionary tale for gaming families: rechargeable batteries are vital, batteries with USB charging cradles are sublime.
Initial impressions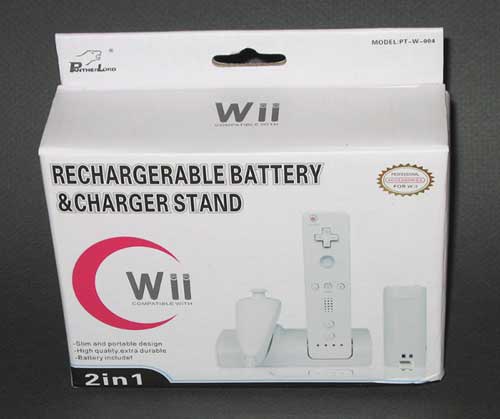 This set contains 1 rechargeable Wii remote battery and 1 USB Powered charging station that plugs into one of the two USB ports on the back on the console.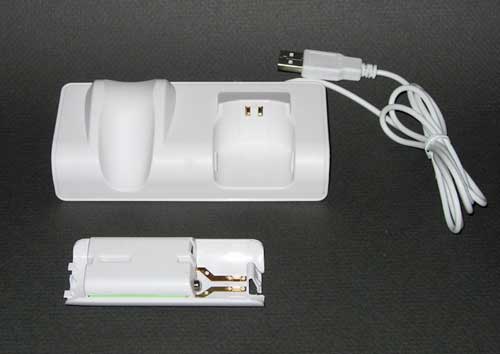 I really like the form factor in this charging station. It is small, and yet has a place to rest the Wii Nunchuk while charging.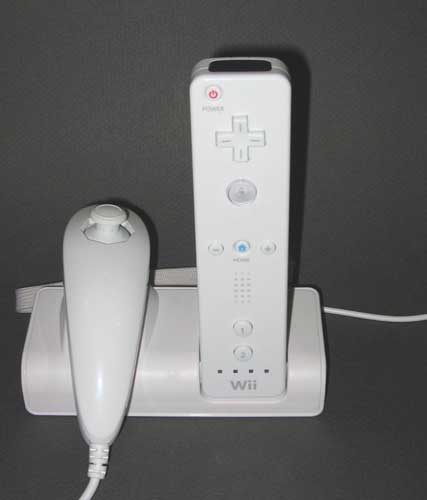 The single 1800mAh rechargeable battery sits in the existing AA battery slots, snaps into the remote easily, charges quickly, and does not become hot while charging.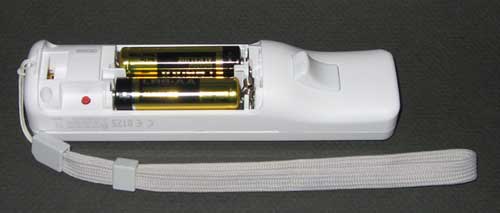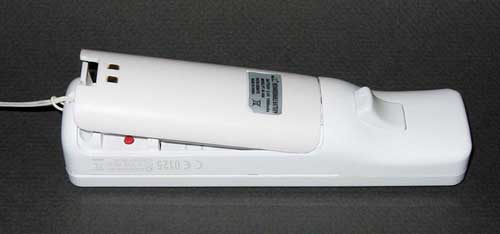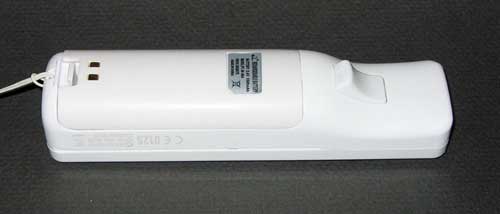 One of my favorite features with this set is that the charger only works while the Wii is in use or in Standby Mode. This is very helpful to prevent the battery from overcharging, as I sometimes go a week or two without using my Wii.
Product Testing
I tested this product continuously for over six months. While the battery started off holding a charge for more than 6 hours of use, over time the battery life has dramatically diminished. Now it does not last through a 3 game match of Wii Tennis.
Overall, my opinion of this product is bifurcated. I was disappointed with the long term usefulness of the battery, but I love the cradle so much that I plan to reuse the charging station when I purchase another remote battery.
Price: $17.00
Pros:
Compact
Cons:
Battery Life
Wii 360 Revolving Receiver Stand by Brando
Initial impressions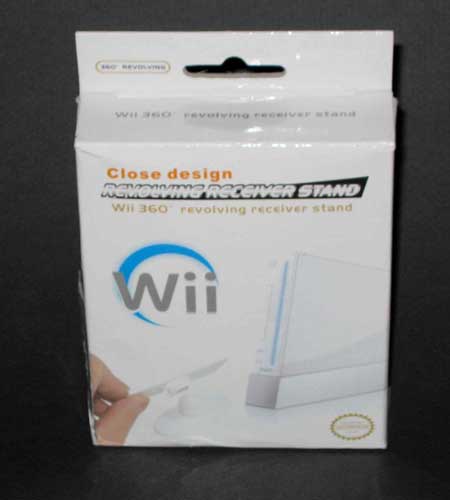 This is a product that should have been included with the gaming console. I am so glad that Brando offers this as so many people are not able to stand directly in front of the TV while using the Wii.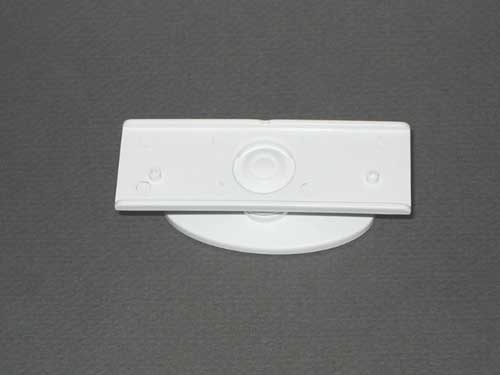 The stand sits nicely underneath the sensor and is well balanced so that the floor shaking from a vigorous game of boxing will not knock it over. Punching the stand, will however knock it over. Not that this has ever happened in my household, I swear.
Product Testing
Since this is a rather simple gadget, my testing procedures were very simple. I moved the sensor bar all around to accommodate different heights and angles. The internal joint moves smoothly and allows for a fair bit of precision while "aiming" the sensor.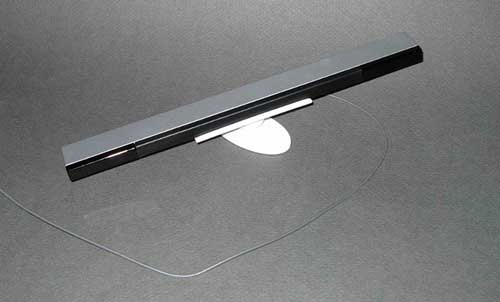 Price: $7.00
Pros:
Rotates the direction of the Wii sensor bar
Cons:
None
All items are available from videogame.brando.com