We use affiliate links. If you buy something through the links on this page, we may earn a commission at no cost to you. Learn more.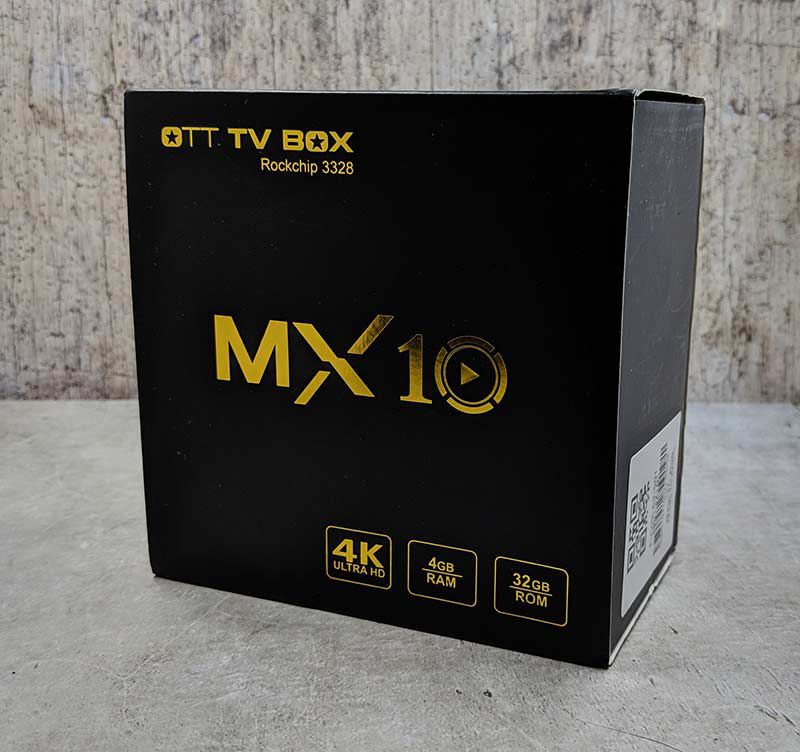 REVIEW – I reviewed my very first Android TV box a week ago and now I'm back with a review of another ATV in my quest to find one with the best picture and features. The one I'm going to talk about today is the MX10 Android TV Box from Gearbest. Let's take a look.
What is it?
The MX10 is an Android TV Box based on the 3328 Rockchip and connects to your TV with an HDMI cable (included) to stream from services like Netflix, Hulu, and others.
What's in the box?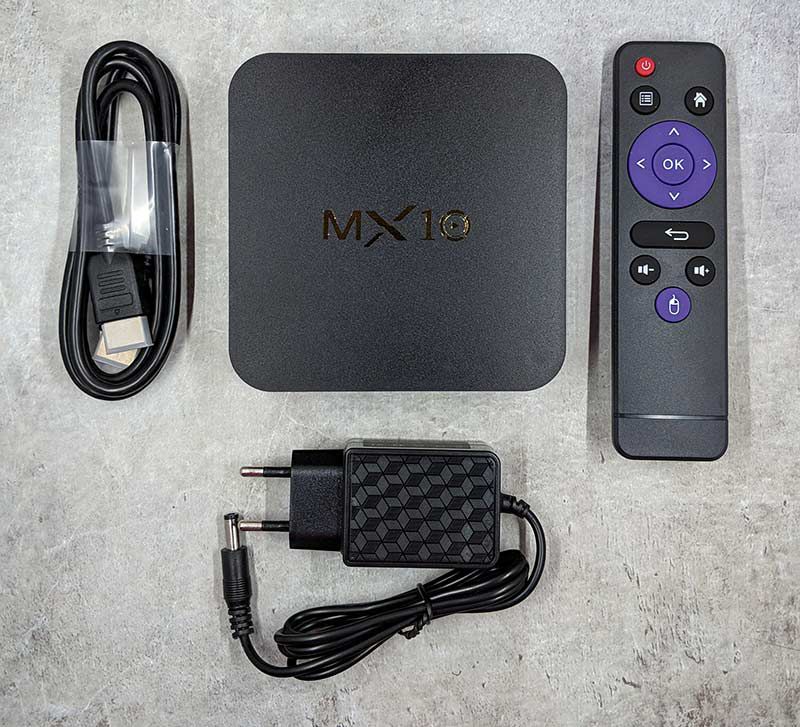 MX10 Android TV box
HDMI cable
AC adapter (they didn't send me the US plug style, but they do offer it)
Remote control (2 AAA batteries were not included)
User guide
Hardware specs
CPU: RK3328 Quad-Core 64bit Cortex-A53
GPU: Penta-Core Mali-450 Up to 750MHz+
OS Android 9
Memory 4GB DDR4
EMMC 32GB
WiFi 2.4Ghz 802.11 b/g/n
Design and features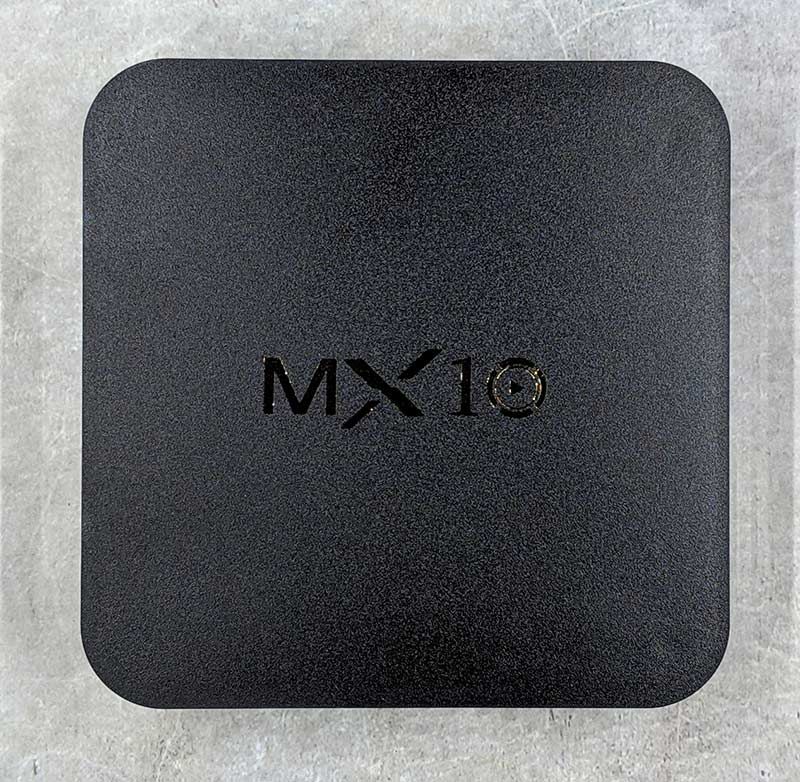 The MX10 is a small black plastic box that does not have a snazzy design or any flashy graphics on the outside of the shell. There's just the logo on the top and a blue status LED on the front side.

On one side, you'll find an SD card slot, 2 USB 2.0 ports, and a USB 3.0 port.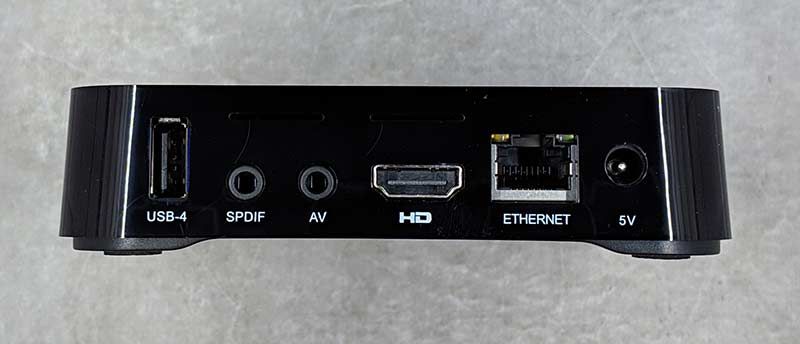 On the back, there's another USB 2.0 port along with a SPDIF, AV out, HDMI, Ethernet jack, and a power jack.
The addition of 4 USB ports is a nice touch because you'll need to use them to connect peripherals like keyboards and gaming controllers. Why? Because the MX10 does not have Bluetooth which is a bummer.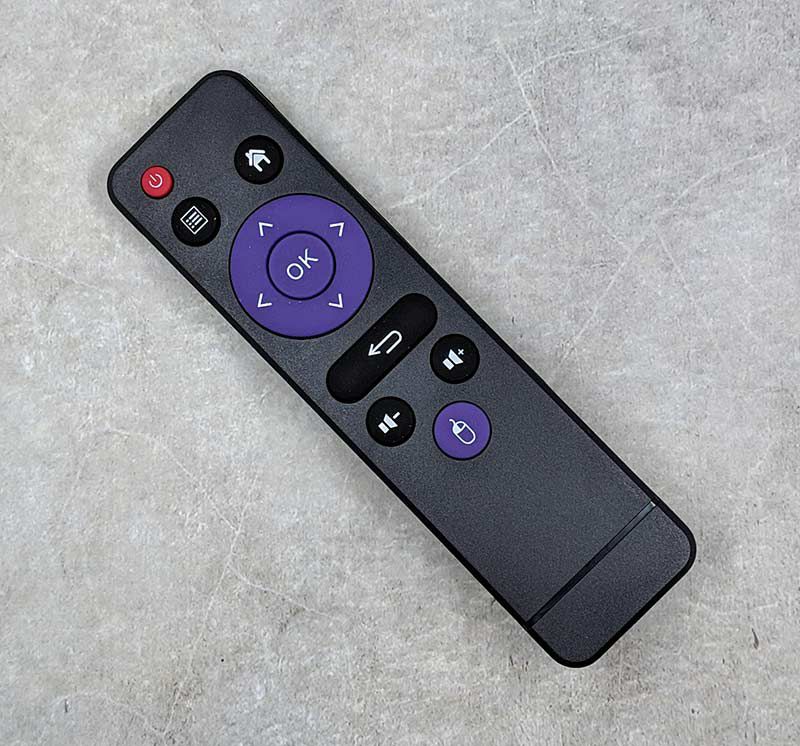 The MX10 does come with a remote control, but the performance of this remote is bad. I had to press various buttons multiple times to move the cursor on the screen. Speaking of which, the remote has a button to switch to mouse mode to let you use the arrow keys to move a virtual mouse.
When the remote decided to completely stop working (no, the batteries weren't dead), I ended up connecting a small Logitech K400 wireless keyboard with a built-in touchpad. This keyboard uses a USB receiver and it worked pretty well as a replacement for the MX10 controller except when I needed to press enter. For some weird reason, pressing enter showed up as a "q" on the screen. Ugh…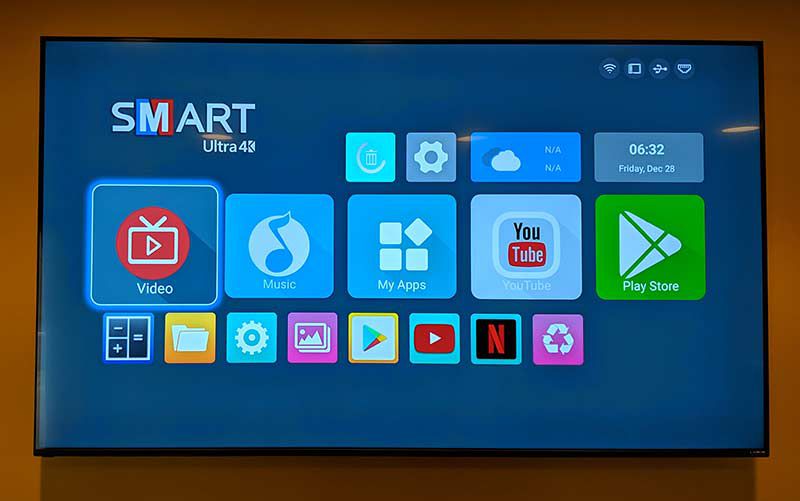 Setting up the MX10 Android TV Box was not difficult. All that's needed is to connect the box to your TV using the included HDMI cable and connect the included AC adapter for power. Once booted, you'll have to enter your Google login info and then you're good to go.
The Android 9 interface is basic with large and small icons for a variety of apps. The bottom row changes automatically to reflect your most used apps.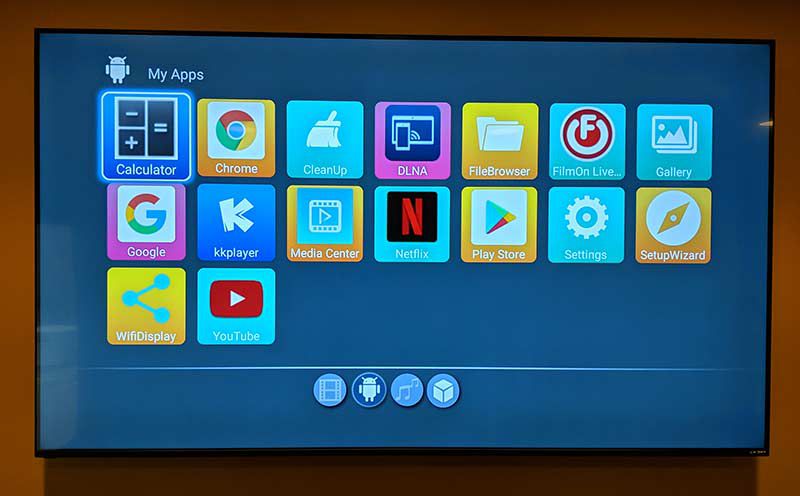 Out of the box, the MX10 has Netflix installed which is my primary streaming app. I was also able to install Amazon Prime Video and your other favorite apps by using the Google Play app.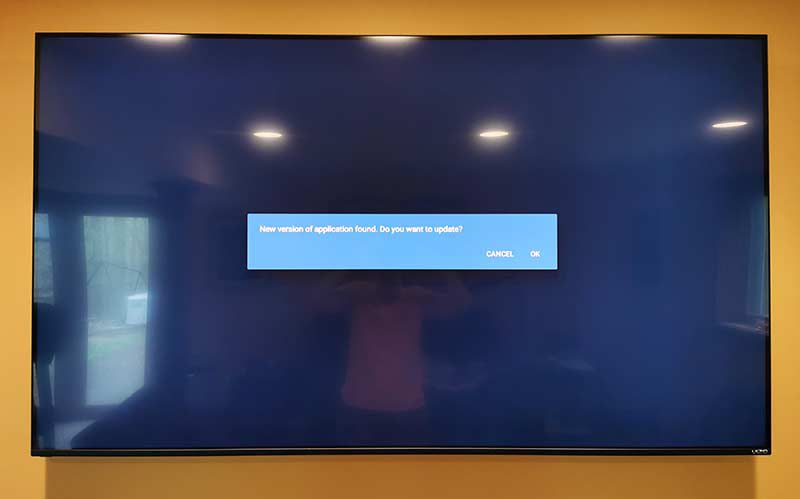 My first test with the MX10 Android TV box was to try Netflix and I was immediately greeted with a message telling me that there was a newer version of the app and did I wish to update. Yes, I did wish…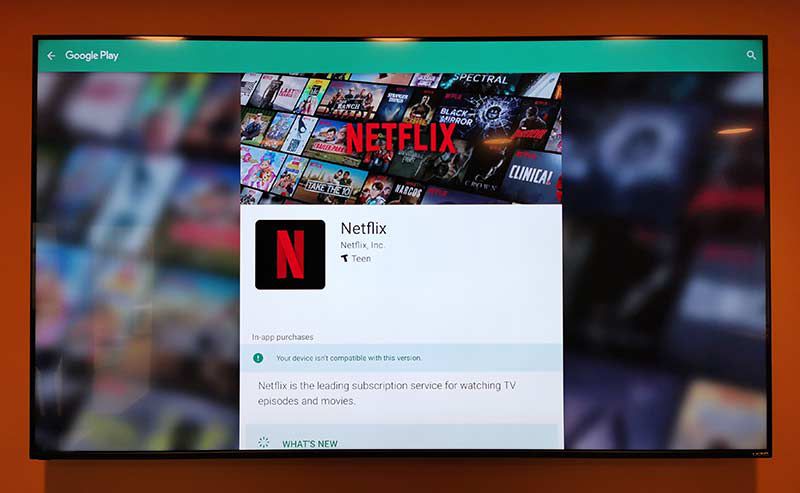 However, I was immediately smacked with a message saying that the device was not compatible with the new version. Ugh #2.
So I backed out and disregarded the question to update and Netflix launched, allowed me to sign in and I picked a show to watch.
The quality was bad. The video was blurry and even after a few seconds of buffering, it continued to play like the frame rate was 20FPS. I rebooted the box, tried other videos and was met with the same results. But I went ahead and watched an entire movie to see if the quality would ever improve. It did not. Ugh #3 (are you seeing a pattern here?)
Next up was a test with YouTube and the results were similarly disappointing. As was Amazon Prime Video. I even loaded up some movies on a micro flash drive and plugged it into one of the USB ports and the playback quality was just as dismal.
At this point, I was ready to just say that the MX10 was a complete dud. But the thought struck me to do a full reset of the box and try again, which I did. Surprisingly, a full reset caused the remote control to start working again and the video quality to improve considerably. However, even though the playback quality did improve, it did not improve enough for me to change my opinion of this Android TV box.
What I like
What needs to be improved
Video quality
Remote control performance
Final thoughts
If you've gotten this far, you can already guess that my final thoughts on the MX10 Android TV Box are not going to be favorable. It's only the second device that I've reviewed in this category, but I can tell you that it's not one that I would recommend. If you're looking for a budget ATV, this isn't the one to choose.
Price: $52.94
Where to buy: Gearbest
Source: The sample for this review was provided by Gearbest.