We use affiliate links. If you buy something through the links on this page, we may earn a commission at no cost to you. Learn more.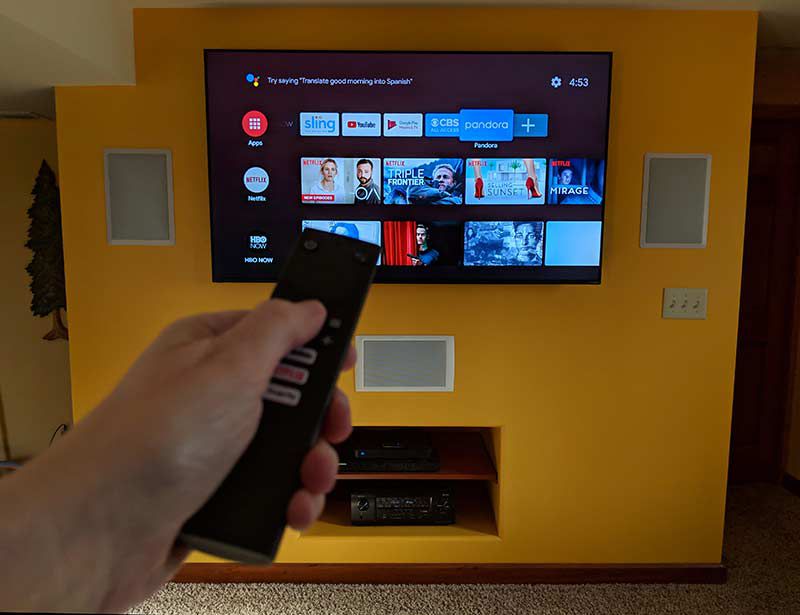 REVIEW – Cord cutters have a wide assortment of gadgets that can help them sever ties with cable and satellite companies for their entertainment. There are OTA antennas that you can use to bring in local TV network stations, and then there are gadgets like the Apple TV, Roku, and Android TV boxes that provide an easy to use interface and familiar apps to watch shows and movies on your TV. Today I'm going to show you my first Android TV box review. It's the Jetstream AGT418 Android TV box. Let's go!
What is it?
Jetstream AGT418 is an Android v8.1 powered device that will let you play games and stream content from your favorite streaming services like Netflix, YouTube, Hulu and others on your big screen TV.
Hardware Specs
CPU: ARM Quad 64-bit Cortex-A53 up to 1.5GHz
OS: Android 8.1
60FPS Video decoding at 4K, HDMI 2.0b AV
2GB DDR Memory
8GB eMMC storage
2 USB ports, microSD slot
WIFI: 2.5GHz, 5GHz 802.11 a/b/g/n/ac
Ethernet: 10/M/100M adaptive
Bluetooth 4.2
Built-in Chromecast
What's in the box?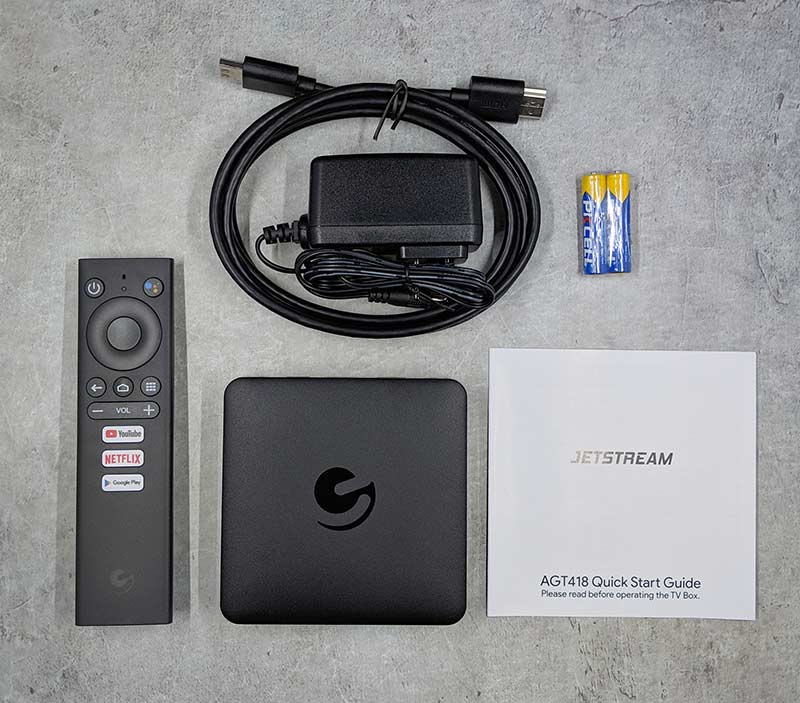 Jetstream AGT418 Android TV
Remote control
2 AAA batteries
HDMI cable
Quick start guide
Design and features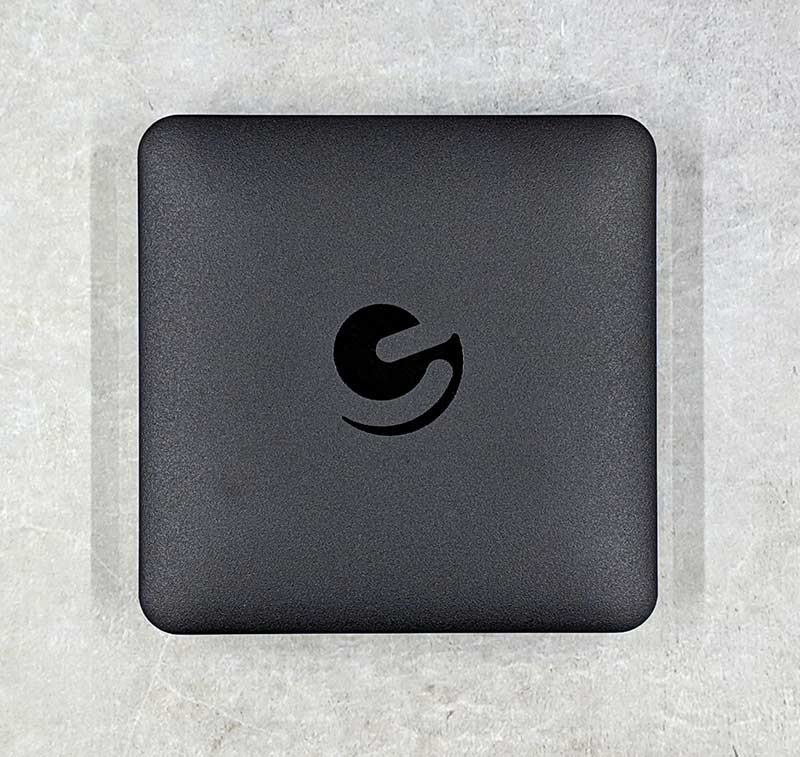 The Jetstream AGT418 Android TV box is an unassuming square black plastic device with the Ematic logo on top.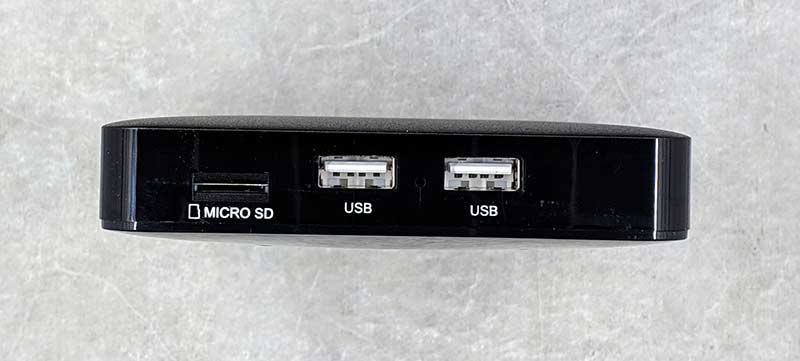 On one side of the device, you'll find a micro SD card slot and two USB ports that you can for memory expansion or peripherals like a wireless keyboard dongle.
Never miss one of our posts again. Sent MON, WED, and FRI with the latest gadget reviews and news!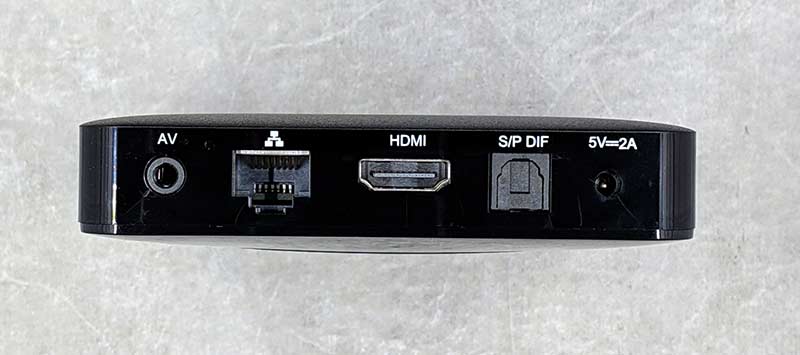 On the back of the Jetstream is an AV output, Ethernet port, HDMI out, Optical S/P Dif, and DC power in.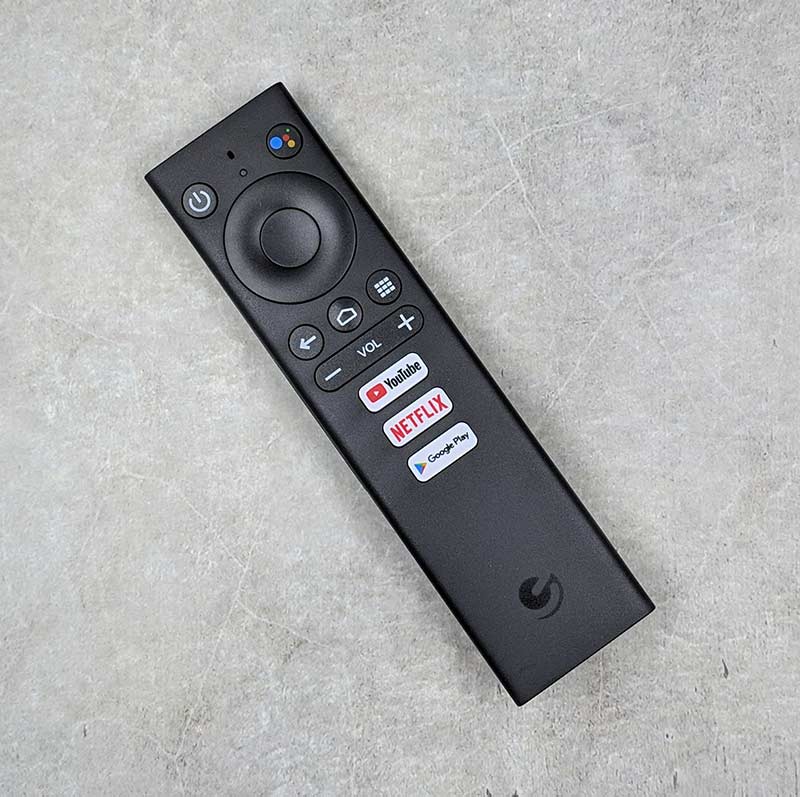 Included with Android TV box is a remote that features dedicated buttons that will launch YouTube, Netflix, and the Google Play store apps. There's also a Google assistant button in the top right corner if you want to use your voice to control the box.
Setup
Setup is simply a matter of connecting the Jetstream to your TV using the included HDMI cable and powering it up with the included AC adapter.
You'll be asked to sign into your Google account and from there you will have access to all your favorite streaming apps and can install other apps as well.
Let's watch something!
I performed all of my testing of the Jetstream 4K Android TV box with it connected to my Vizio M65-F0 TV and to my network via WiFi.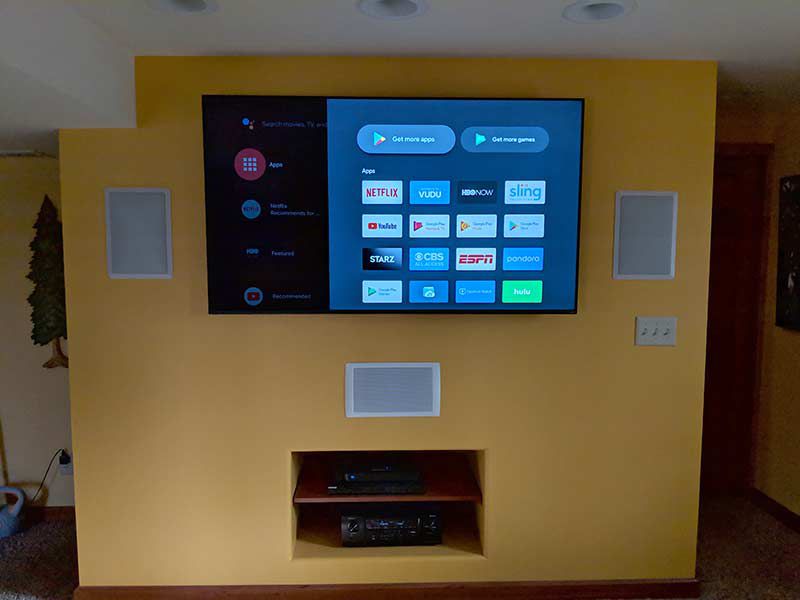 By default, the most popular streaming apps are already available including Netflix, Hulu, Vudu, Sling, ESPN, and more.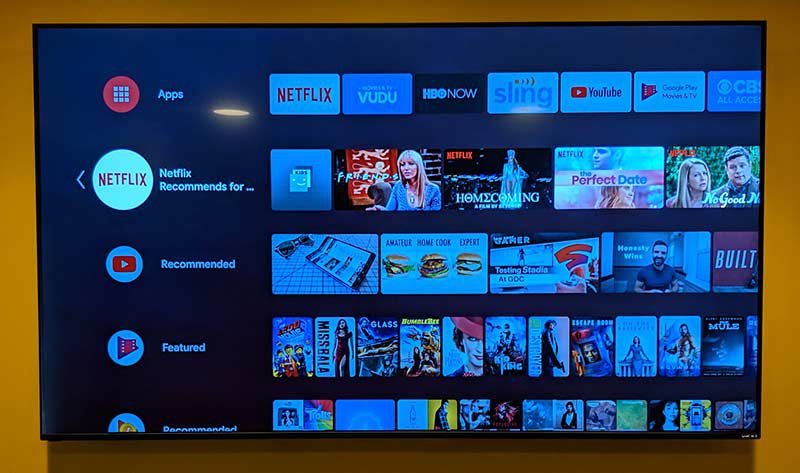 The main Android TV interface is easy to use and shows recommendations for your favorite streaming apps.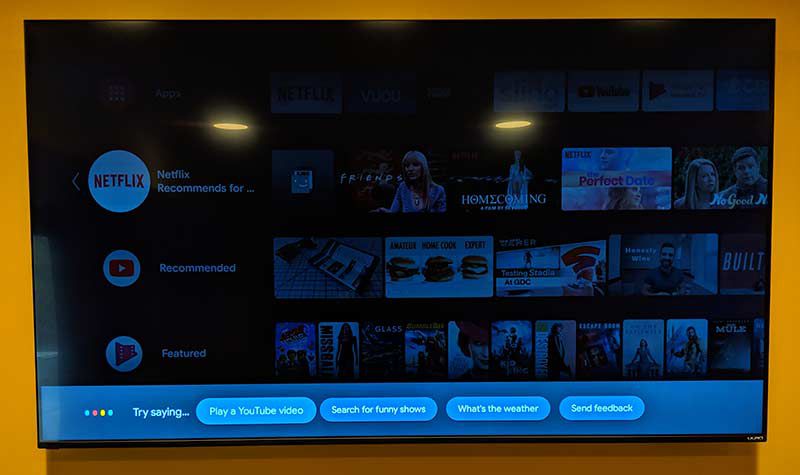 The remote works great for navigating through menus and choosing things to watch but if you're just too tired to scroll around, you can press the Google Assistant button on the remote and use your voice to find something fun to watch or even ask the same types of questions that you normally do with the assistant.
I was able to say things like "launch Netflix", "play", "pause", etc.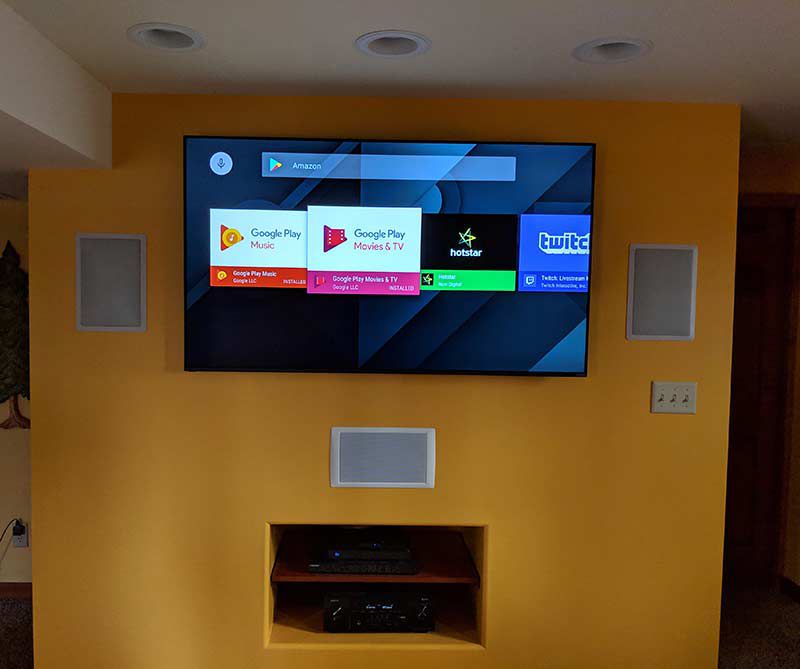 The Google Play store is also available so that you can install all your other favorite apps and games. I did notice a very notable app missing from the Play store though… the Amazon Prime app. I'm more of a Netflix person, so the lack of the Prime app didn't bother me that much. But for those of you who use it a lot, that's something to keep in mind if you are interested in buying this device.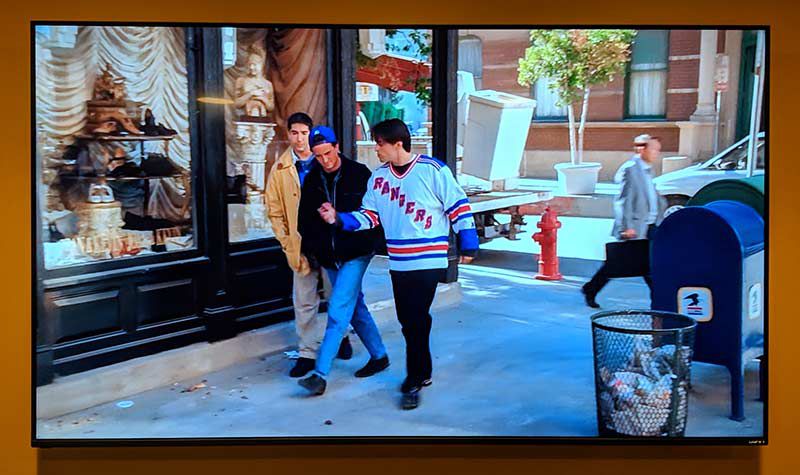 I watched a lot of movies and shows with the Netflix app and other apps and the Jetstream Android TV box would great as long as I had not loaded games and other apps before using a streaming app. When I did, the playback was very choppy and blurry until I just cycled power on the device by pressing the power button on the remote. After that, everything was smooth and sharp again.
My TV is a 4K TV and I was able to try some 4K YouTube videos which looked really nice. I don't watch many 4K movies or shows though and thought that everything look crisp, sharp, and vibrant as is. No complaints there.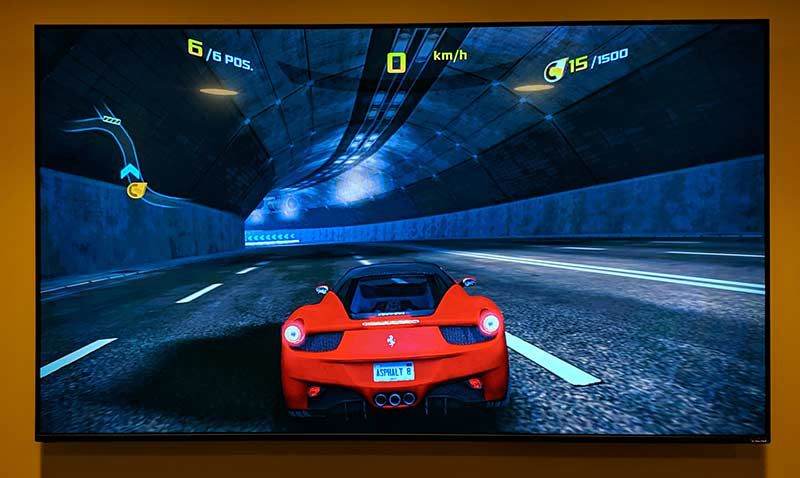 Speaking of games, I paired a Bluetooth game controller with the TV box and was able to play a few games on the big screen TV which was a lot of fun! Note that I'm not a gamer and from what I am reading, this TV box is not a gaming powerhouse like the Nvidia Shield. But for casual games, it seems to work fine.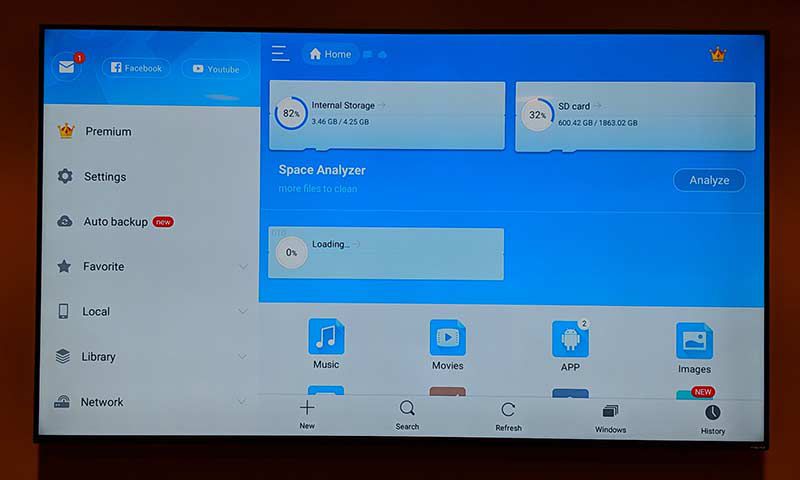 The Jetstream AGT418 Android TV box has 2 USB ports and a micro SD card slot, so you can put media on a flash drive or micro SD card and watch from there. When you plug in a memory device into one of the ports, the default file storage app will popup and allow you to navigate through the folders.
I had a little trouble getting a Seagate 2TB hard disk to show up in the file explorer app while also having a micro SD card plugged into the TV box at the same time. I eventually got it to show up after plugging and unplugging it a couple of times.
The AGT418 also has a built-in Chromecast so you can case contact from your phone or tablet to the Android TV box.
What I like
Easy to setup and good user interface
Built-in Chromecast
4K
Remote is easy to use to navigate the interface
What needs to be improved
Doesn't support Amazon Prime video
Doesn't support Dolby ATMOS audio
Loading too many apps can make video streaming choppy
Future OS updates doubtful
Final thoughts
The Ematic Jetstream AGT418 Android TV box is the first Android TV device that I've reviewed and so far it's my favorite if only for the fact that it's the only one I've reviewed so far. It's easy to use and works great with my main streaming app – Netflix as long as I don't load too many other apps first. Even if I do, it's only a simple matter of cycling power to fix the choppy audio/video issue. I'm sure there are better Android TV boxes on the market, but for $69, this one works well and won't bust your budget.
Price: $69.00
Where to buy: Walmart
Source: The sample for this review was provided by Ematic.