We use affiliate links. If you buy something through the links on this page, we may earn a commission at no cost to you. Learn more.
iPods are a great way to lessen the monotony of exercise. Their compact size makes them easy to carry with you nearly anywhere. However, electronics and water tend not go together which makes using an iPod while swimming problematic. After my recent arm surgeries I have have been swimming regularly as rehabilitation. It's a good workout, but quite boring. Since one of my new year's resolutions is not to electrocute myself, I was very interested in trying out the Otterbox iPod Swim Kit.
First Impressions
The kit includes a set of H20 waterproof headphones, an Otterbox 5th generation iPod case, and removable armband.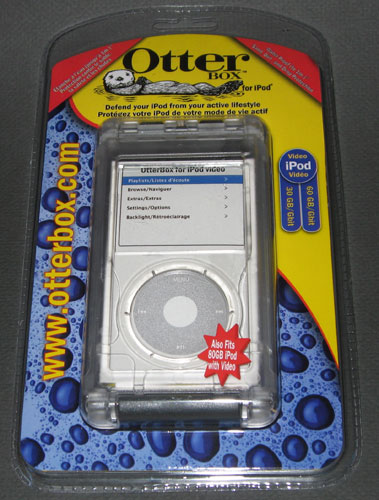 I have one minor problem with all of the Otterbox cases I've owned: The packaging is extremely difficult for me to open. More often than not, I end up cutting myself in the process of opening clamshell casing. Luckily, my friends and coworkers have seen me struggle with this, or else I might be targeted as a suicide risk! The packing on this Otterbox case is made of the same, tricky to disassemble plastic. Thank goodness the packaging for the earphones and armband were much easier to remove.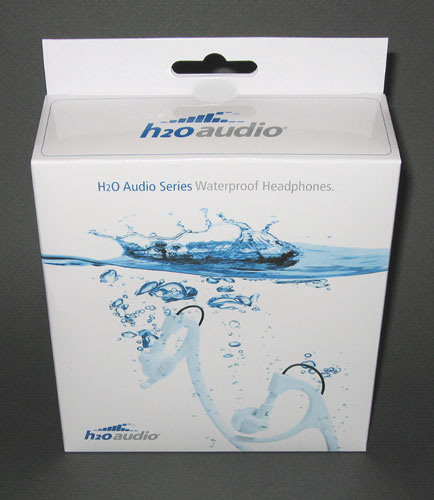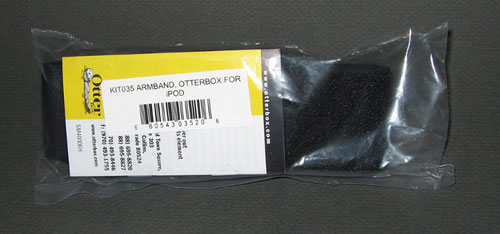 As usual the construction quality of Otterbox is exceptional. The seals are tight, the hinged clasp is easy to open and close. I love that Otterbox clasps always make such a satisfying "snap" when they are properly closed. The shatterproof plastic chassis has significant improvements to previous models, such as a sleeker design and click wheel access.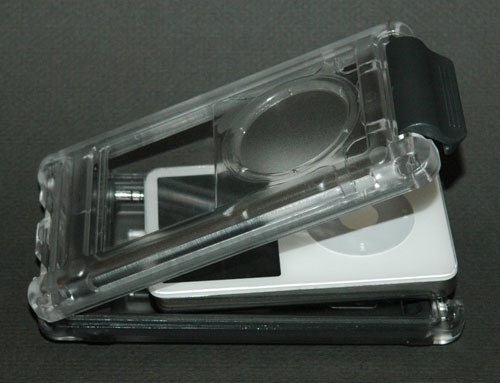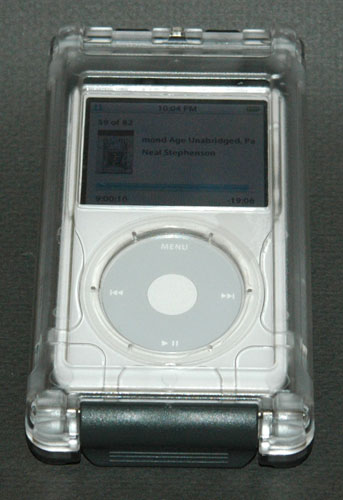 I was especially excited see the H2O Audio headphones firsthand. Designed to fit around the back of the head, the white neck-wrap is made of a lightweight plastic with silicone earplugs that also serve as earbuds.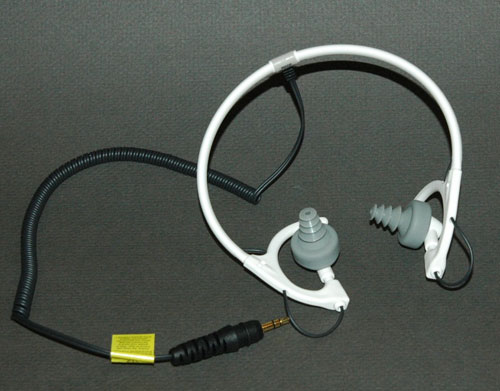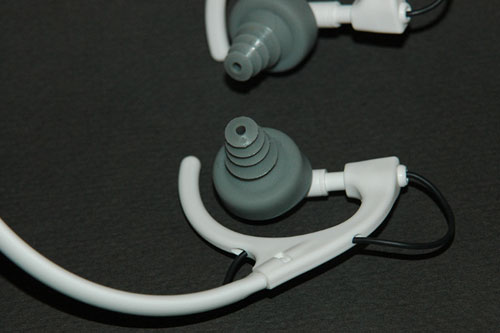 The armband, created to replace the built-in belt clip, is made of neoprene lined with silicone bumps to keep it secure on the biceps while swimming. It is secured with velcro to make it adjustable within a variety of biceps sizes.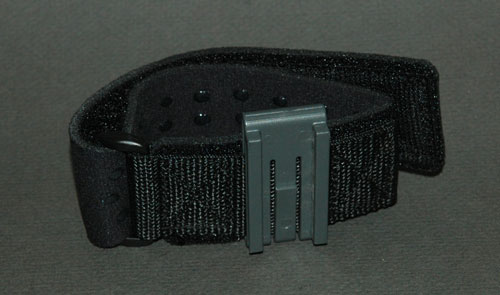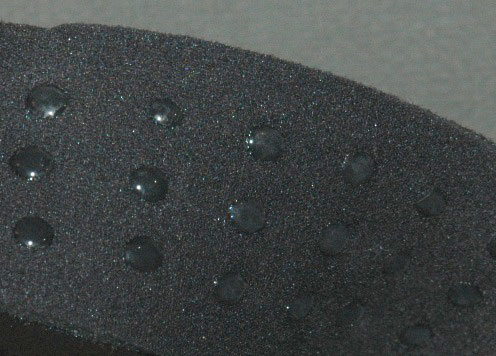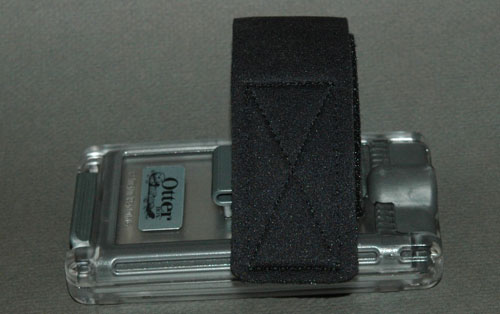 Testing
I tested out the kit in a variety of wet environments: swimming in a pool, soaking in a bathtub, and walking in the rain.
Swimming is wonderful exercise for the body, but I find my "Type A" brain gets bored rather quickly. This is where the Otterbox set impressed me. The case fits the iPod snugly, allowing complete clickwheel access.
The included H20 earphones sit well on my head and fit snugly in my ears. I do not use earplugs while swimming, but I found that very little water leaked into my ears while in use, so this may also be a suitable alternative for those who have ears sensitive to chlorine.
I especially like Otterbox's armband attachment. I am usually not a fan of armbands designed for full-size ipods as they tend to loosen during exercise and wiggle down my arm. I was pleasantly surprised to discover that the adjustable band stays secure even during vigorous swimming. The neoprene dries quickly and be rung out and stowed in a gym locker. I also tested the armband in a swimsuit drier and it appeared to be quite durable. However, since the drier I used for testing is labeled "swimsuits only" I was asked to discontinue this by the locker room attendant at my gym. I decided it was best not to test the durability of my membership contract at the same time as the durability of the armband.
During my bathtub testing, I used only the case and the headphones, allowing the ipod to dangle directly into the water. Usage in the tub offered similar results to swimming in a pool. I was however, surprised to discover that the case does not float in the water like some of my other Otterbox products.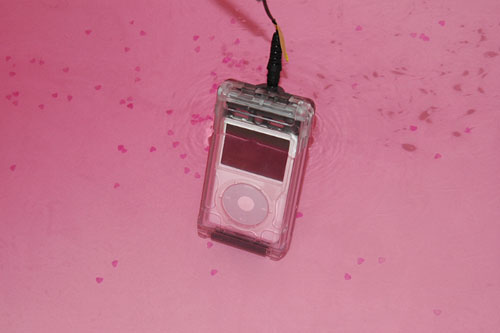 Water tinted pink for visibility
I live in a city where there are far more rainy days than sunny ones, so testing the waterproof kit while walking in the rain is a natural environment for me. Usually when I listening to my iPod and it starts to rain, I tuck my iPod into a pocket or bag and leave the headphones to be exposed to the rain. Although I had no doubts of the safely of my equipment while using the Otterbox case and H2O headphones, I found the kit to be too cumbersome for day-to-day outdoor use.
Overall, this is a great set of products to allow you bring your iPod in the pool, but the bulkiness of the case makes it impractical for outdoor rainy-day use.