We use affiliate links. If you buy something through the links on this page, we may earn a commission at no cost to you. Learn more.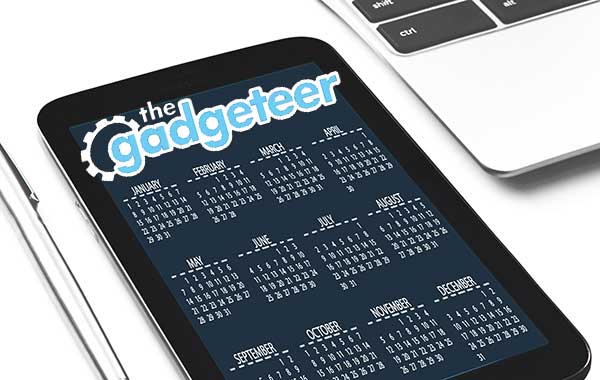 NEWS – Hello Gadgeteers! Did you get a chance to read everything that we posted last week? Are you sure? I mean, are you REALLY sure? If you have any doubts, you're going to want to check out this list of every article, every review, and every news post that we published last week. Take a look.
Articles
Joe Porletto attends the 2018 New York Comic-Con
Gadgeteer Team EDC 2018 updates – Jacob Haas
Gadgeteer Team EDC 2018 updates – Bob Patterson
Gadgeteer Team EDC 2018 updates – Alex Birch
Gadgeteer Team EDC 2018 updates – Kathleen Chapman
Julie and Dave talk about the iPhone Xs Max
Reviews
Bowers & Wilkins 607 speaker review
ABOX Raspberry Pi 3B+ Starter kit review
Suaoki 14W portable solar charge panel review
Mujjo iPhone Xs Max leather cases review
Crazybaby Air Nano and 1S True Wireless Headphones review
Ten One Design Stella illuminated laptop charging cord review
Reolink Argus Pro security camera review
EACHINE E58 RC Pocket Quadcopter Drone review
Nebula Mars II DLP projector review
News
The Emergency Cash Stash, never leave home without it
The Nima Peanut Sensor allows you to test food for allergens right at the table
The Gadgeteer is moving to a new server
Focal delivers a new closed-back headphone designed for blissful privacy
Send a message to future generations
Earbuds that help you get fit, a handle for any tablet, and more – Notable crowdfunding campaigns
Add a whiteboard to your phone or laptop
Print yourself a new face with the Contour 8000
RHA truly connects with the new TrueConnect wireless in-ear headphones
Are you ready for a rousing game of quidditch?
Urban Armor Gear's Product PNK iPhone cases help to support breast cancer awareness
Take well-constructed notes in this blueprint-paper notebook
This tea infuser isn't cute, but it doesn't require washing
Decorate your home with the beauty of our solar system
Go beyond the common Post-It note with Cubinote Pro
Take your home's lighting back to the future
Boldly cruise where no one has cruised before!