We use affiliate links. If you buy something through the links on this page, we may earn a commission at no cost to you. Learn more.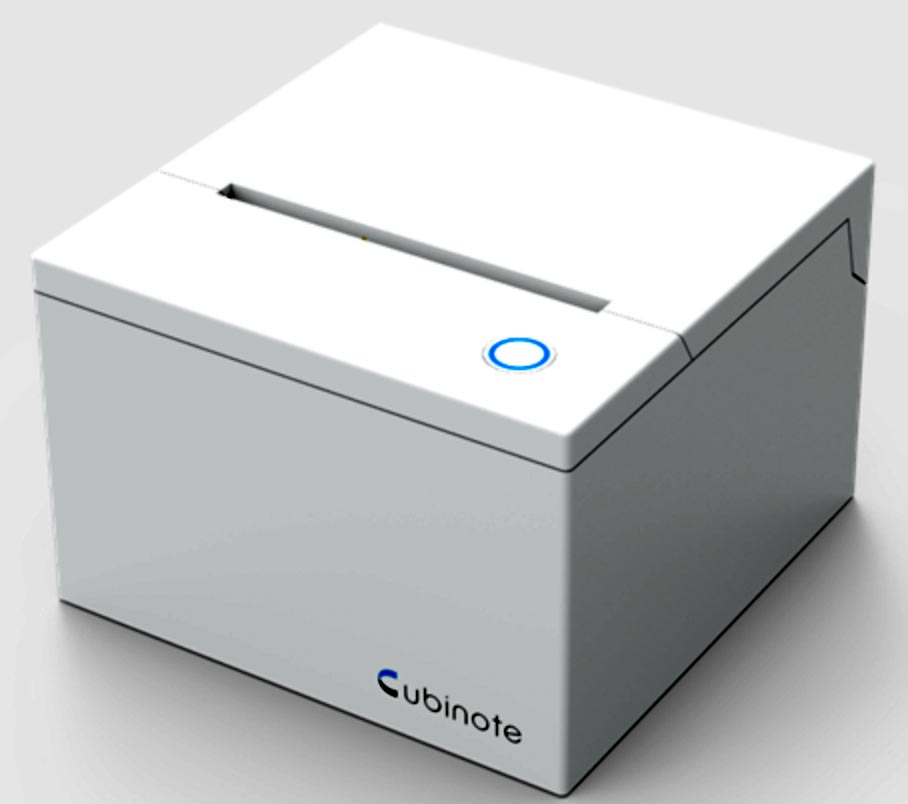 NEWS – This little printer is the world's "first internet-enabled sticky note printer and messenger."  It's a thermal printer, and it uses special colored Sticky Note paper that's said to be eco-friendly because it has no backing paper to remove to expose the adhesive.  The special paper is silicone- and BPA-free, and it's biodegradable and recyclable.  (If you'd rather, you can use it with normal thermal rolls, but you'd lose the color and the adhesive backing.)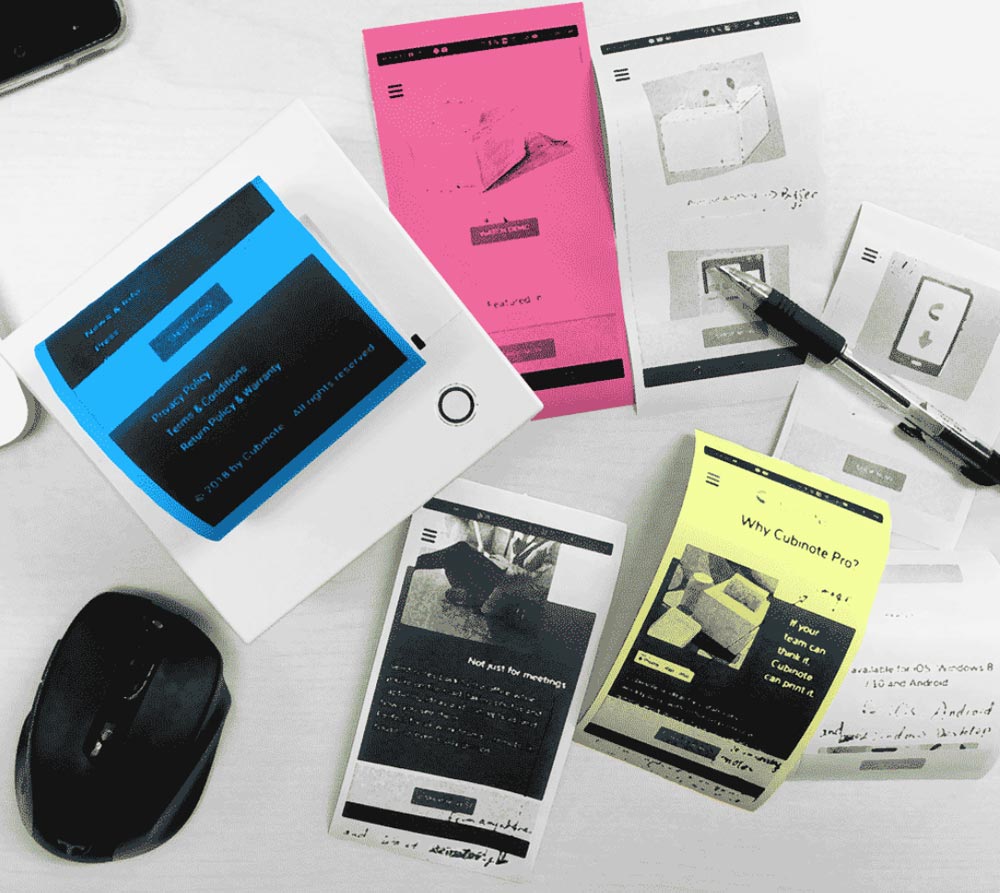 Cubinote Pro connects to your mobile device or computer via Bluetooth or through WiFi.  You download an app (for iOS, Android, or Windows Desktop) to create your sticky note.  Anything you can capture and display on your screen – pictures, drawings, text – can be added to the note.  Notes can be a short message, and image, a report, or most anything you want.  You can connect to Cubinote Pro via WiFi from anywhere and print out your note.  The notes can be stuck to anything – calendar, wall, your monitor, files, etc.  Because it's thermal, you won't ever need to worry about replacing ink cartridges.
Cubinote Pro should be available early October 2018.  They aren't showing a price for it right now, but you can leave your email at the Cubinote website to be alerted when it's ready for purchase.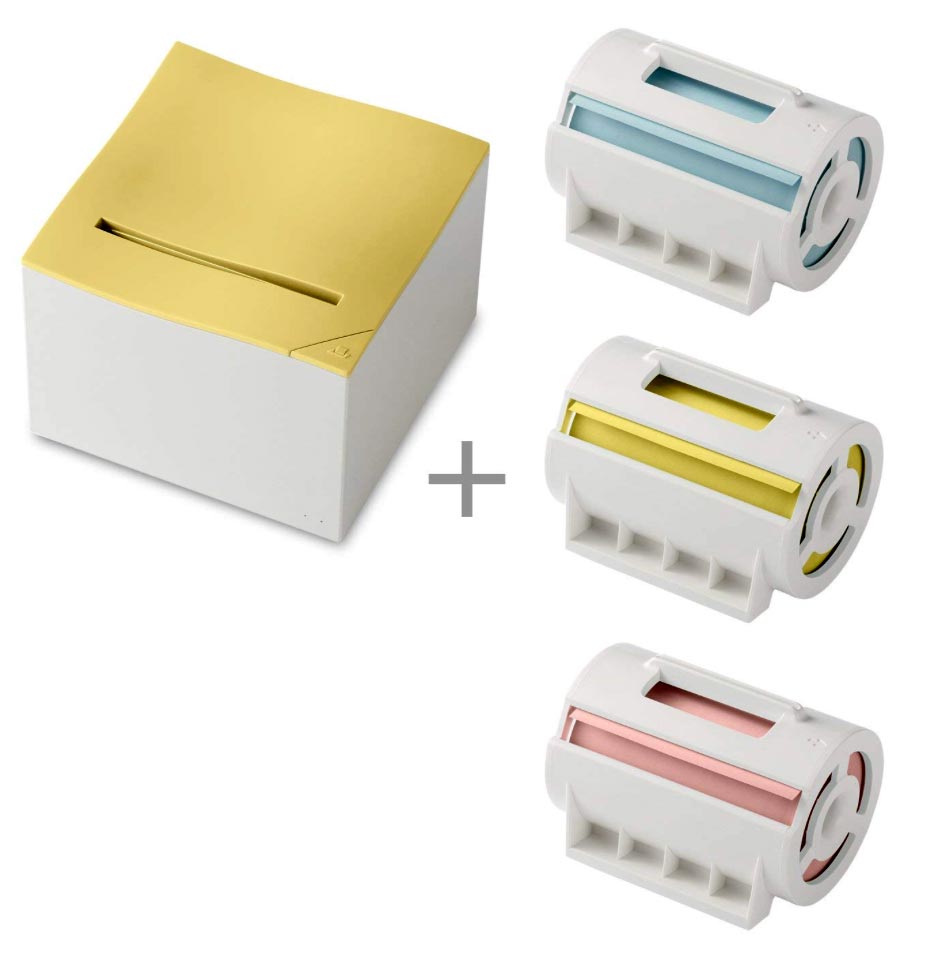 If you don't want to wait and don't really need the internet connectivity, Amazon has a variety of printers that look almost exactly like the Cubinote with Bluetooth and USB 2.0 connectivity.  The nemonic Sticky Note Inkless printer is an example of the Bluetooth sticky note printers Amazon has.  This one is available in a variety of colors.  It also supports iOS, Android, and Windows PC, with Mac support expected soon.  You can get a nemonic printer and a set of three colored sticky paper rolls for $149.95 at Amazon.