We use affiliate links. If you buy something through the links on this page, we may earn a commission at no cost to you. Learn more.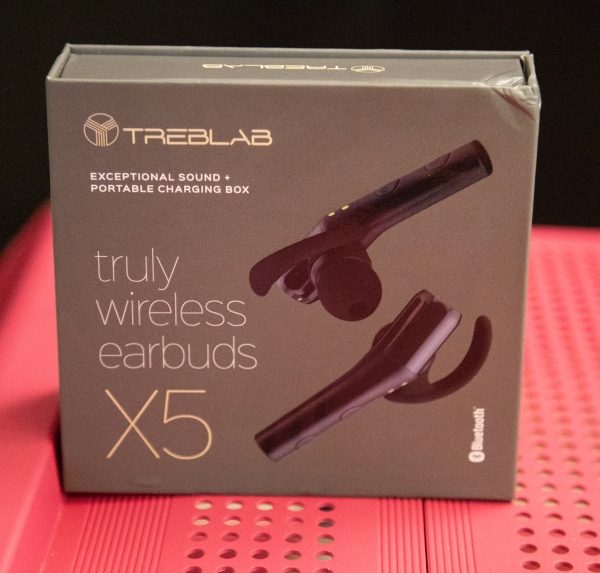 REVIEW – As the beat goes on along with what has now become my obsession with finding the absolute best wireless Bluetooth earbuds that work for me, I jump at every opportunity to test and review these devices. Here is another experience. Let's see what happened!!
What is it?
The Treblab X5 Bluetooth Wireless Earbuds are similar in function to other such devices, but these have a form factor that is more like the Apple Airpods design, and they use Beryllium speakers to produce their sound.
What's in the box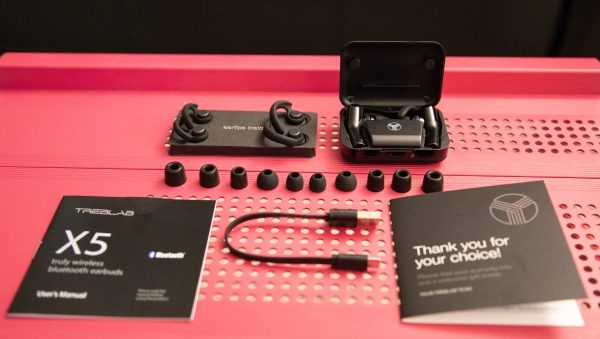 1 x Pair of Treblab X5 Earbuds
1 x Charging Case
3 x Pairs of Ear-fins
3 x Pairs of Eartips (I got 6 pairs in my set)
1 x Micro USB Charging Cable
1 x Instruction Booklet
1 x Warranty card
Design and features

Specifications:
Bluetooth 4.2
Chipset: CSR Qualcomm
Noise-Cancellation: Passive, cVc 6.0
Playtime: up to 6 hours + 4 additional charges with Charging Case
Charging time: 2 hours
Water resistance: IPX4
Phone Calls: Built-in Mic
Signal range: 33 feet
Frequency response: 20Hz-20kHz
The earbuds come in a nice compact charging case, that has internal contacts for charging and an on/of button for charging the earbuds. With the case facing you as in the picture below, the right earbud charges in the left slot and the left in the right.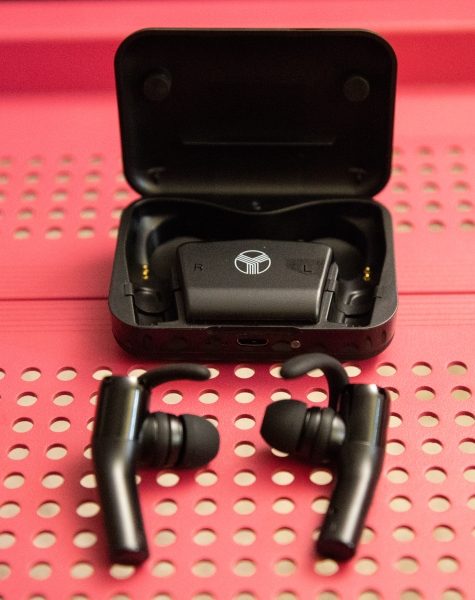 Each earbud has 2 charging contacts and 2 function buttons.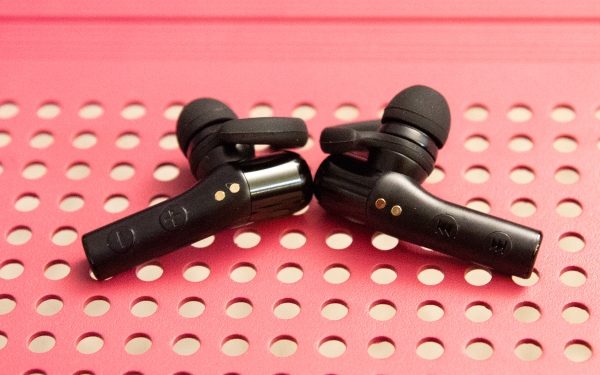 On the front of the charging case from left to right, there are 2 charging indicator LEDs, one for each earbud, a micro USB port for charging, and an on/off button.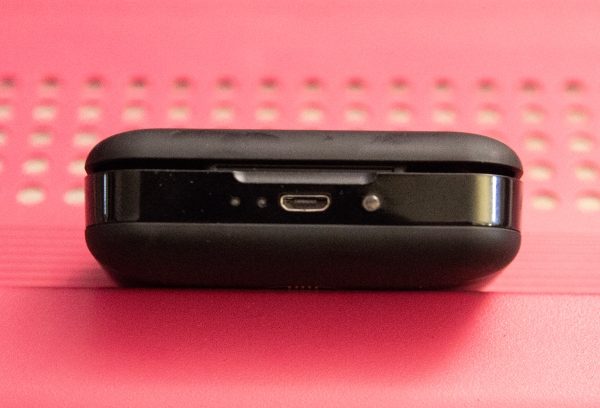 Performance
These earbuds arrived fully charged. I took them out of the case and turned them on while holding down the power button the right earbud that put them into pairing mode. Pairing is straightforward and easy.
Functions:
Right Earbud:
Power button (+): Power On/Off, Play/Pause, Volume Up/ Answer Phone Call
Mode button (-): Volume Down, Reject Phone Call, Hang Up Phone Call, Siri/ Google Voice Assistant
Left Earbud:
Top button: Power On/Off, Play/Pause, Previous Track
Bottom button: Next Track
These earbuds are really great sounding. the highs, mids, and lows are well balanced, and there is enough of a volume range for just about every type of listening situation and genre. I tested them with jazz, easy listening, gospel, soul, rock, and reggae and they were outstanding in every way and for each genre, There is very little to no distortion, at least none that was the fault of the earbuds. One important factor to enjoy the full potential of these earbuds is to make sure that you try the various ear tips and choose the right ones that not only fit comfortably but also provide a seal with your ears. Not only will this allow you to enjoy the full frequency range of the music and potential of the Beryllium speakers, but also you will gain the full effectiveness of the Noise Cancelling ability.
Treblab specifications boast playtime up to 6 hours with 4 additional charges via the charging case. It has been my experience, that the specs are not only true, but I likely got a bit more out of each charge. The X5 earbuds are also water resistant. Contrary to my personal issues with using earbuds for phone conversations, these earbuds performed well for me and I was able to not only hear the other party clearly, but they could hear me albeit that I had to speak a bit louder than my normal volume. I always reiterate in my reviews that I think my issue with earbuds and phone use are personal and not truly reflective of the ability of most earbuds.
The picture below shows the case while being charged with the earbuds in it also being charged. The blue LEDs oscillate back and forth while the red LED remains steady.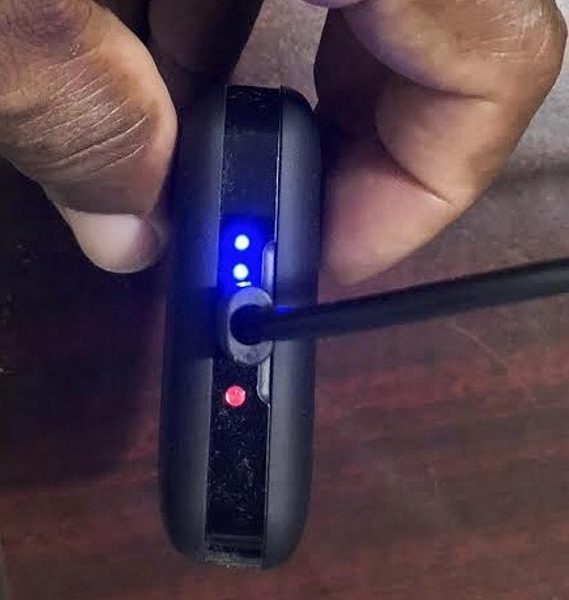 The following is a video showing the LEDs movement back and forth as both the earbuds and the case are being charged. If the power button is pressed off to stop charging the earbuds, the red LED remains on indicating that the case alone is being charged.
What I like
The number of included ear tips to accommodate comfort
The sound
Did I mention the sound?
The compact size and weight
Charge lasts a long time
What can be improved
The form factor is still a bit dorky much like the Airpods
Could be slightly more comfortable: Because of the form factor, you always feel their presence in your ears
Final thoughts
When I first saw these earbuds, I was intrigued because of the design, and the similarity in style to the Apple Airpods. I have to be completely honest, that based on the price and the brand name that I had never heard of, I did not expect much. Boy!! was I wrong!! These earbuds come with enough ear tips to ensure a perfect fit, and they sound absolutely amazing for anything less than what is considered to be "true" Audiophile. So far on this testing journey of mine, I have reviewed some major and well-known brands and models. While several of them are really good, when comparing them in categories like "most reliable connectivity", and "sound", these most reasonably priced earbuds have edged out all others to currently occupy the pole position all by themselves. Very well done and two thumbs up!!
Price: $79.97
Where to buy: treblab.com  or Amazon
Source: The sample for this review was provided by Treblab.