We use affiliate links. If you buy something through the links on this page, we may earn a commission at no cost to you. Learn more.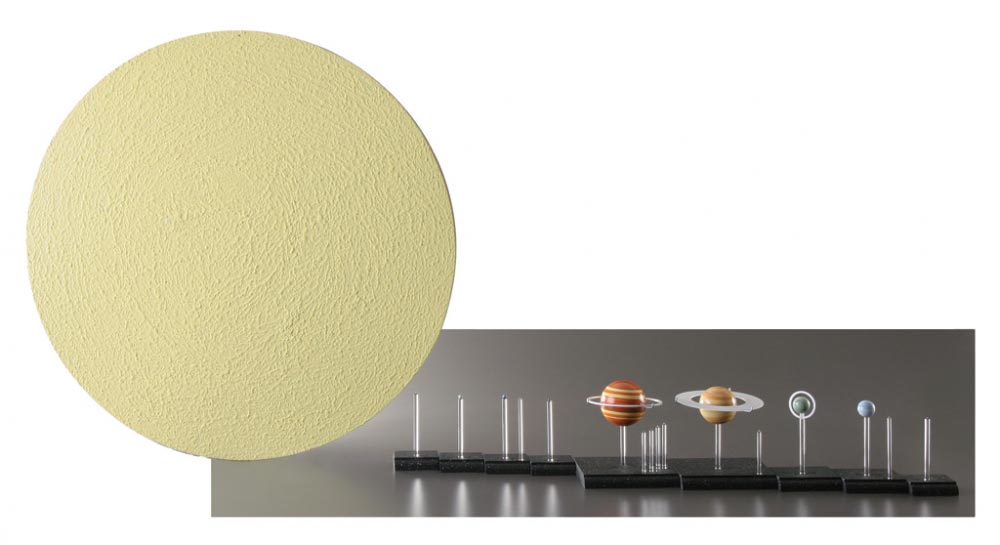 NEWS – I have a fascination with various ways that humans have attempted to model the universe.  I'd love to have an orrery, but those are very expensive, so I look for smaller, simpler representations.  This Scale Solar System Model Deluxe is my latest find.  The set comes with a "sun" that's 53″ in diameter.  The planets are all sized in relation to each other, and the kit includes a laminated scale and distance chart to show you how to place the planets so they are the appropriate distance apart.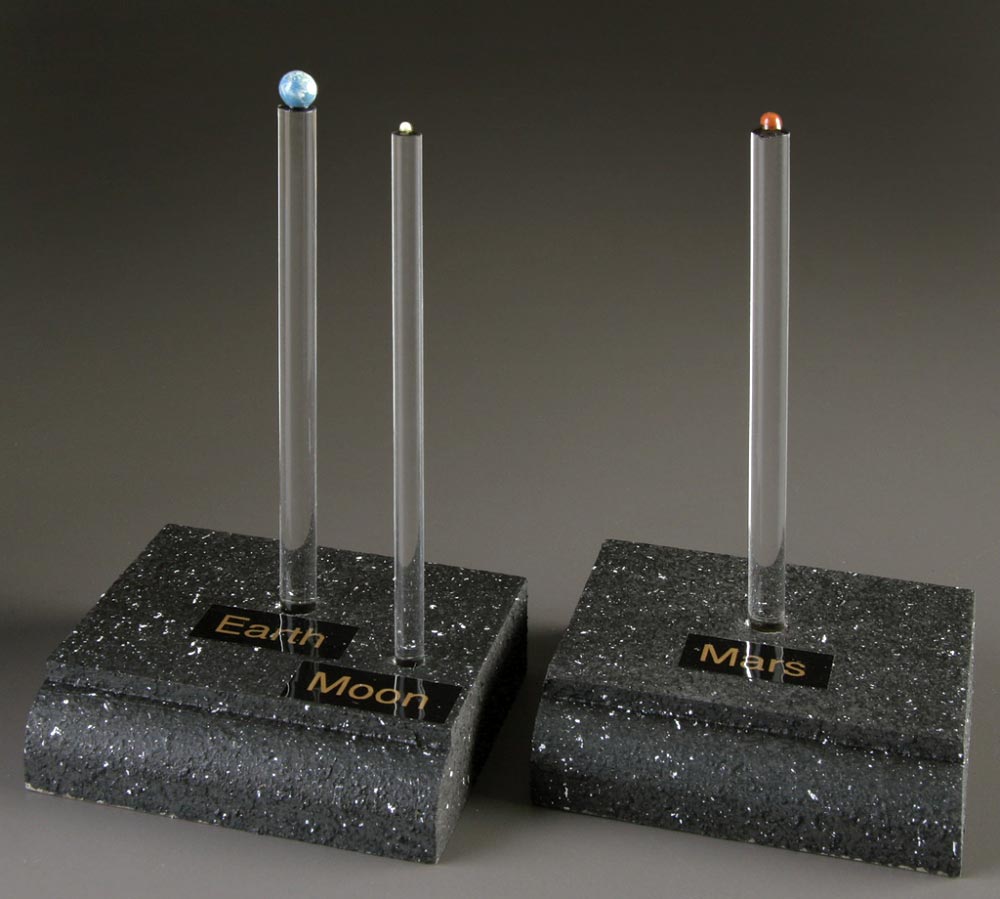 The planets are mounted on pine boards that have a "starry night" finish.  All the moons and the smallest planets are made of steel.  The mid-sized planets are made of wood, and the large planets are made of high density, expandable polystyrene (plastic).  Planets are shown with their major moons.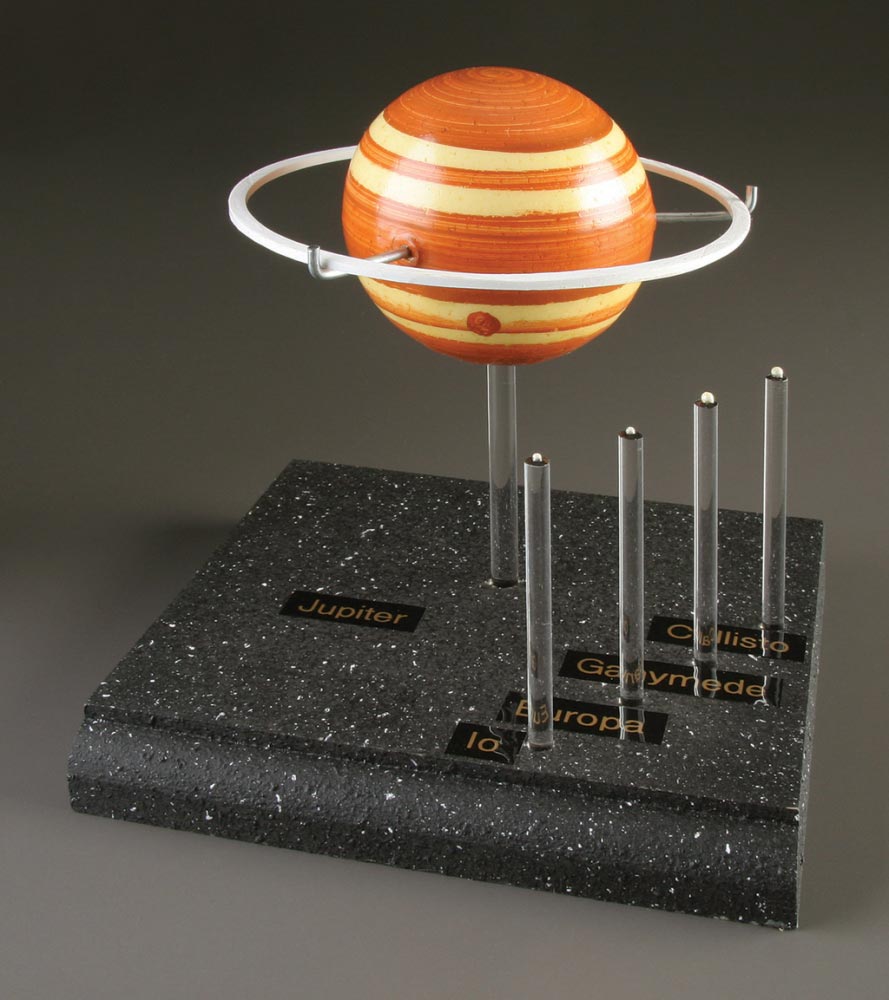 The Scale Solar System Model Deluxe is available for $184.95 from Scientifics Direct.