We use affiliate links. If you buy something through the links on this page, we may earn a commission at no cost to you. Learn more.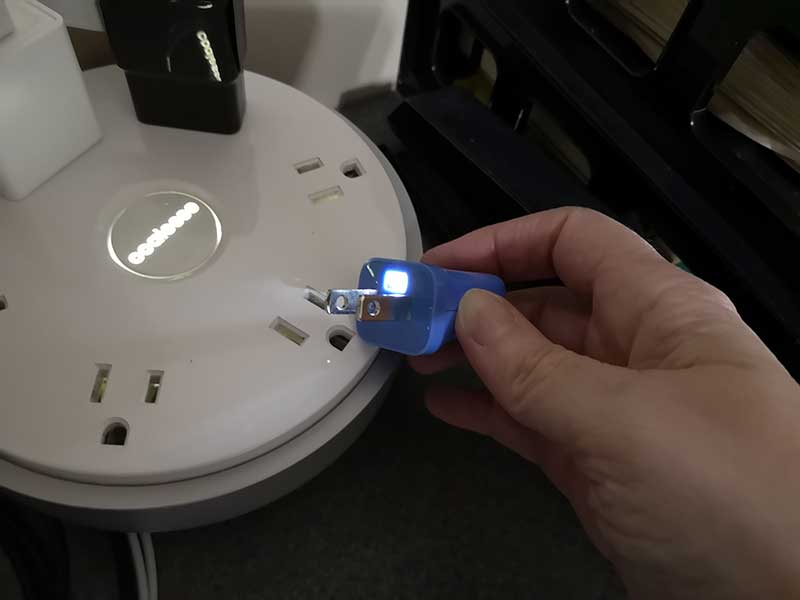 REVIEW – Have you ever seen a new product and thought wow, why didn't someone think of that a long time ago? That's what I thought of the first time I saw the Stella illuminated laptop charging cord from Ten One Design.
What is it?
The Ten One Design Stella illuminated laptop charging cord is a premium charging cable that has the coolest feature you never knew you needed – a built-in light.
Design and features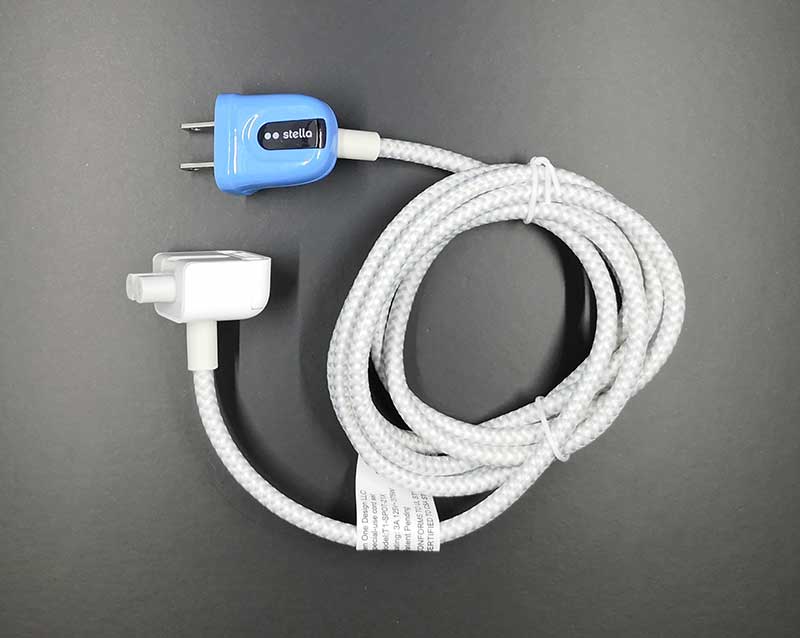 The Stella laptop cord is currently available in two versions. One for Apple MacBook charging adapters (as you can see above) and some iOS adapters rated for 10 watts or higher and another version made for Windows laptop charging adapters with 2 prong cables. Soon Ten One Design will offer another PC version of the cable for 3 prong Mickey Mouse style power cables. You can also buy the Stella cables in either blue (like the one I'm showing here) or aqua.
The cord itself is a thick but flexible 6-foot cord with a soft braided nylon cover. The 2 prong plug has a polycarbonate shell that is attached to the cord at a 45-degree angle and has a built-in LED above the prongs.
On the opposite end of the cord is the connector that attaches to the Apple MacBook charging adapter. This connector has a slide out clip that is designed to hold the end of the cord when it has been wound around the charging adapter.
Installing the Stella cord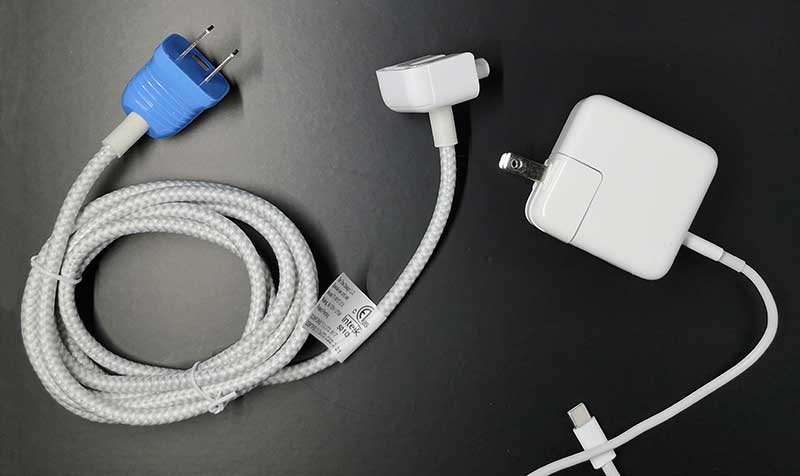 To use the Stella cord, you just take your Apple MacBook charging adapter and remove the 2-prong folding adapter attached to it.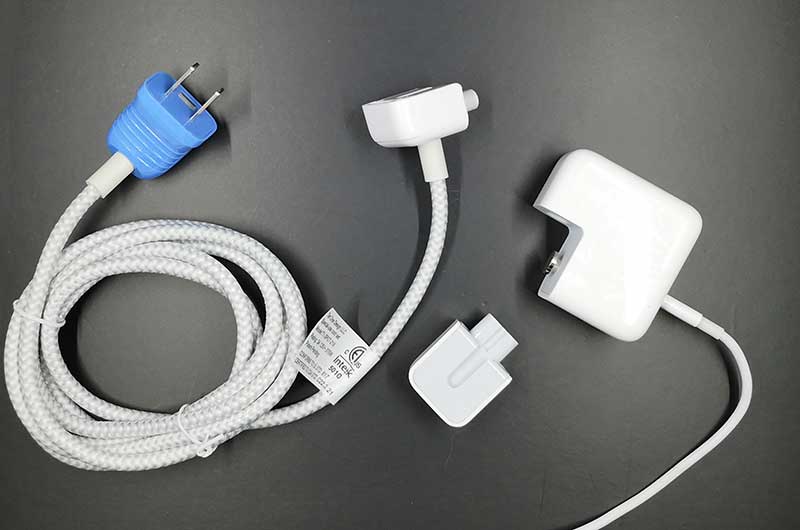 Your existing MacBook folding 2-prong adapter slides out of the charger for easy removal.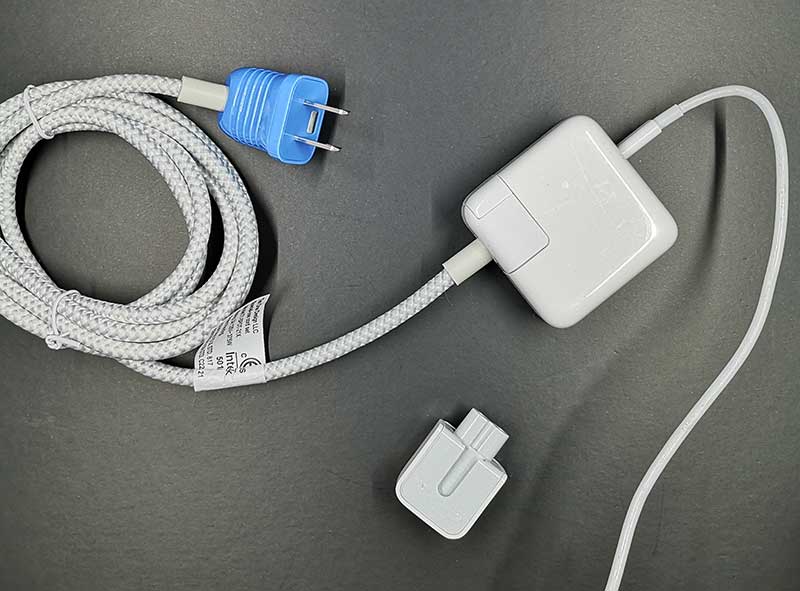 Then the Stella adapter attaches to the MacBook adapter with a perfect fit.
Witchcraft or science?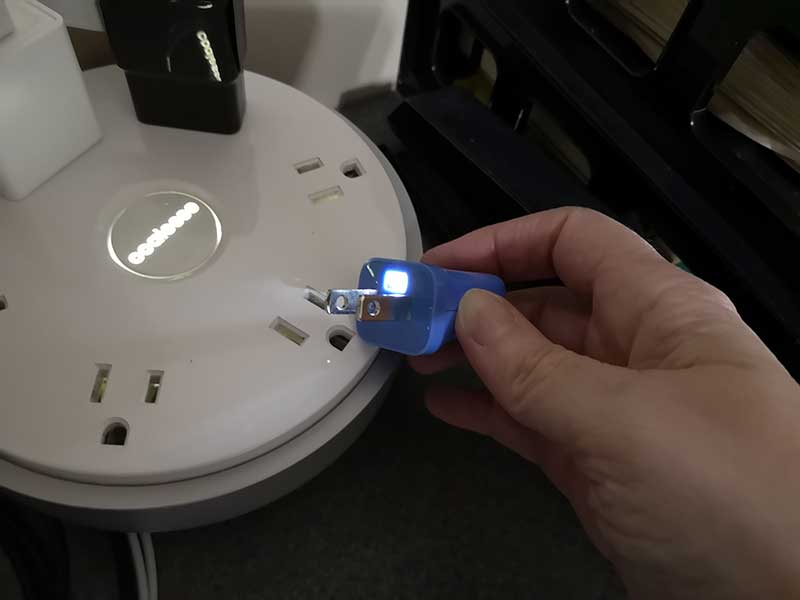 The magic happens when the Stella plug is placed near an outlet. The LED above the prongs on the plug lights up.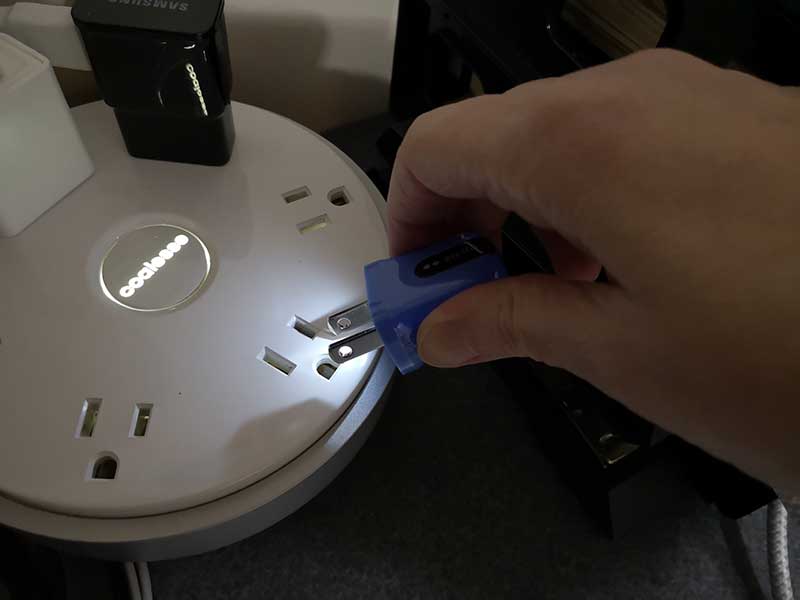 The light provides just enough illumination so that you can see to plug in the cord when you're in the dark or a dimly lit environment. But it does this without the aid of a battery. It's like it's using power from the air… and actually, that's exactly what it's doing. Stella uses patent-pending technologies to detect faint electrical fields present near common household electrical receptacles. I found that it will even light up sometimes when you're not even near an outlet. Or maybe I just have an electrical personality!
You're probably wondering if the LED stays lit when the cord is plugged into the outlet. No, it doesn't. It just lights up for about 5 seconds and then automatically turns off.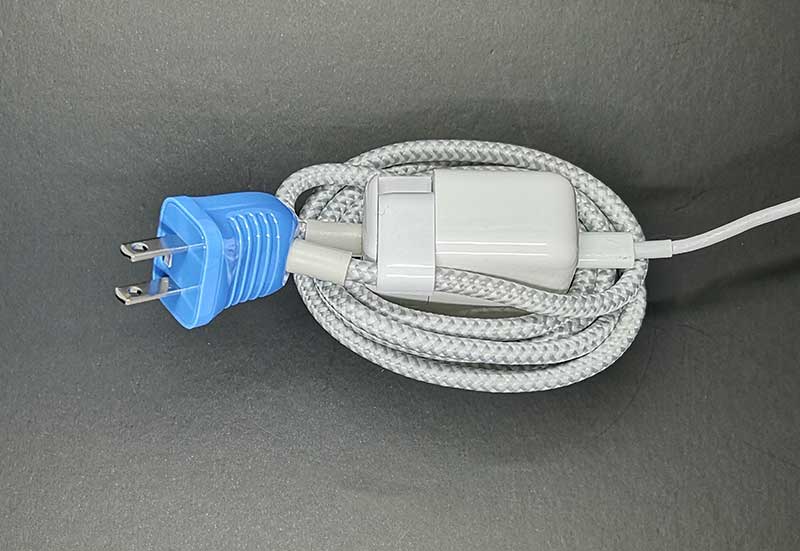 When you're not using the cord, you can use the built-in clip to keep things neat and tidy.
What I like
Works like magic without batteries
Provides light so I can see to plug in the cord when it's dark
What needs to be improved
Final thoughts
Ten One Design Stella illuminated laptop charging cord is definitely cool as heck but is it worth paying $35 to switch out your existing power cord just to get a little light? That's the obvious question, isn't it? It all comes down to if you use your laptop charging adapters in dimly light areas on a frequent basis and if you have problems orienting the plug into the receptacle when you do. I'm trying to figure out the last time I needed light to plug in a cord and I nothing comes to mind but that doesn't mean that there aren't people out there that could use a cord like this every day. If you're one of those people, the Stella cord might be perfect for you. But most people will probably just think it's cool and move on.
Price: $34.95
Where to buy: Ten One Design and Amazon
Source: The sample for this review was provided by Ten One Design.