We use affiliate links. If you buy something through the links on this page, we may earn a commission at no cost to you. Learn more.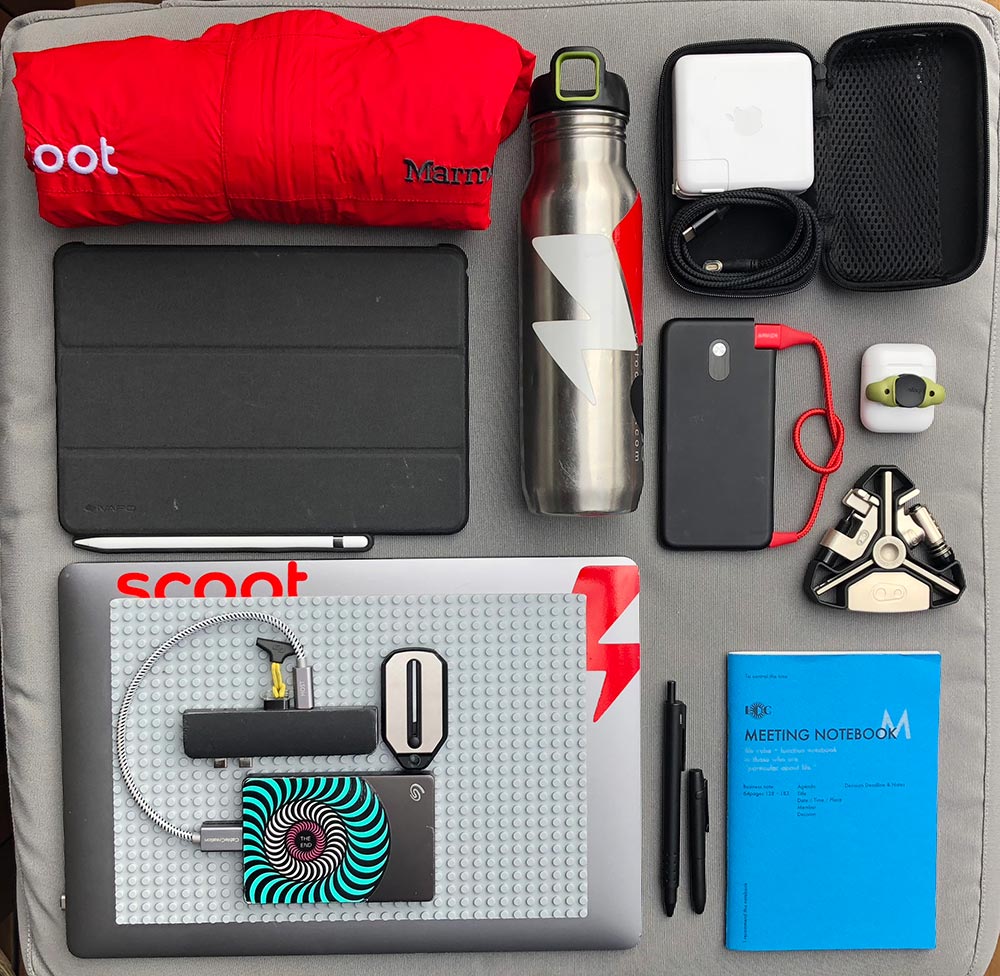 ARTICLE – It's always fun to see what is in someone's pack. Here's what I travel with on a daily basis.
What is that and where can I get one?
MacBook Pro

Lego baseplate

Allows me to get my lego fix daily as I use any of the items I've stuck on there
I've been running this system for probably 10 years and it's started more conversations than anything else
Trimmed by hand and held on with Nitto double stick tape
All connected items have flat-top lego pieces stuck on the bottom with 3M VHB tape

Seagate Backup Slim 2GB USB 3.0 drive with Cable Creation USB 3.0 to USB-C cable

1GB partition for a full time-machine backup and the other for data storage and music library
Swapped out the one that came with the Seagate so it would work directly on MacBook if needed

Satechi Aluminum TypeC Hub Adapter

2 USB 3.o, 2 USB-C, micro and SD slots and HDMI
Ports also serve as cable/drive storage spots when not in actual use

32GB Leef USB drive with a zipper pull from Solo NY backpack
Thinoptics Reading glasses

I'm getting old and now need reading glasses. This keeps them on me.

Lamy Swift pen

Love the way this thing writes

Fisher X-Mark Bullet Space Pen

Works when everything else won't

United Bees Meeting Notebook

Also usually have their Gantt and ToDo notebooks on me as well
Found these in a Singapore mall stationary store

Crank Brothers Y16 Multi-tool

I ride a bicycle multiple times a week and this has the tools I need

Yoobao battery pack with Anker Powerline II USB cable

Inexpensive and works, but no longer available with Lightning
Had to upgrade the cable

Airpods with ACOUS ear gels and Elago Cable Button

I really like my Airpods, but they don't fit my ears at all (not even close)
The ACOUS ear gels solved that problem completely
The cable button sticks to the Airpods case and gives the gels a home

MacBook Power adapter and Power Trend Magnetic USB-C Charging Cable

I really missed Apple's magnetic connector

Stanley water bottle with requisite stickers
iPad Pro 9.7″ in iVapo folio case with Apple Pencil
Marmot PreCip Jacket

Lightweight rain/wind jacket.
San Francisco is notorious for sudden weather changes.
The Bag it all goes in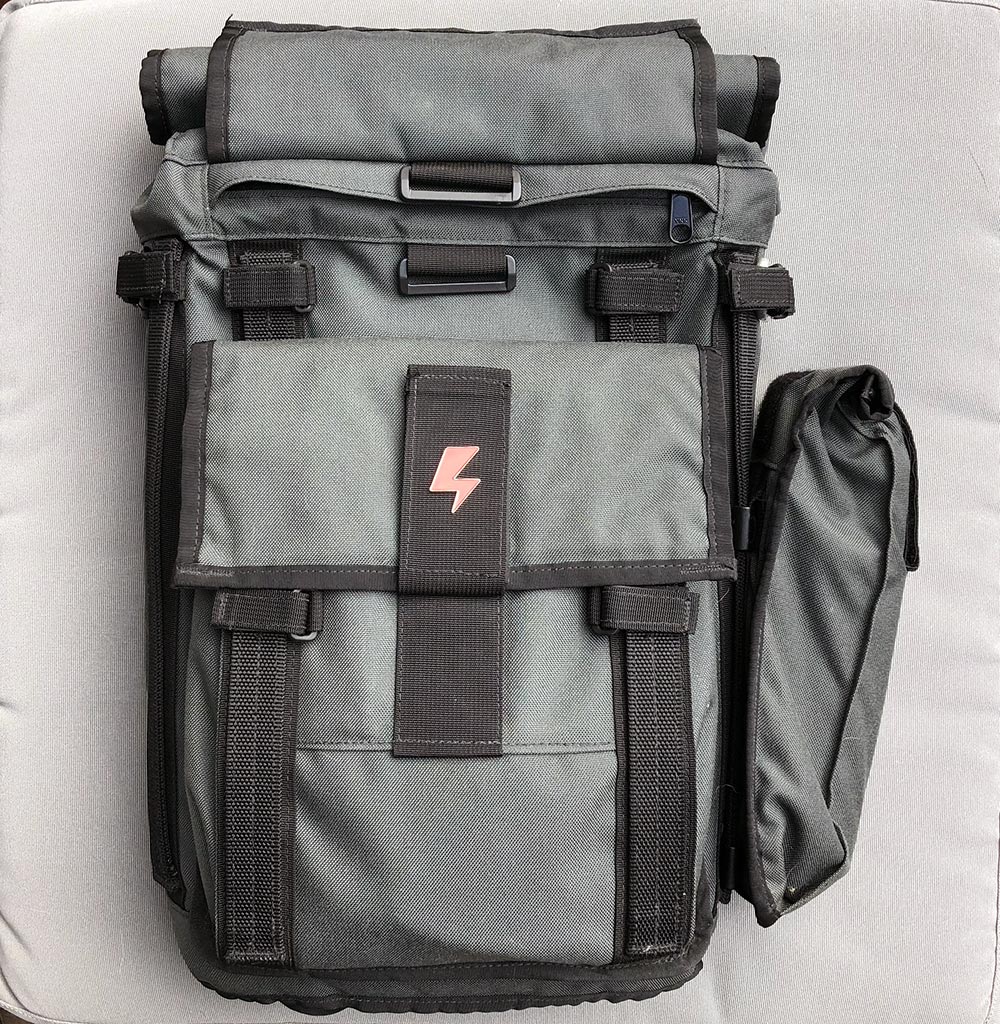 Mission Workshop R6 Field Pack
This is a great modular pack with interchangeable pouches and pockets. The Commuter is closest to what I'm running here. It's crazy comfortable even when overloaded. The Arkiv hardware is metal which is awesome but compounds the empty weight when you keep adding pouches. @MissionWorkshop – Please make some glass-filled nylon hardware!
Other items that find themselves in/on the bag frequently…
Bern bike helmet, Various bike locks, Patagonia hooded puffy, Dainese moto gloves, Ten-One Mountie Plus, Assorted carabiners, A's ballcap (Go A's!)