We use affiliate links. If you buy something through the links on this page, we may earn a commission at no cost to you. Learn more.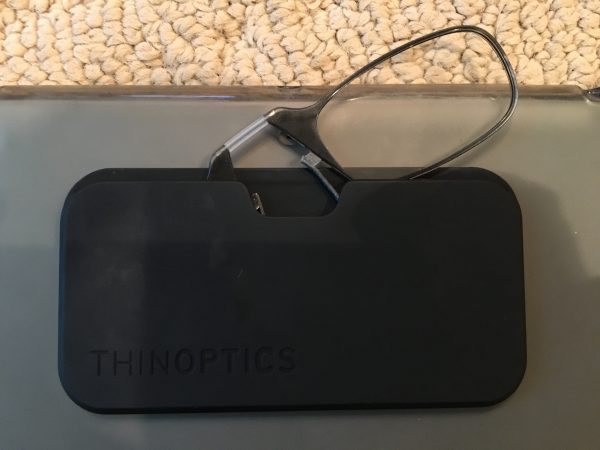 It's a fact of life. As we get older it's not a question of "if", it's a question of when; when we will need reading glasses or "readers". For me that time came suddenly. A result of my recent Lasik "Monovision" surgery now requires me to use reading glasses for very small print. After a few searches for small, foldable reading glasses, I stumbled across ThinOPTICS. These readers are unique in that they don't have arms that go over your ears, they just adhere to the bridge of your nose.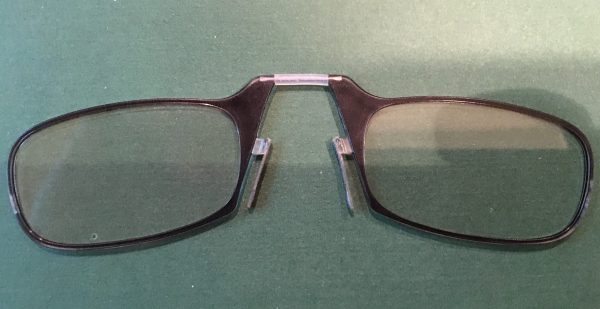 At first, I was skeptical that they would stay in place but after I received them, I found that they do indeed stay put. You stretch the flexible frames outwards from the bridge, place them where you want on your nose and they do stay in place. The glasses come in 3 magnification strengths; 1.5, 2.0, and 2.5. They also come in six different colors but let's face it, you aren't going to be making a fashion statement with these babies hanging on the bridge of your nose.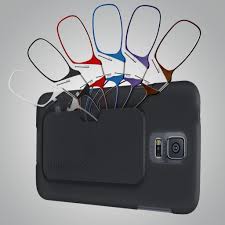 The glasses come with a self-adhesive case where you pinch them slightly and slide them in. I have two pairs where I stuck one to the back of my IPad and the other I left loose where I can easily tuck them in my pants pocket for easy access. You can also opt for an IPhone or Samsung Galaxy case with the ThinOPTICS case permanently attached.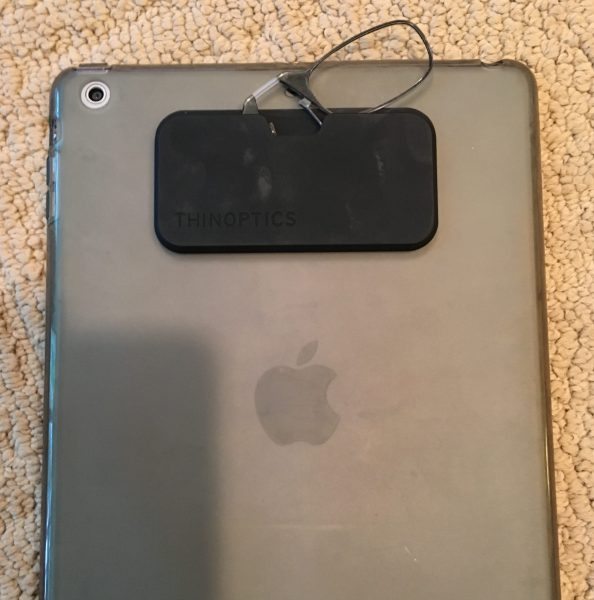 The best part about these glasses is the size and ultra-light weight. Instead of the Granny/Grandpa string glasses hanging around your neck, these are tucked away out of sight, and easily accessible when you need them.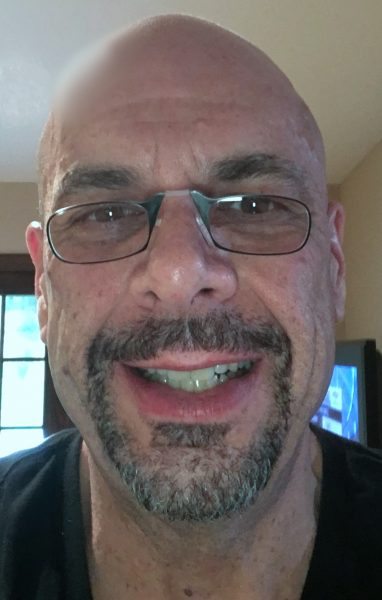 The 2nd best part is if you buy them directly from the ThinOPTICS website or at a registered retail outlet, the normal 90-day warranty is extended to a LIFETIME warranty. In short, I love mine but be forewarned that you may be mistaken for Benjamin Franklin with these stuck to the bridge of your nose.
06/28/16
I've been using these for just about a month now and I've even bought some for some friends. The consensus is that they all love having their readers always accessible. I actually went for the IPhone 6 case with the built in holder. Surprisingly, it was no thicker than my old case even with the holder attached. If you wear readers, you will feel secure knowing you will always have them on hand, as long as you don't lose your phone! Thumbs up.
Source: The sample for this review was purchased by me from the ThinOPTICS website. Visit their site for more info and Amazon to price check / order.

Product Information
| | |
| --- | --- |
| Price: | $24.95 for glasses and universal case. $34.95 for IPhone or Samsung Galaxy case |
| Manufacturer: | ThinOPTICS |
| Retailer: | Amazon |
| Pros: | Compact, lightweight, functional, and a lifetime warranty. |
| Cons: | They take some getting used to as they do pinch the bridge of your nose slightly in order to stay in place. |