We use affiliate links. If you buy something through the links on this page, we may earn a commission at no cost to you. Learn more.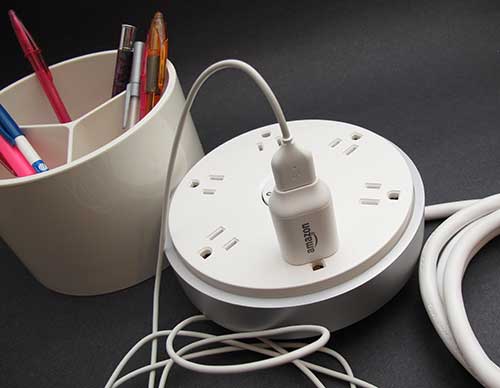 Do you have a dusty old power strip under your desk? Isn't it fun to stand on your head to plug and unplug your various gadget chargers when ever you need some juice? The Coalesse PowerPod is a power strip that you can display on top of your desk, instead of hiding it under your desk. It looks great, works great, but has one big fault. Read on to find out what the fault is.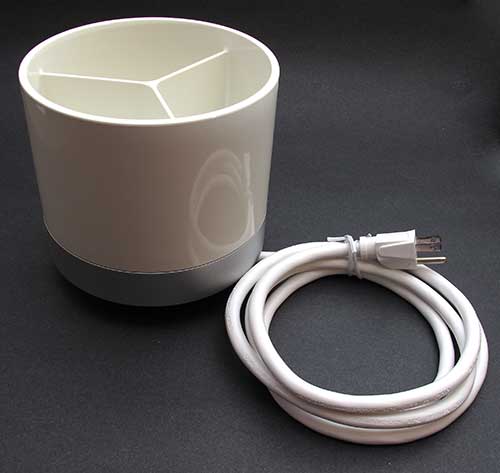 The PowerPod is a great looking accessory that should blend in well to any office, or room. It's made of a thick White plastic with a brushed aluminum base.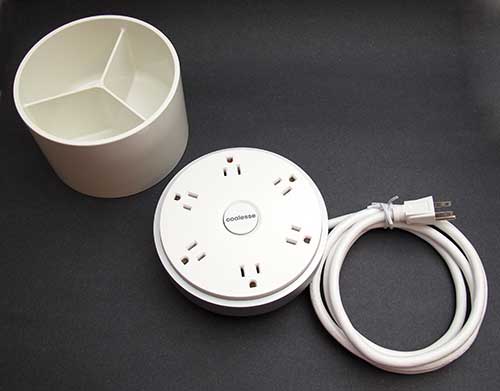 This "power strip" is comprised of 2 parts. The base has 6 15-amp power outlets and a 6 foot cord. The accessory tray sits on top of the base and provides 3 generously sized storage compartments.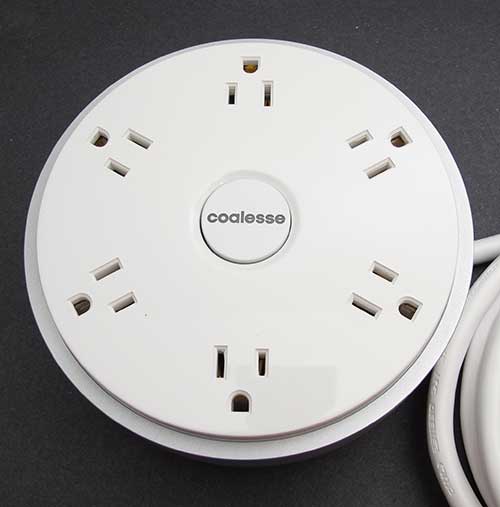 The base has 6 grounded outlets that are arranged in a circle. In the center is a push button on/off switch. When powered on, the Coalesse brand name glows white.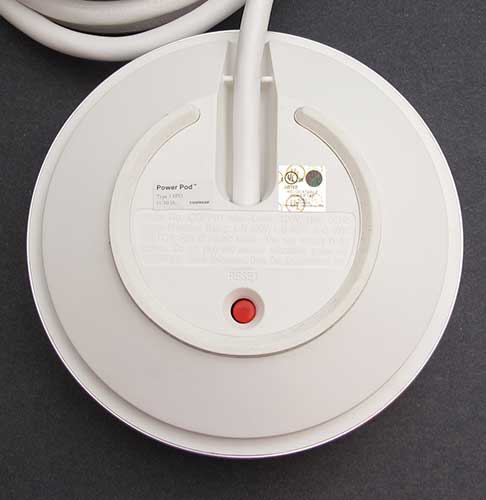 Turn the unit over and you'll find a non-slip rubber base. There's also a reset switch for the power outlets.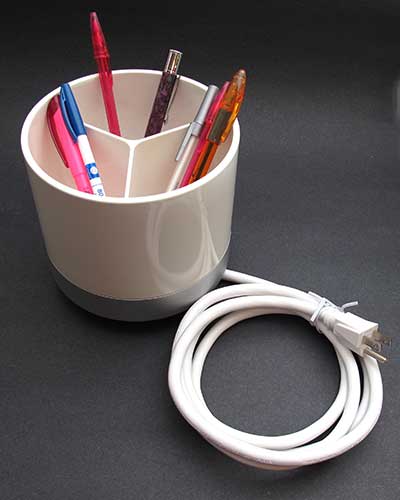 The storage compartments can hold pens, pencils or anything you like. It works great on a desk and looks spiffier than a coffee cup full of pens (which is what I have been using for years).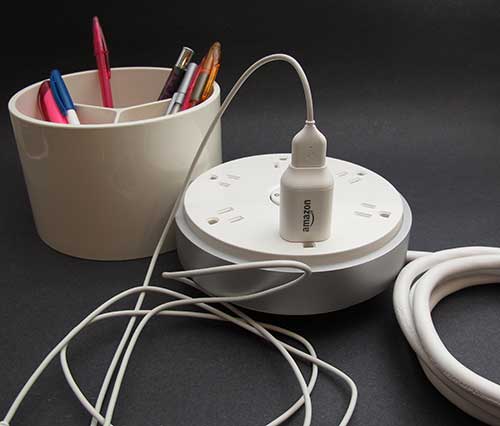 When you need to plug in an AC adapter, just remove the accessory tray, plug in the adapter and press the center button to turn on the power.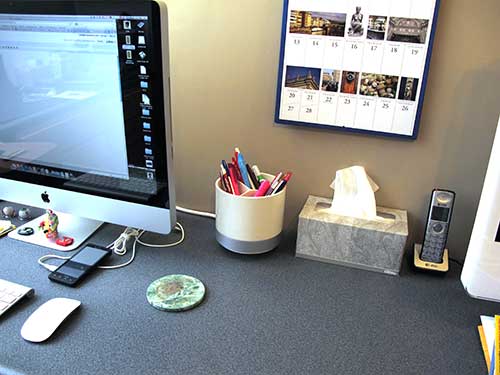 The design of the Coalesse PowerPod looks nice. It's contemporary, but can fit into any decor. This product is made very well and works equally well. I have no complaints with the design or performance of the PowerPod as a power strip. The only complaint that I have about the PowerPod is the price…. it's $150.00, which is crazy expensive for a 6 outlet power strip. You can buy a traditional power strip at Walmart for less than $10. Of course, it won't be nearly as pretty as the Coalesse PowerPod and won't have storage for your pens and other items. Is the Coalesse PowerPod a really nice power strip that looks and works well? Yes, it is. Is it worth the $150 price tag? I don't think so. What do you think?
Update: The Coalesse website shows a price of $150, but I've been told that the price will actually be $99. I still feel that's much too expensive. I would consider $50 to be approaching a fair price…
Update 02/05/15
I still love this product and use it every day. I like that I don't have to crawl under my desk to plug or unplug a gadget. It also looks nice and the price continues to come down. You can now get it for $84 at Coalesse's online store.
Update 02/05/15
This non-powerstrip powerstrip is still being used every day on the desk at Gadgeteer HQ, but I have recently been considering replacing it with something that does not require any desk real estate. I find that I mainly use it with USB AC adapters to charge my Nexus 6P, Samsung Galaxy S Tab 10.5 and a plugin battery charger for my Canon 70D DSLR. I think I can come up with an alternative for the USB chargers so I can reclaim some extra desktop space.
Product Information
Price:
$99.00
Manufacturer:
Coalesse
Pros:

Table top access to 6 power outlets
Heavy duty construction
Storage for pens and other items

Cons: