We use affiliate links. If you buy something through the links on this page, we may earn a commission at no cost to you. Learn more.

ARTICLE – This is part 3 of the Gadgeteer team's favorite products of 2018. Also be sure to check out part 1 and part 2.
Andy Chen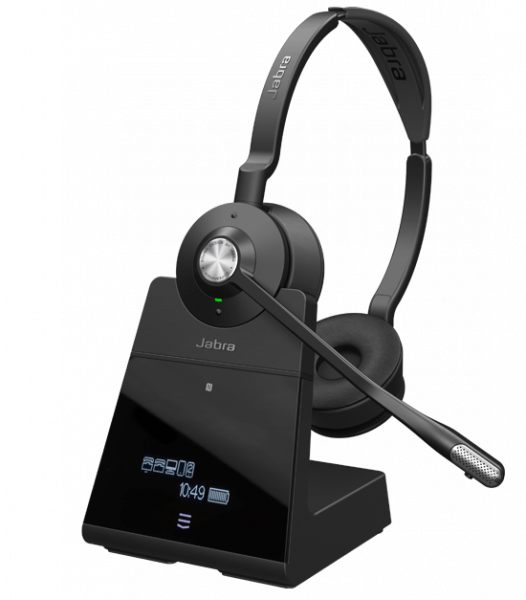 After a few months of using the Jabra Engage 75 headset, I still think "how did I ever use the phone at work without this?" In addition to leaving my hands free, I'm able to connect to my computer via USB as well as my smartphone via Bluetooth. I have since connected a Jabra motorized handset lifter (sold separately) for the ultimate in convenience. You can buy one for $420 on Amazon.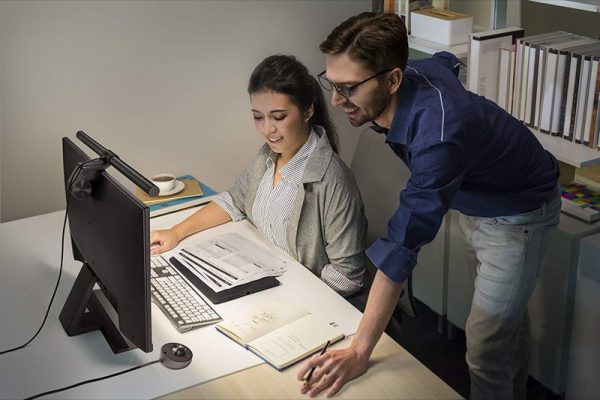 The BenQ Screenbar Plus LED light is an unusual desk light sits atop your computer monitor to flood your desktop with light, while keeping the glare off the screen. I like the remote control knob that lets me change the brightness and color temperature. The only hitch I've found so far is some glare I get reading glossy magazines at my desk, but that doesn't happen often. They are $129 on Amazon.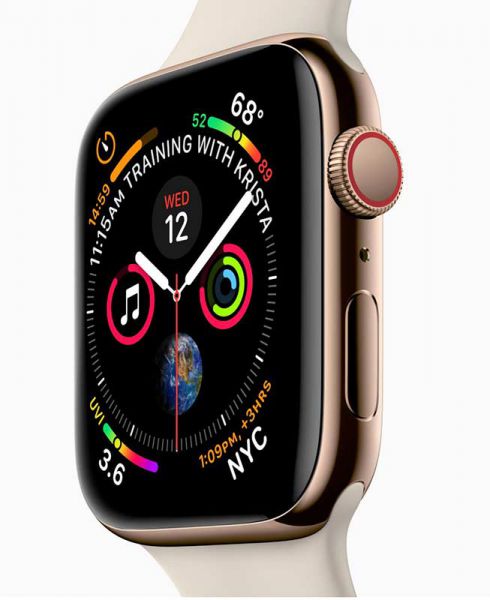 I have a spotty record with the Apple Watch since the original came out. There was always something that bothered me about it when compared to a traditional watch, such as the lack of an always-on time display or the "Apple Tax" of a new model coming out nearly every year. I gave my trusty Casio to my son and forced myself to give the Apple Watch Series 4 a try. I like the larger display and improved battery life (vs. the original). It's grown on me. Prices start at $399 from Apple.com
Dave Moore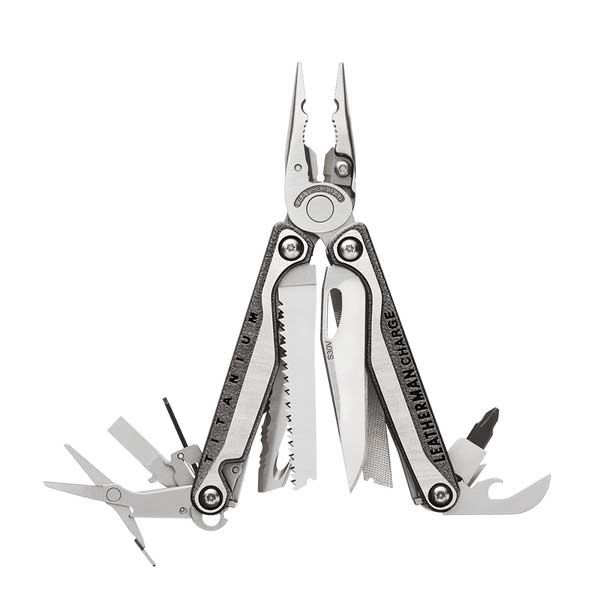 I've been carrying one multitool or another since 1985, replacing a backpack full of tools I was required to carry in college. Still, I find carrying the Leatherman Charge TTI Multitool pocket powerhouse one of the most useful items I own. It gets carried every day without fail. I've modified mine to further increase its utility and find uses for it daily. Only this week, I've used it as a doorstop, removed a splinter, removed a burned-out car bulb and opened any number of boxes. Without a doubt, I would feel woefully unprepared if I left my venerable Charge at home. You can buy one for $169.95 on Amazon.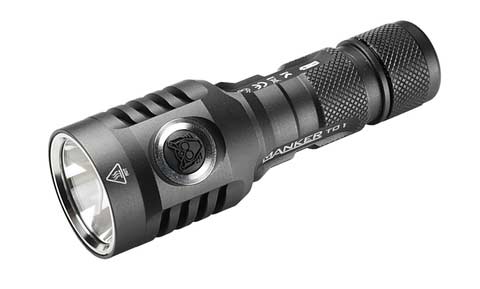 Like my first choice, the Manker T01 AA flashlight goes with me everywhere. Mine has a significant number of battle wounds due to my rough handling, but it has been a steadfast and dependable source of illumination. Being able to accept the most common battery in the world, the AA, I've been able to keep this flashlight fed on the furthest treks, even to the remotest parts of the Philippines. You can buy one for $54.94 from Mankerlight.com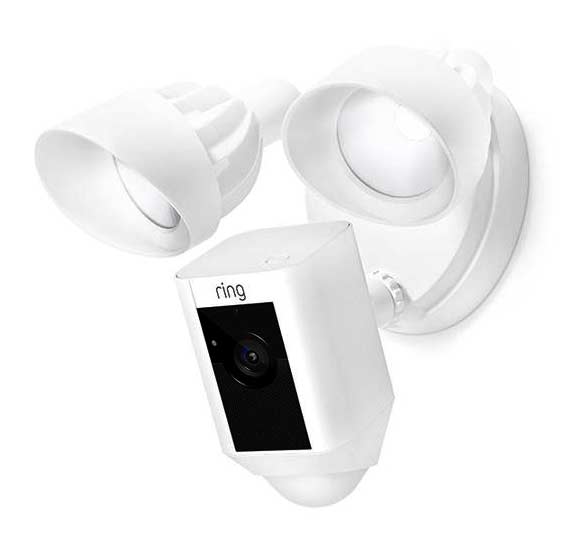 I've been bitten by the home security and automation bug and enjoy checking on the status of my home while out and about. It's reassuring knowing the trash has been claimed, my daughter is home safely or that the motion on the front porch was only the neighbor's cat. The Ring Floodlight cam has performed admirably, providing notifications, video, and audio of my busy driveway. They are $249 on Amazon.
Elizabeth Rodriguez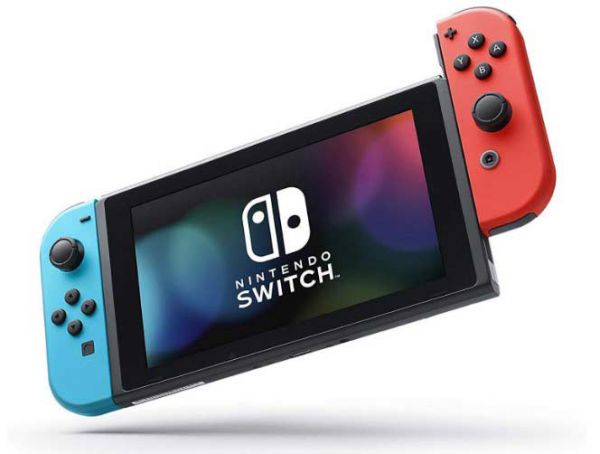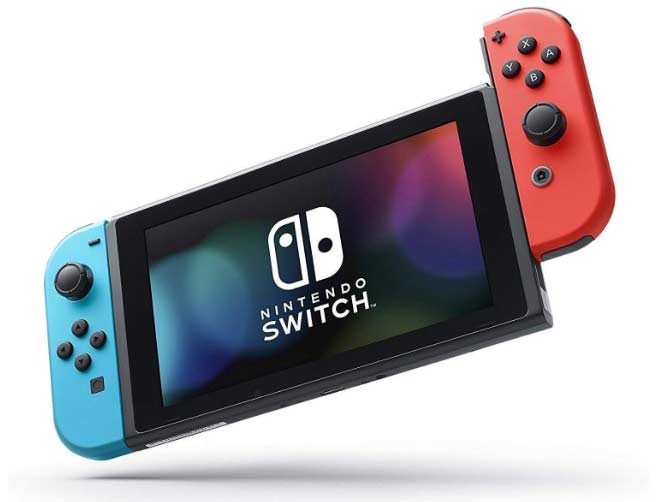 This year I decided to invest in a couple of big gadgets, instead of many small gadgets. I've wanted the Nintendo Switch ever since it came out last year in March, but wanted to wait a bit for more games to be released. It's the perfect gaming console for my long work commute, and has the ability to be docked onto a bigger TV as well as be played with family or friends. I'm glad I waited because this was an amazing year for games on the Switch, especially with the release of Super Smash Bros Ultimate and many awesome indie games! You can buy one for $299 on Amazon.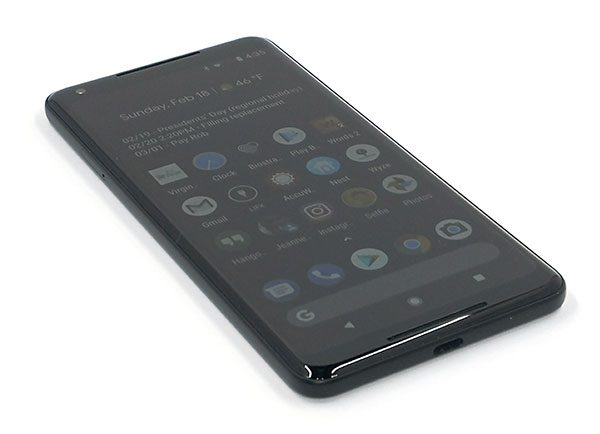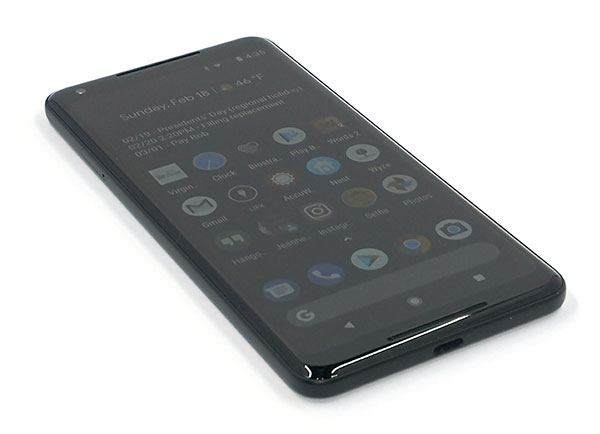 Another big purchase this year for me was the Google Pixel 2 XL. I wanted to give my mom my iPhone 7 Plus and figure I would switch back over to Google's hardware since I was a fan of the old Nexus phone lineup. I'm very happy that I did because I absolutely love the camera, the native OS updates and the intelligent (or creepy to some) ways that Android helps me travel. You can buy one for starting at $599 from Google.


I'm a huge fan of stationery and writing utensils, and received a lovely gift card from a secret Santa for Goulet Pens. I decided to try Pilot's Kaküno fountain pen since an old friend had this as his first fountain pen. I purchased one in the clear barrel with black ink and extra-fine point tip. I love it and recommend it to anyone that wants to try their first fountain pen! They are $27 on Amazon.
Howard Sneider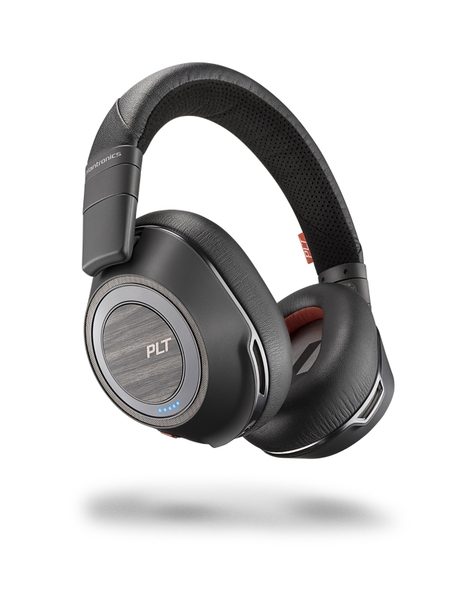 The Plantronics Voyager 8200 UC Bluetooth headset with noise canceling is great. They have the perfect feel, active noise canceling, long battery life and most importantly great sound. On top of these great features, these headphones have a one of a kind boomless microphone with incredible noise isolation. I use them almost every day and they still perform flawlessly. If you have a VOIP system that permits you to use BlueTooth headphones for a headset or make frequent calls with your mobile, these will fundamentally change the way you communicate. They are $229.99 on Amazon.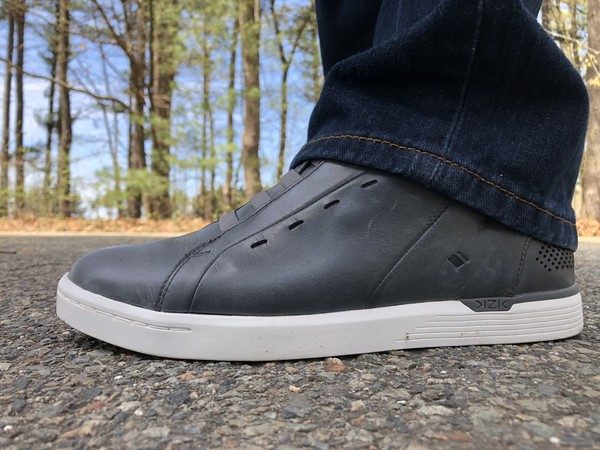 I never thought that I would review a pair of shoes as part of a tech blog, but the Kizik Handsfree New York Shoes are rightfully gadgets, with a technical spring to provide an instantly secure and comfortable fit. I've worn them almost every day and twice on days that I travel by air; the design is especially useful for getting through TSA security. After so many days of use, they still look great. I've treated them with a leather conditioned a couple of times, which rejuvenates and lubricates the leather. I walk about 10K steps a day in these. The sole on these shoes is lasting remarkably well for a sneaker; maybe because I'm not running or playing ball in them. I hope they last for years! You can get your own pair for $180 – $190 from Kizik.com.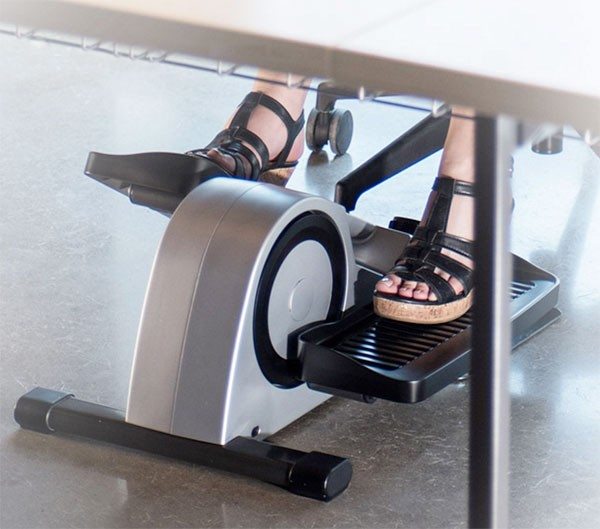 As I'm writing this I'm working on accruing my 621700th stride this year on the Cubii Smart under-desk elliptical machine. I know this because the accompanying app counts my strides, miles, calories, and minutes. The efforts are also communicated with the Cubii users and your rank within different geographical and user groups is calculated. I feel better knowing that I'm not sedentary all day at a desk. This product is actually a couple of years old now and it has performed very well. There are less connected versions of under desk exercisers, but turning using it into a game helps motivate me to use it more. It's $349 on Amazon.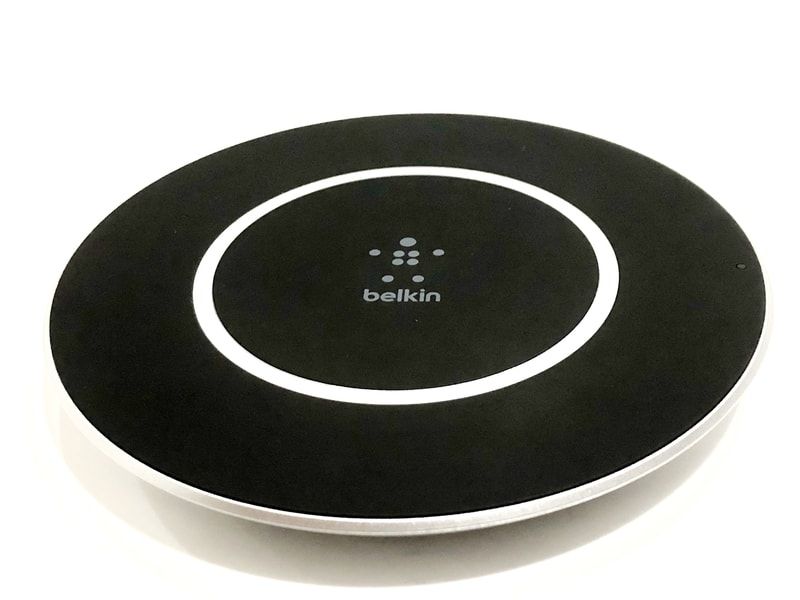 The Belkin Boost↑Up wireless charger is a typical inductive charger on steroids. When I place my iPhone 8 on the unit I feel that I can almost see the percentage power increase like I'm watching a time-lapse movie. The unit works well enough through the OtterBox Symmetry Series case even though it is one of the thicker cases available. In addition to performing great, the style of the unit is still eye-catching, even after looking at it for 8 months. It's currently $46.44 on Amazon.
Bill Henderson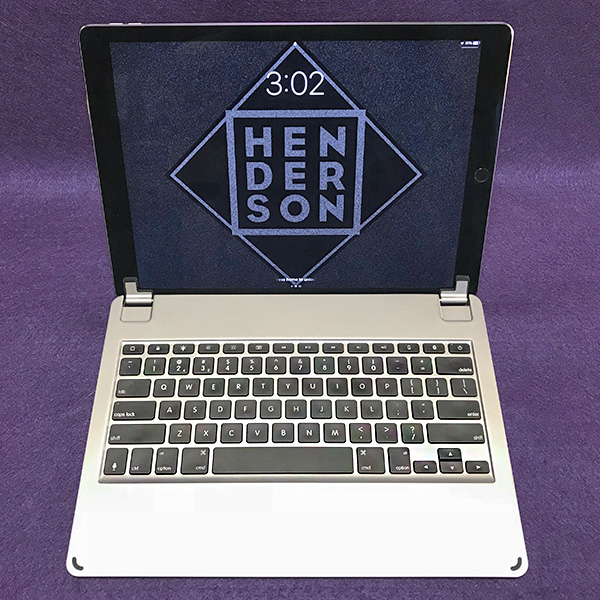 I have the first gen. iPad Pro and was looking for a keyboard more suited to it than an old wireless Apple keyboard I had hanging around. Brydge sent me their 12.9 Series II Bluetooth iPad Pro keyboard for review. Let's see—it's all aluminum, has backlight keys, and hinges that hold tightly to the iPad and when closed making the iPad look just like a MacBook. How cool is that? Bottom line: I'm still using it to help write my reviews. You can buy one for $149.99 on Amazon.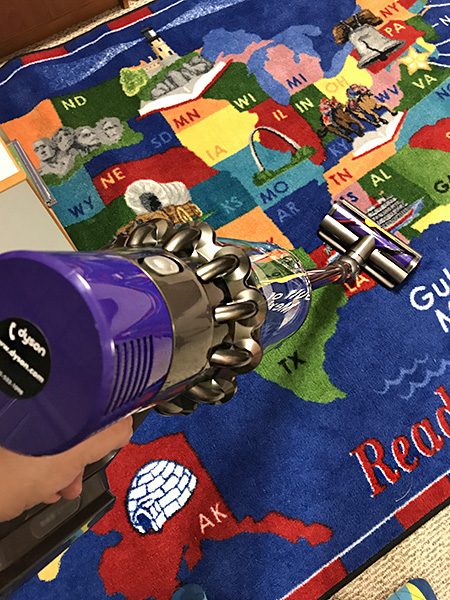 As I said in my review, the Dyson Cyclone V10 stick vacuum sucks … and really well! This small, battery-powered vacuum does a much better job than our older and heavier Dyson Ball upright. I only wish the battery lasted longer or Dyson would make it replaceable. No matter, the older Dyson is collecting dust—maybe I need to vacuum it! Buy one for $527.99 on Amazon.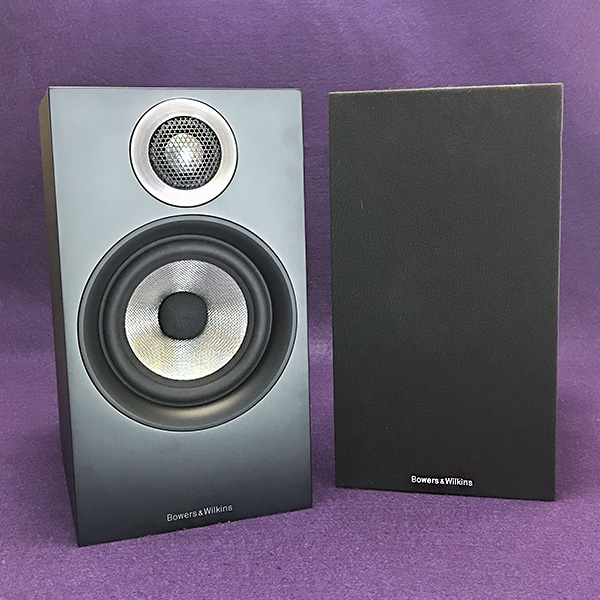 The Bowers & Wilkins 607 bookshelf speakers point out that you can have great-sounding speakers from an iconic brand at an affordable price. Not only that, but you can add more speakers as budget allows to make a home surround system that will make your friends jealous. You can buy them for $600 from B&W.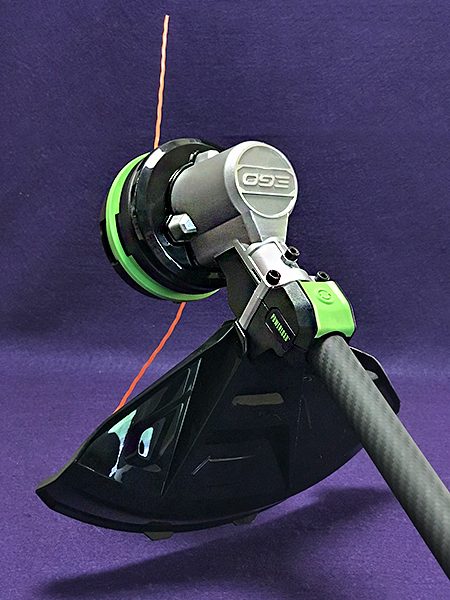 I fell in love with EGO's products when I reviewed their blower. Now I have the Power+ trimmer and actually use this more than the blower. All EGO products use the same batteries, so I never run out of juice to tackle my 1-acre backyard. They are $229 at Home Depot.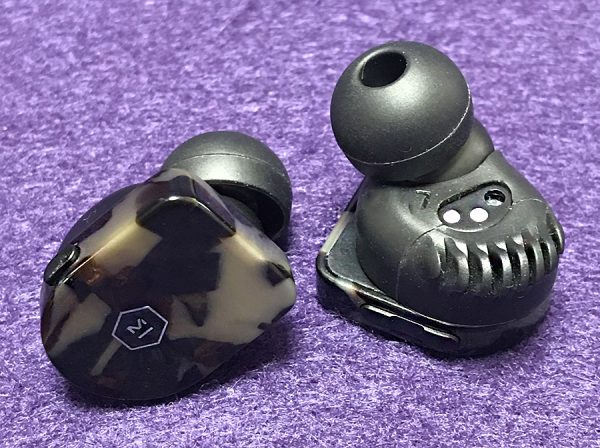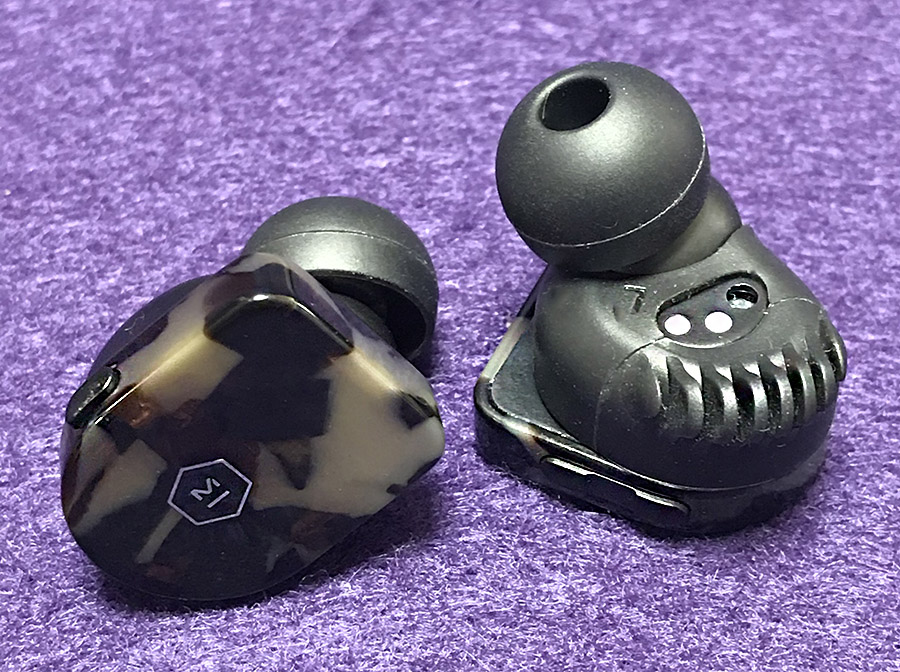 I've had the pleasure to review some really good totally wireless earphones this past year. But none can measure up to the Master & Dynamic MW07 Earphones. They don't check your hearing or offer active noise canceling, but no totally wireless earphones I've tested beat them for comfort and sound. That's why I still wear them even when I don't have to. They are $299.99 from Amazon.
We all have our favorite ways of charging wireless devices—a not-so-favorite necessity. After discovering the Jackery 240 Portable Power Station, I was hooked on the convenience of having a major source of power around at all times. I keep it on the kitchen counter (which only has one outlet), much to the chagrin of my better half. But hey, it's fast, convenient and charges multiple times before needing to recharge itself. It's a keeper. You can buy one for $250 on Amazon.
Steve Holt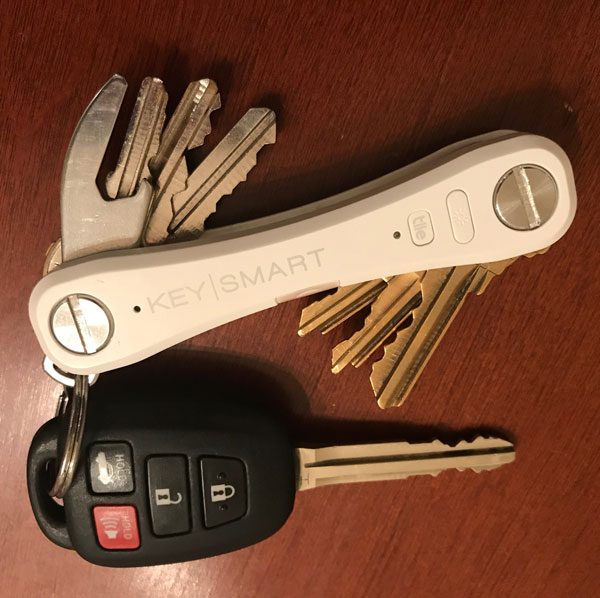 I use the Keysmart Pro key holder plus Tile finder daily. I love how it keeps my keys nice and tidy, and the built-in flashlight is perfect for those situations when it is dark. The built-in Tile finder is just an added plus! They are $49.95 on Amazon.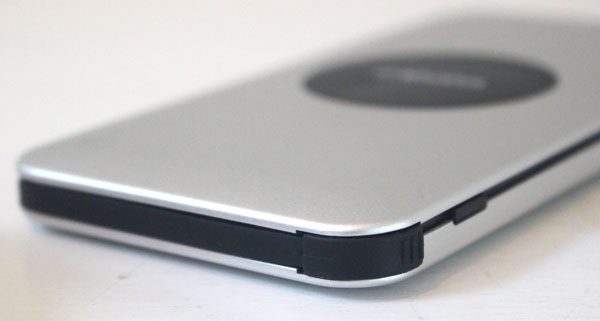 I use the Wofalo wireless charger power bank almost daily at my house. I love how thin it is because I can be holding my phone and the charger in my hand as the phone is charging. It looks great, performs great, and is easy to carry. I wouldn't want to be without it! You can buy one for $30 on Amazon.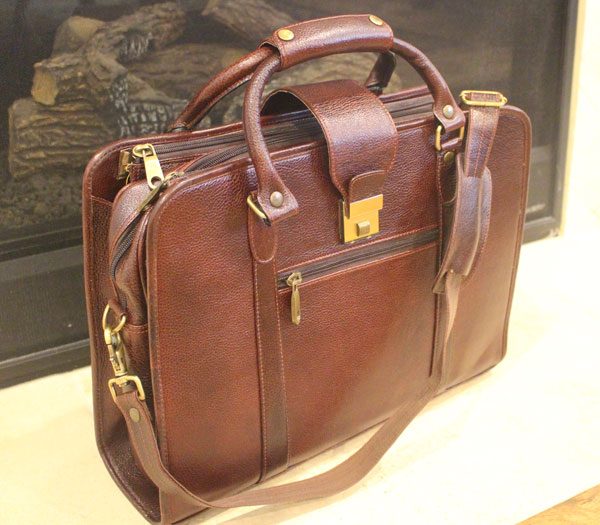 I use the Leacarve leather briefcase almost exclusively now as my daily carry bag. It has tons of storage, very high quality, and it looks great. I have lost track of the number of times someone has come up to me asking about the bag and where I got it. It's $149 at Leacarve.com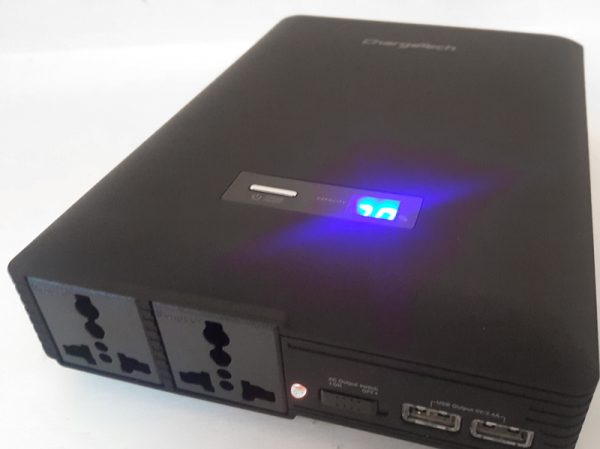 The Chargetech PLUG Pro portable power supply isn't a gadget you'll be carrying around in your purse or pocket, but this beast is, well… a beast! I use it often when other folks are over at the house, or when I need to charge multiple things at once. I have used it at conference booths to power my display TV. And it can go days and days without having to charge it. 50,000 mAh is huge folks. Plus, it also has 2 regular power outlets built-in. Just get one. It's $299 on Amazon.
Smythe Richbourg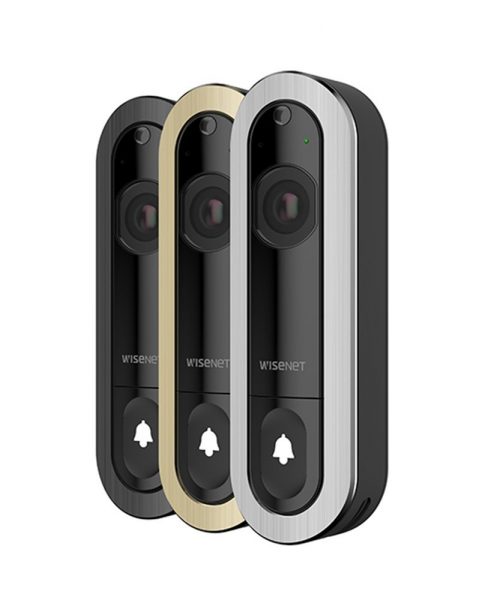 About a year ago, I reviewed the Wisenet SmartCam D1 video doorbell. Only recently, they contacted me to renew the online service I've had with them. While we're not continuing the service, we still love having the ability to check the front door at any time and get a live feed of what's going on out there. I wish the service wasn't as expensive as it is. I really enjoyed watching the house washing, painting, and window cleaners at work when we got our house updated this summer. And seeing all the packages get delivered was somewhat informative as well. I'll let you know if I find it less useful without the service after a while, but if you have any questions about what goes on in front of your doors, I recommend getting a doorbell camera! Halloween was a blast, too! It's currently $195 on Amazon.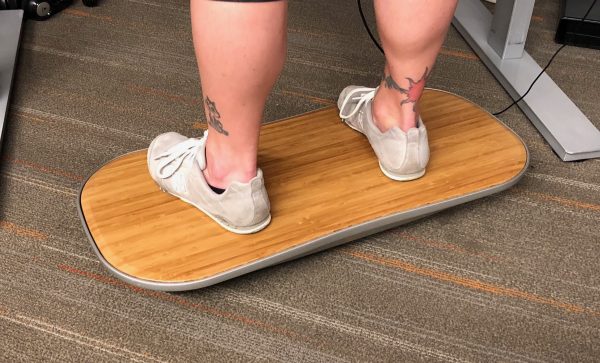 Last March, I reviewed the FluidStance Bamboo Level balance board and started a balance board kick in my office. I still have mine, and use it whenever I put the desk up to standing height (which is at least an hour a day, if not more!) While it's not going to result in me trying out for the snowboard Olympic team, it's keeping my balance skills sharp, and giving my office mates a daily chuckle to watch me dance around. Who knows, it may even be good for my health, but that's not even on my radar! You can buy one for $389 on the Fluidstance website.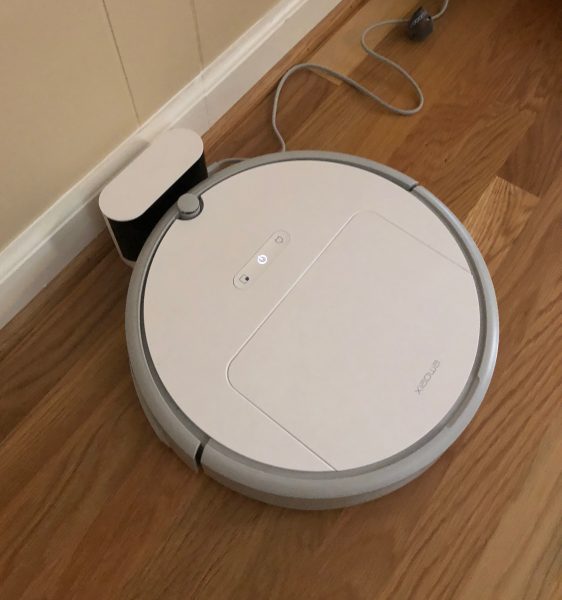 When my Lovely Bride is out of the house, I tend to fire up the Xiaowa Xiaomi Lite robotic vacuum. She doesn't like the noise, but appreciates that she or I don't have to "really" vacuum as often when we run this gadget over the floors. I've even caught her carrying it over to one of the doors and turning on spot cleaning, due to leaves and junk getting tracked in. Jack has made peace with it, and just rolls his eyes up at me and retreats to a chair or couch for the duration. They are $179 on Geekbuying.com
Don't forget to check out part 1 and part 2.