We use affiliate links. If you buy something through the links on this page, we may earn a commission at no cost to you. Learn more.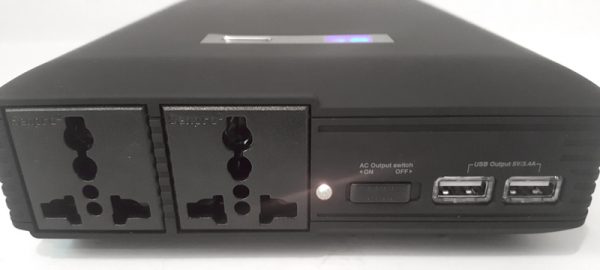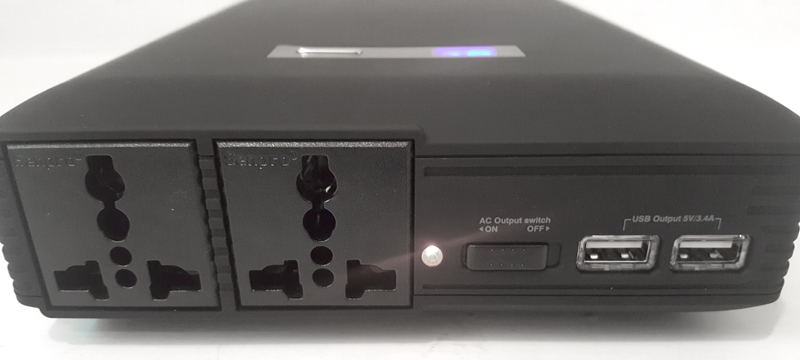 I have become quite the collector of portable power supplys. I have reviewed probably a dozen of them here on the Gadgeteer and I have them everywhere… my house, my office, and my car.  I give them as gifts, and I use just about all of them at some time during the day/week.  I used to have a portable power supply about 4 years ago that had enough juice to charge my laptop almost all the way full, but it died.  So ever since I have looked for one to replace it.  And I believe I have found the solution with the $399 Chargetech PLUG Pro.
What is it?
The Chargetech PLUG Pro (hereinafter referred to as the PLUG) is a portable power supply that can power just about any small gadget or appliance.  It is meant for electronics, so using it with power tools or things with motors probably will not work.  But have no fear, if you do plug something up that the PLUG can't handle, then it will shut down before short-circuiting or overheating.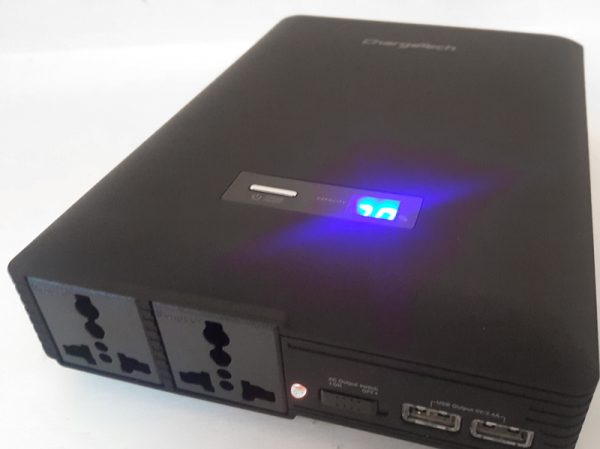 Hardware specs
Weight: 2 lbs 3 oz
Dimensions: 5.6 in (w) x 8.6 in (h) x 1.6 in (d)
Compatibility: International Power Adapter Available
Input:
– 1x Charging Port
Output:
– 2x International AC Outlets
– 2x Fast Charge USB Ports
– 1x USB Type-C Port
AC Adapter comes in both 110V and 220V options for worldwide usage.
When finished charging, the LCD screen will display 'FF' to indicate a full battery.
Input: 100-240V ~ , 50/60Hz, 1.0A
Output: 24.0V ⎓ 1.8A   L.P.S
Certifications:  CE, FCC Listed
Capacity: 54,000 mAh
What's in the box?
The PLUG comes with a cloth carrying bag with a drawstring and a power adapter to charge it.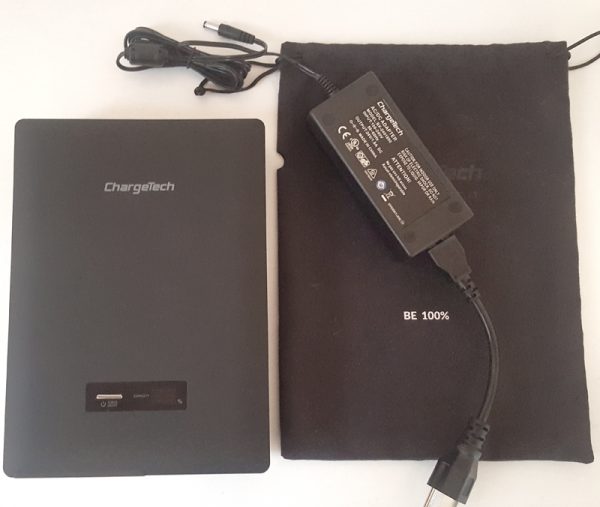 Design and features
The title of this review says the PLUG is 'portable', but it should be noted that it is quite heavy for a portable power supply.  I would say it is about the same weight as one of your kids history textbooks from school, should it won't be a device that you carry around every day.  It will easily fit inside your backpack or large purse, but again, it is heavy coming in at over 2 lbs.  Here is a picture of my Nexus 7 table sitting on top of the PLUG.  It is a little over 1.5 inches in thickness, so it is pretty thick as well.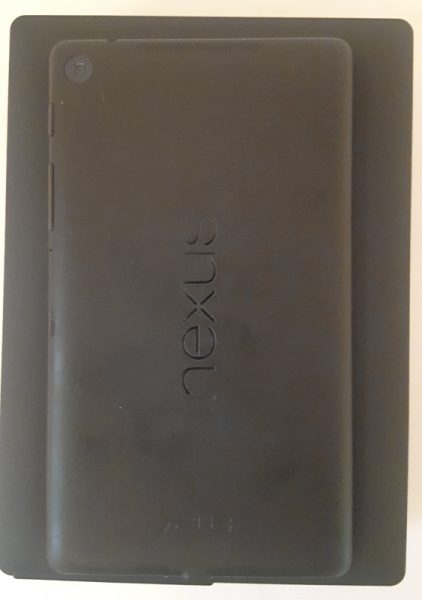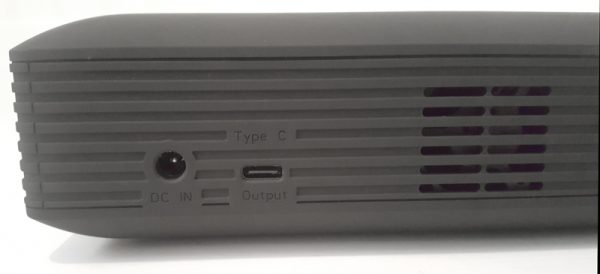 With a USB-C port on the side, 2 fast-charging USB ports and 2 regular power outlets, the PLUG can charge multiple devices at the same time.  I have a bunch of portable batteries around my house, office, and car.  And none of them have these many ways to charge.  I have the 54,000 mAh model and that means I can recharge my Galaxy S6 Plug about 15+ times.  My laptop requires a 19V/3.42V charger, so the PLUG can charge my laptop from completely dead to fully charged in 1.5 hours, and the PLUG can do that 2 times before it needs to be recharged.  Not bad.
And speaking of recharging, it is going to take you quite some time to charge the PLUG because, after all, the capacity is 54,000 mAh.  It will take at least 7-8 hours to fully charge, so I charge it overnight when I need to charge it and by morning it is ready to go.
So what situations is it best to use the PLUG?  Well, because of the size and weight you won't be carrying it around in your pocket unless you are MC Hammer (a little throwback to you 80's music fans). When I travel there are of course wall outlets in the hotel room, and for my cellphone, it is much more convenient to carry one of my small portable charges that really does fit in my pocket.  So I would say that the PLUG is perfect for when you are literally going to a place that has no power outlets.  Like camping, or the park, or working a booth at a convention where your boss won't spring for a power connection at the booth!  You convention workers know what I am talking about.
It has an LED reading on the top that shows you how much juice is left.  And it has all the bells and whistles you would expect like protection from overheating and short-circuiting.  The model I have also has the international plugs.  Which is another great use for the PLUG.  International travelers will find this gadget invaluable for their US-designed gadgets but will also be able to plug in international devices as well.
Positives
Portable (sort of)
Huge capacity
5 plugs for devices
True power outlet on-the-go
Negatives
It is heavy for a portable battery supply
It is very expensive
Fast-charging USB slows down when you also use the power outlets
Final thoughts
For $399, the PLUG isn't for everyone.  But for someone who regularly finds themselves without access to a power outlet, it is worth every penny.  With the number of ports it has, and humongous capacity, and the portability it affords, the PLUG is a great gadget.  Plus, unlike most other portable power supplies, you can actually use it with large gadgets like TVs, laptops, gaming consoles, small household appliances, even CPAP machines.  I highly recommend this gadget.
Price: $399.00
Where to buy: Amazon
Source: The sample of this product was provided by Chargetech.