We use affiliate links. If you buy something through the links on this page, we may earn a commission at no cost to you. Learn more.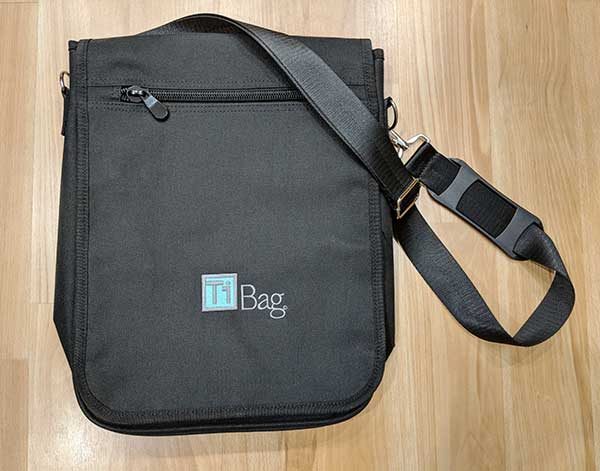 The Gadgeteer will turn 21 years old this summer and that means that we've reviewed a LOT of products over the last 2 decades. One of our favorite products to review are bags, and we've sure reviewed a lot of them. A few weeks ago I was asked if I might like to review the TiBag. The brand sounded familiar to me so I used the site's search feature to search on the name and sure enough, we had reviewed the original TiBag back in 2002, over 15 years ago. I look a little different than I did back then, but how has the TiBag changed? Let's find out.
What is it?
The TiBag is a shoulder bag made of Polyester canvas material that has been designed to hold your laptop or tablet.
Design and features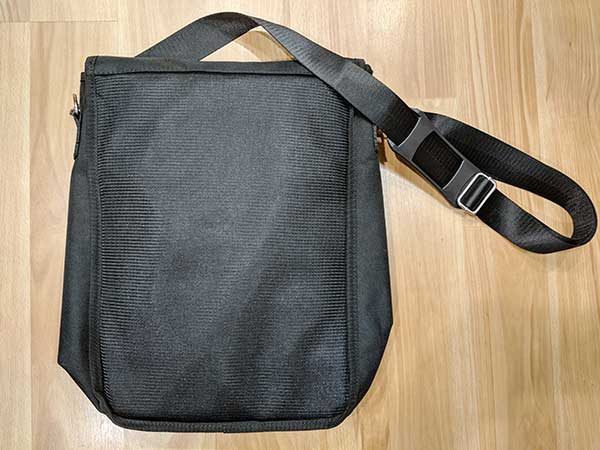 The TiBag is a vertical oriented shoulder bag that is available in a color that goes with anything – Black.
The bag has a flap with a built in zippered pocket on the exterior that is large enough to hold magazines and other flat items. The only branding on the bag is the TiBag logo on the flap. The logo is not bad looking, but it is kind of large. I'd rather see the logo under the flap instead of on the outside.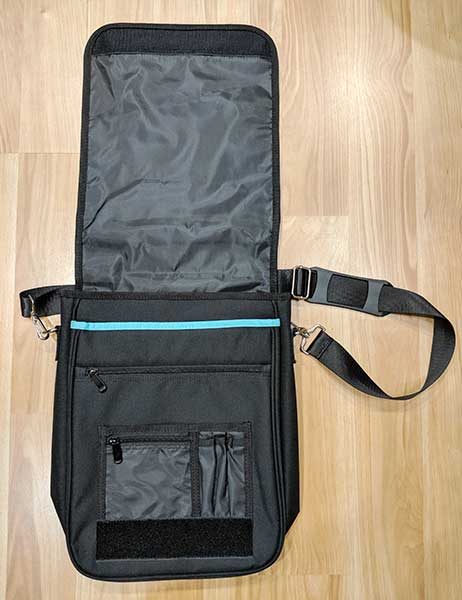 The flap is held closed with a large strip of Velcro. When opened, you will see a small zippered pocket with 3 pen slots next to it, an open-topped pocket behind them, another large zippered pocket behind them, an open-topped pocket behind that one and finally the main compartment. This bag has quite a few pockets, which means it can hold a lot of gear.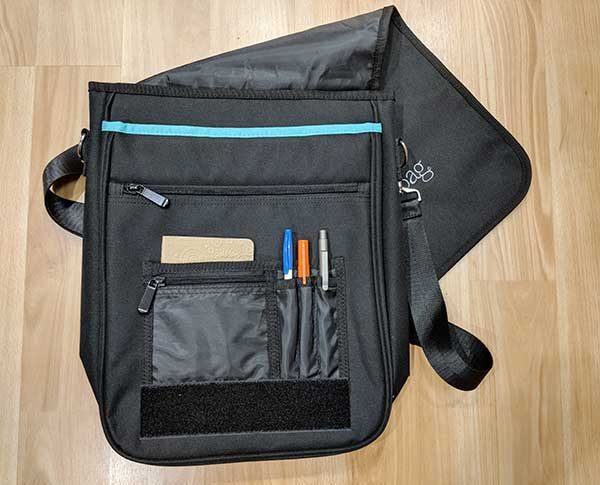 To give you some idea of the size of the pockets, you can see that a typical 3.5 x 5-inch notebook fits in the open pocket behind the pen/pencil slot organization panel.
Speaking of the pen slots, I noticed that they are pretty short, which means that some pen clips barely clip to the edge. This might be an issue if you carry your favorite pens with you and don't want to chance losing one.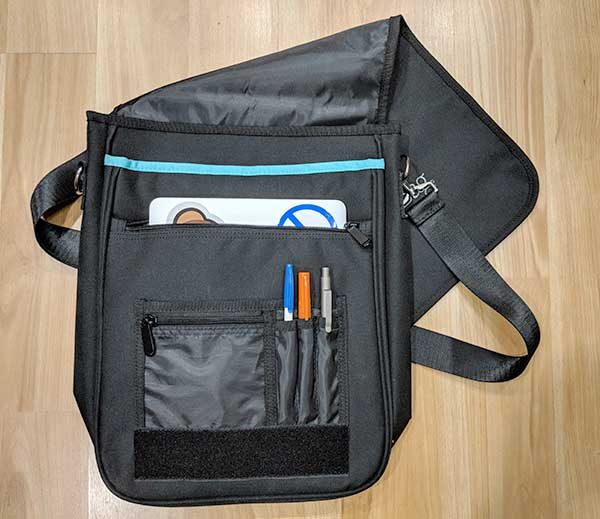 Here you see my 12″ MacBook in the large zippered pocket. Although this pocket isn't meant to hold your laptop, it can easily hold other gear. The front of this pocket is padded, but the back of the pocket is not.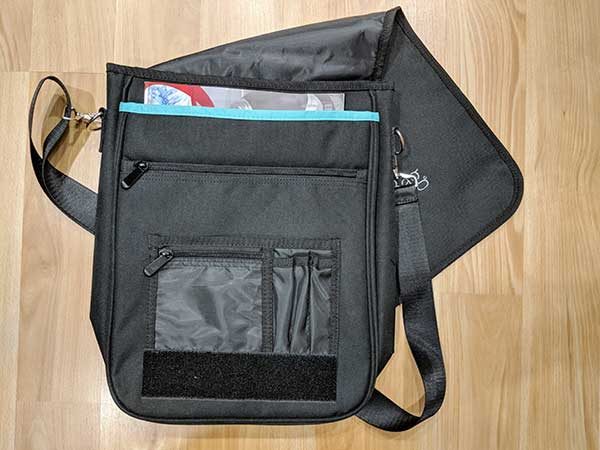 The open-topped pocket behind the zippered pocket is also very large and easily swallows magazines (the magazine in the image above is pulled out just to show it, but the pocket is much deeper) and is meant to be used as a sleeve for laptops and tablets.
The main open compartment is padded on the back, sides, and bottom, and is very roomy. It can hold even large 15-inch and maybe even 17-inch laptops, but if you use this compartment for your laptop instead of the TiBag's built-in sleeve, you will probably want to put the laptop in another protective case since the main compartment is large and your other gear might rub against the laptop when you're mobile.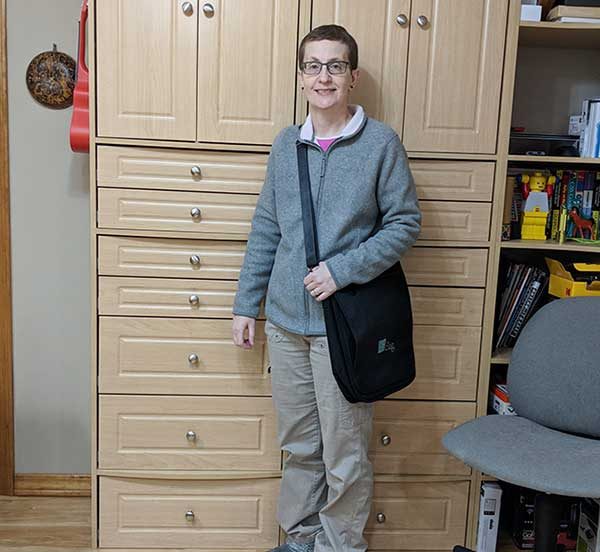 Here I am carrying the bag. For reference, I am 5'6″ and weigh about 129 lbs.
Positives
Inexpensive
Plenty of room for gear
Removable shoulder strap
Negatives
No grab handle
Pen slots too shallow
Final thoughts
There isn't much to fault with the TiBag. It's made well, has a simple design and enough pockets to carry all your gear. I do wish it had a grab handle to make it easier to move into and out of a vehicle, but for less than $40, it's a bargain for someone looking for a good deal on a basic shoulder bag to carry their laptop and everyday gear.
Price: $34.95
Where to buy: tibag.co
Source: The sample for this review was provided by TiBag.