We use affiliate links. If you buy something through the links on this page, we may earn a commission at no cost to you. Learn more.
REVIEW – Every gadget I have reviewed has one important thing in common: They all use power. It doesn't matter if it's a smartphone, Bluetooth speaker or wireless headphones—the batteries eventually need charging. To charge my various devices, I use outlets, hubs, my car and when I'm not around a power source—a battery backup. Let's now take this a step further—the electricity is out and won't return for a few days (when you live in Florida this isn't far-fetched), your devices are dying and that trusty battery backup is drained also. Now what? Consider a large backup for your backups—a portable power station. One such mini-monster is the Jackery Explorer 240Wh Emergency Backup Lithium Battery.

What is it?
The Jackery Explorer 240 is a portable power station. Among its many ports are a 12V auto, two USB and one 110V AC. It's made for outdoor and indoor use and is capable of charging multiple devices at the same time. It is a sine wave inverter. This means that the power output is clean power—like utility-supplied electricity. Inverter power is safer for delicate electronics.

Specs
Capacity: 240Wh
Battery Type: Lithium-ion
Weight: 6.6 lbs
Dimensions: 9.0'' x 7.8" x 5.2"
Input: 8mm DC, 12V~30V / 40W max.
AC Output: 110V, 200W (300W max.)
Car Port: DC 13.3V, 10A
USB Outputs (2): 5V, 2.4A (each)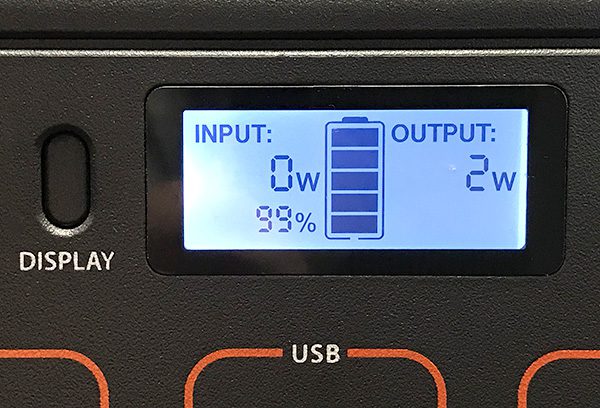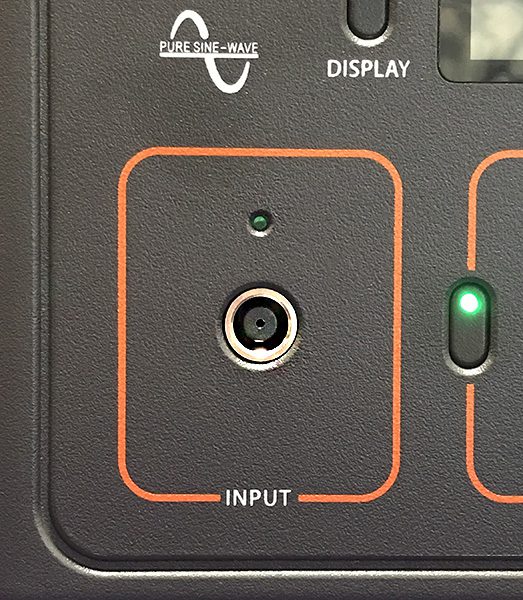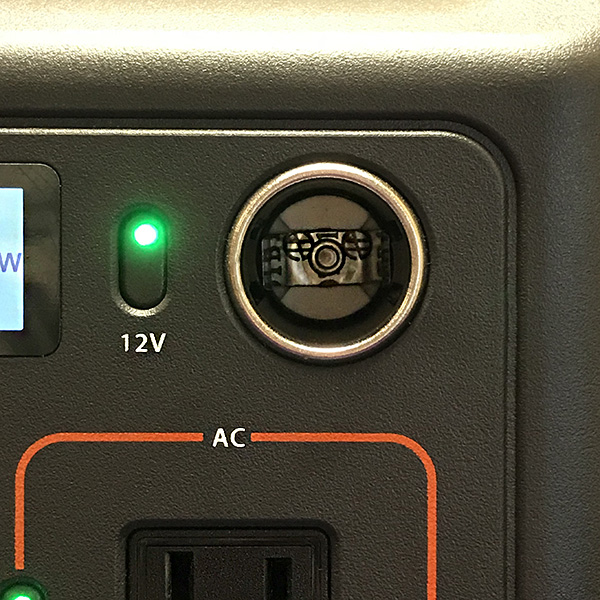 Design and features
The Jackery Explorer 240 is a power station that can power almost anything for a decent amount of time—depending on the device. For example, its 240Wh will recharge a tablet 7+ times, smartphone 20+ times, laptop 3+ times, a GoPro 40+ times or even power a car cooler for 6+ hours or a 32" TV for 3+ hours. If you're camping, the Explorer 240 will power a 5W light for 40+ hours. In other words, it should easily power a weekend camping trip. 
If you're a serious camper, optional solar panels will recharge the Explorer 240 in 10 hours (depending on sunlight). Jackery's 50W solar panel will cost an extra $200. Otherwise, the Explorer 240 will recharge in 7 hours via house outlet or 12V car charger (both cables included).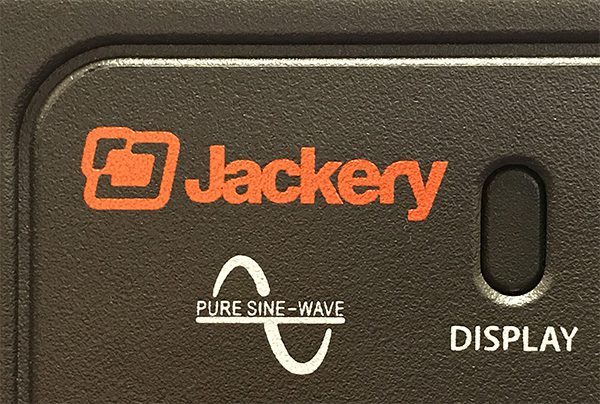 Note that you cannot take the Explorer 240 on an aircraft. It is not waterproof, so if used on camping trips, it should be kept out of the elements. All of the Explorer 240's power comes from lithium ion batteries, so it's completely silent with no vibration and zero emissions. 
Many safety features are built in using what Jackery calls its Battery Management System (BMS). BMS offers protection from short circuits, over current, over charging, over voltage and is temperature resistant. It comes with a 24 month warranty.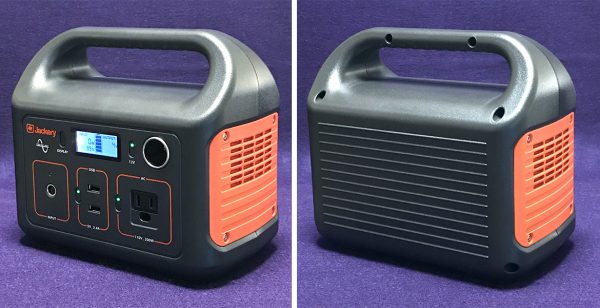 The Explorer 240 weighs less than 7 lbs. and is easy to carry with its conveniently oversized handle. It's constructed of high impact plastic with all the ports placed on one side, so there's no guessing when searching for the correct port. Each of the ports has its own power button that lights up when on. Note that plugging in a device does not automatically charge the device. The corresponding button for that port must be pressed.
Also on the port side is a light-up LCD window that shows total power consumption in watts (if it goes over 200W, it will automatically shut off). For example, charging a smartphone takes a whopping 1-2W! The LCD also shows the percentage of how much battery life remains on the Explorer.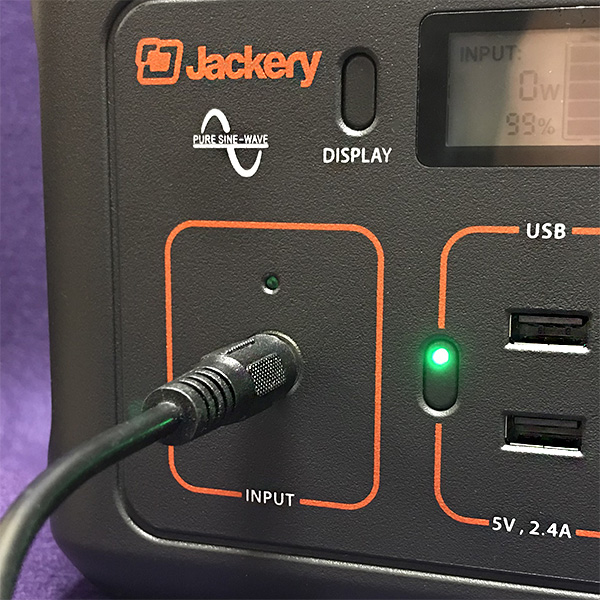 Using the Explorer 240 couldn't be easier. Just carry and plug-in devices as needed. All ports are well made, so any connection feels solid and secure. The small size makes it easy to store without taking up much room in either a car or tent. Plus its rugged exterior feels like it will last for years while enduring rough handling.
What I like
Lightweight and easy to carry
Powerful
Totally quiet
No fumes
All ports on one side
What needs to be improved
Not water resistant
Expensive

Final Thoughts
You might say that the Jackery Explorer 240 is a one-trick pony and technically you would be correct. But what a pony it is! It's comforting to know that you can have hours of quiet, safe and reliable power instantly available during extended blackouts, camping trips or even as part of a winter emergency kit for your car.
Note: If you are unfamiliar with the Jackery name, They've recently teamed with Honda, who will market identical power stations (with slightly different battery capacities)  under the "Honda by Jackery" label. If Honda is confident enough to put their name and reputation on Jackery's power stations, then that should count for something.
Price: $299.99 US
Where to buy: Amazon Use the coupon code UN6X64UC for $30 discount.
Source: The sample for this product was provided by Jackery.