We use affiliate links. If you buy something through the links on this page, we may earn a commission at no cost to you. Learn more.

ARTICLE – A few weeks ago I asked everyone on the Gadgeteer team to send me a list of their favorite 3-5 products of 2018. I told them that the products that they pick didn't need to be restricted to the items that they had reviewed this year, but that they could include any products that they have enjoyed using most during the past year. Was there one type of gadget that was the most popular with the entire team or was it a mixture? Let's find out. Here we go with part one of the Gadgeteer's favorite gadgets of 2018. You can also check out part 2 and part 3.
Julie Strietelmeier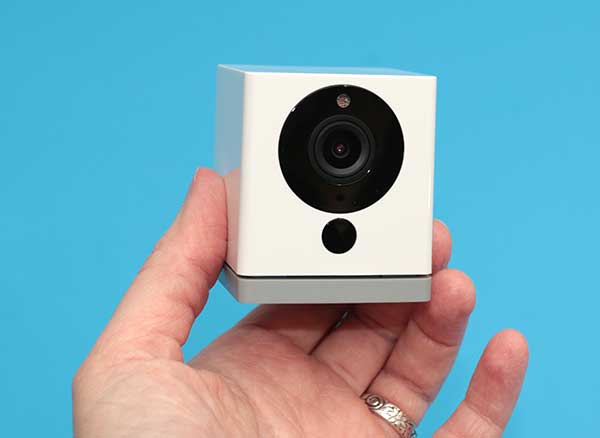 I reviewed the WyzeCam security cameras late last year, but I have enjoyed using them so much that I have purchased additional cameras this year including their newest pan and tilt version. I even helped my neighbor set up several cameras in his home and he loves them too. These cameras are small, have great image quality, are simple to set up, and are crazy inexpensive at only $26 each on Amazon. I have my fingers crossed that they will come out with an outdoor version of this camera soon.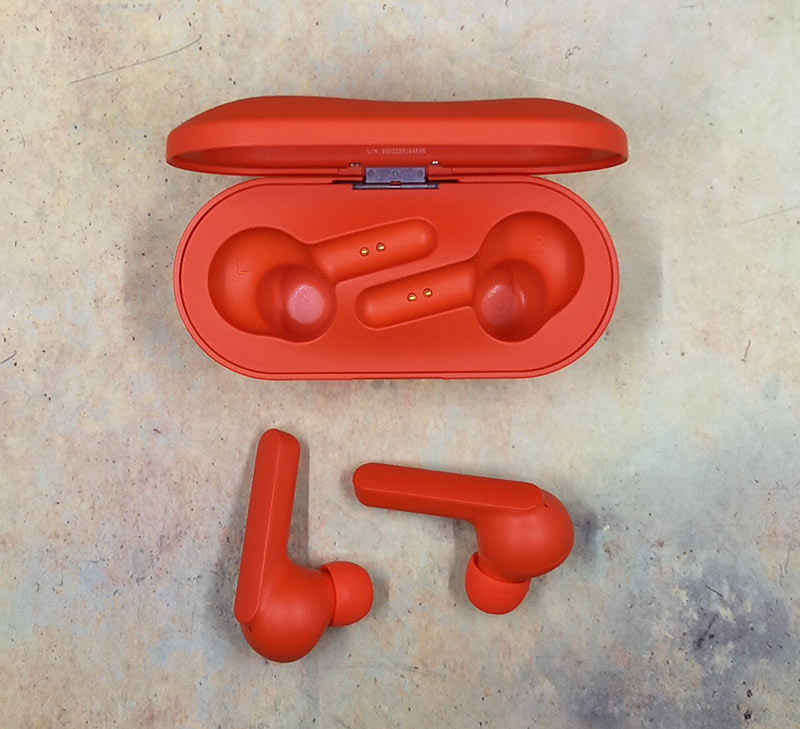 My personal quest to find a pair of Bluetooth earbuds that could earn a spot on my favorite gear page has ended (for now) with the Mobvoi TicPods Free wireless earbuds. I love the fit, comfort, and sound of these earbuds. The only issue is that they have a slight audio delay when I use them with a laptop to watch Youtube videos. I can live with that issue because everything else about them seems perfect. They are $129.99 on Amazon.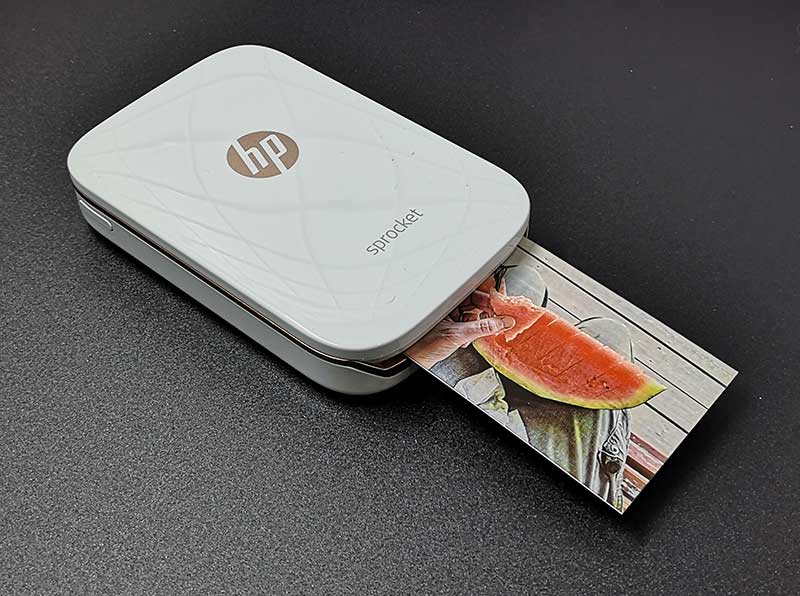 I've tried several mini printers and the HP Sprocket photo printer is my current favorite. It prints out sharp colorful prints on peel and stick paper which makes the pictures perfect for people like myself who keep a journal. It's also small enough to take with you when you travel. You can find them for less than $100 on Best Buy.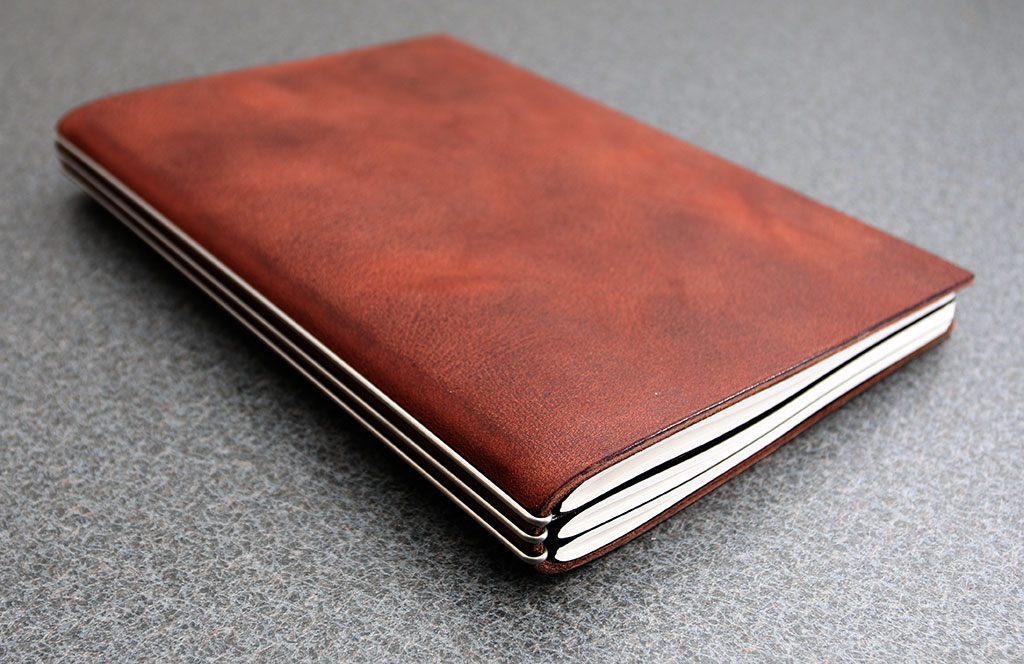 I reviewed the German made X47 notebook back in 2016 but didn't actually use it for my daily journal until this year. I keep a scaled down version of the Bullet Journal system to keep track of all the things that I need to do on a daily basis in addition to jotting down snippets of my day. I liked this notebook because it uses a unique steel rail system to hold the notebooks in the cover. The problem is that I just finished filling all three inserts and now I'm looking for a replacement to use starting 1/2019. I'd keep using this gorgeous leather cover if only I could buy the inserts here in the US instead of ordering them from X47.com in Germany as they are too expensive.
Joe Porletto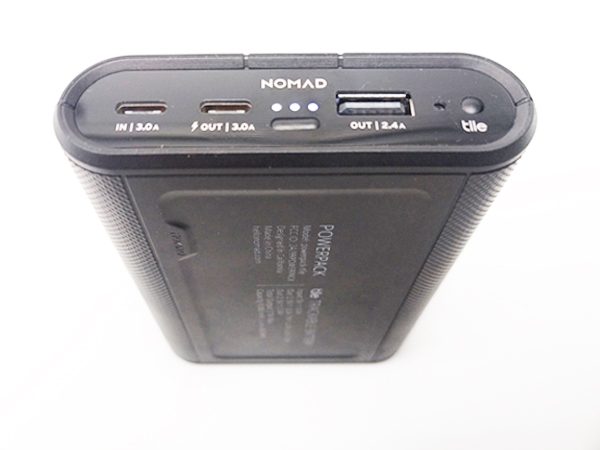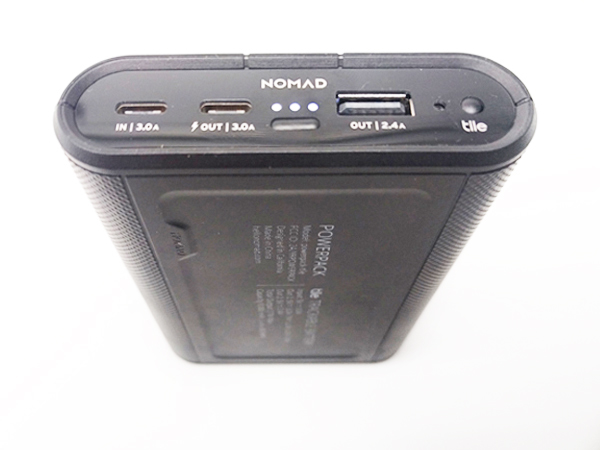 I love Nomad Tile Integrated PowerPack and it's been in my EDC bag since the day I reviewed it. It's built like a tank, holds a charge forever, and has the added bonus of being 100% trackable via the built-in Tile functionality. Knowing that I can charge every device I'm carrying AND be able to find my bag if it ever gets misplaced or stolen gives me great peace of mind and is definitely worth the purchase price for the Nomad Tile Integrated PowerPack. The PowerPack is still available for purchase from Amazon, but the price has increased to $119.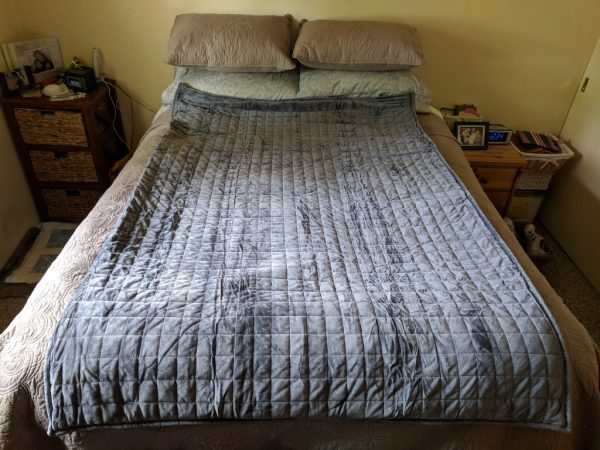 I've never had a really good night's sleep like I've had since I got my Gravis Weighted Blanket. I find now that when I'm sleeping away from home, I find it difficult to fall asleep without the Gravis. The quality of the blanket has held up to multiple cleanings and countless nights of sound sleep. There are a lot of weighted blankets on the market right now, but I feel like the Gravis blanket stands head and shoulders above the rest. The Gravis is available from Ethohome.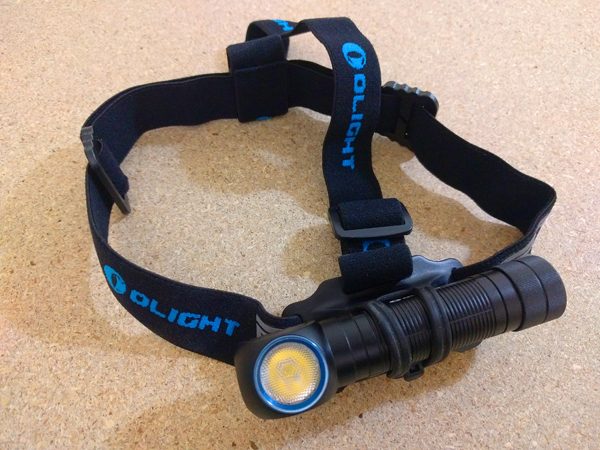 The Olight H2R Nova Flashlight is another gadget that went immediately into my EDC bag right after I finished my review. It's been along with me on every camping trip, hiking excursion, and snowboarding trip since. The battery life, brightness, and versatility of the Olight make it a great addition to any EDC kit. I love being able to pull out my little Olight and virtually light up the night when needed. Being able to use it as a headlamp as well as a handheld light is terrific as well. The Olight is now available from Amazon for $89.95.
Janet Cloninger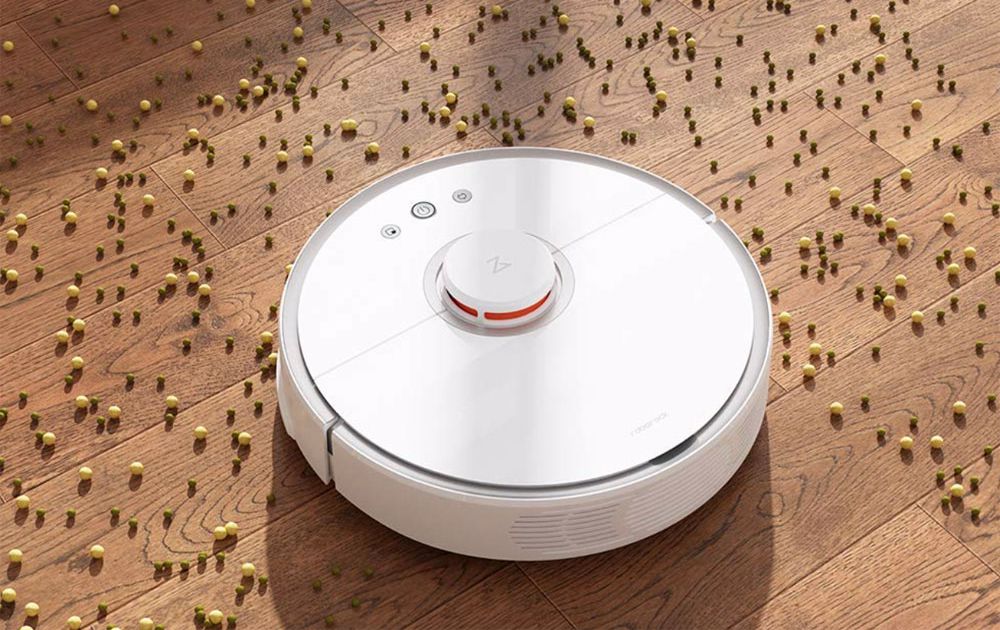 There's nothing better than help around the house, and the Roborock S5 robotic vacuum and mop cleaner is a big help.  Using GPS, it maps your house and knows where the obstacles are.  It can vacuum your whole house in one run, or you can define just the area you want cleaned. If you want, you can even have it mop (with clear water and a microfiber cloth) areas with hard floors. It's quiet, and it can be scheduled to run any time of the day or night.  At about $547 on Amazon, it's not cheap, but it is a bargain!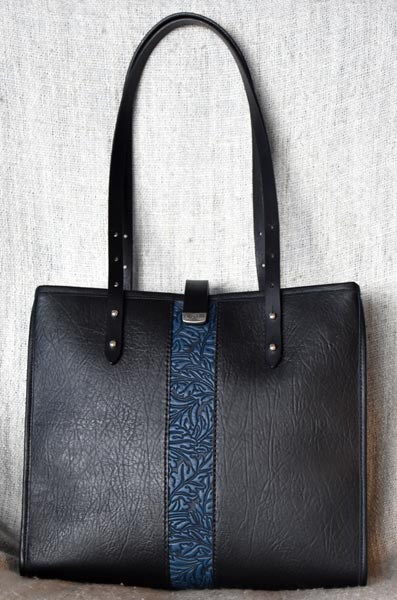 The Sonoma Tote from Oberon Design is a great EDC bag for your laptop and/or tablet and other gear, but it's also suitable for use as a purse or a shopping tote.  Like all Oberon products, it's made of thick, beautiful leather with a beautifully embossed design.  It's $295 from Oberon, and it will last for years and years.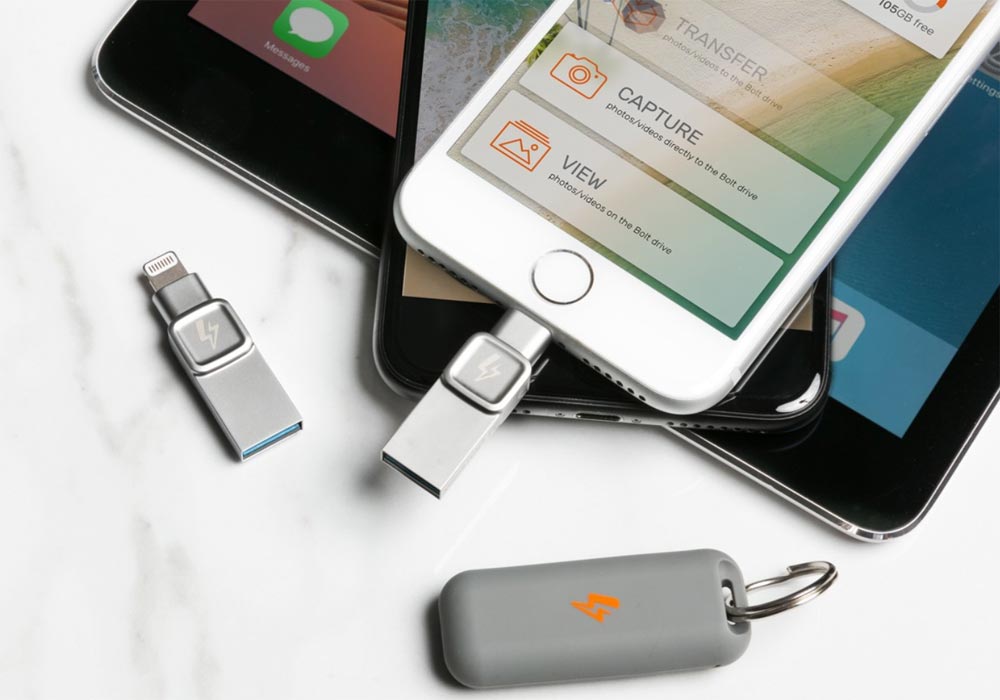 The Kingston DataTraveler Bolt Duo is a great way to transfer images from an Apple mobile device to your computer so you can free up space on the mobile device.  Or you can use it just as a backup, even if you don't need to save space on your mobile device.  You can also use the Bolt to transfer pictures back to the mobile device, if needed.  And you can store images and videos directly from the camera to the Bolt without using any space on your iPhone or iPad.  The app is simple and easy to use on both iPad and iPhone.  And you can backup both your iPhone and your iPad, or even your family's devices, to the same Bolt Duo.  It may be perfect for its intended functions.  It certainly makes getting my review images from my iPhone to my MacBook Pro a snap!  It's about $45.00 on Amazon.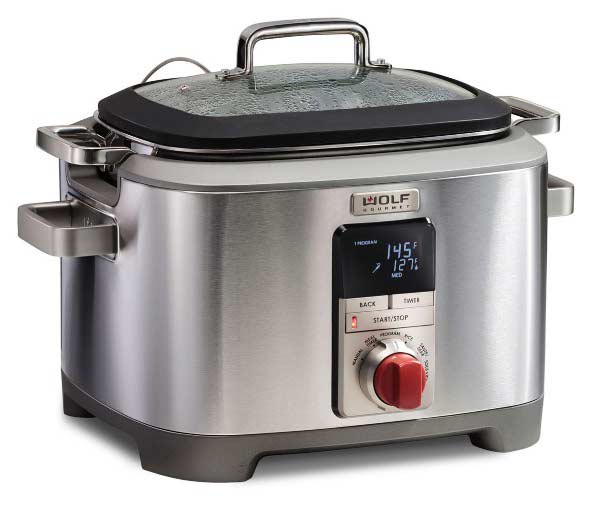 I needed a new slow cooker earlier this year when the one I had been using for years died.  The Wolf Multi-Function Cooker is a great slow cooker, but it performs other functions, too.  The slow-cooker mode can be completely manual, can be set on a timer to be done when it's time to eat, or you can use a program or a temperature probe to cook until it has reached the correct degree of doneness.  You can also sauté or sear in the cooker, and you can use it as a rice cooker.  I use it a lot as a slow cooker, but my absolute favorite function is the sous vide mode to cook food to the correct degree of doneness before using it in a recipe or just searing it before serving.  The Wolf Multi-Function Cooker is about $600 from Wolf.
Alex Birch
2018 may not have been the best year overall, but for gadgets… pretty darn good. Here's three of my favorites – Alex.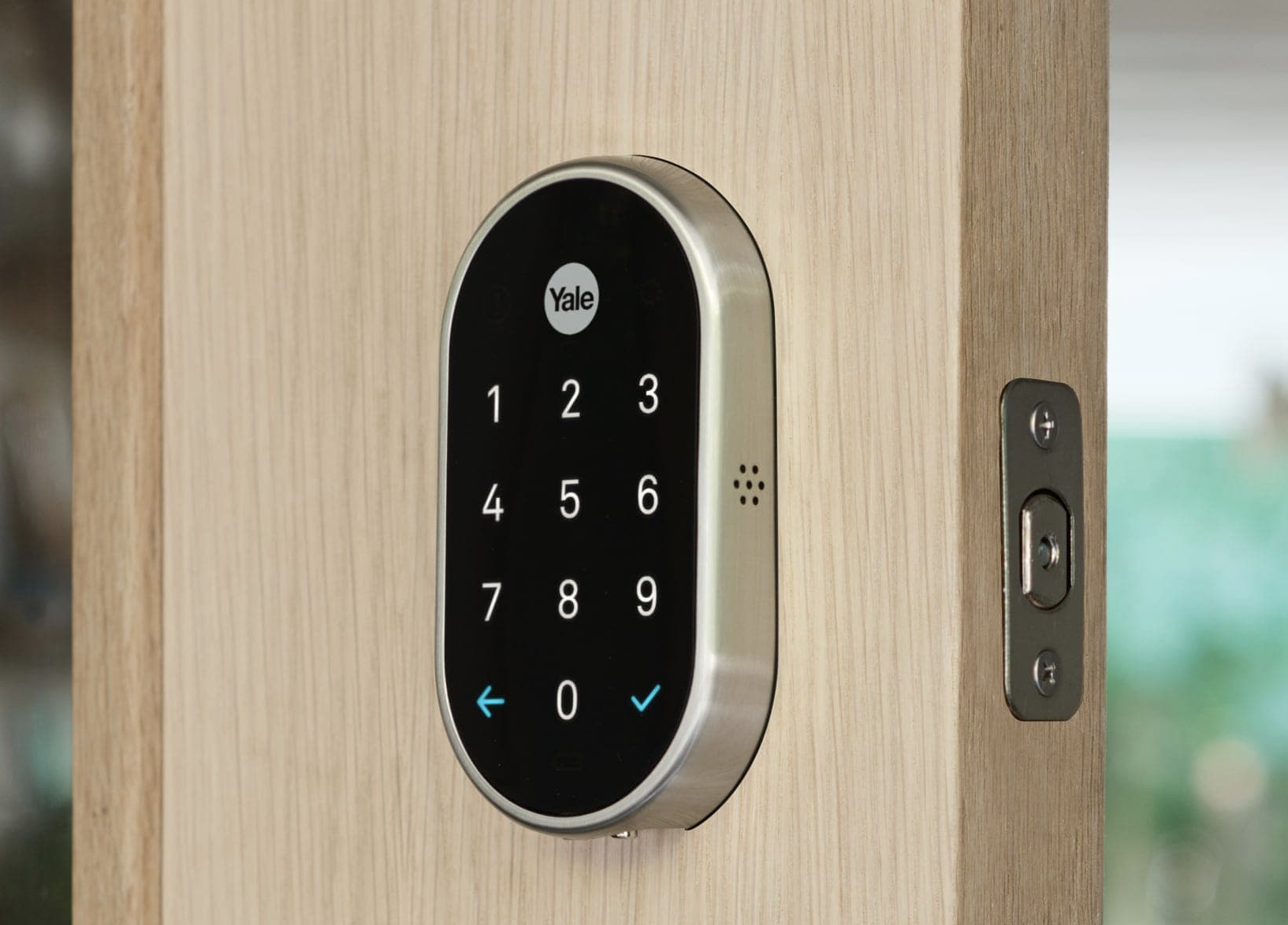 In my opinion, Nest nailed this one. The Nest X Yale Lock installs easily and setup was a breeze. On the inside, there's a dial for locking the door as you head to bed, or you can do that from the app if you forgot. From the outside, it's a number pad that becomes visible when you touch it so there's no explanations needed when you need to let someone in. Just send them a code and you're done. Nest.com – $249+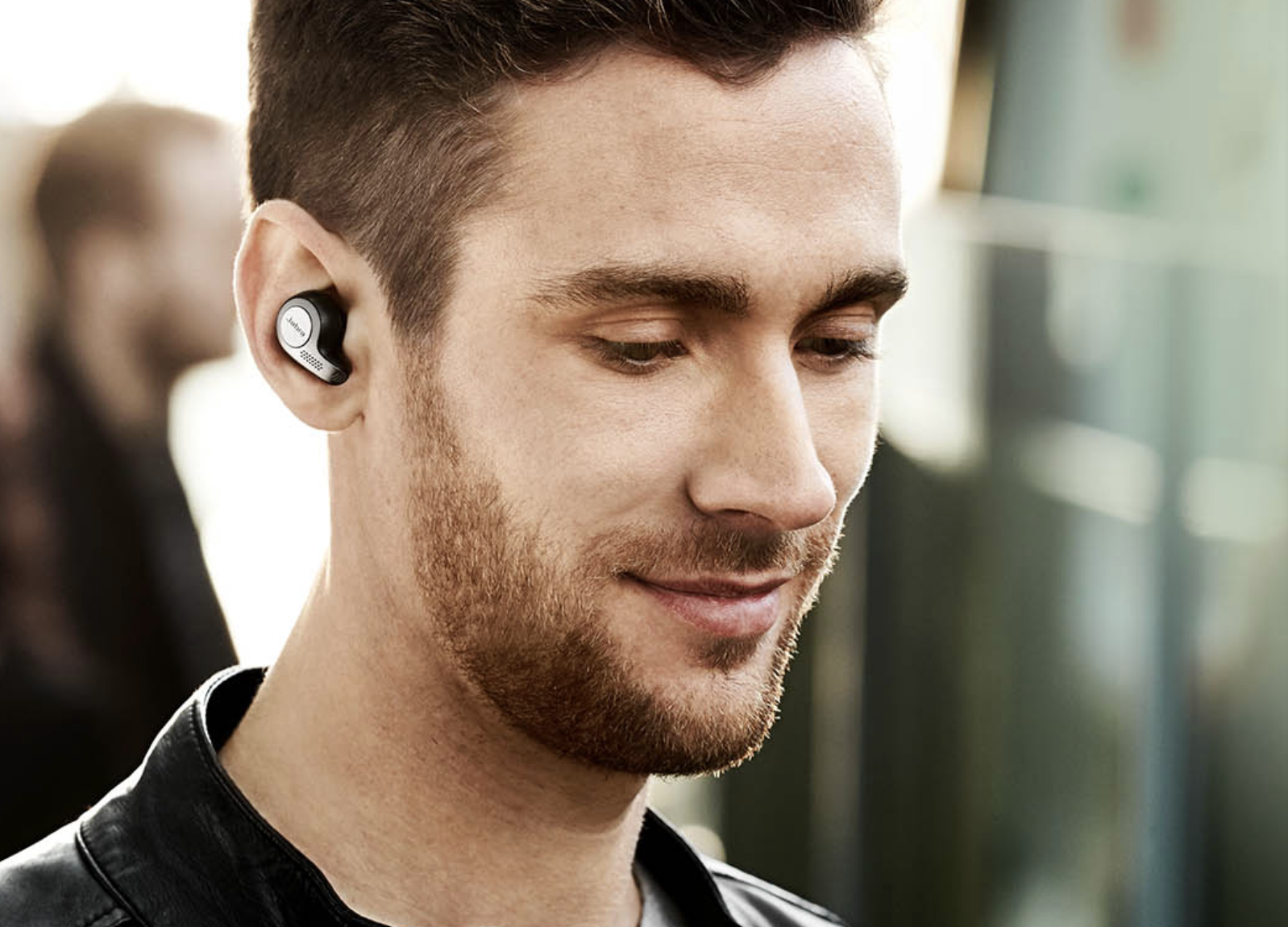 As much as I liked my Airpods, they just didn't fit my ears. I picked up a pair of the Jabra Elite 65t earbuds on Black Friday after reading the review by our own Dave Rees, and I'm very happy that I did. They solved my fit issue, they're comfortable and voice clarity is great. The hear-through feature that lets you adjust the amount of surrounding sound you let in makes them perfect for wearing at work where you're frequently being tapped on the shoulder. Jabra.com – $169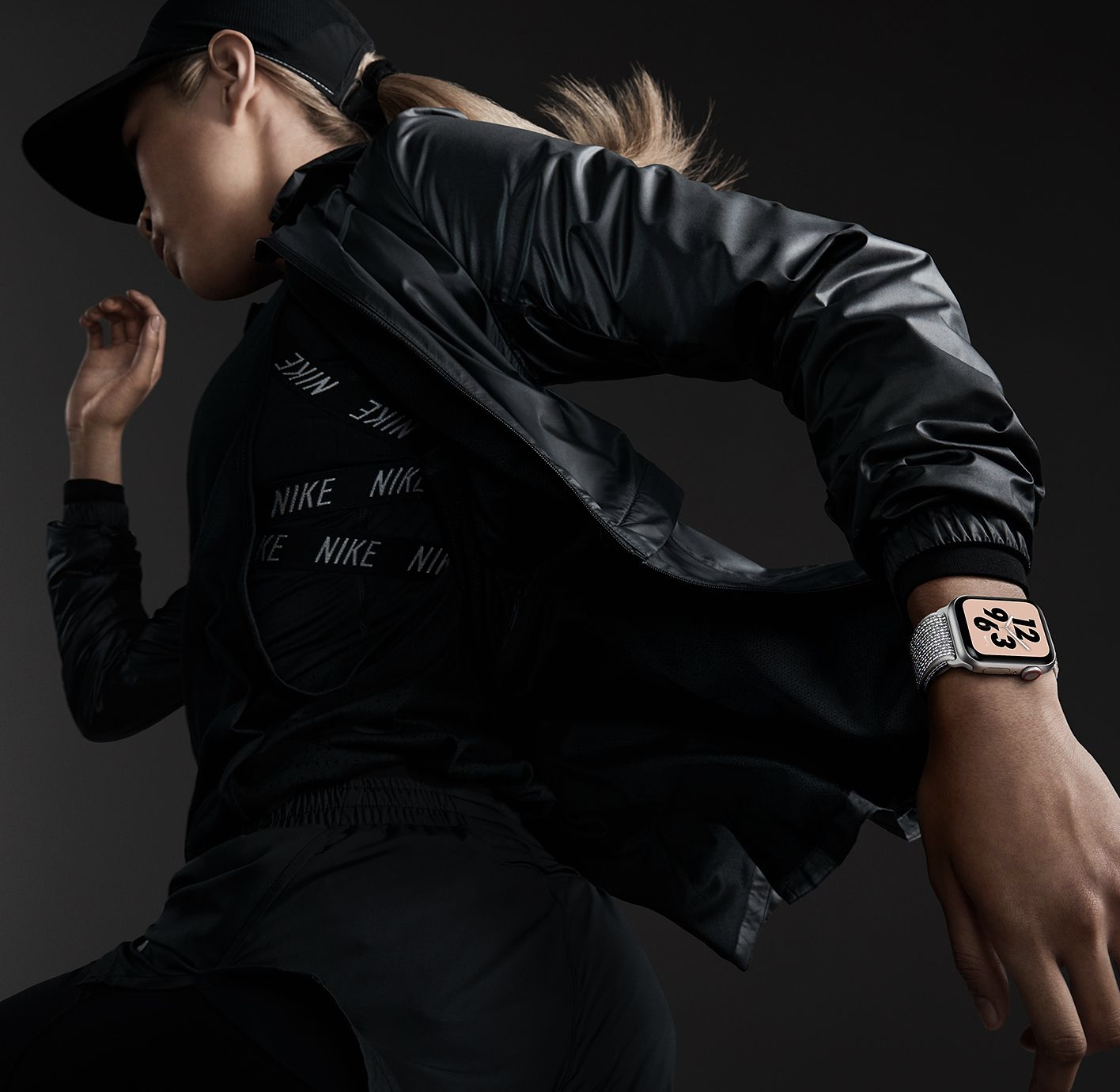 The newest Apple Watch Series 4 is my daily driver. It reminds me to move around, unlocks my mac whenever I return to my desk and provides numerous shortcuts to things I do every day. Sure I have to charge it every night, but I don't mind routine. If you have a Series 0-2 watch it's worth the upgrade for speed alone and it just keeps getting better with updates. Apple.com – $399+
Raul Sanchez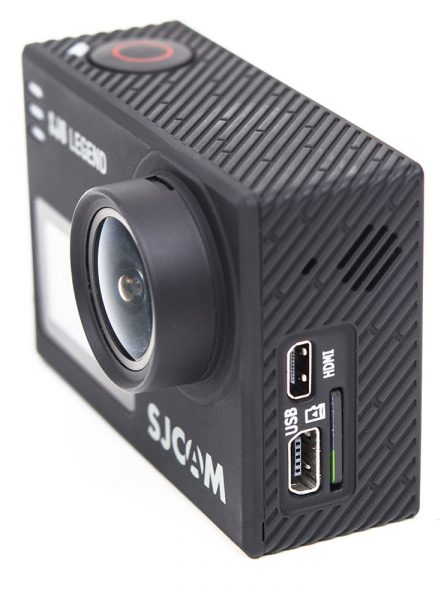 Being a content creator, having a camera is a necessity. And having a video camera that is compact, easy to use, waterproof capable, and has great quality, the SJCAM SJ6 Legend is one of my go to cameras. I have several other SJCAM cameras that I had the fortunate opportunity to review that I still have, and use from time to time, but the SJ6 Legend is my favorite. I love the quality, I love the touchscreen on the back, and the built-in image stabilizer is great when I have to hand hold it. There are times when you have to do a run and gun type shooting, and having that extra stabilization really helps in capturing usable footage. Plus, being able to shoot 4K at 24frames is a great option in an action camera. You can find one for $125 on Amazon.<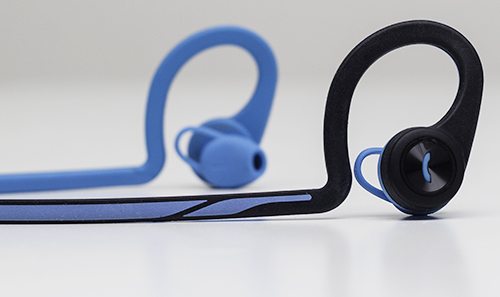 Since the day I got my hands on the Plantronics BackBeat Fit headphones I have not looked at any other Bluetooth headphones in the same way. To me, these headphones are the epitome of what Bluetooth headphones should be. The headphones are very low profile so they aren't bulky. Not only are the buttons located in the most convenient areas on the headphones, but they are amazingly responsive. And the sound quality is superb. In my opinion, they are the best Bluetooth headphones that I have used. Being sweatproof is always plus. The battery life is awesome, and the sound quality is fantastic, especially the mids and lows which are almost non-existent in many other Bluetooth headphones.  Having audio prompts, such as the status for the battery, On/Off, pairing, and connection make these headphones so user friendly. You can find a pair for around $70 on Amazon.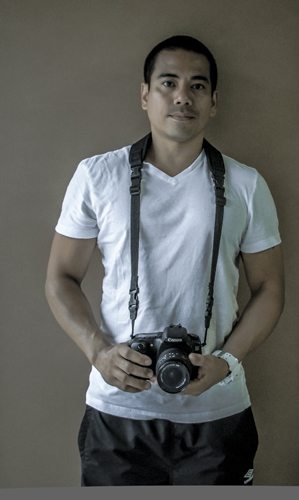 The OP/TECH USA Utility Sling Strap camera strap is one of the most used products that I reviewed. It literally has been on my cameras since the day I received it. First, I had it strapped on my Canon 60D DSLR camera and then when I bought a Canon 5D Mark3 I couldn't wait to put it on. It was one of the first things I did after unboxing the 5D Mark3 and attaching the lens to the camera. This strap is just the best strap to have for a DSLR camera.
Not only is the neoprene soft and comfortable, but it also helps alleviate the weight of the camera, especially having a body grip with 2 batteries. I love how quick and easy it is to remove the camera thanks to the heavy duty plastic connectors. And it's just as fast and easy to clip the strap back onto the camera. For all the years I have had this strap, and all the photoshoots, weather conditions, and beatings this strap has gone through, the neoprene is still in good condition and there is little to no wear and tear on the strap itself. You can find a wide selection of these straps on Amazon from prices less than $10 and up.
Andy Jacobs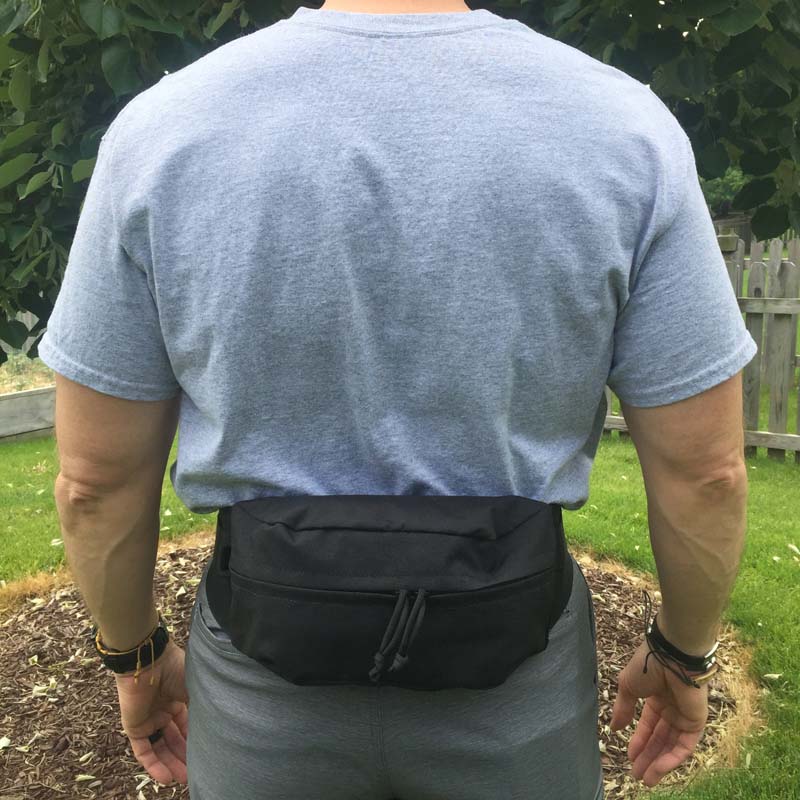 I didn't think I'd use a waist pack—until I used the Mission Workshop Axis Modular Waist Pack. Mission Workshop has done an excellent job with their Axis Modular Waist Pack between its thoughtful design, high-quality construction and low-key looks. Made with a high tenacity 500D nylon exterior and TPU coated nylon interior and a special zipper, it has a high degree of water resistance. It also has a total volume of 2.5 Liters, with multiple interior pockets for organization, it is great for smaller EDC items as well as some extras. Additionally, its "Modularity" comes from its compatibility with other Mission Workshop bags and packs. I took the Axis Modular Waist Pack on a family trip around Europe last summer and I used it almost every day—it was a great, smaller and more manageable alternative to a larger day pack, carrying just the essentials. The Axis is a bit on the pricey side at $120, but Mission Workshop is known for their high-quality, durable gear.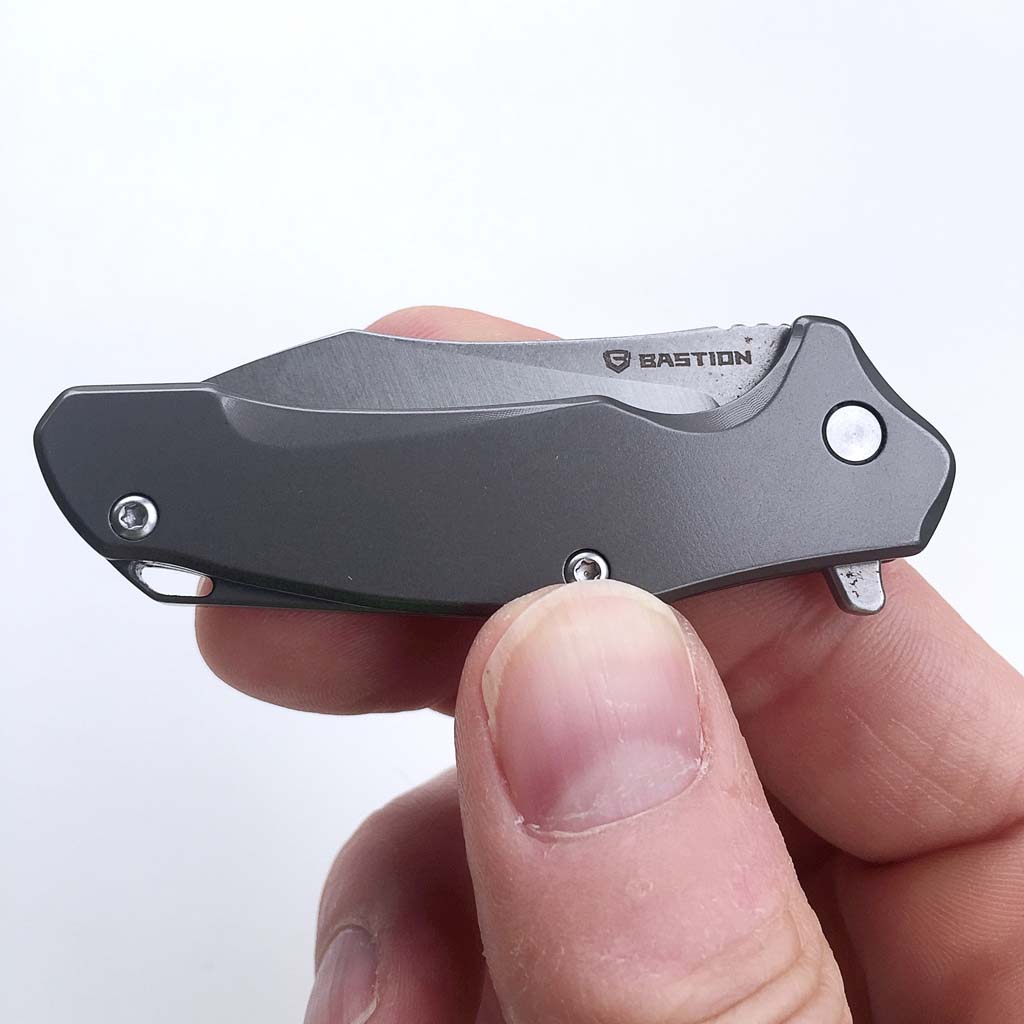 I'd never been much of an EDC knife carrier, until I reviewed the Bastion Braza Bro EDC folding mini-knife. This small (2.75″ long when folded) folding knife is small but super functional, with its D2 steel blade, "flipper" style fast deployment mechanism (with ceramic ball pivot), frame lock (with titanium coated stainless steel frame), side pocket clip and lanyard hole, it is feature-rich. I just slip or clip the Braza Bro into my pocket and although it is barely noticeable, it is always ready when I need it. I've been carrying the Braza Bro almost daily since I reviewed it. It is also an affordable $39.99 on Amazon.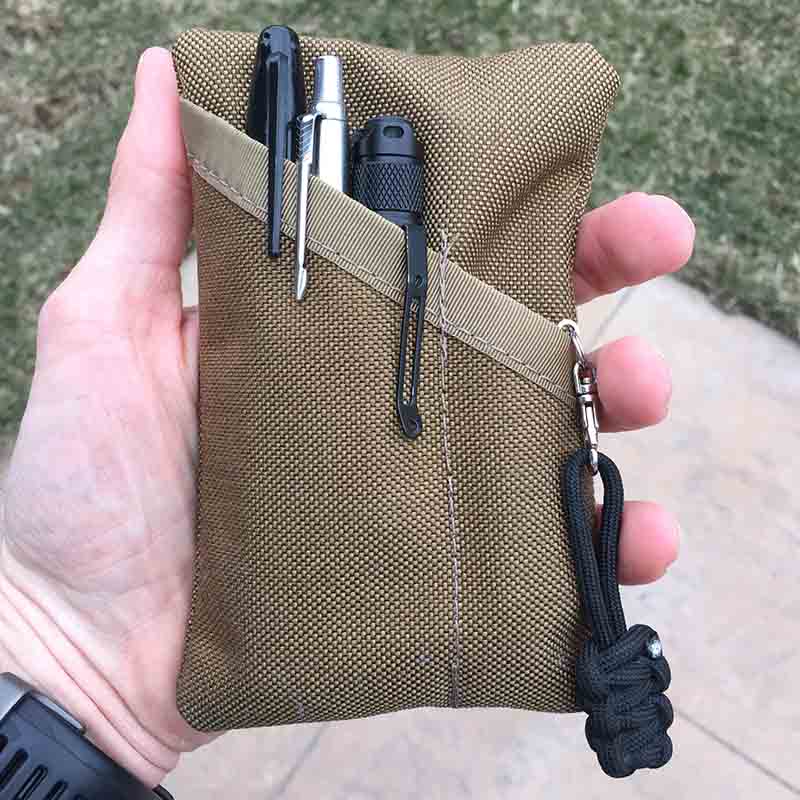 Founder of Yellow Birch Outfitters Jason Polaski has done an outstanding job on these pocket-sized pockets that are designed and built to help hold and organize the smallish EDC items that might typically just float around in your pocket or bag. Each is made of 1000D Cordura nylon with YKK zippers and 550 paracord pulls for durability and feature a single large zipper pocket with 2 or more smaller pockets on the outside where you can quickly access items like a knife, pen or flashlight. One or the other of these has been part of my EDC since reviewing them. The PocKit is the smaller model for $39.99 and the PocKit Pro is the slightly larger model for $49.99 from Yellow Birch Outfitters.
I have been using the North St. Bags Scout 21 VX Duffel every day since we posted the review, and I have to say that so far it appears to be one of the best made, most durable duffel bags I've ever owned. Its waterproof LS42 Smoke X-Pac shell and zipper make it super water resistant, but also super durable; I've been using it to transport my workout gear to and from the gym and this means it can see quite a bit of wear and tear, but it hasn't shown any wear at all. In fact, it still looks literally brand new after many months. I really dig the "Smoke" color scheme of the one I reviewed, but North St. Bags also has the Scout Duffel in other colors and sizes. Yes, this duffel has a fairly expensive price tag at $114.99 from North Street Bags, but if you are looking for a duffel bag that might last forever, give this one a look.
Jacob Haas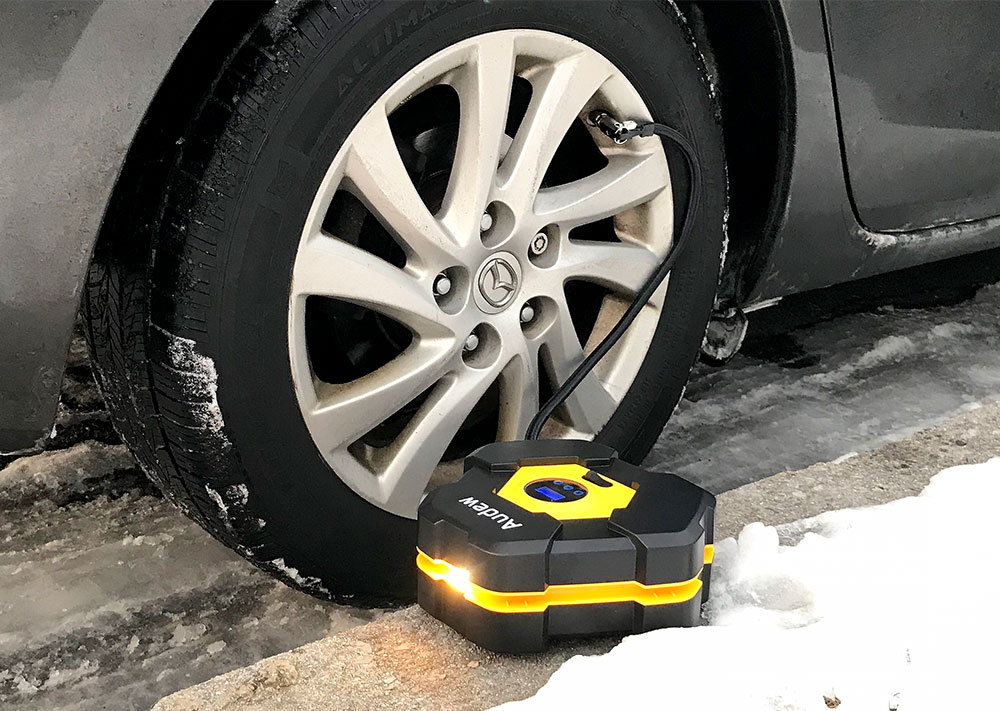 The Audew Tire Inflator may seem like a boring selection, but as the unfortunate victim of not one but two slow leaks in my tires, I was awfully glad to have this portable inflator. A small air compressor is an invaluable addition to your car's kit, and Audew's offering is a solid one and it's only $36 from Amazon.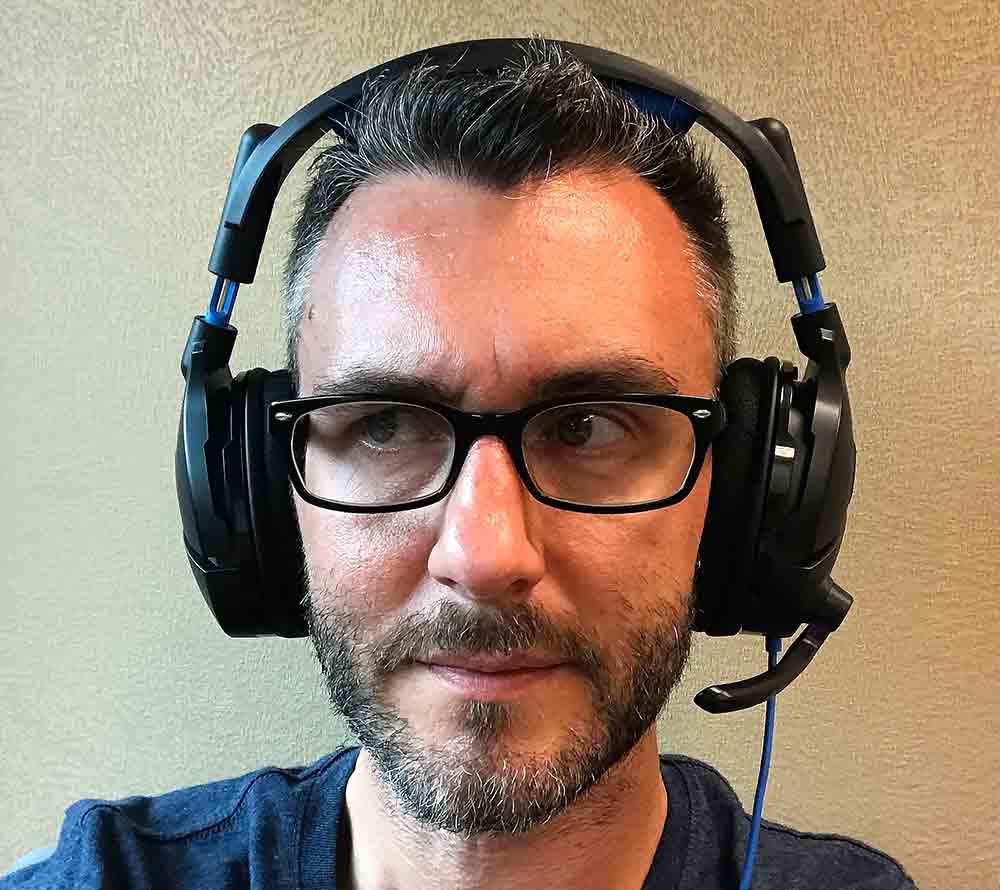 Every online match that I played with the Turtle Beach Stealth 300 Headset has sounded amazing, and the in-ear mic monitoring helps to avoid trying to shout over the volume of the action. Plus, this headset is probably the most comfortable pair I've ever worn. Highly recommended and only $65 on Amazon.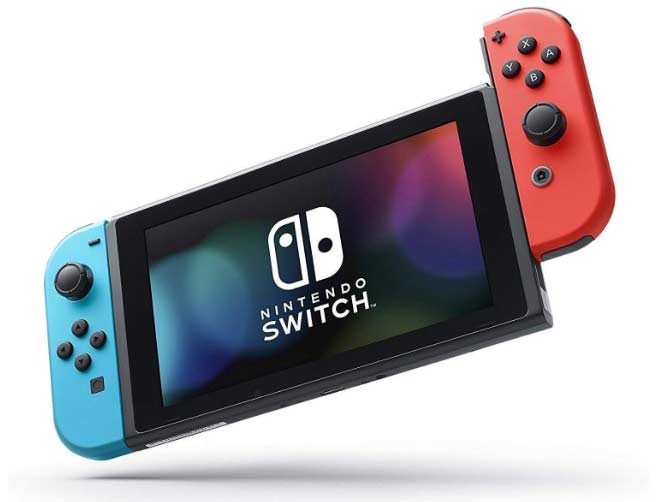 My second-most used gadget this year outside of my cell phone is theNintendo Switch. We only have one TV in the house and it's usually being taken over by my wife or daughter. Not that I'm complaining, but it leaves very little time to play games on my Playstation. The Switch gives me plenty of time to play triple-A games curled up on my couch, in short breaks at work, and pretty much anywhere else. I'd say it's my favorite piece of tech this year, hands-down. You can buy one for $299 on Amazon.