We use affiliate links. If you buy something through the links on this page, we may earn a commission at no cost to you. Learn more.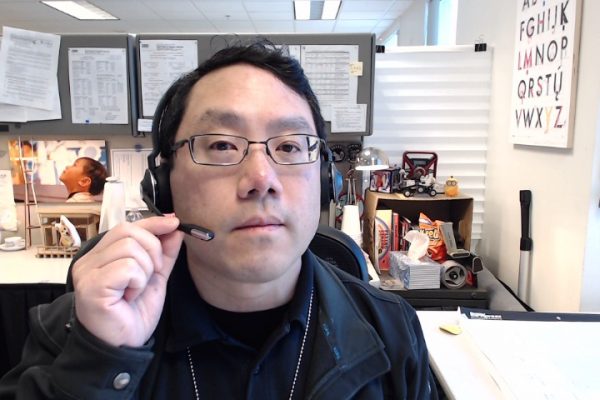 REVIEW – I've had office headsets before, but that was over 20 years ago. Today we've got desk phones, smartphones, desktop computers… the list goes on. The Jabra Engage 75 is a professional wireless headset system designed to work with all of these devices in a unified package.
What is it?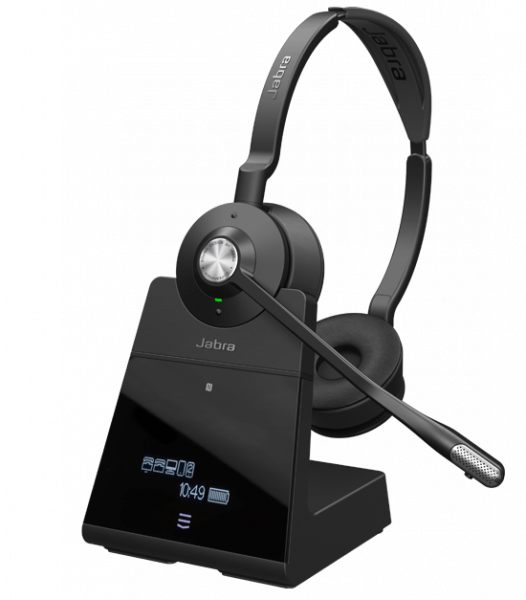 The Jabra Engage 75 is a wireless headset that provides simultaneous connections to up to five devices. It can connect to desk phone, softphone, analog phone, and two Bluetooth devices.
Hardware specs
Battery Timer: 13 hours
Wireless Range: 150 meters / 490 feet
Connect up to: 5 devices
What's in the box?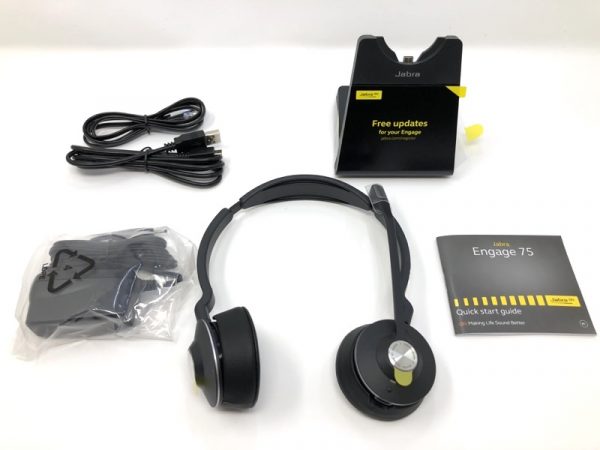 The kit comes with the headset, base, phone cord, USB cable, power supply and quick start guide.
Design and features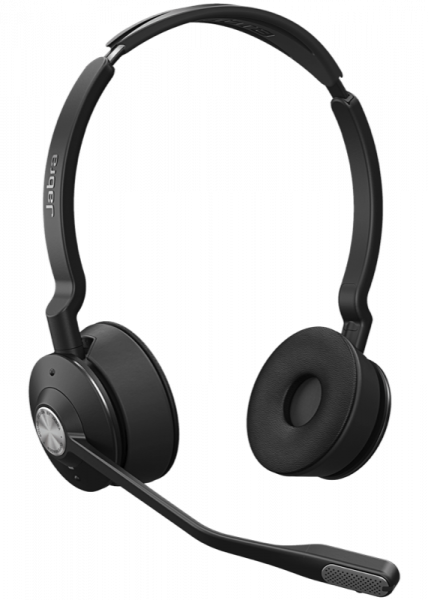 This particular model has two ear cups. It will produce stereo audio if you're connected to such a source such as playing music back from your phone.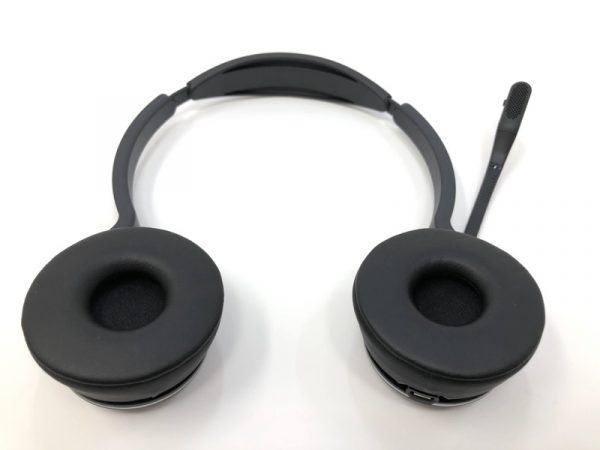 The cups do fold back as part of the swiveling design.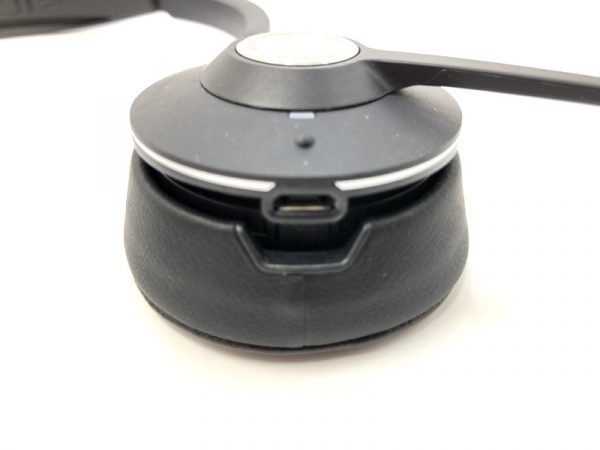 On the bottom of one of the cups is the dock connector.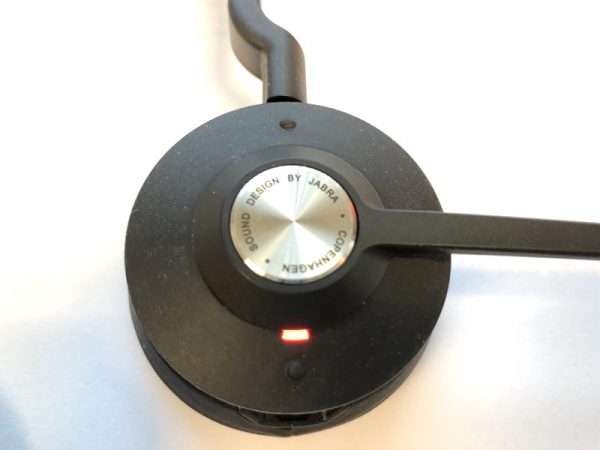 The silver disk in the center is the pick up/hang up button. Two tiny bumps control volume.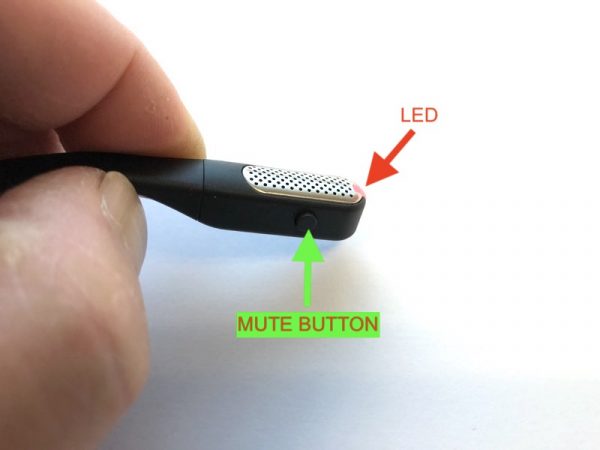 The tip of the microphone hides a tiny "busy" LED to let others know you're in on a call. There's a hidden mute button as well. This mutes your outgoing audio.
Setup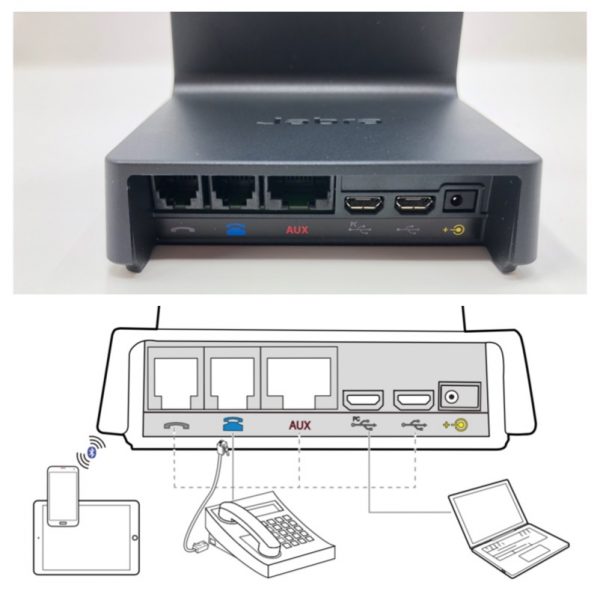 The back of the base is pretty well labeled. I was able to connect my desktop phone, my Mac Mini, and my iPhone (bluetooth).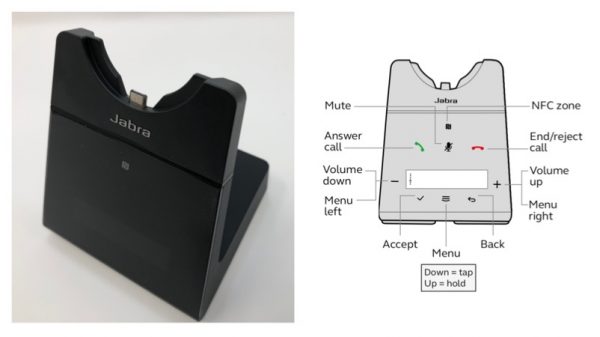 This particular model has a touch-sensitive screen with a display which made setup a snap.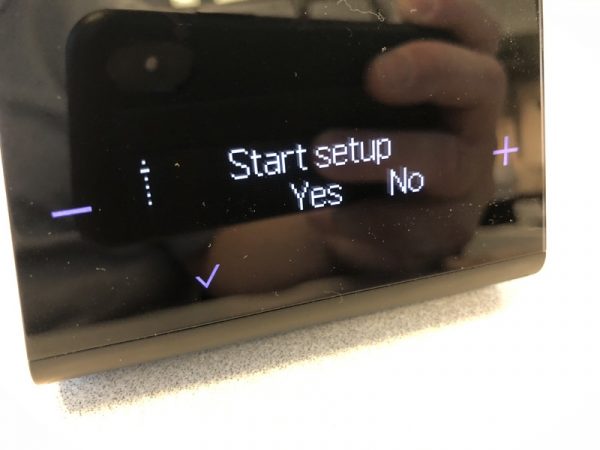 A setup wizard walks you through the setup. You can always re-do the setup if you want.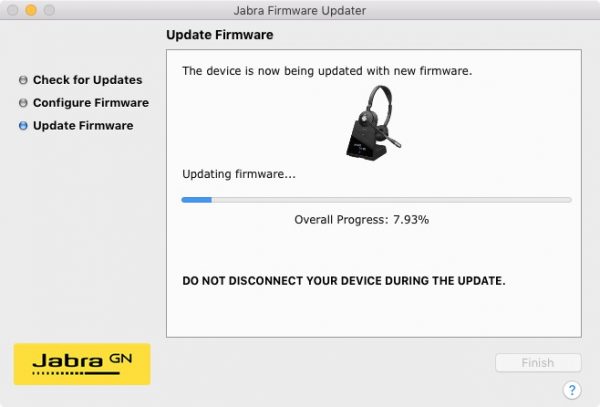 Install the Jabra Firmware Updater (Mac version shown here) to check for firmware updates. In this screenshot, the firmware is being updated.
Performance
I made a few test recordings to see what the headset sounded like in my office (not a recording booth) compared to the Apple AirPods (wireless ear buds) and the basic wired headphones you get with every iPhone.

To me, the wired earbud that comes with the phone sounds the clearest, but this is a wired device. The Apple AirPods are wireless but sound less clear. The Jabra sounds perfectly serviceable and is wireless, in addition to being quite comfortable.
What I like
I was able to connect my desktop computer (USB), iPhone (Bluetooth) and desk phone. Super comfortable to wear!
What needs to be improved
Expensive, but this is really for a professional office environment where cordless security is paramount. Don't forget, you still need to lift the handset off the desk phone unless you have a dedicated handset jack, or an electronic lifter.
Final thoughts
The Jabra Engage 75 has really solved my headset clutter. I now have just one device to take calls as well as listening to my desktop or iPhone audio.
Price: $420
Where to buy: Jabra and Amazon.
Source: The sample of this product was provided by Jabra.