We use affiliate links. If you buy something through the links on this page, we may earn a commission at no cost to you. Learn more.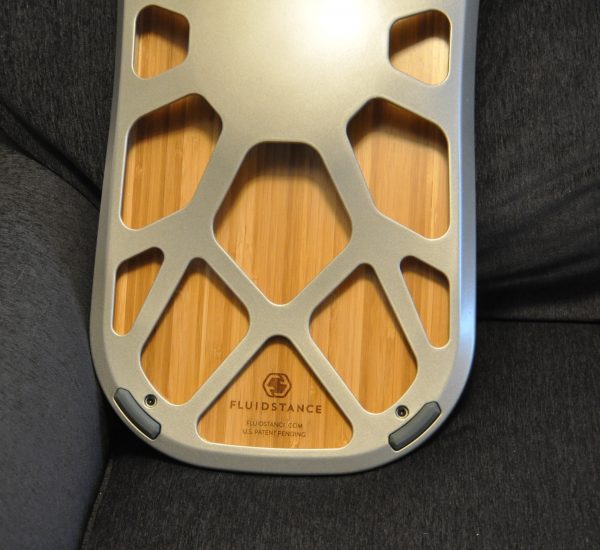 Standing Desks are everywhere nowadays. So, once you're no longer seated, what do you use to keep your feet occupied and in motion while you're just standing there? One suggestion is a balance or wobble board. We were sent one from FluidStance, their Level model in cast aluminum and bamboo, to test in the Gadgeteer way. I've been using it for a few weeks now and here's what I have found.
Note: Photos may be tapped or clicked for a larger image.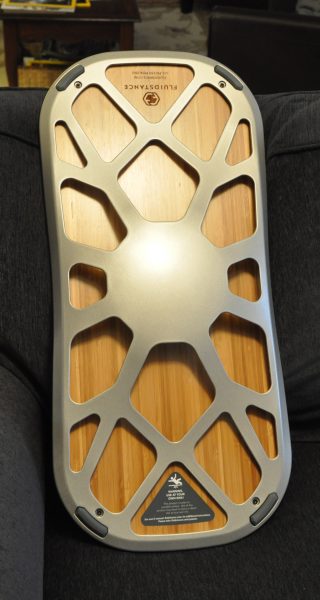 What is it?
The Level is a beautiful Bamboo (also available in Dark Walnut and Natural Maple) deck mounted to a solid cast aluminum framework that allows you to stand, rock, pivot, and in general keep moving while in a standing position. Made from quality materials with a conservative modern design, it will fit into any office or home environment where a standing desk is in use.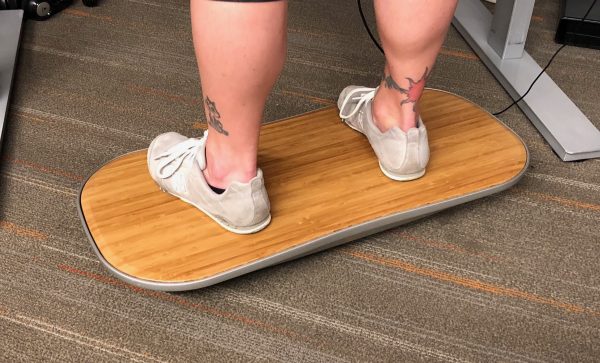 Hardware specs
From the website:
26.5″ long x 12.2″ wide x 2.5″ tall
Approximate weight: 7lbs, 12oz
Designed for use under 250 pounds
Ships in 1-2 business days

Design and features
The idea behind balance boards is that while standing, your feet will be happier with constant small movements, to keep the blood flowing. Your calves, ankles, and toes will all get a workout, and your core muscles will be engaged. This dramatically ramps up the health benefits of just standing versus sitting. Think of it as skateboarding, but without going anywhere. I've seen balance boards in materials from high-end laminated woods and exotic hardwoods all the way to cheap plastics. A work colleague recently had her 2-year-old get one as a birthday gift in plastic with decals and eye-popping colors. Another model had a ball-in-slot maze, where your challenge is to move the trapped ball from one part of the maze to another by changing your balance. (Think of it as a Labyrinth game that you play with your feet and shifting body weight instead of two knobs.) It's all about moving.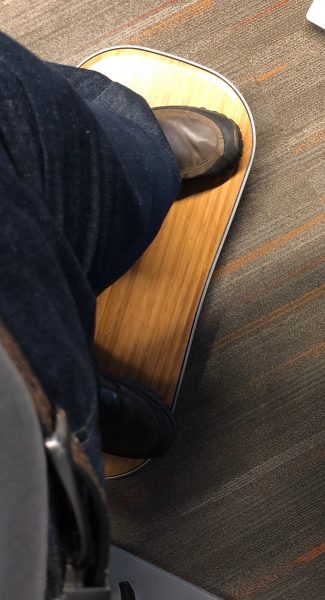 The Level is FluidStance's second tier product, but it's far from a cheap-o board. The cast aluminum .19" military-grade aluminum frame raises the bamboo deck off the floor about 2.5", and is designed for folks under 250 pounds. At 7.75 pounds, it's not something that will slide out from under you, and it's not going to crack or fall apart in normal use.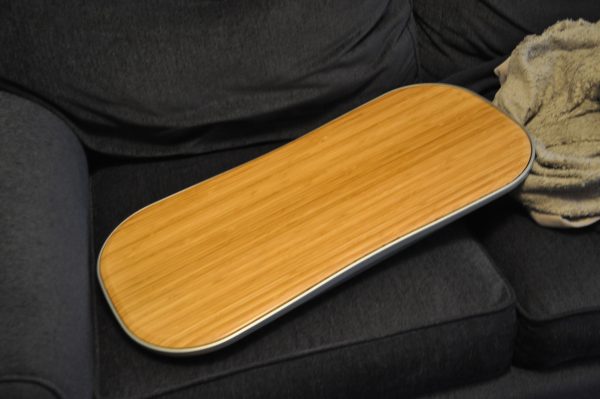 I used it for a day or two at home, just to see if I was going to survive using it. (At my age, that's the first criteria! Note warning in the photo above.) I dropped it off at my office over a weekend and started using it there on Monday. My office is equipped with sit-stand adjustable desks throughout. Many folks spend all or part of their workday standing, so I was not sticking out by elevating my desk. I used it for 30 minutes or so, and then took it down to a sitting level. My legs felt good like I'd just done a quick run or ride, rather than the usual stand. I stood and used the Level a few more times that day, and have been using it more and more since.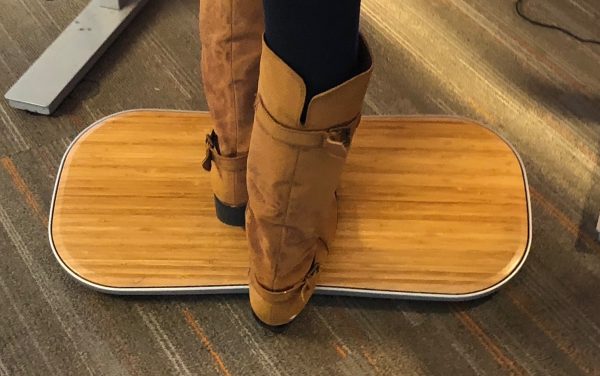 I'm up to about 4 20-30 minute sessions a day now and find that a good place. Since most of my work is phone calls from customers, it's not necessary for me to be perfectly still, and the note-taking/typing I do while on calls if not hindered by moving around. I did move my standing setting up a few inches to take into account the height of the deck. (There are 4 saved settings I can use, but it is fully adjustable across a huge range. I use heights from 27" – 43".)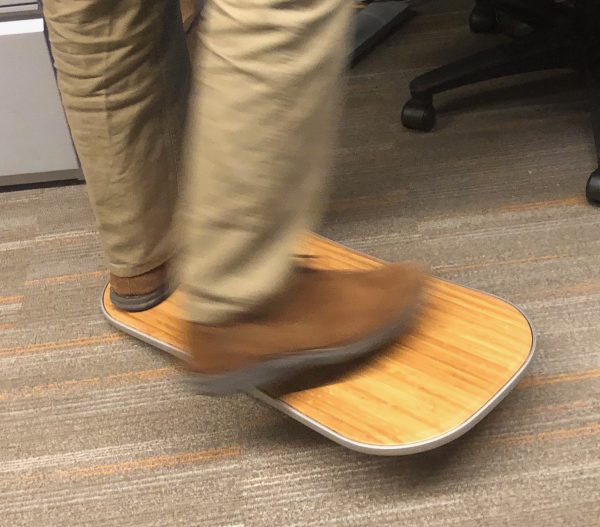 As soon as someone walked by and saw my feet and legs going, however, they were intrigued. I've loaned it out to several folks in the office, and they all really enjoy using it. (Note the variety of feet in the photos!) My boss even brought in one she had found at a discount store made of plastic. It's not nearly as heavy or stable as the Level but still gives you a workout.
What I Like
Well designed and crafted from quality materials
Gives your legs and core muscles something to do while standing.
Conservative but modern design fits in with any office decor.
What needs to be improved
I really couldn't think of anything, except maybe a chain lock to keep coworkers from borrowing it and not returning it!
Final thoughts
If you're someone who chaffs at having to be sitting or standing at a desk while doing work to pay the bills, this may keep the fidgets under control. If you're a more sedentary person, who needs to move a little or a lot more for your health, this may be the best thing you can get. It's a bit of an investment, so you may want to try a less expensive model at first like the $189 Plane which is made out of durable recyclable plastic. Or you may want to take the leap and use your financial investment to force yourself to use it more. However you decide to use it, you'll probably enjoy it, and benefit from it.
Updates 09/11/18
Surfing is way up in my office. I can't say I started the trend, but there has been an increase in balance boards of all types to go with the sit/stand desks in every cube. It's really a great way to get my afternoon yawns to go away!
Price: $389.00
Where to buy: FluidStance
Source: The sample of this product was provided by FluidStance.