We use affiliate links. If you buy something through the links on this page, we may earn a commission at no cost to you. Learn more.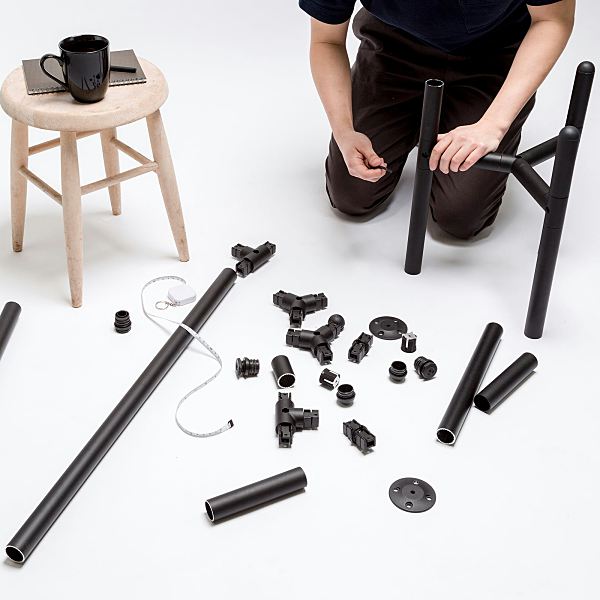 Buying new furniture is never fun and it's usually full of compromises. Affordability usually equals both, reduced quality and boring designs. And custom furniture is out of reach for most of us. Aalo has designed Lego-like furniture that is simple, durable and customizable without the compromises. Interlocking and interchangeable parts allow you to choose from one of Aalo's designs or make a design of your own. The furniture line consists of 12 pre-arranged kits. Kits include a side table, bookshelf, and coat rack to name a few. 
Furniture that's re-purposable
Each piece of furniture is designed to be both adaptable and reusable. The interchangeable parts allow you to take an old piece of furniture and turn it into something new. Tired of your bookshelf? Break it down and turn it into a bike rack. Or turn a side table into a couple of plant stands. Each powder-coated aluminum piece is strong, weather-proof and snaps together with just an Allen wrench. For extra savings, you can send any unused parts back to Aalo for free. 
Aalo's furniture kits are available in either black or white and prices start at $35. You can purchase components such as different length beams and different types of connectors. Prices for those start @ $1.50. For more on pricing and to purchase visit Aalo's website.