We use affiliate links. If you buy something through the links on this page, we may earn a commission at no cost to you. Learn more.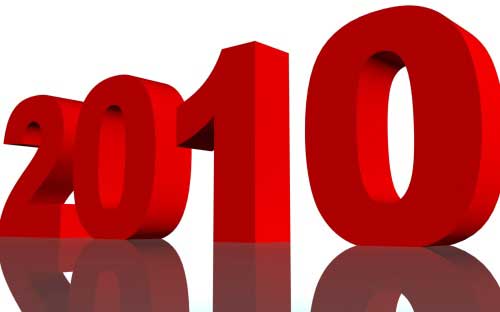 In just a few short hours, 2010 will be over and a new year will be ushered in. It's only fitting that we take a look back at the 2010's top 25 reviews here at The Gadgeteer. These are the reviews that were read most often, but were not necessarily products that were released this past year. Some will be a surprise and others not so much. Let's work our way backwards through the list, starting with the 25th most viewed review…
25. LogiPen LogiNotes Digital Pen Input Device by Janet Cloninger (February, 2010)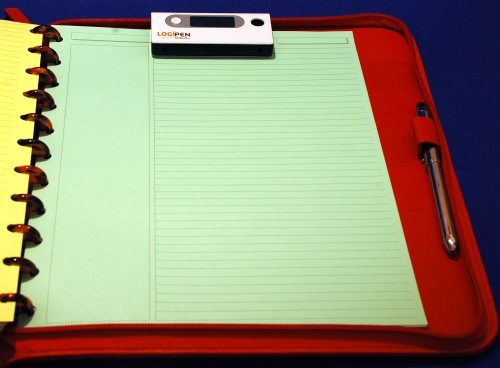 Last year's list included one of my favorites – the LiveScribe Pulse Smartpen. The LogiPen is a similar product, but doesn't require special paper like the LiveScribe. It allows you to convert your ink notes and drawings into digital format. It just occurred to me that using a product like this one would be great for people like me who keep an 'analog' journal, but would also like the convenience of being able to keep an digital copy as a backup.
24. HP Mini 1000 Team Review (Hackintoshing) by Dave Rees (February, 2009)
Netbook's were all the rage in 2008-2009. Although we didn't really hear much about this genre of notebooks this year, people are still using them and reading about them. What about you? Do you still have a netbook? If so, which one?
23. HTC EVO 4G from Sprint by Mark Adkins (June, 2010)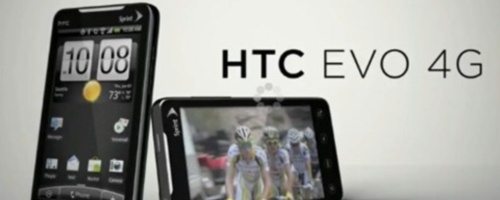 Here's our first Android entry to the top 25 list. It was also the fastest (at the time the review was posted) smartphone. HTC sure knows how to pop out phones. Hey, bonus points to the first person to tell us just how many phones HTC did pop out this year.
22. VuPoint Magic Wand Scanner by Robin Cox (July, 2010)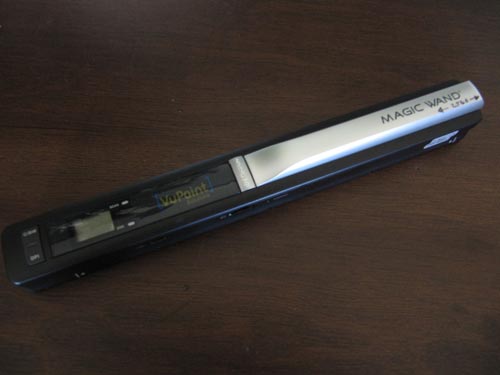 Many of us wish we could be paper free and all digital, but know that is pretty much impossible. Tools like the VuPoint Magic Wand Scanner are a good compromise. It helps us scan books and magazines and translate those scans to text or PDF files.
21. Apple iPad by Julie Strietelmeier and Dave Rees (April, 2010)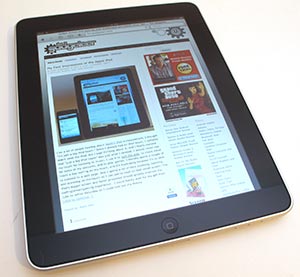 I'm sure you had no doubts that this review would be included in the list. 2010 was definitely the year of the iPad. We all know it. Some of us love the iPad, while others can't figure out why we do. It's one of those in between products, that is more than a media player and gaming device and less than a full blown computer. I still love mine, but of course and wondering with the iPad 2 will bring…
20. USB 2.0 to IDE Cable Version 2 by Julie Strietelmeier (August, 2005)
This is one of those must have tools for your gadget drawer. Friends at work are always borrowing mine. As long as there are hard drives, this USB device will remain popular.
19. Popcorn Hour C-200 Media Player by Julie Strietelmeier (March, 2010)

This device streams your music, pictures and video from your computer or flash drive to your TV. It works well, but is probably overkill for a lot of people including myself. I keep looking for another super easy device like the WD TV (#11 on this list) but haven't found the perfect one yet.
18. Casio G-Shock GW9200-1 "Riseman" by Andy Chen (March, 2009)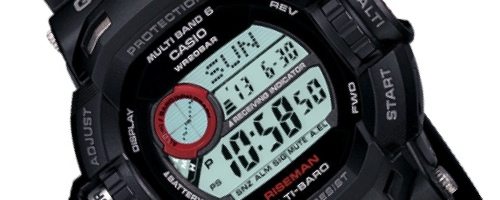 I haven't worn a wrist watch in years, but that's just me. Watches will be popular for years and years to come (we've got two of them on this list!). Do you still wear one?
17. Nexus One Android Smartphone by Julie Strietelmeier (March, 2010)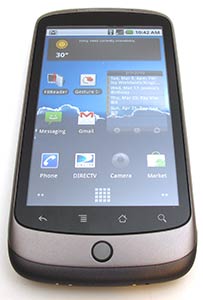 Wow, I had almost forgotten about this phone. I liked it so much, that it was the first Android phone that made me consider dumping the iPhone. I didn't end up doing that though… It's a shame that the latest version of the Nexus is not nearly as cool as this first version.
16. Amazon Kindle DX by Robin Cox (February, 2010)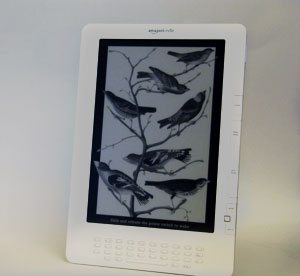 This is the first eBook reader on the top 25 list and it's definitely not the last one. It is the biggest one though. Unless you count the iPad which can be used as an eBook reader too. The resolution of the DX is higher though. My ebook reader of choice continues to be which ever phone I happen to be using because I currently don't like the idea of carrying around a second device just for book reading.
15. Zeno Acne Treatment by Judie Lipsett (May, 2006)
This gadget shows up again this year. There must be a lot of blemished gadget fans in the audience!
14. LED Lenser P7 LED Flashlight (8407) by Julie Strietelmeier (June, 2008)
Another popular review that was on last year's list. I'm still a fan of LED Lenser flashlights. They are very sturdy and put out a lot of light.
13. iClooly Multi-Touch Pen for iPad by Julie Strietelmeier (May, 2010)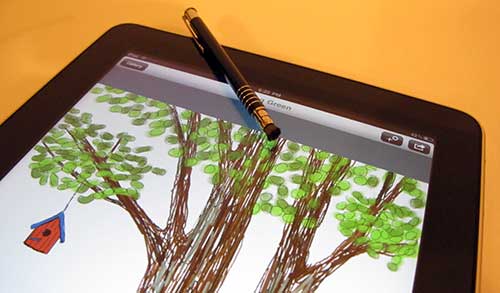 I think the iPad resurrected the stylus. We've seen quite a few capacitive styli this year. But the iClooly remains one of my favorites so far for drawing. It really makes you feel like you're using a paint brush.
12. Zune HD Platinum by Janet Cloninger (January, 2010)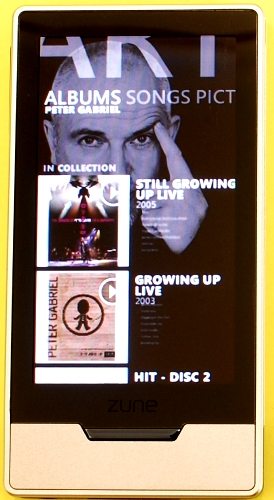 Janet will probably hate that this review is in the top 25 list. I sent her the Zune HD to review because I had tried it and hated it. I knew people would think I was being biased against a Microsoft product if I gave it a bad review, so I offered it to her. Janet told me she loved Microsoft products and was very excited to review it. Then she got it and… things went south fast. Oops…
11. WD TV HD Media Player by Julie Strietelmeier (December, 2008)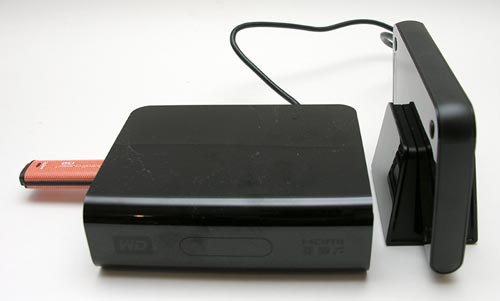 This is still the easiest to use media player I've reviewed. I'd like to try one of their new versions, but it seems they all require an optional wifi adapter. Bleh…
10. Barnes & Noble nook eBook Reader by Julie Strietelmeier (December, 2009)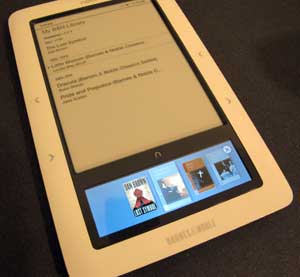 I just gave this eBook reader to my sister. She's loving it. I've yet to try to the Nook color. I think of all the readers available, that would be the one I'd stick with because of the color screen. I have to have a back light due to my crummy eyes. Due to all the readers on this list, I'm seriously considering buying the Nook Color, if only just to review it.
9. Sony PRS-650 Touch Edition eBook Reader by Janet Cloninger (September, 2010)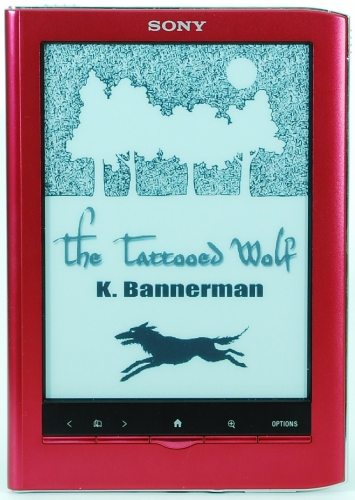 Oh look, another eBook reader! Janet is our resident Sony reader reviewer. I think she owns 1,023,192 of them. Seriously…
8. Citizen Eco-Drive Watch by Don Damiani (January, 1999)
Twelve years after it was originally posted, this watch review shows up as the 8th most read review on The Gadgeteer. Do they even still make this watch? Crazy!
7. Pandigital Novel eBook Reader by Russ Coe (August, 2010)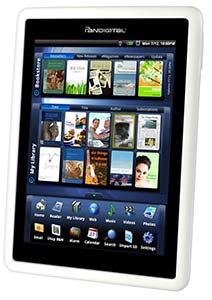 And here's another eBook reader! This one is is powered by Android and offers a resistive touch screen.
6. Kill-A-Watt Electric Usage Monitor by Judie Lipsett (December, 2003)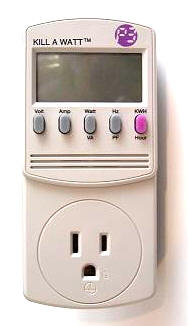 It's not surprising that this 7 year old review continues to be very popular. People love data and Kill-a-Watt gives them really important data – data that can help them save money by showing them which appliances are contributing most to their electric bill.
5. Sony PRS-600 Touch Edition Reader by Janet Cloninger (September, 2009)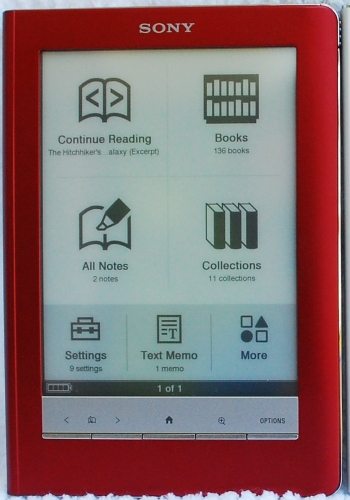 Is anyone else getting just a little bit tired of seeing ebook readers on this list? 😉 I'm not surprised to see that it's another one of Janet's Sony reader reviews though. She does an excellent job with them and the comment section alone is excellent reference.
4. Duracell myGrid Charging Pad Cell Phone Starter Kit by Julie Strietelmeier (November, 2009)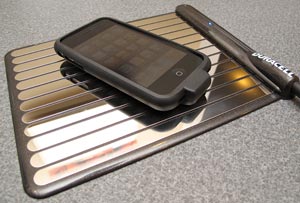 Wireless charging devices continue to be a bit of a novelty. Yes, they work, but they still require special cases and adapters to enable existing devices to charge. I for one can't wait till this technology matures and all products have this capability built into them, making cables a thing of the past. I wonder how many years that will take…?
3. Aluratek Libre eBook Reader Pro by Julie Strietelmeier (February, 2010)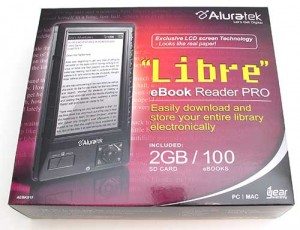 It's nice to see the off brand readers getting some love too. The Aluratek might not have wireless capability, but  makes up for it by including 100 books on the included 2GB SD card.
2. Apple iPhone 4 by Julie Strietelmeier (August, 2010)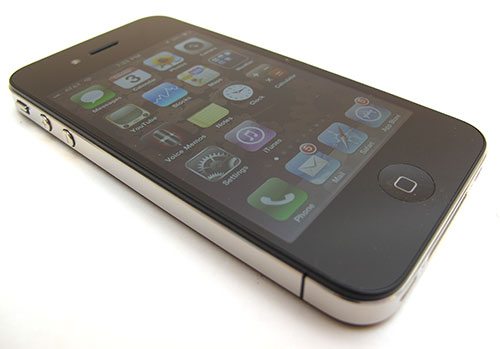 Oh how I miss thee iPhone 4. I'm still a huge fan of the iPhone and am looking forward to seeing it become available on Verizon. I'm not yet sure if I'll dump my Droid X for it, but it will be tempting. No one can dispute the fact that the iPhone is probably the most popular phone in history. Even with the whole antenna gate controversy, it continues to sell, sell and sell some more.
1. Droid Eris vs. Droid by Bryan Sherman (November, 2009)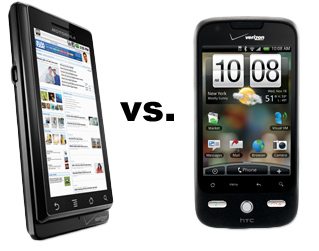 Just like last year, the number one review for this year was one from the end of last year. Go figure 😉 Actually, this review was #2 last year! Is anyone out there still using the Eris? That's one Android phone that I've not had the opportunity to test. Android keeps gaining in popularity every day, so I wonder if this is an omen for 2011?
Although there were 3 Android smartphone reviews on the list year, I think it's safe to say that 2010 was definitely the year of eBook Reader.  What gadget will be the most popular for 2011? Any predictions?
Ok, there you have it gadget fans! Let's have a big round of virtual applause for all the writers here at The Gadgeteer. We had a lot of fun bringing you these reviews and we have even more planned for 2011!