We use affiliate links. If you buy something through the links on this page, we may earn a commission at no cost to you. Learn more.

ARTICLE – Here we go with part two of the Gadgeteer team's favorite gadgets of 2021. So far vacuums seem to be winning the favorite product category but we'll have to see how it plays out. Be sure to check out part one and part three of this series and also let us know your favorite products from the past year too!
Steve Holt
SideTrak Swivel monitor review – a second screen for your laptop for extra productivity
I saw these kinds of products for years, and as a laptop user for probably 15 years I can see the value in having more screen real estate. I just never pulled the trigger.  And now that I have the SideTrak Swivel Monitor, I am not sure why I waited so long. It is now an invaluable part of how I work, especially on the go.
SpotCam Solo 2 Indoor/Outdoor wireless 1080p security camera
The SpotCam Solo 2 camera has given peace of mind to my household, especially my wife.  We never had a camera that notified us when someone was at the door.  We have the Spotcam doorbell camera now, which is nice.  But the Solo 2 is what we use to capture almost the entire front of our house, not just the front door, with its 180-degree camera angle. And the SpotCam app is very easy for both of us to use (me Android, her iPhone). Plus, the built-in battery provides us the ability to place it in a location that no one would notice and we don't have to worry about running power to it.  We do have to take it in the house periodically to charge it, but that doesn't bother me, considering the benefits we get.
I have used Plantronics headsets for years (the company is now called "Poly"). I wanted a new Bluetooth headset since I use them daily and wear them out often.  I went back to the Plantronics Voyager Legend (which Kathleen had reviewed here in 2015) because I have owned it before and it just works. The battery life, the voice prompts, and form factor over the year, and so much more, make this a great Bluetooth headset.  I also sprang for the charging case which I also love because you can charge on the go when you are away from the charger at the house.
Kathleen Chapman
Never miss one of our posts again. Sent MON, WED, and FRI with the latest gadget reviews and news!
Having the KYY K3 15.6 inch USB-C portable monitor is awesome! I use it all the time as my second monitor and it has worked well for me. My workspace is limited and this monitor fits perfectly. My husband has also used it when he travels and loves having it as well (I miss them both when they're gone). He's used to having three monitors to work with so when he travels, having at least one additional monitor really makes a difference. I also love having to use only one USB-C cable for video, audio, and power to connect to my laptop (be sure that your cable is video and audio-capable).
It's not a 4K monitor (it's 1080p Full HD) nor is it a touchscreen monitor. It also appears to have suffered some minor damage while traveling – there is a line of pixels that are a little brighter than the others – but it still works well for us and is super handy to have. Additionally, it's not too expensive ($169.99 from Amazon).
Google Pixel 6 Pro smartphone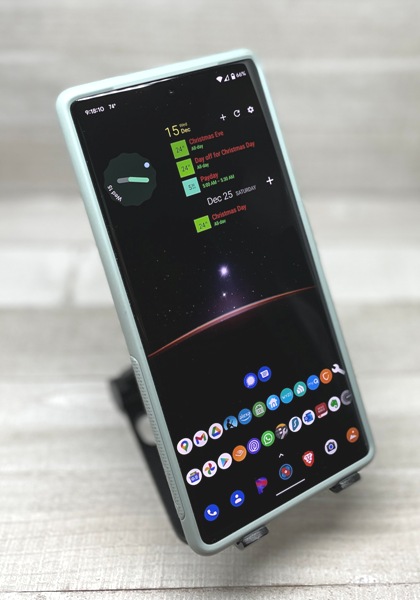 I have been waiting for this phone for a year (I had been using a Pixel 2 XL with a broken screen for a while). I bypassed the Pixel 5 and 5a because they didn't support WiFi 6 and at that time I had just purchased a new WiFi 6 mesh router system. So, the very day the Pixel 6 Pro was released I was online trying to purchase one during Google's live online event. When the Google Store crashed, I panicked, but managed to get my order in and received it a few weeks later.
The phone is awesome – it's fast with its Google Tensor AI processor. I love the 12MP wide-angle camera, the large full-screen display (120Hz refresh rate with a hole punch for the camera – I can't stand notches), the latest Android 12 OS, and it's less expensive than other flagship phones ($899.00 from the Google Store)! Yay! I'm doin' my little happy dance – finally!!
Voxelab Aries 3D printer (my review will be published very soon!)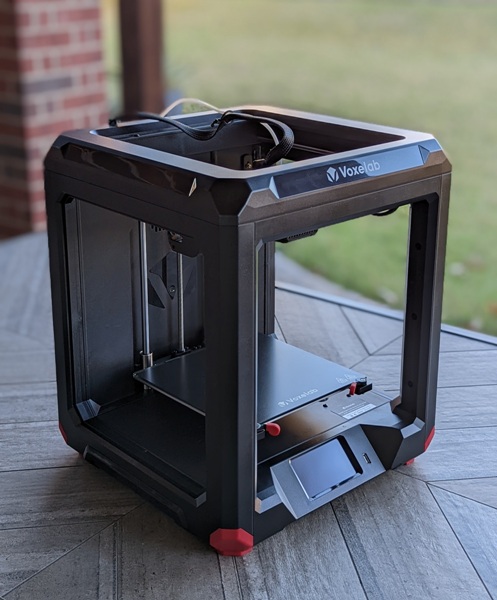 This is a clear favorite in our home – every one of us enjoys using it. There was a short time when this thing was printing designs for college classes almost non-stop for days. We used PLA filament for all those prints and they looked great! It takes a while to print things (two pedestals took about 14 hours to print) and the cooling fan is rather loud, but since it sits in a room that we don't use much, it doesn't bother us.
The Voxelab Aries 3D printer is sturdy, prints well, connects to our WiFi network to send prints wireless to the printer (using the VoxelMaker slicer software), and is relatively inexpensive ($289.00 from Voxelab and $309 from Amazon).
Cat Green
As much as I liked this machine when it was straight out of the wrapping, I have to say my feelings are well on their way to "love" now. While I know robot vacuums are pretty popular,  Yeedi (or Johnny .5 as we call it in our household), has really earned its place in my favorites category.
Since owning it, this company has continued to make the app better and I've noticed updates that have helped with runtime, mapping for cleaning areas, and even fixing an issue where a "failure to start" error would populate but the unit would already be cleaning. I also really enjoy that this unit was well thought out in terms of owner cleaning and maintenance. I run the unit once the family heads to bed (especially the pets to avoid *undesirable* accidents) every night and with that much use, I appreciate notifications when things need to be cleaned or replaced, and how simple it is to wash/rinse/dry the pieces are. Not having to chase the unit down when the onboard canister is full is also a very big win.
Shark Air Purifier 6 [HE601] review – Captures 99.97% of dust, dander, allergens, viruses, and smoke
Game changer. This past holiday, my house was cooking central. Pies, turkey, bacon, potatoes, broccoli; you name it, we probably had it on the table, somewhere. But when you have people coming over, you don't really want them to smell crispy brussels sprouts in your living room hours after dinner and dessert have digested. This air purifier REALLY showed what it's made of just hanging out in the corner and cleaning the air quietly. The auto feature lets the Shark Air Purifier do its thing without micro-managing and it's so quiet you forget it's running. I've noticed such a big difference in smells that used to linger in my home like those kitchen smells, that distinct aroma dog fur has when wet, and not to mention just being stuffy from being home a lot more these days.
Bose Noise Cancelling Headphones 700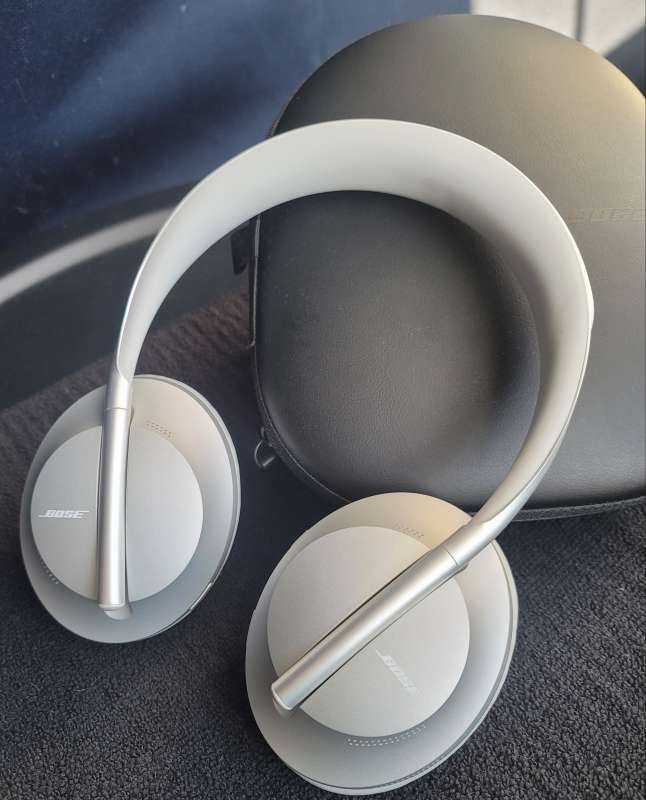 I love these headphones *almost* more than my partner (let's be honest, he makes a pretty terrible set of headphones). However, in all seriousness, I splurged on myself this year and bought this pair of over-the-ear headphones with noise canceling technology. I was so tired of the cheap wired headset from work; with the constant reverb and cord tangles. I was done. The Bose 700s are, in my opinion, amazing. They're incredibly soft, comfortable, and, most importantly, have an unmatched sound quality with noise canceling tech that I thought was only available in movies. I can also have them connected to both my cell phone and my work computer at the same time. They're even Alexa compatible through the app on my phone so I don't have to be shouting, "Alexa!" like I'm at a rock concert and I need to know the weather. I love them.
Howard Sneider
I reviewed the Amazfit T-Rex Pro in October and it has been on my wrist (almost) ever since. With its durability, usefulness, long battery life and quick charging capabilities, there is hardly a reason to take it off. Before this watch a was wearing an Amazfit Bip, so I was already used to the features and a fan of the alternate companion app by OneZeroBit. Now that I have the Amazfit T-Rex Pro I can enjoy new features and enhanced performance. Two of the new features I enjoy are the PAI system and the flashlight. PAI, which stands for Personal Activity Intelligence is an algorithm researched by a subsidiary of Zepp, the parent of Amazfit watches. This algorithm predicts cardiorespiratory fitness based on a score determined by the heart rate of the individual. The goal is to maintain a score of 100 – it's not easy but is an enjoyable challenge. The other favorite feature is the flashlight, which is a full bright white screen. It's not bright enough to help me find my seat in the movie theater, but it is just enough to see things in an otherwise dark room, and it is always on my wrist.
The Cherry DW 9000 Slim wireless keyboard and mouse are the perfect set to grab when typing long-form on any device that could use a "keyboard upgrade" or benefit from a mouse and keyboard combo when mouse/keypress combinations are required. The keyboard is made by keyboard switch manufacturer Cherry, but this keyboard actually uses the more compact and quieter scissor switches.  Both the mouse and the keyboard are powered by sealed lithium batteries and may be recharged while being used. I usually plug this in once a month and have never run low on juice. I like that I can use the dongle on one device and the Bluetooth on the other and switch back and forth like I have a wireless KVM switch (minus the video). I never used the adhesive feet and the keyboard is still great.
Presto Flipside Belgian waffle maker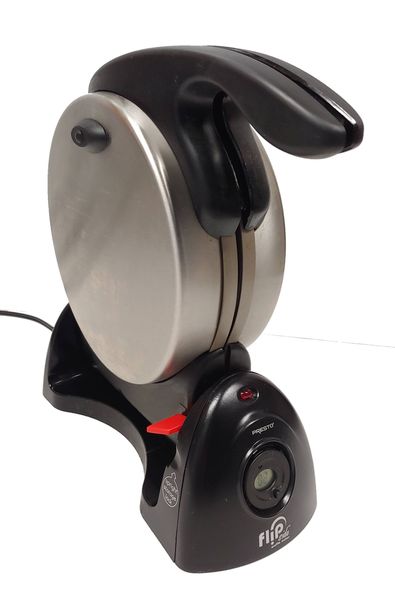 The Presto Flipside Belgian waffle maker bridges the gap between a smaller clamshell-type waffle maker and a commercial or professional grade maker that rotates on a central axis. When the waffle maker flips it coats the sides with batter so that the outside is crispier and the inside is soft and fluffy. Instead of rotating on an axis, this unit flips from one side to another. The deep grid on the inside makes a 7-inch diameter waffle with four easy-to-cut sections. The grid is very stick-resistant and practically no cleanup is needed. The picture below is the inside after making a stack of three waffles. The unit comes with a timer that is a little LCD unit. I think better results are achieved by looking at how much condensation is coming out of the unit. The best part is that the unit is stored in a vertical position so it takes up less storage space. Right now you can find it on Amazon for $43.99.
Ryan Chapman
Have you ever had something in your living room that entertains your guests? This ended up being such an item. It tracks the movement in the room, so my family would come over and wave their hands around getting the attention of the camera. Along with that, this camera worked really well for watching my cats and my home while I was away. I could block out areas that my roommates would walk in to not trigger notifications, it had a decent phone app, and the video quality was really good. The Amaryllo Apollo was good enough to replace my static Foscam C2's that I used for ages.
Acefast E3 fast wireless charging desktop holder review – A solid stand for wirelessly charging your iPhone, AirPods, and Apple Watch
I used a standard alarm clock for the longest time, but switched over to my phone within the last year or so. I still kept the alarm clock around because it would charge my Apple Watch, but I never used it other than to tell time and charge. With this, I was able to get rid of the alarm clock completely. I mount the phone and use an app to always show the time, and keep everything charged up while I am at it. I've recommended it to a few people and would still keep recommending it for its quick charging speeds and convenience!
Oculus Rift S / Oculus Quest 2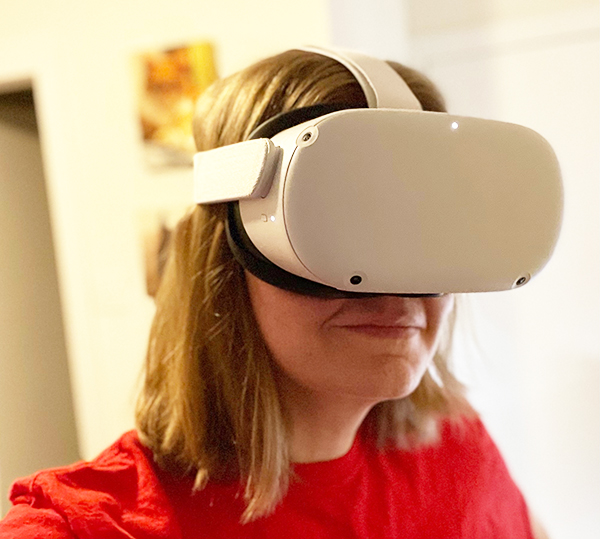 I spent the year happily perfecting (well, failing to perfect rather) my Beat Saber skills on the Oculus Rift S that my roommate let me borrow. Once I moved, I still wanted to play, so I purchased an Oculus Quest 2 for myself, as well as an off-brand link cable. The resolution is definitely better on the Quest 2, but the strap is not as comfortable. Maybe one day I'll upgrade to the comfort strap, but for playing Beat Saber and other Quest games for an hour or two at a time, it's comfortable and can be easily stashed away when not in use.
Jacob Haas
This was a late entry gadget for 2021, but from the moment it showed up at my house, I've carried it every day. For me, the Olight Beagle knife is very close to the perfect size and utility for an EDC pocketknife.
I appreciate the highly textured grip and tactical looks, and have grown accustomed to the force required to open the blade, which it does with a satisfying thunk. It's quickly become my favorite knife out of my modest collection.
With everyone in my small office team having been vaccinated, I've seen more and more in-office days in the past couple months, so Harber London's leather messenger bag has seen a lot more action.
It's the perfect size for taking my laptop and accessories to the office for quick and easy transport of my entire workspace. When I reviewed it, I figured I would get more use out of this handsome little bag in the future, and I'm glad to know I was right.
Farer Lomond Field Automatic Watch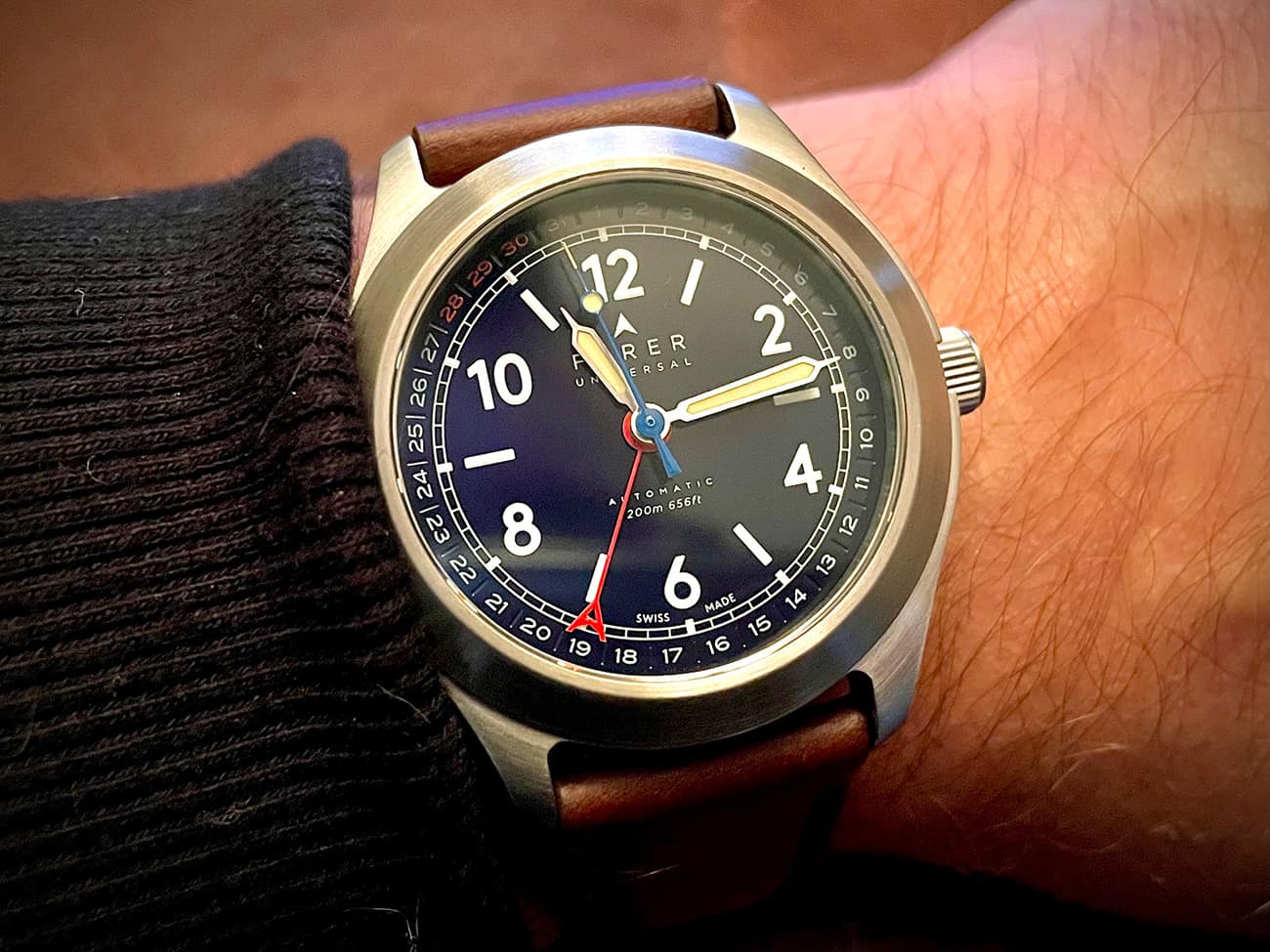 Farer Lomond Field Automatic Watch One gadget that I bought for myself but did not officially review for The Gadgeteer was the stainless steel Farer Lomond field watch. I've been collecting watches for a couple years now and had my eye on this watch for some time. I finally worked up the nerve (and the money) to buy it — and I couldn't be happier with the purchase.
I love the large Arabic numbers on the face and the somewhat subtle splashes of color on the hands. One of my favorite features is the unique date pointer complication that marks the current day of the month around the perimeter of the watch face. It doesn't disrupt the symmetry of the face with a date window, something I've only seen on a handful of watches.
The Swiss-made Sellita SW221-1 automatic movement — with 200M water resistance and 38-hour power reserve — makes for a tough little go-anywhere watch. It doesn't need batteries or charging or winding, something that I've lamented with every iteration of fitness tracker or Apple Watch. I managed to snag one of the 150 units in the dark-blue Lomond style, which are now sold out, but the Exmoor and Pembroke varieties — which differ only in face design — are still available.
Also, be sure to check out part one and part three and let us know your favorite products from the past year too!