We use affiliate links. If you buy something through the links on this page, we may earn a commission at no cost to you. Learn more.

ARTICLE – Here we go with part three of the Gadgeteer team's favorite gadgets of 2021. My hunch about vacuums being the most popular gadget with the team still seems to be winning the favorite product category but we'll have one more article tomorrow to wrap up the series so who knows what will happen. Be sure to check out part one and part two. Also, please tell us what your favorite products are from 2021 in the comment section below!
Mike Strange
TurboAnt Thunder T1 Fat Tire Electric Bike review – It's phenomenal!
Even though I just reviewed the TurboAnt Thunder T1 Fat Tire Electric Bike in November, it is my favorite product of the year. In fact, it may be my favorite review ever. There are so many things I like about it. I like the design, especially the 4-inch fat tires. I also like that I can ride the bike multiple ways. It can be pedaled like a bike. You can use the 5-speed pedal assist. Or, if you just wanna cruise, you can use the throttle on demand. But the biggest reason I love it, it's a helluva lot of fun to ride. If you are looking to purchase an e-bike, your search should begin and end with the Thunder T1 ebike.
HyperX Cloud Stinger Core wireless gaming headset for PS4 and PS5 review
I reviewed the HyperX Cloud Stinger Core wireless gaming headset back in September. It may seem an odd choice for one of my favorite gadgets, but it ties directly into my favorite purchased gadget of the year. I like the headset because it is lightweight, comfortable, and has good audio quality. The headset is a simple plug & play, and the rechargeable battery lasts up to 17 hours. I also liked that the design closely mimics the PS5 gaming console. The HyperX Cloud Stinger Core wireless gaming headset is the perfect companion for the PS5.
PlayStation 5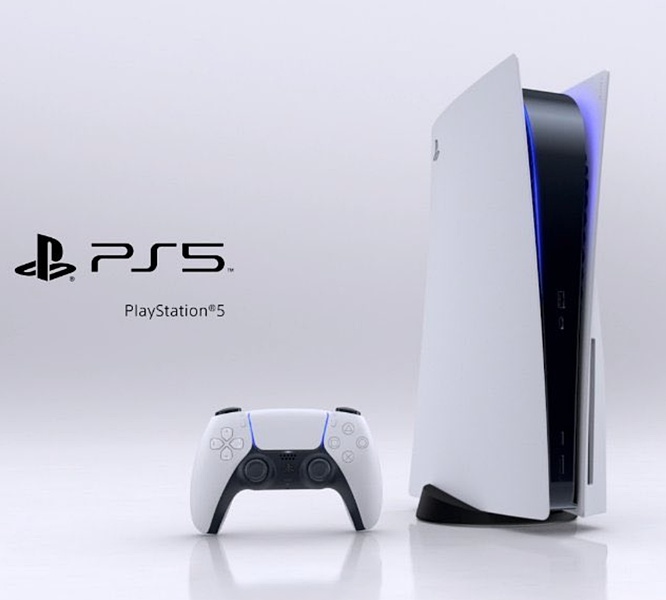 My favorite product I bought this year is the PS5. I purchased it in April, and it is still almost impossible to find. It is kind of cool having something that most people don't have. But there are a lot of other reasons why I love my PS5. It has incredible Next-Gen graphics and almost instant load times. And I really like the haptic feedback and adaptive triggers on the Duel Sense wireless controller. Even though I'm 54 years old, I still love gaming, and the PS5 takes that to a whole new level.
Never miss one of our posts again. Sent MON, WED, and FRI with the latest gadget reviews and news!
Theresa Villeneuve
The Kabuto Gallivanter Carry-On Suitcase made my fave list because it is just so good looking and versatile.  It has a biometric lock, a battery pack that can stay put in the bag while you tap into it via a port next to the handle, and wheels that make you feel like you're gliding across the airport. There is a detachable tablet pocket that sits on the back between the handles and a special pocket on the bottom that you can use for shoes or dirty laundry or whatever you want to keep separate from the rest of your bag.  Many bags expand to accommodate your souvenirs on the trip home, but the way the Kabuto expands is probably its most unique feature:  it expands vertically to become a checked bag.  This is probably my favorite feature because while I almost always carry on everything I need for a trip if I go shopping, a measly inch or two of space usually doesn't solve my packing problem.  I mean, I can usually shove my dirty underwear in my shoes and gain that much space.  I need real inches sometimes and this bag gives me that.  Yes, this is a pricey piece of luggage ($556.00).  However, it comes with a lifetime guarantee (essentially making it that last carry-on you ever have to buy) and the carry-on is the workhorse of your luggage collection.  I don't feel bad about paying more for something that is designed so well land will serve me on long and short trips.
Torras Coolify wearable air conditioner – when your regular AC isn't enough
Oh man, the Torras Koolify Wearable Air Conditioner is a game-changer.  There are many wearable fans out there that you can buy — but this has a refrigerated plate that sits on the back of your neck that the rest of them don't have.  I don't know what kind of witchcraft makes it work, but the website says it uses "semiconductor refrigeration technology."  I just call it amazing.   It sort of looks kind of like headphones so I don't feel like a geek wearing it when I walk to the grocery store or hike with my dogs, and it really makes a difference when you find yourself thinking you might burst into flames any second.  A full charge gives you a day's worth of blissful coolness.  To give you some idea of how great this thing is, after trying mine, three of my friends bought them. One bought it for his wife for Mother's Day, One bought one for his daughter because she lives in a dorm that is kept way too hot, and another relative bought one for herself.  Koolify sent me two and I keep them in my car for the days when the air conditioning is being temperamental (which is pretty much every day).
Bite Away


I bought the Bite Away for myself and I haven't bought just one … I've bought six.  Why?  Well I am a mosquito and flea magnet.  I get big fat itchy welts, and sometimes they itch so much that they wake me up at night.  I've used every cream imaginable, and I've even had prescription cream. Nothing really helped that much until I found this weird little device that seems pretty counter-intuitive, but it totally works.  At one end of this is a little ceramic circle that gets super hot (124 degrees) for a few seconds.  That shot of heat triggers a response in your body that counteracts the histamines from the bite, and it works for hours!  It's totally safe to use on kids, and while it might feel super hot for a few seconds, it's not hot enough to burn you.   This brings me to why I have bought six of these:  I used to just have one.  Then I lost it temporarily and realized that relying on only one Bite Away is madness — you need a backup in case it breaks or something.  Now, whenever I've got a bite that's bothering me I keep one at my bedside for nighttime and I have another one that I pop in my purse.    The other four I've bought as gifts because they go on sale and pretty much everyone with a body can use this thing.  Next time you need a housewarming gift or a hostess gift, ditch the smelly candle and give them something they can really use — a Bite Away!
Bob Patterson
Happy Holidays, Everyone! It's that time of year again when we take stock of our favorite items from 2021. I've got so many items I loved, but I could only pick three! After much consideration, I've narrowed down the field to my favorite bag, my favorite workout item, and something for the kitchen. To the favorites!
Chrome Buran III messenger bag review – a big, balanced, versatile messenger!
There were several bags I loved in 2021, but the Chrome Buran III Messenger Bag took the top spot. The best messengers give you easy access to a big, simple space for your stuff. The Buran III goes a step further by adding a bunch of pockets for the little things while not sacrificing that space, and still has a laptop compartment that fits my 16″ MacBook Pro. The harness system is outstanding, and that seatbelt-style buckle is just plain cool.
The Terra-Core Home Gym review – a versatile addition to your home gym!
The thing about the Terra-Core for me is how it seamlessly integrates into my regular workouts. Squats, curls, bench presses, resistance trainings, & core work all get a little extra kick when you add the instability that the Terra-Core brings. There are a ton of ways you can use this thing, and its design makes it more flexible than a Bosu Ball. I use this every time I work out and am constantly finding new ways to play with it.
Bamboo In-Drawer Knife Block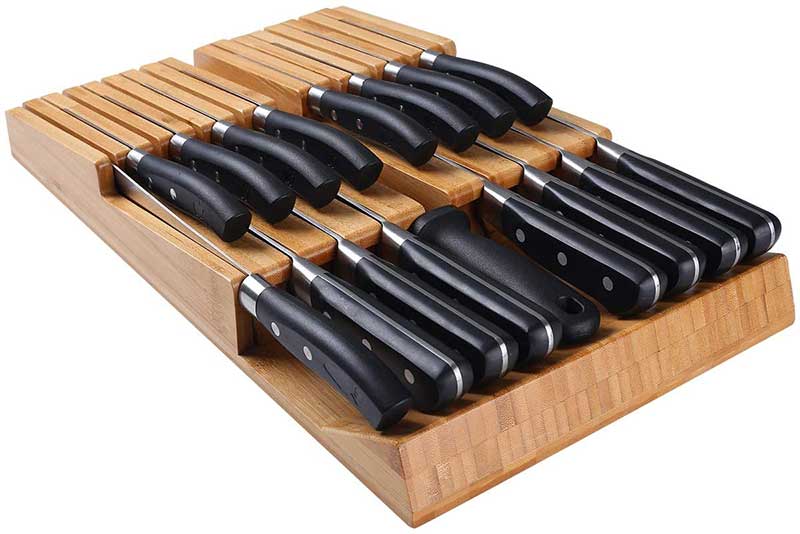 We had our kitchen redone this year and I spent a long time looking for the right solution to organize my knife collection. I wasn't sure if this would do the job, but I'm in love with it now! This knife block sits in your drawer and uses a two-tiered system to manage your smaller and larger knives. The individual dividers are removable and magnetic, so you can take the whole thing apart to clean it!
The big selling points for me with this product were the ability to handle up to 16 knives (8 large and 8 small), and that it handles longer knives. I've got a 10″ chef's knife, a bread knife, a long slicer, 2 different 8″ chef's knives, and some specialty knives in there along with 3 pairing knives in the top tier slots… pretty much everything but my big cleavers. There's also a dedicated spot for my honing rod. Organizational Nirvana!
This is the link to the product I originally purchased on Amazon. I see that the item I bought is currently out of stock, but it looks like there are plenty of comparable products by different manufacturers.
Thank you all for reading our news & reviews in 2021! Here's wishing you a great holiday and an even better 2022!
Shawna Nester
The Lydsto R1 Robot Vacuum is one of my favorites of 2021.  It is so simple to pull up my app, select my room(s) and let it do its thing. I appreciate how quiet it is when it is running, especially compared to traditional vacuuming methods.  Although the dust collection is rather noisy, I love that it is mess-free and self-contained.  Although it does have the mopping function, it is not something I ever use, but I have to mention it can mop if I chose to use that option. Overall, a great little gadget!
Cell Phone Seat review – a phone holder for your vehicle's cup holder
The Cell Phone Seat cupholder is such a simple product that does exactly what I need.  I love how handy it is to use without having to be attached to my dash, vent, or windshield.  The main thing that makes it my favorite of the year is that it allows me to have my cell phone handy and not lose my cup holder.  Sometimes it is the simple gadgets that make the biggest impact.
Alex Birch
These retrospectives are always fun. There's a lot of products to sift through and you often discover some products just found their way into your daily routine without you knowing it. In 2021, out of over 50 products reviewed and some still in progress, there are quite a few worth mentioning that almost made my top 2 favorites list. The Mackie Element Series Carbon Mic is a great example of a gadget that I use and rely on pretty much every day that continues to work flawlessly. The Vari Task Chair is one that I've actually grown to like way more than in my review at the time, not that it was negative but just that it feels broken in now and really comfortable for extended sessions. But this is about my favorite gadgets of this crazy year. Here are two that still spark joy every time I use them, one that I bought myself and didn't review, and a bonus that would be at the top of the list, but the review is still in process.
Horizon 7X RIC-S hearing aids review – Hear.com brings better hearing to your doorstep
I really can't say enough about the Horizon 7x RIC-S Hearing Aids. From the service that lets you receive a full-blown auditory test in the comfort of your own home, to the personalized care you receive to the hearing aids themselves that just work the way they should and in ways I wouldn't have imagined. Since my review, my Mom got the same set and feels the same way about them. They've changed her world. She accidentally took a swim with them and we fished one out of the bottom of the pool about 5 minutes later. We dried it out and it continues to work perfectly. One plea I will make is to Apple. Please, please add hearing aid accessibility to macOS the same way you have to iOS. With the amount we are all on Facetime, Zoom, or Teams, this needs to happen!
Pitaka Pita!Flow MagEZ system for tablets review – A case, folio and stand that just may change how you use your iPad
The stand and case combo of the Pitaka Pita!Flow MagEX System just continues to fit into my workflow as though it is part of it all along. The stand doesn't budge and I can rotate from landscape to portrait as needed with Centerstage making conversations feel very natural. The cover pops on and off easily while allowing me to bounce over to the Apple Magic Keyboard when I want to head out without a laptop. The MagEZ case also magnets directly to the FluidStance Slope when I need to draw up some concepts to send over to my mechanical and design co-workers. Pitaka also just released a new Marble version of the stand and Weaving versions of many of their products, upping the ability to fit into your environment or show your personality. Very cool and something I very much want to check out.
Roka Halsey Eyeglasses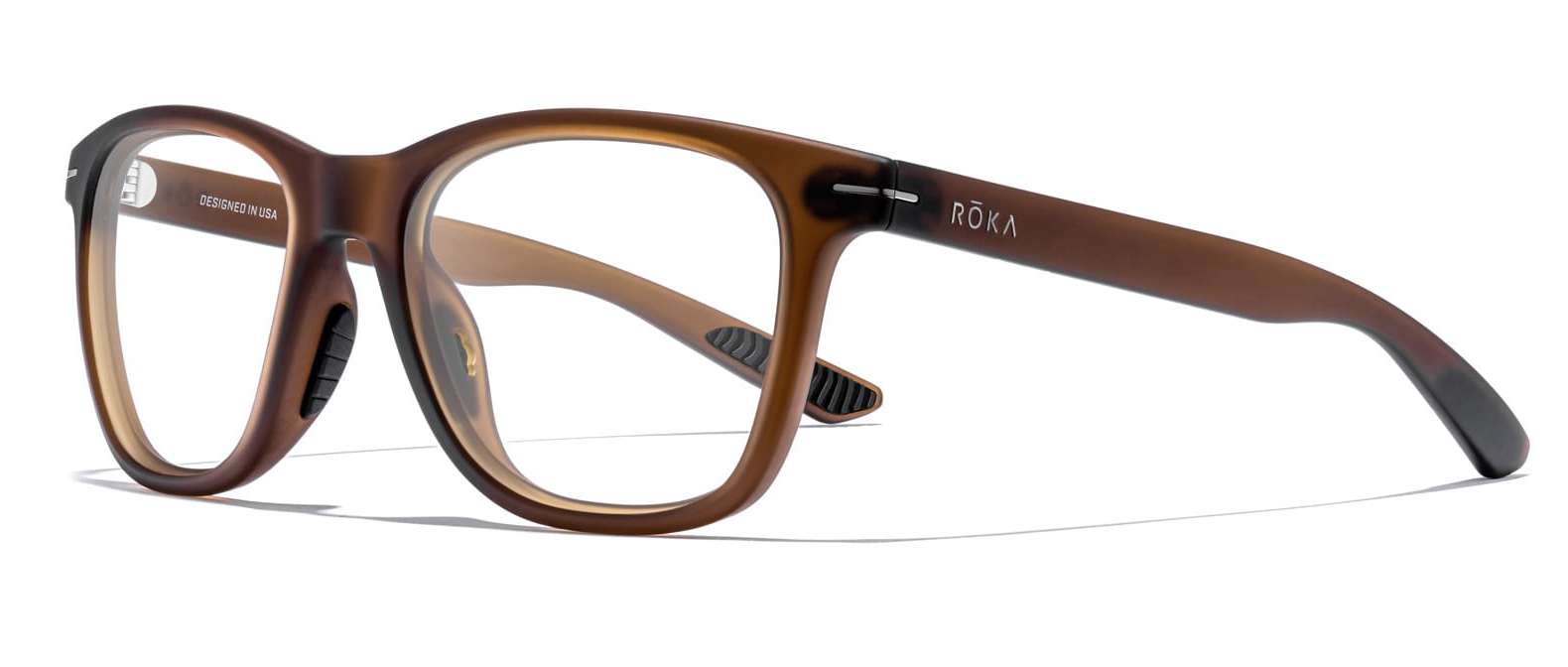 Over the last bunch of months, I pretty much stopped wearing my contacts. I hit that point where I pretty much have to use readers when wearing contacts so I bought some new eyeglasses. You might not think of eyeglasses as gadgets, but they're the first thing I grab in the morning and the last thing I take off at night. I can't recall exactly where I came across Roka first but became intrigued by their story, focus on athletics and their patented GEKO fit and retention system. I was able to have a few pairs sent for an at home try on and settled on the Halsey model in Root Beer. Hands down, they stay put better than any eyeglasses I've worn. As in I literally can keep my hands down. I've since ordered Halseys in sunglasses and prescription sunglasses. Prices vary with style, lens, and coating options. They've got a lot of styles and great customer service. Definitely recommend checking them out.
Bonus: Creality Ender 7 3D FDM Printer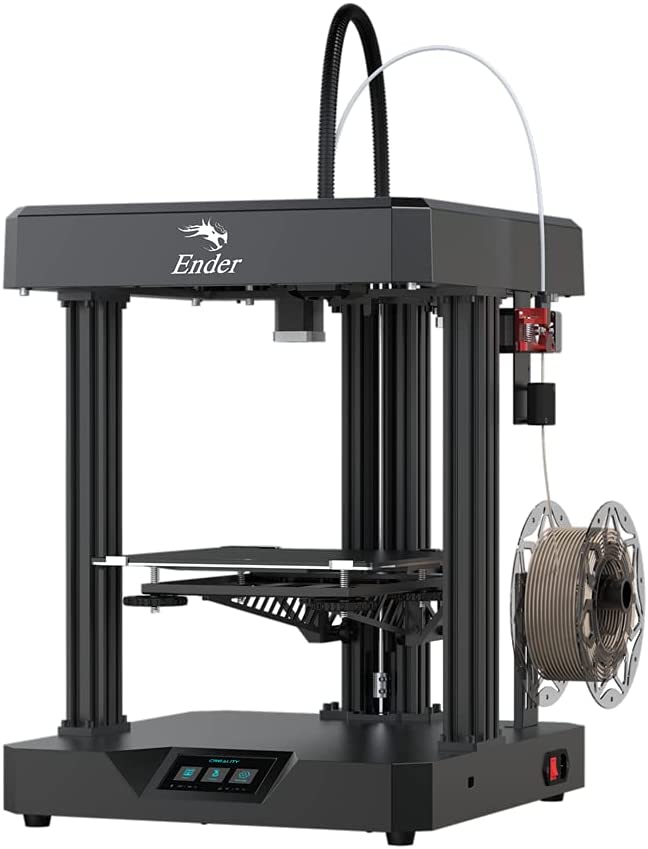 This review is coming VERY soon. It's a beast of a machine and definitely my new favorite thing. Stay tuned. Same Gadgeteer channel.
Also, be sure to check out part one and part two let us know your favorite products from the past year!