We use affiliate links. If you buy something through the links on this page, we may earn a commission at no cost to you. Learn more.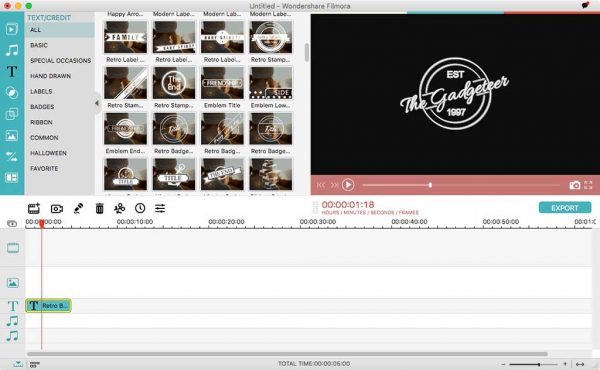 Even after all these years, I'm still a novice when it comes to video editing. I know just enough to be able to create small videos when I need them for the reviews I write, but my skills are limited to joining and trimming multiple clips, inserting basic transitions and adding very simple titles.
I'm a Mac user, so iMovie is the video editing software that I've been using for as long as I can remember. I should say I've been using it, but hating it. iMovie has never been very user friendly and during a recent bout of annoyance with it, I threw in the towel and went searching for something better.  I am so happy that I stumbled upon Wondershare Filmora.
This video editing software is significantly easier to use than iMovie and comes with a lot more titles, transitions, filters, overlays and background music tracks. Wondershare even offers free themed effects add-on packages for holidays and more.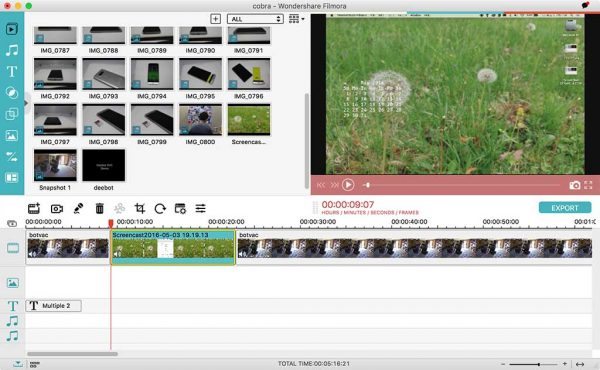 Filmora even includes a built in screen recorder so you can record what you're doing with your computer which is perfect to creating tutorials or how-to videos. The mouse clicks are accentuated with an audible click and audio is recorded (through your microphone) along with video.
The Filmora user interface is really easy to use with a very short learning curve. I also like that Filmora has a YouTube channel with lots of tutorials and tips for making your videos better and more interesting.
Once you are finished editing your videos, you can export them directly from the Filmora app to YouTube, Facebook, Vimeo or burn to a DVD.
This video editing software has inspired me to start making more videos for The Gadgeteer, so keep an eye out for them. Here's the very first video I made using this software. It's very basic with just start and end titles and a few transitions, but it was a LOT easier to make this video with Filmora compared to iMovie. I'm impressed!
The only thing missing from Filmora that would make it perfect for my use would be a better speed up function. There is a speed feature in the software, but it only allows you to speed up the video by five times. For some of my videos, I'd like to speed it up much faster than just five times the original speed. I have my fingers crossed that Wondershare will update that feature, but even as it is, I am really glad that I found this software. It makes my job a lot easier.
If you're interested in checking out Filmora, you can download a free trial of the desktop version for Mac or Windows. There are also mobile versions for iOS and Android too. The desktop version is $34.99 for a one year license or $49.99 for a lifetime license. The mobile versions are free.
Updates 10/24/16
Filmora is still one of the main tools I use from my video toolbox and it's recently gotten better with their latest version 7.8 which includes some new features and capabilities including:
1. New advanced color tuning features (Temperature, Tint, Lights, HSL, Vignette and more)
2. 45 color presets and supports loading 3D LUTs (Lookup table files) for tuning color of videos and images
3. New Pan and Zoom feature for adding and customizing animation for still images
4. Supports customize animation, font, size or color of Text effects and save as new presets
5. New transition modes without affecting total duration of the two clips
6. New Magnetic Timeline to make texts, effects and overlays bound up with clips on main video track
7. Supports adjusting frame rate and resolution when recording from WebCam
Source: Filmora provided me with a free version of this software. Please visit their site for more info.

Product Information
Price:
$34.99 for 1 year license or $49.99 for a lifetime license of desktop version
Manufacturer:
Wondershare
Requirements:

Mac or Windows for the desktop version
iOS or Android for the mobile version

Pros:

Easy to use
Lots of filters, transitions, background music, overlays, titles, etc

Cons:

The only thing missing for me is the ability to speed up the video more than 5 times the original speed