We use affiliate links. If you buy something through the links on this page, we may earn a commission at no cost to you. Learn more.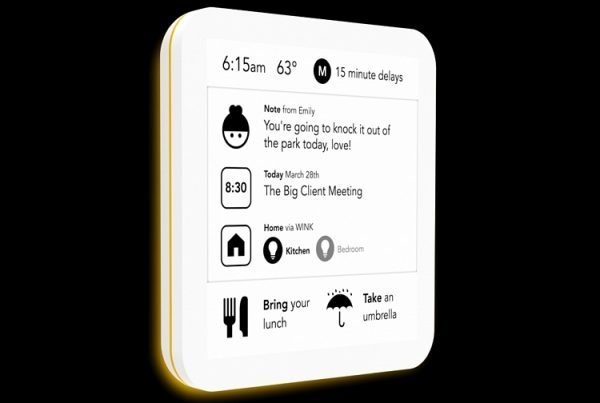 For many, myself included, our phone has become our de facto memo pad to keep reminders, to do lists, and other hastily scribbled notes. One issue is that these become hidden behind a series of swipes and taps, and so, counter-intuitively, you now have to remember to check your reminders. I have long sought for a way to bring my digital notes to the forefront in a more visible and readily accessible form, and I believe SeeNotes could be the answer.
Inspired by a traditional sticky note, SeeNote is a 3.5 x 3.5 inch square device featuring a 4.2 inch e-Paper touchscreen display (300 dpi). This always-on, always-connected screen serves as a repository for those notes you want front-and-center instead of buried within your phone. A LED strip around the edge of the device can be set to subtly remind you to check the device with a gentle glow. Additional smart functions include calendar sync, weather alerts, traffic conditions, and the ability to control connected home devices. You can even customize your own workflow with IFTTT integration and an open API—for instance, you can create a button that will order pizza with a touch. The power-efficient ePaper display allows it to run continuously for a month on a single charge. SeeNote comes with a magnetic mounting plate which can be affixed anywhere using the included 3M adhesive strips, and then the device itself magnetically sticks to the plate and can be easily removed for recharging. A companion iOS and Android app allows you to configure the device and send notes/alerts; you can also send notes through e-mail.
If you're interested, SeeNote is available for pre-order on their website for $99 (will retail for $129). Anticipated ship date is some time in Spring 2017.