We use affiliate links. If you buy something through the links on this page, we may earn a commission at no cost to you. Learn more.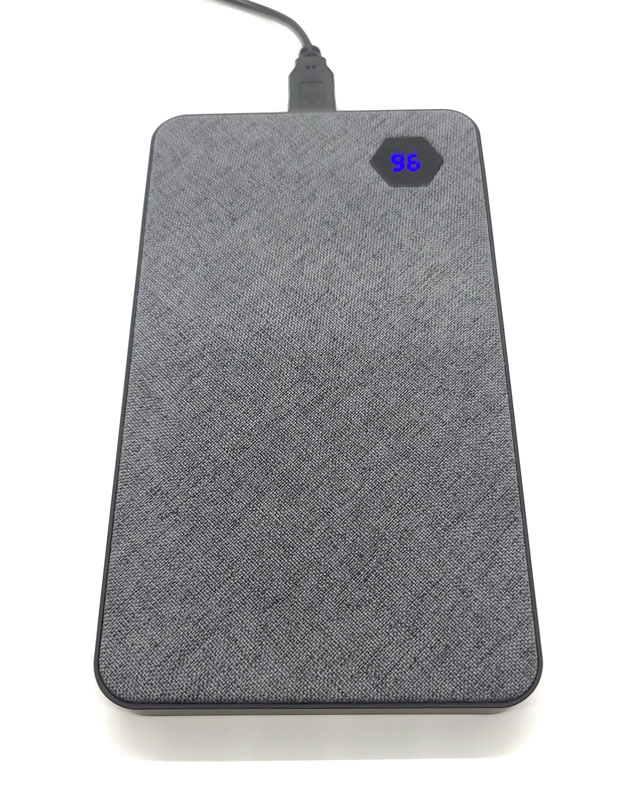 REVIEW – I've reviewed several power banks here for The Gadgeteer.  Guess what?  I'm reviewing another – the Einova (by Eggtronic) 63W, 20,000mAh power bank, to be specific.
What is it?
This is a portable power bank capable of outputting up to 63 Watts combined from its three output ports.
What's in the box?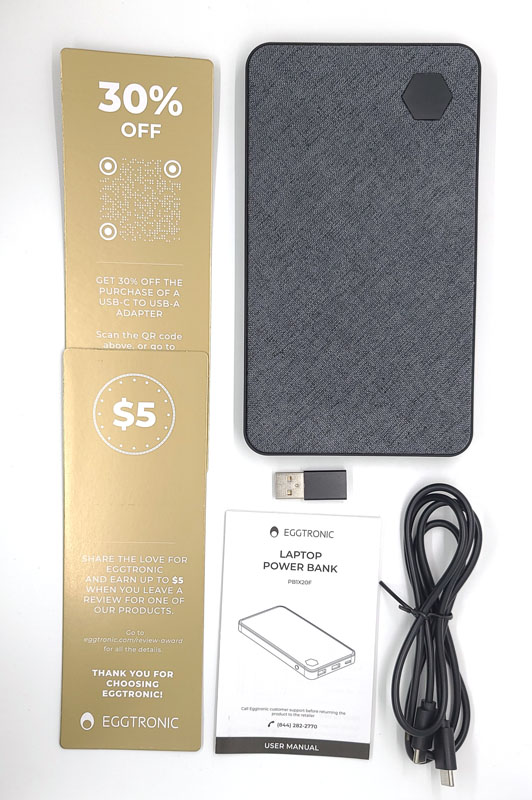 Power bank
USB-C to UCB-C charging cable
USB-C to USB-C plug adapter
User manual
Two different discount cards
Hardware specs
Dimensions: 17,1 x 10,2 x 1,6 cm (6.75 x 4 x 0.63 in)
Weight: 16.2 ounces
Input: USB-C input (Power Delivery): 5V 3A, 14.5V 2A, 20V 1.5A (30W)
Outputs:

Total output: max 63W

USB-C output (Power Delivery): 5V 3A, 9V 3A, 12V 3A, 15V 3A, 20V 2.25A (45W)
USB-A output 1. (QC): 5V 3A, 9V 2A, 12V 1.5A (18W)
USB-A output 2.: 5V 2.4A (10.5W)

Battery capacity: 20,000mAh / 74Wh – FAA approved for carry-on travel
Finish: Soft-touch frame and canvas
Included cable: USB-C to USB-C 90 cm (3 ft)
Included adapter: USB-C to USB-A
Design and features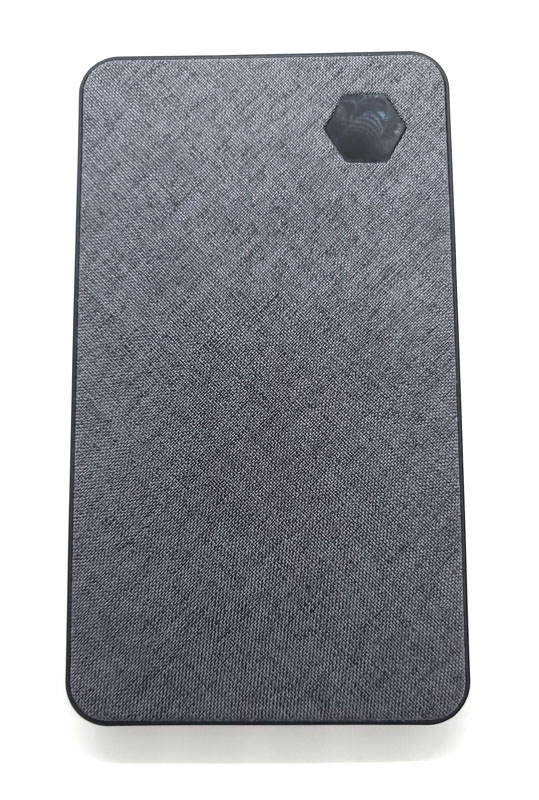 This is one of the nicest looking power banks I've seen.  Very thin when compared to others and finished with a stylish gray canvass cloth face and back, along with soft-touch edges, this simply looks good.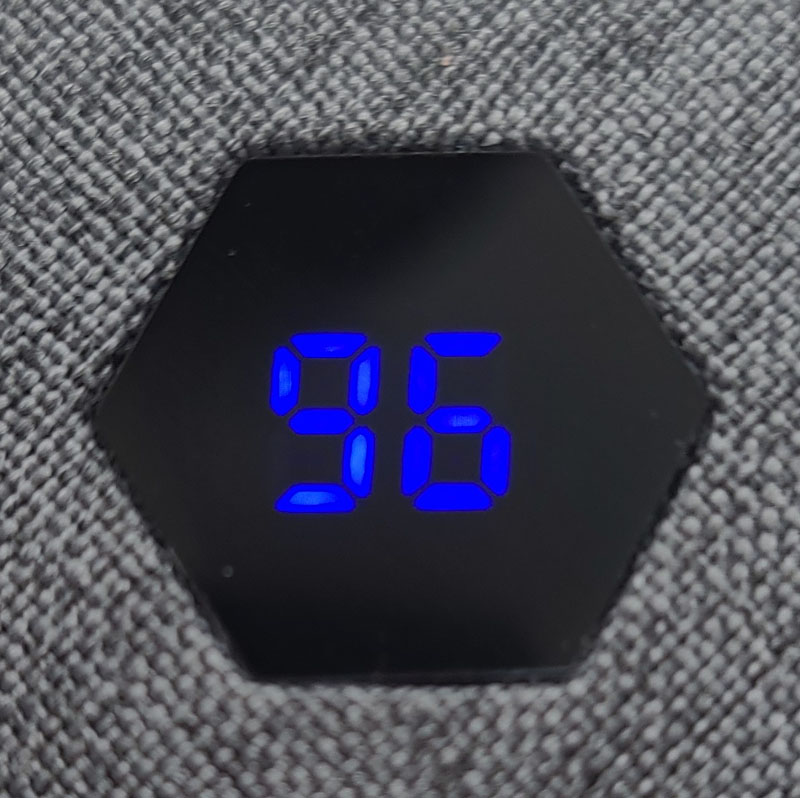 A nice addition is an actual digital display that shows charge status.  Gone are the little LED dots that you have to count to determine the approximate charge level.  Big, bright LED digits eliminate the guesswork with an exact digital display.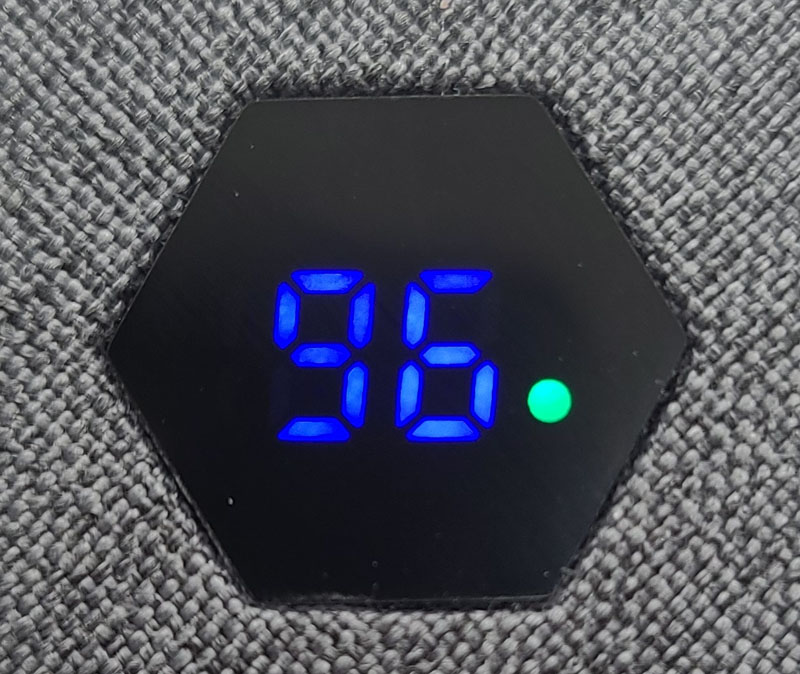 A small green LED in the corner of the display turns on when the pack is in power delivery mode and power is flowing in or out. When the pack is being charged, the right-hand digit flashes.

A single power button is located along the edge, near the display.  This can be used to check the charge level and to power up the pack, although its smart circuitry is pretty good at recognizing when something is plugged in and needs to be charged. The other side contains the requisite specs and certifications.

On the business end, we find one USB-C PD port and a couple of USB-A ports.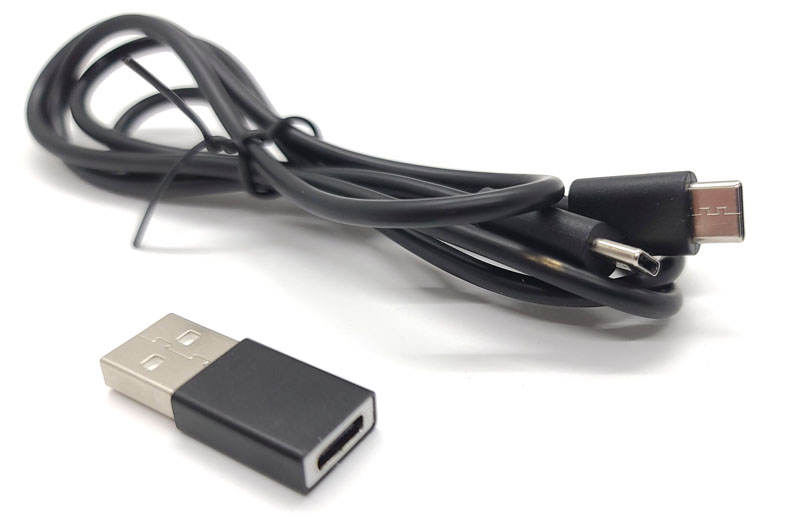 Along with the dual USB-C charging cord, Einova thoughtfully supplies an adapter so you can convert one end of the cord from USB-C to USB-A.
Setup
The pack arrived with a 70% charge.  I plugged it in and topped it off to 100%.
Performance
To give this thing a good test, I plugged it into my Microsoft Surface Book 2 – a notoriously hard-to-charge laptop when using USB-C rather than its proprietary charger.  To my surprise and delight, it started charging immediately.  The laptop has a battery capacity of just under 9,200 mAh.  I was able to charge from 47% to 87% while I was using the laptop before the pack was exhausted. 40% charge should equate to around a 3,500mAh boost.  I expected a little more from a 20,000mAh battery, but to be fair, I was using the laptop at the time to write another review.
Another day, I had used about 53% of my laptop's battery.  I closed the lid so the laptop would sleep and then plugged in the battery pack.  After the pack discharged about 50% I checked the laptop and saw that it was up to 85%.  So, 22% or about 2,000mAh of additional charge took nearly 10,000mAh of the battery pack. Laptop charging can draw a lot of power, and while this pack can add some life to a heavy-duty laptop, that's not its main purpose.
It should be noted that Einova recommends that this battery pack not be used to recharge Macbook Pro laptops due to their excessive power requirements.
Plugging my Samsung Galaxy S20 Ultra into the 45W USB-C port.  The phone started charging in Super Fast 2.0 mode which is great. I started with the phone at 80% and the pack at 52%. 20% of the 5,000mAh Samsung battery is 1,000mAh, or 5% of the pack.  In a little over 20 minutes, the phone hit 100% and the pack dropped from 52% to 47% – 5%, or about a 1,000mAh drop.  I let my phone die completely and then charged it with the battery pack. The phone went from 0% to 100% in just over an hour and took 29% of the pack's charge. So, when charging my phone, I see results that are much more in line with what I would expect. Interestingly, when I used USB-A port #1 that is supposed to be QC compatible, my phone didn't register it as a Fast Charge charger.
With the ability to charge three items simultaneously, albeit only one at high power, this is still a versatile little battery pack.
What I like
Stylish good looks
Good capacity
The digital capacity display is a great addition
The capacity allows for FAA-approved carry-on travel
Three available output ports
What I'd change
Consider supplying two USB-C ports
Make the USB-A #1 port support Samsung Fast Charge
Final thoughts
This is a nice little battery pack/power bank.  With 20,000mAh of juice,  I should be able to use my phone away from power for nearly a week. The fact that it can also top off my laptop in a pinch is a great bonus.  Since it is under the FAA limit for carry-on battery packs, it will become a great travel companion.
Price: $69.99 – promo code POWERUP40 will get you a 40% discount through June 2021
Where to buy: Einova; also available at Amazon for $54.99
Source: The sample of this product was provided by Einova.