We use affiliate links. If you buy something through the links on this page, we may earn a commission at no cost to you. Learn more.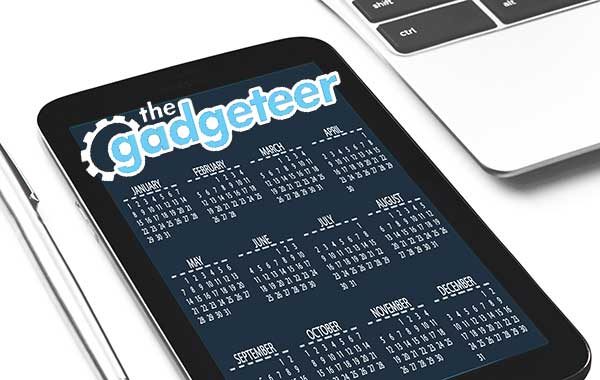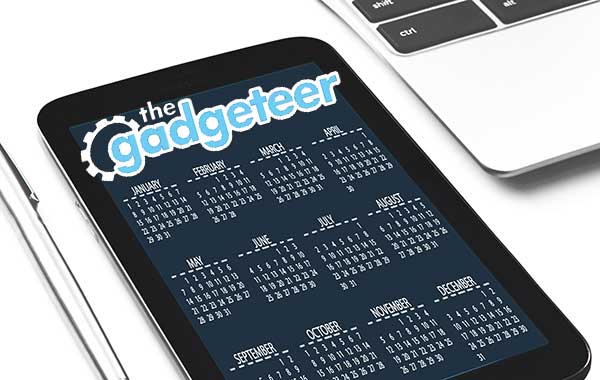 Guess what I'm doing this afternoon? Working on my taxes. Let me sum up how that makes me feel in one word – ugh! I always wait until almost the last minute because… ugh! So I took a little break to make you this handy list of all the gadget news and reviews that we posted this week. Go read some of our articles while I drudge through paperwork and numbers. Enjoy!
Celebrating the life and humor of Stephen Hawking – see the Quantum Chess showdown with Paul Rudd
Spring cleaning has never been so easy with this robot vacuum
News
Charge your phone with the power of dilithium crystals!
Just say no to brown guacamole with Guac-Lock
This Monument is up to the task of managing your photos
Keep your feet toasty warm with this heated pouch
A recording microphone and a shouting caterpillar – two great things that go great together!
Focal focuses on color with new Listen Wireless Chic headphones
Gnarbox allows you to edit and share photos and video on the go!
Make your own granola bars at home
What's cracking? This new toy! What's popping? These colorful eggs!
The Arsenal Intelligent Camera Assistant seems to be an amazing product that can guarantee the perfect photo
Marshall's new MID A.N.C. Bluetooth headphones go up to 11
Everything you need for a picnic for two except the food
The Gear Eye keeps an eye on things for photographers
Nookmark – for when a normal bookmark just won't do
Bring history to life with these letters
Be part of the movie with Edifiers uniquely luxurious e255 5.1 Home Theater System
Easily feed your pet on-the-go with the Pet Travel-Tainer
The TRILENS is a 3 lens holder for Photographers on the go
Tutti Matti wireless speaker, Morsel Spork, and more – Notable crowdfunding campaigns
ElevationLab CordDock is not just a clever name
The Zoom Q8 Handy Video Recorder is really handy after all
Nest x Yale smart door lock is finally available for purchase
The Universal Lens Cap is the answer to great lens protection
Reviews
Tsumbay Mini Portable Bluetooth speaker review
Propel Star Wars TIE Advanced X1 Collector's Edition Drone review
Canvas Press canvas print review
PortraitPro 17 Studio Max photo editing software review
Alexa in your car, Bellroy wallet, and more – Review updates
Colonel Littleton No. 30 Leather Composition Journal review
VogDUO 30W Wall Charger review
Master & Dynamic MA770 Wireless Speaker review