We use affiliate links. If you buy something through the links on this page, we may earn a commission at no cost to you. Learn more.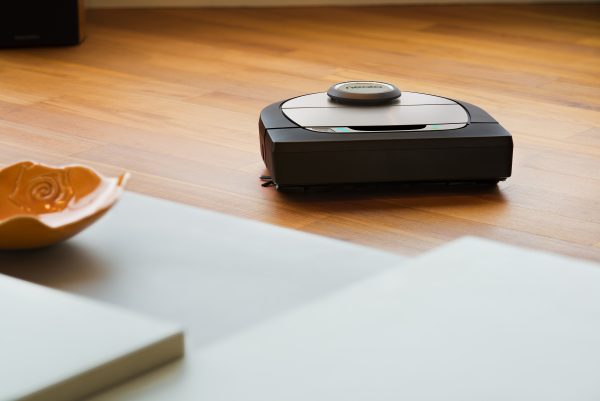 The arrival of spring means it's time to put the flannel sheets and heavy jackets away in favor of items made for warmer weather. It's also a time which often inspires people to get in the spring cleaning mood.
You can probably relate, but may not be looking forward to the task. That's because conquering the clutter in your home is rewarding when you've finished, but it may feel like reaching that point is nearly impossible.
Fortunately, today's high-tech tools remove much of the manual labor involved in cleaning, which allows you to get more done without feeling so exhausted at the end of the day. One of these tools is the Botvac Connected from Neato Robotics.
It Won't Bump Into Things — or You
This gadget is a robotic vacuum cleaner that saves you from pushing your heavy upright model or bending down and snaking a hose accessory under the couch to reach a dust bunny.
Unlike some similar vacuum cleaners that go anywhere and everywhere without a methodical way of traveling, the Botvac Connected has a laser-guided system that helps it plan where to go in a room while nimbly steering around furniture and people.
A Cleaner Home without Hassles
The slender, square body reaches into corners and under furniture, which means it can grab items that you can't necessarily reach or even see. Also, if the Botvac Connected runs out of battery before it finishes cleaning your floors, it remembers where it left off, then returns after charging up!
Speaking of battery power, expect this gadget to run for 90-120 minutes depending on the chosen operating mode. That means you'll have more than enough time to get all your floors sparkling with this gadget while you work on other cleaning tasks.
Never miss one of our posts again. Sent MON, WED, and FRI with the latest gadget reviews and news!
If you have an Alexa-equipped speaker from Amazon or own a Google Home, the Botvac Connected works with them. That means you can control the vacuum with your voice. Try activating it with the dedicated chatbot, too.
People who use the Botvac Connected regularly mention how much they appreciate the size of the gadget's dustbin. They often remark that it's larger than comparable robot vacuums, so that could be a significant perk if you have a large home or a pet that sheds a lot.
Compared to competing models, the filter on this vacuum cleans twice as many small particles, measuring 0.3 microns. That could be advantageous if there are allergy sufferers in your home.
Use the Complimenting App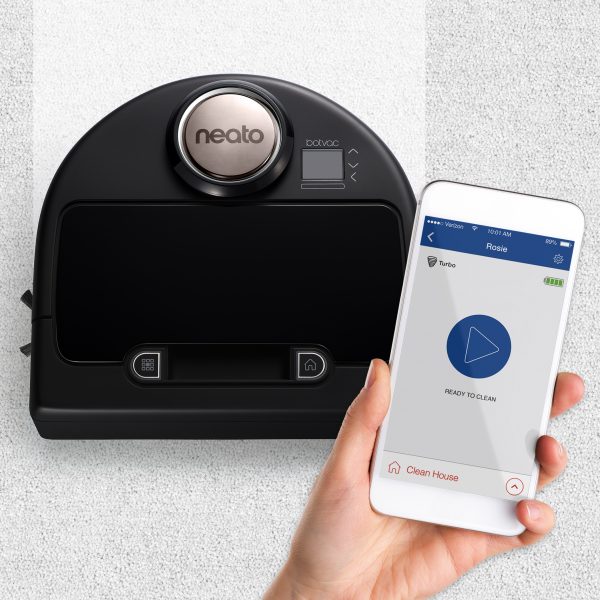 This high-tech vacuum works along with an app that lets you monitor the cleaning progress it makes. This app can also point out any areas where the vacuum may have gotten stuck. The resultant room maps aren't always perfect, but you may still find the mapping feature sufficient for figuring out where the Botvac Connected is and how much of your home it still needs to reach.
You can set up a repeating schedule in the app, too. That option makes it easier to maintain your home even after you've finished the initial spring cleaning process.
The Magnetic Boundary Strips Are Not Ideal
You can also designate areas of your home as no-vacuum zones. This function could be handy if you don't want this gadget to get too close to a sleeping baby or the area where a skittish or aged pet likes to spend time.
You can also place magnetic strips on your floor so that the Botvac Connected learns which areas to avoid. After detecting one by rolling over part of it, the vacuum leaves that area.
However, the strips are not always as handy as they seem. Users have mentioned that the strips have to be placed completely flat on the floor. If they aren't, the vacuum might go into the room anyway, pushing the strips to the side as it goes.
After realizing that, some users have added adhesive tape to make the strips stickier, and that seems to work well. However, others mention that their curious toddlers sometimes play with the pieces and move them, which defeats the purpose of the strips.
The Vacuum Works on Most Surfaces and in Dark Rooms
One of the standout characteristics of the Botvac Connected is that it offers suction and isn't just a broom. Furthermore, it dependably handles a wide variety of surfaces in the home.
You don't even have to keep rooms well-lit because the vacuum can function in the dark. Although, one of the things to keep in mind when using this gadget is that the Botvac Connected cannot detect mirrors and chrome-finished furniture, so these items often fool the device.
Despite these minor pitfalls, you should find that the Botvac Connected helps get your spring cleaning done more efficiently than ever and without the issues that make most of us delay the process of tidying up.
Most retailers sell it for at least $600, so keep the investment in mind. Add up all the estimated time you spend getting crumbs, hair and dirt from your floor, though, and you'll probably decide it's well worth the money.
Images via Neato Robotics