We use affiliate links. If you buy something through the links on this page, we may earn a commission at no cost to you. Learn more.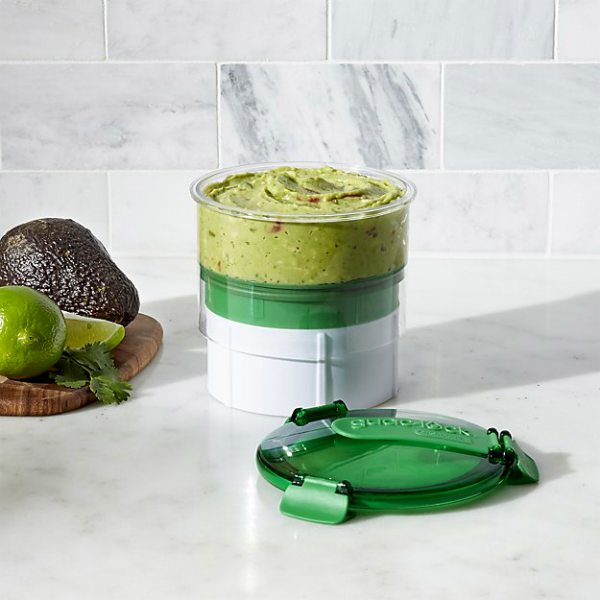 I love guacamole! Not that processed pre-made stuff, I'm talking about fresh, hand-made guacamole. The problem with fresh guac is that after a day or two it always gets that disgusting brown color. And none of those home remedies ever seems to work.
Guac-Lock to the rescue
The Guac-Lock is a shatter-proof, odor-proof guacamole container that uses an air-tight seal to help keep your guacamole fresher longer. (It's also perfect for homemade salsa, hummus, etc.) A gentle push down on the container's sides removes air and pushes the guacamole to the top. That means no more having to scrap the sides to get that last bit of guac goodness. The preservation container also doubles as a serving dish.
 Guac-Lock stores 12 to 24 oz. of guacamole and is dishwasher safe.
Watch the Guac-Lock in action:
$19.95 lets you enjoy fresh guacamole all summer long. Head over to The Grommet for more info or to purchase the Guac-Lock.