We use affiliate links. If you buy something through the links on this page, we may earn a commission at no cost to you. Learn more.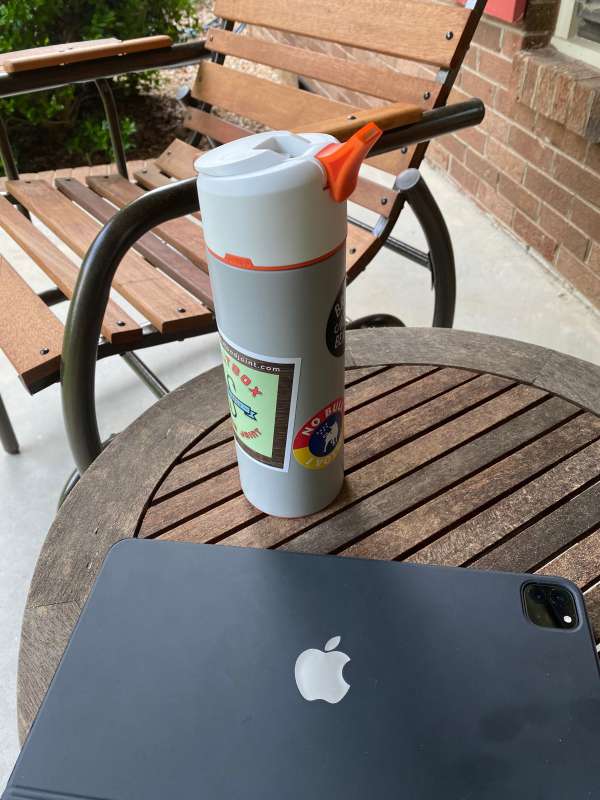 REVIEW – Municipal water is, sadly, no longer guaranteed to be safe from pollutants and poisons from pipes and groundwater leaching. Many folks I know use filtered pitchers in their fridge to take care of the impurities, but those things take a good while to seep through. Plus, they aren't portable. Enter the Astrea ONE water bottle. This stainless steel bottle uses a replaceable filter to condition and purify water as you drink it. It's also a great way to fight the pollution caused by rampant disposable water bottles being improperly disposed of. Let's take a closer look.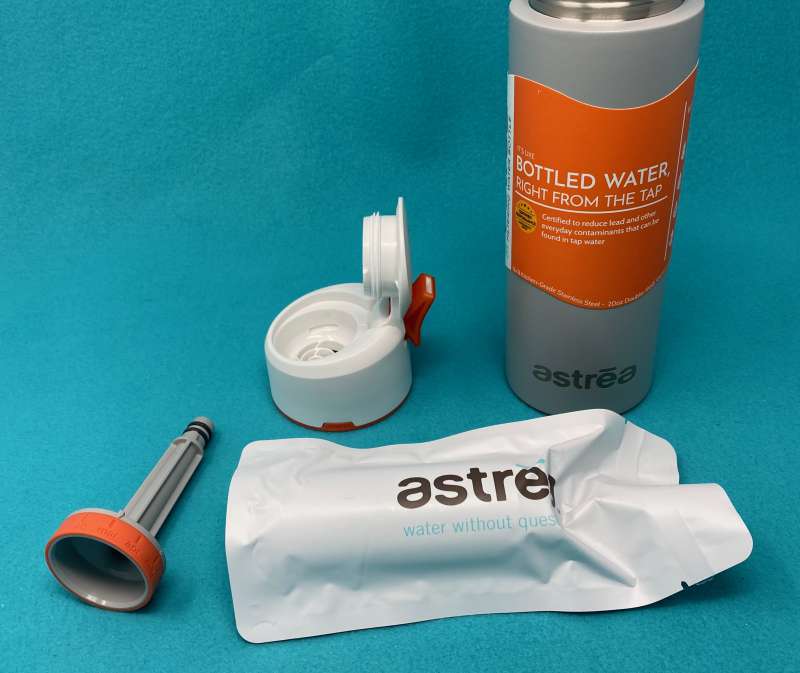 What is it?
A stainless steel water bottle with an integrated filter system.
What's in the box?
Bottle with Fast-Filler lid
One (1) three-month filter
Connector to integrate the filter to the drinking spout on the lid

Design and features
The Astrea ONE Waterbottle is a vacuum double-wall insulated 20 ounce 18/8 stainless steel water bottle. There is a "sippy straw" valve and a filling pop-up in the lid so you don't have to take off the whole lid to fill it. Why would that be a hassle? Well, below the straw, there is an assembly that ends in a filter, which draws the water through as you drink. I've used it at work for a bit and can attest to the clean taste of the water. While our muni system has pretty decent water, in March and April they do a system-wide pipe cleansing that gives it a funky smell. With the Astrea, I don't notice it.
The Astrea ONE filter lasts 3 months, according to the company website. Filters are about $12.99 each, which works out to $51.96 a year. (You can get them individually or in multi-packs on Amazon.) They estimate one filter will replace 225 bottles of water. Using Amazon's first link of 24 bottles of water for $11.04, that's about a 50% savings. ($11.04 ÷ 24 = $0.46 per bottle. $0.46 × 225 = $103.50). As important as the savings and the lessening of plastic pollution is, there is also the ease of use of a simple water bottle that can be refilled from any faucet without any special attachments. For me, it's a no-brainer. The easy fill lid makes it simple to keep safe filtered water on hand at all times.
There is a flap inside the lid, shown in the above photo, which prevents the contents from escaping. This is great if you overfill the bottle and just want to pour out the extra. I made a short video to demonstrate.
Setup
Setting up the unit is fairly easy. Remove all the parts from the packaging and rinse under clean tap water. Then, push the filter into the straw unit, and push the straw unit into the lid. There are double O-rings that friction-fit each of these connections. Assemble the screw-on lid to the main bottle, fill with water, and drink.
What I like
Quality materials and workmanship
Easy to use filtering system
Removes odors and poisons from municipal water
What I'd change
Final thoughts
While the taste and smell are much improved with the Astrea ONE, there is a resistance when you pull on it to drink. It's not like trying to drink a milkshake through a straw, but it's still noticeable. Other than that, the taste and convenience of pure water is no different than drinking bottled water, and certainly less expensive and less damaging to the environment.
Price: $24.99
Where to buy: Amazon
Source: The sample of this product was provided by Astrea.