We use affiliate links. If you buy something through the links on this page, we may earn a commission at no cost to you. Learn more.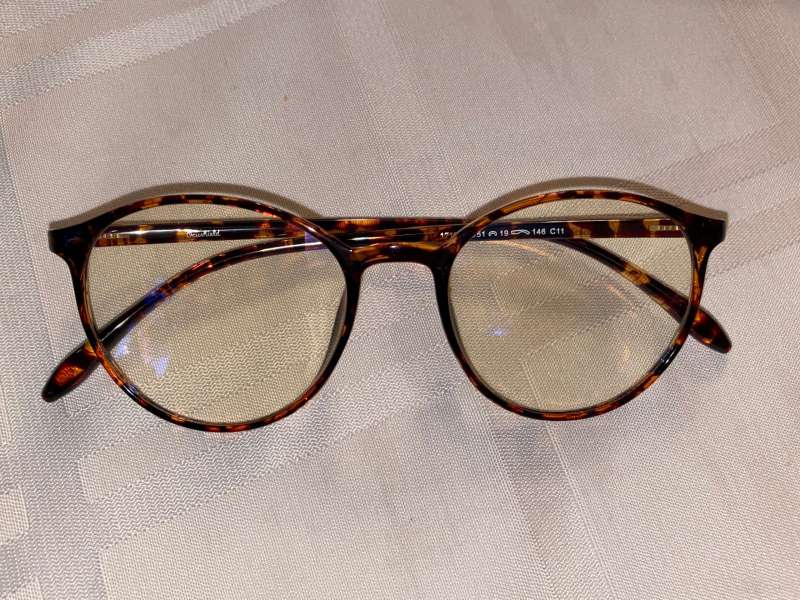 REVIEW – I have been extremely fortunate in that in my 50 plus years of life, I have never had to wear glasses of any kind.  I have been working on computers in my IT career since 1989 and I am just starting to need some reading glasses for low light and small print conditions.  One thing I never considered was the effects of blue light from computer, tablet, and phone screens affecting my sleep.  The past few years I have noticed as I spend more time on my phone and tablet in the evening that my eyes have felt very tired by the end of the day.  I do all of my book reading on my phone via the Kindle app and often end my day that way.  Blue light blocking glasses are supposed to relieve the stress on your eyes and prevent eye strain, fatigue, headaches, and blurry vision.  Let's see if the Ocushield blue light blocking glasses helped me out any.
What is it?
The Ocushield Blue Light Blocking Glasses (these will be referred to as glasses from here on out for brevity) are blue light blocking glasses.  They can come with zero to three times magnification.  They were designed and developed by optometrists in the U.K.
What's in the box?
The glasses come in a very nice box that you can see below.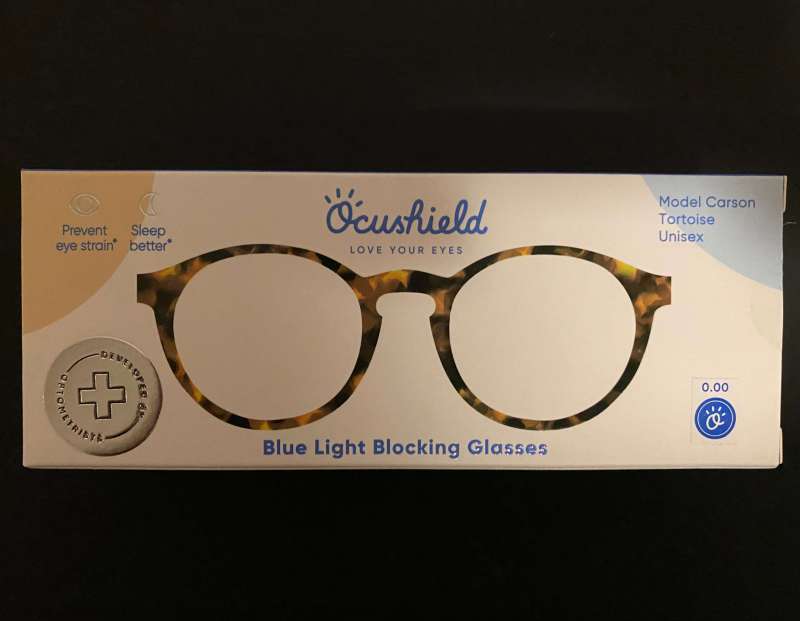 Once you open the box you are presented with a really nice case with the Ocushield brand on it and a thank you card.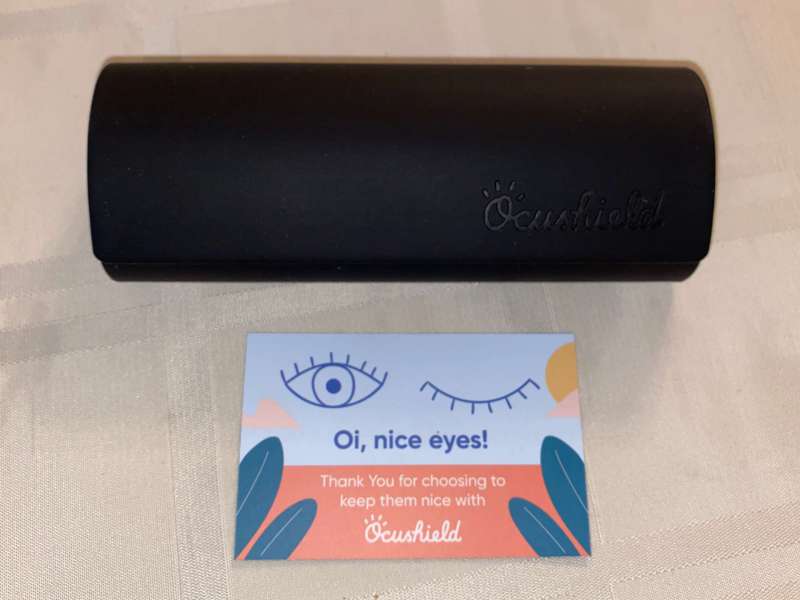 Opening the case reveals the glasses and a microfiber cleaning cloth.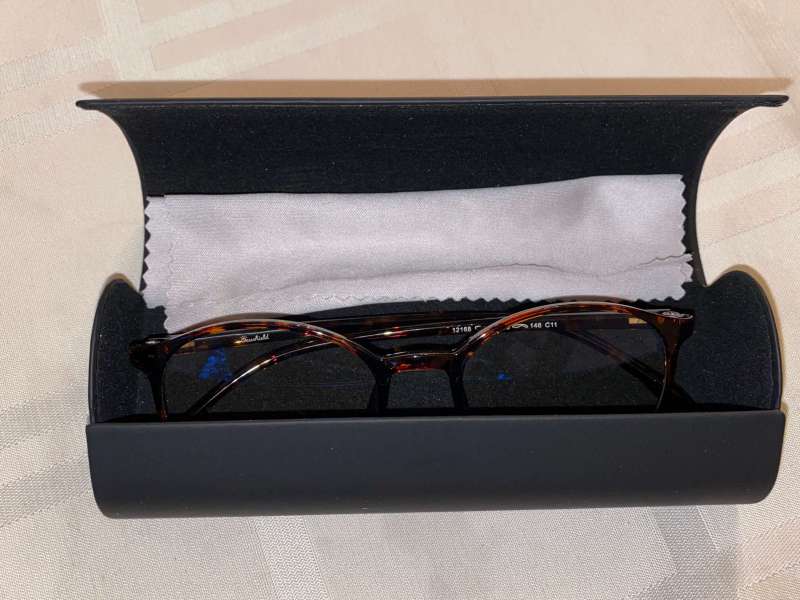 Never miss one of our posts again. Sent MON, WED, and FRI with the latest gadget reviews and news!
Hardware specs
FDA approved blue light blocking glasses
Providing a crystal clear picture with 95%+ clarity
Anti-glare coating, no more reflections
Added anti-fog, anti-smudge & UV light filter
£1 donated to RNIB sight loss charity per order
Designed & developed by Optometrists in the UK
Design and features
I was sent the Carson model which is the rounded frame in a tortoise color with zero magnification.   They also have a Parker model that is not as round along with a clip-on version that can go over existing pairs of prescription glasses.   They offer colors in shiny black, clear white, and tortoise.  I will admit these frames seem a bit large on me.  I love to wear Oakley sunglasses and I have to order the smaller Asian fit frames in order to get a good fit for my face when wearing that brand.  I chose this frame because I wanted to be sure I got good coverage of my eyes to get the most blue light blocking possible.  The frames are really lightweight.  I hardly feel them on my face.  They are also super clear.  My biggest issue is that they seem rather reflective so if I am sitting with windows behind me I can see them reflected in the lenses.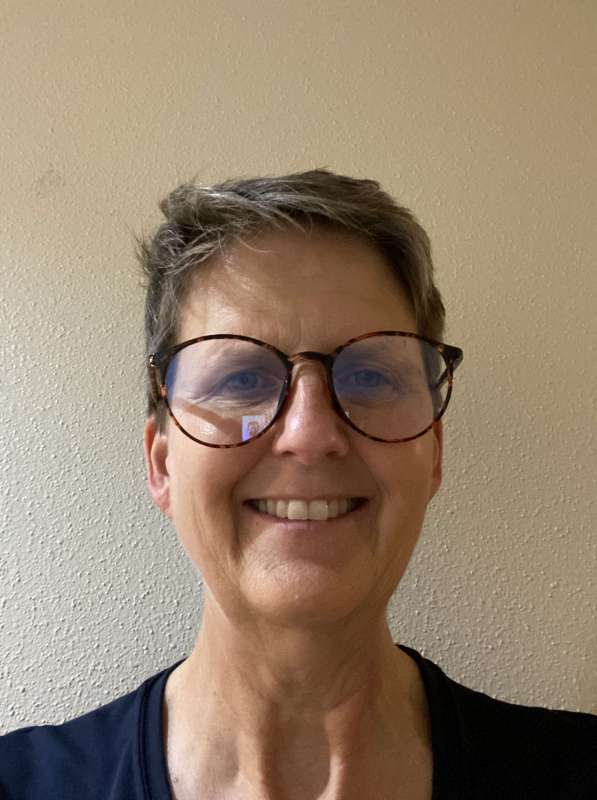 Performance
When I wore these glasses anytime I was on my computer, tablet, or phone I noticed that my eyes were definitely less tired in the evening.  Moving the glasses from my eyes and putting them back on, I could see the blue tint is removed from the computer screen.  The color change reminded me of the DataColor color-correcting device I use on my monitors for my photography work.  The biggest issue I had was with myself.  Not being a normal glasses-wearing person, I would often forget to put them on.   After about a week, I found that I would start to use them regularly.  Like I said earlier, these frames are very lightweight and I can see through them perfectly.  They can be a bit reflective with light behind you, but otherwise, they seem to work really well.  Eventually, I feel I may order some with magnification as I start to need to for smaller print on my tablet and phone.
The case they come in is really sturdy with a magnetic closure.  They also provide a nice microfiber cloth to clean the glasses.  I took a closeup of the case showing their logo.  The case is not real leather but feels like it.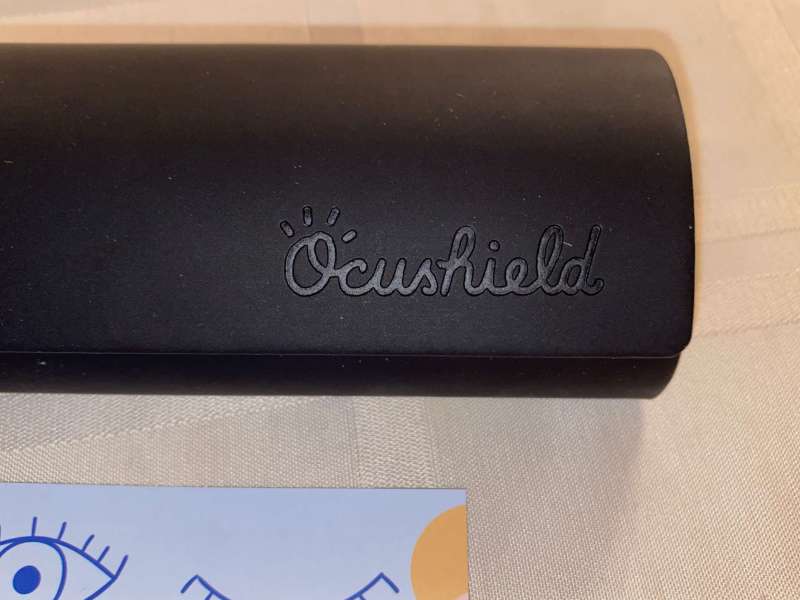 What I like
Super clear and lightweight
Good frame choices and color options
What needs to be improved
If possible make them less reflective
Final thoughts
I think these are a great pair of blue light blocking glasses.  They are high quality and the case they come in is really nice.  They really do block the blue light and my eyes were less tired in the evenings.
Price: $55 for the Carlson and Parker frames, $40 for the clip-on.
Where to buy: Ocushield and Amazon
Source: The sample of this product was provided by Ocushield.