We use affiliate links. If you buy something through the links on this page, we may earn a commission at no cost to you. Learn more.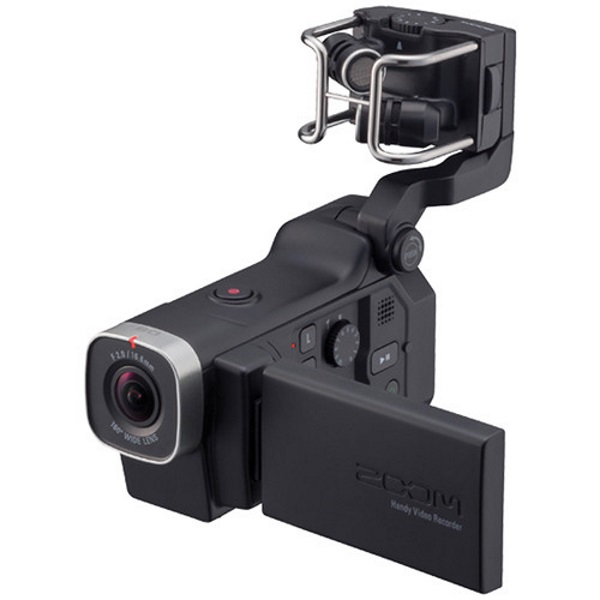 While I must admit that Vlogging is not my thing, I have dabbled with it a bit to see what my presence would be in front of the camera. After all, I have always been a behind the camera type of guy and I have always resisted the temptation to become a face known to social media.
A couple of years ago, I invested in a Zoom Q8 Handy Video Recorder, specifically for the purpose of Vlogging and producing YouTube product review videos. While I never quite realized my online video aspirations, I did end up using the Zoom video camera quite a bit in other scenarios.
The Zoom Q8 is quite small as handheld cameras go, but it offers some great features and I found it to be of great use whenever the need for a quick B-roll recording would arise, and especially so when packing light was the other requirement. It records up to 2304 x 1296 video at 30 frames per second with a 160-degree Wide-Angle lens and has a detachable X/Y Condenser Microphone. Other features include several preset lighting scene modes, a built-in speaker,  a color 2.7 inch LCD touchscreen, it can be used as a USB Webcam and an Audio Interface, it is compatible with Zoom Microphone capsules, has built-in dual XLR/TRS Combination inputs, and it even comes with a small lens hood. I am quite impressed with the quality of the audio it recorded, and I like the fact that the audio can be saved as uncompressed WAV files and AAC files.
While this is not a professional video recorder, it certainly is very useful and can certainly save the day for a small project when you are in a bind.
You can give the Zoom Q8 a try by picking one up at B&H Photo Video or Amazon for $349.99