We use affiliate links. If you buy something through the links on this page, we may earn a commission at no cost to you. Learn more.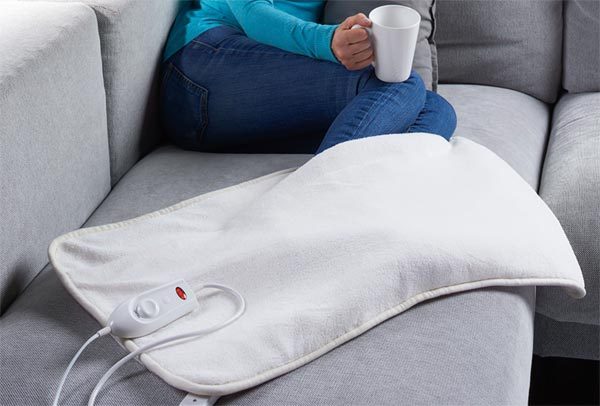 I suffer from cold feet.  They get so cold that sometimes a night sleeping under a couple of blankets isn't enough to warm them up.  I need the Ultra-Plush Foot Warmer for those days when my feet are so cold that nothing seems to warm them.
The Ultra-Plus warmer plugs into an AC outlet, and it has a 2-hour auto-shutoff and low/medium/high heating levels.  At 35″ long x 20″ wide, it's big enough for two pairs of feet.  You can use the heated pouch sitting on the sofa, sitting at a desk, or even under the covers in bed.
It has a neutral ivory exterior; a soft fiberfill center cushions your feet for extra comfort.  After removing the controller, the pouch is machine-washable.
Normally, the warmer sells for $79.99, but it's currently available for $59.99 at Sharper Image.