We use affiliate links. If you buy something through the links on this page, we may earn a commission at no cost to you. Learn more.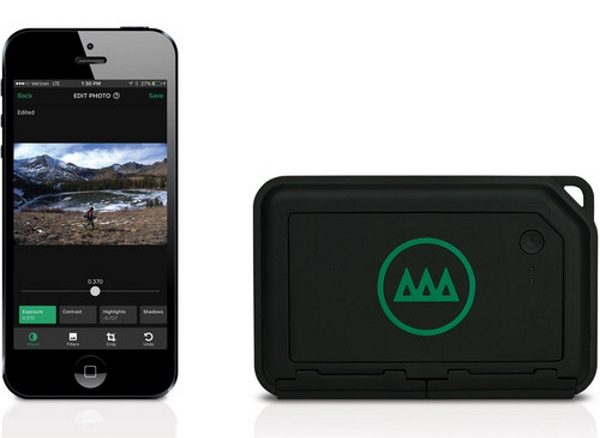 Like many photographers, I always have the need to edit and send or share photos or video while I am on the go or in the field. Over the years I have tried many different setups that always involved a laptop and carrying more than I needed or wanted to.
Recently, I learned about a device that could possibly solve this problem for me and not only allow me to accomplish basic editing but definitely lighten my load.
Gnarbox with the use of IOS and Android mobile apps, allows you to be able to view, edit and share RAW photos, and edit 4K video right on the phone or tablet. It creates its own hotspot so that the phone or tablet can connect to it. The Gnarbox is available with either 128GB or 256GB of storage, and has USB 3.0, USB 2.0 and Micro SD ports built-in. It has a rechargeable battery that lasts approximately 4 to 6 hours and at rates of up to 4GB per minute, it can be backed up to external drives for safekeeping of files. It is also shockproof and water resistant which is great since mishaps when on the go are par for the course.
The Gnarbox is available at Amazon and B&H Photo Video starting at $299.99.